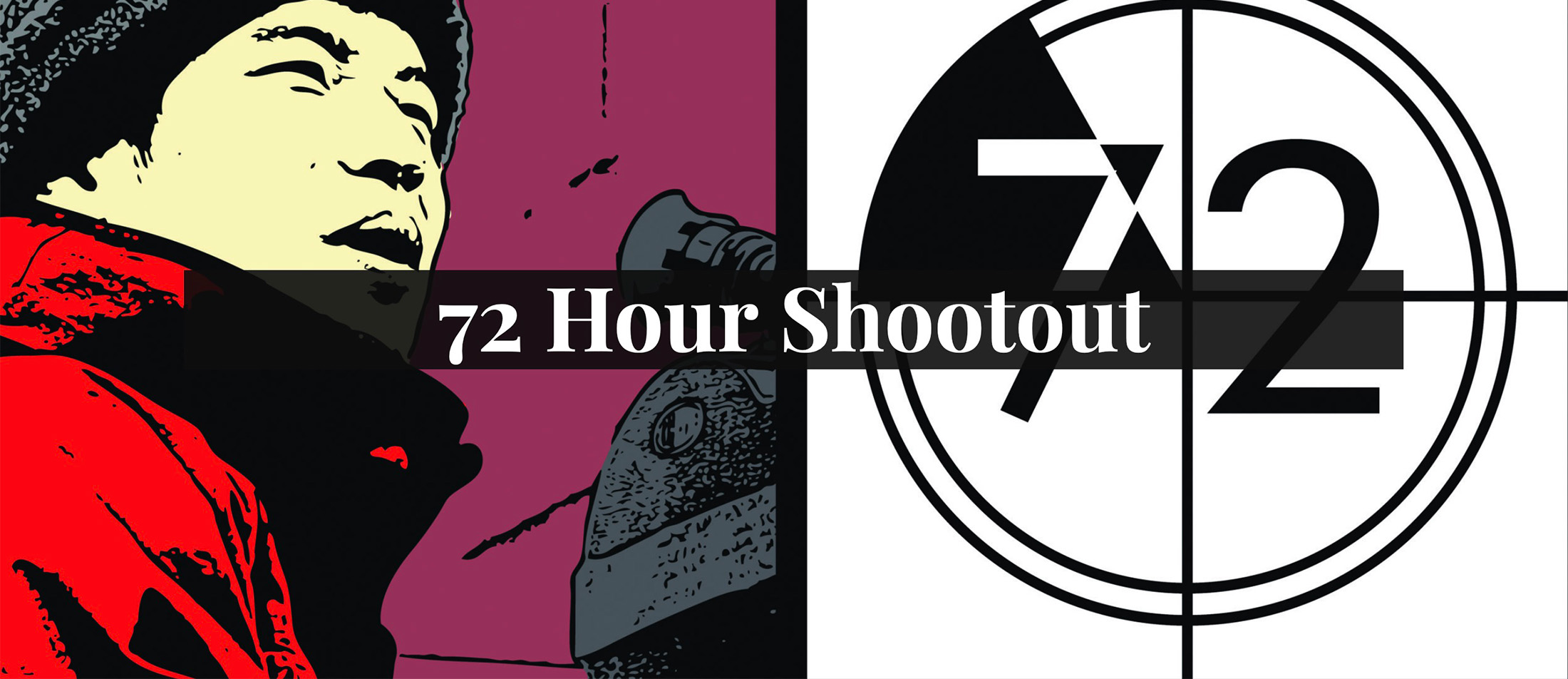 … Celebrating and Empowering Voices and Stories Too Often Marginalized by Mainstream Media
Registration opened March 1 for the Film Lab's 19th Annual 72 Hour Film Shootout ("Shootout") filmmaking competition, which will take place in early June.
Filmmakers began registering online at www.film-lab.org for the worldwide filmmaking competition, designed to promote gender and ethnic diversity in media and empower emerging female filmmakers and filmmakers of color, particularly Asian Americans.
Judges include Marci Phillips (VP, ABC Primetime Casting), Jandiz Estrada Cardoso (Director, Sundance Institute Episodic Program), Antony Wong (Program Coordinator, Asian American / Asian Research Institute of The City University of New York), Daniel Sakaya (CrossingsTV), and more. Asian CineVision, New York Women in Film and Television ("NYWIFT"), The Cre8sian Project, ScriptHop, Erin Quill, Jersey Kool, and Face Off Unlimited are among the sponsors of this year's competition.
"This year's Shootout will take a deep dive into trauma caused by racism," said Film Lab's President, Actress Jennifer Betit Yen. "It will address the question of how we galvanize people of all colors to positive, constructive action and make them aware of the scope of the problems facing people of color, for no reason other than their color, without desensitizing … without causing additional trauma."
Judge Antony Wong noted, "I look forward to reviewing the talented work of innovative filmmakers who make big films with such little time and resources."
Shootout teams compete for film festival and television exhibition, network television screen tests, mentorship from top executives at major networks, cash, and other prizes. The top 10 films have the chance to screen their films at the prestigious Asian American International Film Festival, the only festival of its kind on the East Coast.
The Shootout creates opportunities for filmmakers of color and women, particularly Asian Americans, to demonstrate their talent, gain exposure in the entertainment industry and create positive significant impact on the visibility of underrepresented stories and characters in film and television. One of the Shootout requirements is that at least one key production member (e.g., director, producer or writer) and a principal actor from each team must be of Asian descent.
The competition is also a perfect way for filmmakers, actors, writers, directors, editors, and "newbies" to learn, test their abilities and teamwork without any significant financial or time commitment.
About the Asian American Film Lab
The Film Lab is a non-profit 501(c)(3) headquartered in New York City that has been dedicated to the promotion and support of gender and ethnic diversity in media since 1998. The Film Lab accomplishes that goal in three ways: (1) education; (2) outreach and support; and (3) film, television and online entertainment production.
Registration Link Here
Website: www.film-lab.org
Social Media: @AsAmFilmLab, /72HrShootout /AsAmFilmLab
#72HrSO
Film Lab Inc.
info@film-lab.org
www.film-lab.org
www.Facebook.com/AsAmFilmLab
www.Twitter.com/asamfilmlab