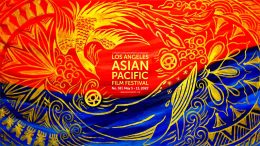 2022 Los Angeles Asian Pacific Film Festival May 5 – 13
Los Angeles Asian Pacific Film Festival's scheduled panel discussions, taking during the 38th edition of the festival on Saturday, May 7 Directors Guild of America (DGA).  Tickets to this free event can be found at https://festival.vcmedia.org/2022/c3/ . Conversations will be anchored by a fireside chat with acclaimed director Andrew Ahn (Spa Night, Driveways) in conversation with Dino-Ray Ramos of Diaspora, talking about Ahn's latest and most anticipated project FIRE ISLAND.

The two are to discuss queer representation in Asian media in the past decade and how it has evolved throughout the years leading to the release of FIRE ISLAND this summer. Fireside chat totake place Saturday, May 7t starting at 3. p.m. Pacific Time at the DGA Theater.
Copy and paste this URL into your WordPress site to embed
Copy and paste this code into your site to embed