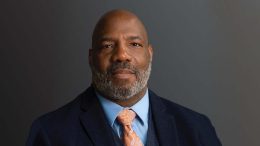 'Everything is on the table' – Jelani Cobb, New Dean of Columbia University School of Journalism
While studying at Howard as an undergrad, Cobb began his professional writing career, first publishing at a short-lived periodical, One. In time, he contributed to the Washington City Paper.
His first national outlet was YSB magazine, part of the Black Entertainment Television, Inc. media empire, beginning in 1993. He also became more politically active during this time, and was involved with an organization that took over Howard's administration building in 1989.
Around this time, Cobb, seeking to connect more with African tradition, decided to add "Jelani," a word meaning "powerful" to his name. Info from Wikipedia [https://en.wikipedia.org/wiki/Jelani_Cobb#Early_life].
Copy and paste this URL into your WordPress site to embed
Copy and paste this code into your site to embed