"This year's festival offers a broad spectrum of artists who are making a difference, pushing boundaries and offering a fresh perspective," said Liz Wolff, co-curator. "I am particularly excited about our closing-night film, Mari, a dramatic narrative about a dancer caught in a family crisis. Bobbi Jene Smith jumps off the screen and burns with quiet intensity."
"For me, this year's stirring array of shorts is so diverse," remarks co-curator Nolini Barretto. "They explore a variety of dance disciplines, with a special highlight, In This Life, in which Robbie Fairchild, a New York City Ballet alum and Broadway star, takes the spotlight as lead dancer and producer of a passion project."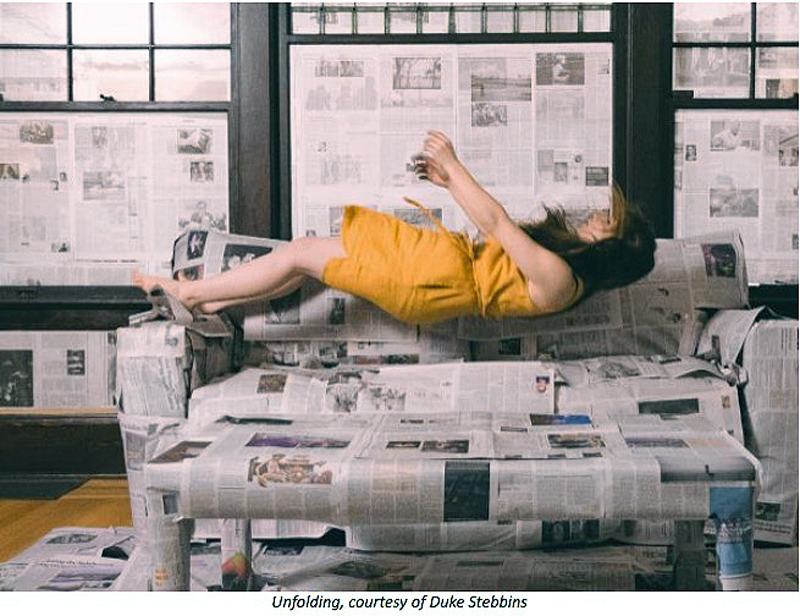 Highlights of this year's festival take dance lovers around the world with 11 programs over four days. Spain and Catalonia draw the spotlight with two films about performers who rise from humble beginnings to great success; making its U.S. premiere, Opening Night film From Knee to Heart chronicles the dramatic story of Barcelona's popular performer Sol Picò, known for her radical dance style, while Yuli, a powerful biopic on the hardscrabble life of Cuban superstar Carlos Acosta, testifies to the role of ambition in overcoming obstacles. In their film Seven Leagues, Catalan filmmakers Jon Ander Santamaría and Marcia Castillo highlight a Spanish dance company that gives children with motor disabilities the chance to take center stage.
For the first time in many years, a dramatic narrative with dance at its core will make its U.S. premiere as the Closing Night attraction. Mari focuses on a family crisis as a daughter, played by the charismatic actress/dancer Bobbi Jene Smith, finds herself torn between her fear of losing her mother and her obligation to the dance company she founded. Other notable highlights of the festival include the North American premiere of Olivia Rochette and Gerard-Jan Claes's Mitten; Three Dances, which follows three generations of dancers participating in the nine-year ballet program at the Hungarian Dance Academy; and the North American premiere of Play Serious, a behind-the-scenes documentary capturing the 2017 production of Alexander Ekman's "Play."
This year's festival also features an exciting and varied array of short films, with two programs highlighting multiple styles of dance that range from classical Indian and tango to street dance and more. One short-film highlight is In This Life, following New York City Ballet's former principal Robert Fairchild as he moves into the spotlight as producer and performer of a dance narrative about one character's battle with grief and loss. Three short documentaries directed by women are at the center of the second edition of DFA Global, an initiative which provides a platform of support and dialogue with global screen dance filmmakers. The three shorts—Blind Dancer, Dancing in Silk, and From There to Here—take the viewer into diverse and strife-ridden communities, revealing just how inspirational the practice of dance can be against all odds.
Special programs and talks from Dance on Camera include a free work-in-progress screening of Obsessed with Light: The Genius of Loïe Fuller, followed by a Q&A with the directors and choreographer, as well as two free talks. The festival will also pay tribute to Merce Cunningham's Centennial with a screening of With Merce, directed by filmmaker, media artist, and longtime collaborator Charles Atlas. Composed of excerpts from their collaborations and featuring highlights from Cunningham's key works, the film sheds new light on the genius choreographer with priceless material from Atlas's personal archive.
Tickets go on sale Friday, June 21. Single screening tickets are $15; $12 for students, seniors (62+), and persons with disabilities; and $10 for FLC and DFA members. See more and save with an All-Access Pass or 3+ film discount package. Visit filmlinc.org for more information.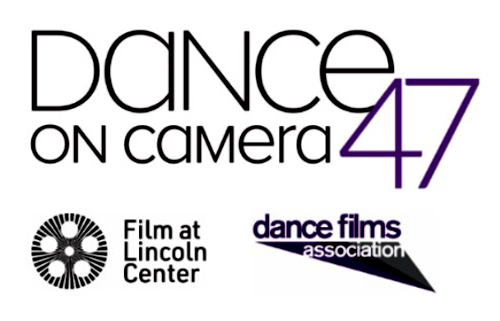 FILMS & DESCRIPTIONS
All screenings take place at the Walter Reade Theater (165 West 65th Street) unless otherwise noted.
Opening Night 
From Knee to Heart
Susana Barranco, Spain, 2018, 83m
Catalan and Spanish with English Subtitles
U.S. Premiere
A portrait of the personal journey of charismatic Spanish dancer and choreographer Sol Picò, this documentary highlights the artistic career of this force of nature from street theater to the creation of her company. It shows her under the spotlight as well as her backstage reality and finds her at a crucial moment in her career after winning the National Dance Award. The film also focuses on the artist's private challenges: the difficulties of growing up as a dancer, of artistic creation, and facing a career after turning 50.
Preceded by
Tunu
Maliina Jensen, Greenland, 1990, 3m
World Premiere
Tunu is a dance film highlighting the magical wild land that is East Greenland. The word "Tunu" translates into "backside" and is used by Greenlanders to describe East Greenland. Rigged off a rock formation on Kulusuk Island, the filmmaker/dancer explores the intersection of image making, vertical dance, and outdoor photography.
Friday, July 12, 6:00pm (Q&A with Susana Barranco and Sol Picò)
---
Closing Night
Mari
Georgia Parris, UK, 2018, 94m
U.S. Premiere
Performance is at the heart of this story about family, mortality, and new beginnings, starring American actress and dancer Bobbi Jene Smith with choreography from Punchdrunk's Maxine Doyle. Filmmaker Georgia Parris, who has used dance in previous films, here expands on the form's ability to simultaneously convey emotion, character, and a strong aesthetic. With the participation of the Ohad Naharin–trained Smith, whose stunning presence dazzles, Parris achieves something fresh—a character-driven drama further energized through the physicality and innovation of dance.
Preceded by
Rearview
Marty Buhler, USA, 2019, 10m
World Premiere
Rearview is an effective and well-conceived reflection of a life-changing moment, defining moments that, while neither good nor bad, are nonetheless critical in the development of personal character.
Monday, July 14, 8:00 pm (Q&A with Georgia Parris and Bobbi Jene Smith)
---
Merce Cunningham Centennial Screening
With Merce
Charles Atlas, USA, 2009, 55m
When legendary choreographer Merce Cunningham died in 2009, filmmaker and media dance innovator Charles Atlas ("Hail the New Puritan," "The 'Martha' Tapes") created a compilation of excerpts focusing on their unique longtime collaboration. To mark the Cunningham centennial, Atlas will show this rare selection made with or about the artist he has called "the best collaborator anyone could have." The program includes highlights from such key works as Channels/Inserts, featuring incomparable Cunningham dancers Lise Friedman, Karole Armitage, and Robert Swinston, among others. Material from Atlas's personal archive sheds new light on a genius whose methods and practice impacted generations of company dancers, as well as the dance world at large. Grateful thanks to the Trust for their assistance.
Saturday, July 13, 8:00pm (Q&A with Charles Atlas and Nancy Dalva, Scholar-in-Residence for The Merce Cunningham Trust)
Mitten
Olivia Rochette and Gerard-Jan Claes, Belgium, 2019, 53m
English and French with English Subtitles
North American Premiere
Mitten tells the story of the making of the performance "Mitten wir im Leben sind/Bach6Cellosuiten" by Belgian choreographer Anne Teresa De Keersmaeker. This performance stages Johann Sebastian Bach's Six Cello Suites, played by world-renowned cellist Jean-Guihen Queyras, and is interpreted by six dancers, including De Keersmaeker herself. The film focuses on the discussions and conversations during the rehearsal process and gives us, for the first time, a privileged insight into the creation of a performance by De Keersmaeker's company, Rosas.
Preceded by
In This Life
Bat-Sheva Guez, USA, 2019, 11m
New York Encore
In five acts, In This Life explores the language of loss, conveying the complexity of grief in the often wordless way it impacts our lives. The film is a leap of faith for former NYC Ballet principal and Broadway star Robert Fairchild as he embarks on an ambitious collaboration with the director and dancers. Taking on the roles of writer, producer, and performer, Fairchild imbues this personal odyssey with the very personal experience of one man going through this rite of passage, which is as universal as it is unique.
Friday, July 12, 8:45pm (Q&A with Bat-Sheva Guez and Robert Fairchild) 
---
Play Serious
T.M. Rives, USA, 2018, 58m
This behind-the-scenes documentary follows the production of Alexander Ekman's work "Play," staged at the Paris Opera in 2017. Ekman gives himself the job of creating—and transmitting to the public—a sense of real, unbridled play, and soon finds that it's no small task. Play Serious is a film about meeting artistic crises on the world's most famous and intimidating dance stage.
Preceded by
EKMAN'S CONCISE GUIDE TO NATURAL MOVEMENT
T.M. Rives, USA, 9m
Renowned choreographer Alexander Ekman collaborates with his favorite filmmaker, T.M. Rives, to answer the question "What is natural movement?" The resulting film is neither concise nor totally natural, but is purely Ekman.
Sunday, July 14, 6:00pm (Q&A with T.M. Rives)
---
Seven Leagues / Siete Leguas
Jon Ander Santamaría and Marcia Castillo, Spain, 2019, 65m
Catalan, English, and Spanish with subtitles
World Premiere
A newsclip featuring Tamar Rogoff's work with Gregg Mozgala inspires a group in Spain, made up of people from different backgrounds, to put into practice something that seemed impossible: giving children with motor disabilities the chance to be the main performers on a theater stage. For families who have been struggling for years, something as seemingly ordinary as taking children to classical ballet classes is a major life change. The title refers to the magical boots that allow fairy-tale character Tom Thumb to escape an ogre by jumping over mountains and taking giant steps that cover seven leagues, and the children's cerebral palsy braces in the film are worn with this inspiration.
Preceded by
Wonder About Merri
Tamar Rogoff, USA, 2019, 6m
World Premiere
Nothing stops feisty Merri—certainly not her diagnosis of Dystonia. In this short film, she asks, "Why can I dance?"
Sunday, July 14, 1:00pm (Q&A with Jon Ander Santamaría and Marcia Castillo)
---
Three Dances
Glória Halász, Hungary, 2018, 76m
Hungarian with English subtitles
North American Premiere
In Hungary, hundreds of children apply for admission to the nine-year ballet program at the Hungarian Dance Academy, but only a small portion are admitted. This documentary follows three generations who have been admitted as they struggle with separation from family, the weight of expectations, and the challenge of experiencing adolescence while living in a demanding training environment. Three youngsters representing first, fifth, and ninth grades serve as examples, both serious and humorous, of what such an exacting life entails, as a broader picture emerges about the privilege and burden in keeping a 600-year-old art form alive.
Preceded by
Échappé
Allison Mattox, USA, 2018, 12m
English and Russian with English subtitles
While on tour in New York, a Soviet ballerina learns of her brother's plan to defect. She will need to make her own choice about her life and career.
Sunday, July 14, 1:00pm (Q&A with Glória Halász)
---
Yuli
Iciar Bollain, Spain, 2018, 115m
English and Spanish with English subtitles
New York Encore
Yuli is the nickname given to Carlos Acosta by his father, Pedro. From a young age, Yuli resisted any kind of discipline and education, growing up on the streets of a run-down neighborhood in Havana. But Pedro knows his son has natural talent and forces him to attend Cuba's National Dance School. Yuli ends up captivated by the world of dance, and becomes the first black artist to dance as Romeo with the Royal Ballet in London, where he would be a principal dancer for 17 years. Yuli deals with two realities: the past, in which we look at the childhood and youth of Carlos Acosta, and the present, in which the dancer and choreographer works with his company in Havana today, rehearsing a work that tells his life story.
Preceded by
Nela
Andrew Margetson, UK, 2018, 3m
A strikingly intimate portrait of the great Royal Ballet principal ballerina Marianela Nuñez, as she dances to Nina Simone, choreographed by Will Tuckett.
Sunday, July 14, 8:00pm
Special Programs
DFA Global: Three World Premiere Shorts
Dance on Camera Festival continues for the second year its DFA Global, an initiative of support and dialogue with global screen dance filmmakers. This edition celebrates women from very different countries and traditions strengthening themselves and their communities through the practice of dance while up against significant odds. These three documentaries, directed by women, lead the audience into a wide world of empathy, wonder, and inspiration.
Blind Dancer
Maria Lloyd, Norway, 2018, 22m
World Premiere
Lisa, a blind librarian who secretly dances between the bookshelves, travels to Brussels to meet professional blind dancer Said Gharbi. Lisa is independent and fierce in her battle to find movement that suits her temperament. In this film, we intimately experience her curiosity, confusion, disorientation, and joy as she discovers her movement expression.
Dancing in Silk
Magali An Berthon, France, 2019, 27m
World Premiere
Dancing in Silk tells the story of Khannia, a young Cambodian-American dancer and instructor at Khmer Arts Academy who lives in the ethnic neighborhood of Cambodia Town in Long Beach, California. Khannia has taken up the responsibility of passing on to the young people in her neighborhood her knowledge of Khmer classical ballet, a millennium-old practice that has nearly disappeared under the Khmer Rouge regime. In her studio, a new generation of Cambodian-Americans who grew up far from their roots learn ancient gestures and movement, reconnecting with their identity and community.
From There to Here
Janique Robillard and Sydney Skov, India/USA, 2019, 18m
Bengali with English subtitles
World Premiere
Blending interviews, improvisation, and choreography, this documentary filmed in Kolkata, India, depicts a courageous group of women, survivors of sex trafficking and violence, fighting gender inequality while using dance movement therapy to empower themselves and reclaim their once fractured lives.
Sunday, July 14, 3:15pm (Q&A with directors Maria Lloyd, Magali An Berthon, and Janique Robillard)
---
Shorts Program I [TRT: 66m]
About Face
Yoram Savion, USA, 2019, 6m
U.S. Premiere
About Face is the first of a series of short films putting a different spin on the school-to-prison pipeline, and the role of fathers to black and brown children in the disruption of that paradigm. Based on spoken word poetry by Marc Bamuthi Joseph, featuring Drew Dollaz and a musical score by Daniel Bernard Roumain.
Dance, Dance, Evolution
Jules Rosskam, USA, 2019, 18m
World Premiere
Dance, Dance, Evolution explores transgender people's relationship to dance, rather than dance itself. The film considers how shifting one's gender might cause shifts in how one dances, whether or not one feels comfortable dancing, and how dance may highlight an individual's internal experience of gendered embodiment.
Mother of All Time
P. Sam Kessie and Lane M. Wooder, USA, 2019, 4m
A combination of dance, hyperlapse presentation, and dramatic camera movement, Mother of All Time shows how one's interpretation of time can affect the perception of movement.
Reminiscence
Lucy Doherty, Australia, 2018, 5m
U.S. Premiere
Reminiscence evokes the deepest bonds of love, and is a call to remember what cannot be broken.
REVEL IN YOUR BODY
Katherine Helen Fisher, USA, 2019, 5m
Jumps evolve into joyous flight and split-second connections are luxuriously lengthened in this arresting film featuring disabled dancers Alice Sheppard and Laurel Lawson.
SOHAM – The Swan
Usha Rajeswari, India, 2019, 6m
The iconic Dying Swan becomes a point of departure for the dancer Divya Devaguptapu, who uses the movement language of Bharatanatyam to depict the Swan myth, an Eastern symbol of supreme consciousness, life, and freedom.
Sound and Sole
Cara Hagan, USA, 2018, 6m
Arthur Grimes, born and raised in the Appalachian Mountains, is the only professionally working, African-American buck dancer in Boone, North Carolina. Sound and Sole recounts his dance journey from eager youth to professional master while demonstrating his deep love for Appalachian music, dance, and history.
The Stop / На остановке
Komrakova Liudmila, Russia, 2018, 5m
A young woman has a fight with a wealthy older man and leaves his car to head to the bus stop. There she meets a handsome young man, and they are drawn to each other passionately, expressing this in the form of a tango. Intrigue develops when the car and the other man return.
Unfolding
Dylan Wilbur, USA, 2019, 9m
With surreal imagery and dream logic,​ Unfolding explores the tug between determination and anxiety; the balance between surrender and endurance.
Saturday, July 13, 6:00pm
Shorts Program II [TRT: 60m]
Able
Jacob Jonas, USA, 2018, 5m
Jacob Jonas, who began his career with the legendary Calypso Tumblers from Venice Beach, collaborates with ILL-Abilities—a dance group representing the differently abled community while basing the performance on the group's mantra, "No excuses, no limits."
But First
Erin Brown Thomas, USA, 2018, 5m
When just one thing, first, makes all the difference!
Conduit
Andrea Murillo, USA, 2018, 9m
The psychological confrontation and resulting tension between the narrator's present and future selves leads to a moment of sweet reconciliation.
Haud Close Tae Me
Eve McConnachie, UK, 2017, 4m
The connection between our younger and older selves is explored in a duet between a professional ballerina and a 65-year-old dancer. The film is inspired by a commissioned poem by Scotland's Makar Jackie Kay, who narrates the poem in Scots-English.
Pooling
Dawn Westlake, USA, 2018, 4m
In this experimental short, a break-dancer literally breaks.
Self
Becky Morrison, USA, 2019, 2m
World Premiere
"We are our own best mirrors," proposes director Becky Morrison.
SISTERS
Daphne Lucker, The Netherlands, 2018, 15m
Three sisters grow up in a broken home. They are at each other's mercy and survive as long as they are together. But is their loving connection strong enough to endure their gloomy surroundings?
SWEET DREAMS
Alexandre Hammoudi, USA, 2019, 9m
A mysterious girl meets a young man for a date and all goes smoothly as the night unfolds—until she invites him up to her place.
T.I.A (THIS Is Africa)
Matthieu Maunier-Rossi, France, 2015, 7m
French with English Subtitles
T.I.A (THIS Is Africa) was conceived, shot, and recorded in 48 hours in Brazzaville, Congo. It features an original poem in dialect written by Ronan Chéneau. "You cannot be Free, but you can…"
Monday, July 15, 6:00pm
Free Panels and Events
Free Talks are presented by HBO®
#mydancefilm: Getting Your Film Out There
Spreading the word about Dance on Camera Festival while presenting an opportunity for artists to be chosen for a festival screening without a formal submission, DFA launched an invitation to dance filmmakers to post their short films on social media. Using the hashtags #mydancefilm and #docf12thru15July and adding @dancefilms to flag our attention, hundreds of films were posted. The films presented at this event are exceptional entries among them. The screening of these #mydancefilm shorts will be followed by a conversation with filmmakers, followers, and content producers about "getting your film out there."
Saturday, July 13, 4:30pm, Elinor Bunin Munroe Film Center Amphitheater*
*Elinor Bunin Munroe Film Center, 144 West 65th Street
Fair Use for Filmmakers: Best Practices
Fair use is the safety valve of the U.S. copyright law; it authorizes activities that would otherwise be considered infringement when they add significant value to collective culture. Today, more than ever, a robust understanding of fair use doctrine is essential to the health of the intellectual property system. Professor Jaszi will discuss the history of the doctrine, the ways contemporary courts apply it, and how it relates to documentary filmmakers.
Sunday, July 14, 4:30pm, Elinor Bunin Munroe Film Center Amphitheater*
*Elinor Bunin Munroe Film Center, 144 West 65th Street
Work-in-Progress Screening
Obsessed with Light: The Genius of Loïe Fuller
An early-stage work-in-progress, the screening includes 15 minutes of excerpts from Obsessed with Light, currently in production. This documentary tells the story of American Loïe Fuller, who rose to stardom in Paris in the early 20th century as a pioneer of modern dance and a technological trailblazer. Fuller became the most famous dancer of her day, influencing artists and filmmakers such as Picasso, Toulouse-Lautrec, the Lumière Brothers, and George Méliès. She also launched Isadora Duncan's career. The film is structured around the creation of a new dance by American choreographer Jody Sperling, and includes hand-tinted vintage footage of Fuller's dances and interviews with contemporary artists influenced by Fuller. The open discussion between directors and audience will cover the process of producing the film.
Monday, July 15, 5:00pm, Elinor Bunin Munroe Film Center Amphitheater* (Q&A with directors Zeva Oelbaum and Sabine Krayenbühl and choreographer Jody Sperling)
*Elinor Bunin Munroe Film Center, 144 West 65th Street
DANCE FILMS ASSOCIATION
Dance Films Association, Inc. (DFA), a New York–based nonprofit since 1956, is dedicated to furthering the art of dance film. Connecting artists and organizations, fostering new works for new audiences, and sharing essential resources, DFA is a catalyst for innovation in and preservation of dance on camera.
Dance Films Association receives generous support from The New York City Department of Cultural Affairs, in partnership with the City Council, The Office of the Mayor Bill De Blasio, and Commissioner Tom Finkelpearl, as well as The New York State Council on the Arts with the support of Governor Andrew M. Cuomo and the New York State Legislature, and the National Endowment for the Arts. DFA gratefully acknowledges the institutional support from the Hungarian Consulate and institutional support for two features from the Institut Ramon Llull founded with the purpose of promoting the Catalan language and culture. Dance Films Association relies on the ongoing support of its members. For more information visit www.dancefilms.org and follow @dancefilms on Facebook, Instagram, and Twitter.
FILM AT LINCOLN CENTER
Film at Lincoln Center is devoted to supporting the art and elevating the craft of cinema. The only branch of the world-renowned arts complex Lincoln Center to shine a light on the everlasting yet evolving importance of the moving image, this nonprofit organization was founded in 1969 to celebrate American and international film. Via year-round programming and discussions; its annual New York Film Festival; and its publications, including Film Comment, the U.S.'s premier magazine about films and film culture, the Film Society endeavors to make the discussion and appreciation of cinema accessible to a broader audience, as well as to ensure that it will remain an essential art form for years to come.