The center adds new releases and series to the August and September 2022 programming line up, such as, Owen Kline's Funny Pages, Ricky D'Ambrose's The Cathedral, and Mathieu Amalric's Hold Me Tight as well as new restorations featuring Andrew Lau and Alan Mak's Infernal Affairs Trilogy, Lodge Kerrigan's Keane, and Krzysztof Kieślowski's Three Colors Trilogy.
Film at Lincoln Center has announced an exciting roster of additional film series and new release programming for its 2022 summer season, September 30 – October 16.
Included are: New Directors/New Films 2022 selection THE CATHEDRAL;  the Hong Kong blockbusterINFERNAL AFFARS trilogy restored in 4K; Owen Kline's FUNNY PAGES with the extensive carte-blanche series ANIMATING FUNNY PAGES as well as a selection of films handpicked by the director, including animated shorts and the premiere of an hour-long 35mm "MYSTERY REEL" assembled by Kline himself.
To celebrate the September 27 premiere of Luigi Cherubini's rarely performed masterpiece MEDEA  at the Metropolitan Opera, join Film at Lincoln Center on September 20 for a panel discussion and special screening of Pier Paolo Pasolini's 1969 film version of MEDEA, starring Maria Callas. Presented in partnership with Metropolitan Opera.
Previously announced new releases and series to round out the summer season include Mathieu Amalric's HOLD ME TIGHT, with a sneak preview and Q&A with Amalric and Vicky Krieps on September 8; Kiro Russo's NYFF59 selection EL GRAN MOVIMEINTO (THE GREAT MOMENT); a 4K restoration of the NYFF42 selection, KEANE, directed by Lodge Kerrigan, with an in-person Q&A with Kerrigan and Damian Lewis; 4K restorations of Krzysztof Kieślowski's THREE COLORS TRILOGY, and a long-overdue retrospective featuring selected works from director, producer, and screenwriter King Vidor.
FLC Members save $5 on all tickets! Get a discounted membership through August 16 and sign up for the FLC Newsletter for on-sale updates.
Film descriptions and additional details are listed below and on filmlinc.org. New releases and revival runs are organized by Florence Almozini and Tyler Wilson.
---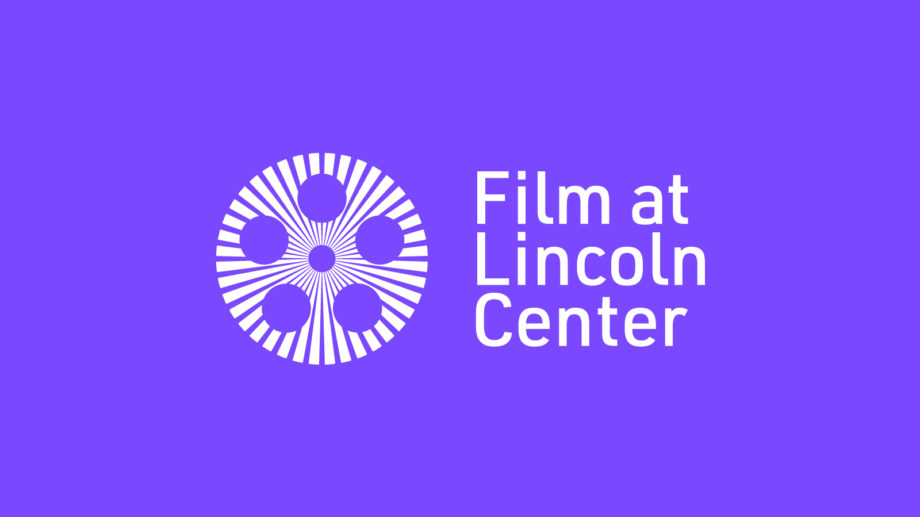 Film Series and Descriptions

All films screen at the Walter Reade Theater (165 W. 65th St.) or Elinor Bunin Munroe Film Center
(144 W. 65th St.)
August 5-14
King Vidor
A fascinating and prolific figure whose career bridged the silent and sound eras of Hollywood, King Vidor completed over 50 feature films during a career that spanned nearly seven decades.
Vidor's cinema, rich with idiosyncratic takes on well-trodden Hollywood forms, arced across a wide range of genres, from the western to the musical to the maternal melodrama (late in his career, he even produced an educational primer on metaphysics). These movies also made a considerable impression on the critics-turned-directors of Cahiers du Cinéma and the French New Wave, namely Luc Moullet and Jean-Luc Godard.
Yet, for all his on-screen achievements, Vidor is seldom given his due as one of the studio system's enduringly great auteurs. Join us at FLC as we seek to change that with a long overdue retrospective, a survey of his vast body of work that highlights both his most celebrated pictures alongside under-sung efforts. Tickets on sale now.
Organized by Thomas Beard and Dan Sullivan.
---
Opens August 5 – New 4K Restoration
Three Colors: White
Krzysztof Kieślowski, 1994,
France/Poland/Switzerland, 91m
Polish and French with English subtitles
Split between Paris and Warsaw, the middle film in Kieślowski's Three Colors—perhaps the most biting and playful entry in the trilogy—is a darkly funny revenge film about post-communist Poland's position in the burgeoning European Union, as well as a strangely moving, lyrical portrait of tortured love.
Zbigniew Zamachowski plays Karol Karol, an endearingly Chaplinesque schlemiel who adores his wife (Julie Delpy) with such passion that he's rendered sexually impotent in her arms. After she strips him emotionally and materially, he returns to Poland, where various droll and highly lucrative developments permit him to turn the tables on the woman who is forever imprisoned in his heart.
Winner of the Silver Bear for Best Director at the Berlin Film Festival. New 4K restoration. A Janus Films release. Tickets on sale now.
---
Opens August 12
El Gran Movimiento (The Great Movement)
Kiro Russo, 2021, Bolivia/France/Qatar/Switzerland, 85m
Spanish with English subtitles
Expanding on the hybrid narrative of his remarkable 2016 film Dark Skull,  Kiro Russo has mounted a monumental, gently mystical portrait of the contemporary central South American cityscape and those who work within its bowels and environs. Set in the alternately harsh and beautiful terrain of La Paz, Bolivia and its surrounding rural areas, El Gran Movimiento follows a young miner as he looks for work alongside his friends, even as he begins to descend into a mysterious sickness. With its marvelous long-lens zoom work and increasingly dynamic, rhythmic editing, Russo's film is a hypnotic journey into a psychological space that touches upon the supernatural. A NYFF59 selection. A KimStim release. Tickets on sale now.
---
;
Opens August 19 – New 4K Restoration
Keane
Lodge Kerrigan, 2004, USA, 94m
Reaffirming the director's singular vision established over a decade prior with his equally unnerving and visceral 1993 debut Clean, Shaven, Lodge Kerrigan's third feature stars Damian Lewis—in a revelatory, career-defining performance—as Keane, a man haunted by the circumstances of his daughter's apparent abduction in Manhattan's Port Authority.
Kerrigan captures his troubled protagonist's state of permanent, feverish transit through long single takes of tightly composed, handheld camerawork, as Keane becomes increasingly desperate and, eventually, attached to a financially strapped mother (Amy Ryan) and her seven-year-old daughter (Abigail Breslin).
A powerful, suspenseful film about loss, trauma, and the despair wrought by mental illness, Keane endures as one of the most masterfully crafted, uncompromising American independent works of the aughts. A NYFF42 selection. New 4K restoration from the original 35mm camera negative, supervised by Kerrigan and acclaimed editor Kristina Boden. A Grasshopper Film release.  Tickets on sale now.
Q&A with Lodge Kerrigan and Damian Lewis on Saturday, August 20 after 6:30pm screening, moderated by Christopher Abbott
---
Opens August 19-25
Animating Funny Pages
A highlight of this year's Directors' Fortnight at Cannes, actor-turned-director Owen Kline's Funny Pages draws on an intricate network of film references—from psychodrama and Hollywood teen comedies to underground cinema to Golden Age cartoon one-reelers.
On the occasion of Film at Lincoln Center's release of Funny Pages on August 26, Kline has handpicked an assortment of films that influenced the world to which his hilariously dark, pleasantly unexpected debut belongs, including works by Ralph Bakshi, Frank Tashlin, and Robert Downey, Sr.; 35mm cartoon pairings; and the premiere of an hour-long 35mm "Mystery Reel" assembled by Kline himself.
Organized by Owen Kline, Dan Sullivan, and Tyler Wilson.
Acknowledgements:
A24; Academy Film Archive; Chicago Film Society; Thad Komorowski; Bob Furmanak; Jack Theakston.
Mystery Reel
Owen Kline, 2022, 35mm, 60m
A one-time-only screening made specially for this series, this hour-long, evolving 35mm print of film clips, commercials, trailers, and other surprising miscellany was handpicked and assembled by Owen Kline.
Friday, August 19, 6:30pm (Q&A with Owen Kline)
Artists and Models
Frank Tashlin, 1955, USA, 35mm, 109m
Eugene (Jerry Lewis) is a comic book-obsessed children's author with an overactive imagination and Rick (Dean Martin) is his struggling artist roommate who begins to use Eugene's dreams as the basis for a successful comic book.
With his elaborate camera angles and lightning-fast editing, director Frank Tashlin earned an early reputation for bringing a cinematic experience to his cartoons at Warner Brothers and Disney, and his Technicolor live-action from 1955 works in the opposite direction. The exaggerated situational comedy and hyperreal characters embodied perfectly by Lewis and Martin—along with Shirley MacLaine and Dorothy Malone as the upstairs neighbors—make Artists and Models feel like Looney Tunes in masquerade.
A milestone satire of mid-1950s pop culture, Tashlin's eye-popping film turns nearly every hot topic from its era into a joke: from Senate subcommittee hearings and the Cold War to the space race and the publishing business. Presented on a rare IB Technicolor Print!
"Unlike Bugs or Daffy, whose every flinch of behavior had to shoot through a rational, human brain and onto a sheet of paper, Jerry Lewis came to Frank Tashlin inked and animated with his own wide range of insane emotions to spread across their first feature collaboration together.
Tashlin stretched Jerry's infinite talents wider across the screen than any other Lewis collaborator and, in return, molded and shaped Jerry Lewis the filmmaker. Tashlin's dynamic animation principles are on full display here, long before Jerry applied them to his early self-directed films. (One glance at Jerry's own boards for The Nutty Professor and Tashlin's influence is instantly tangible: Jerry's choices in framing, pacing, gag reveals, and adventurous camera angles were right out of the Frank Tashlin instruction manual.)" –O. K.
Preceded by:
Jerry Lewis Cinema Chain Outtakes
1970, 35mm, 5m
Swooner Crooner
Frank Tashlin, 1944, USA, 35mm, 8m
In Tashlin's Oscar-nominated parody of World War II and entertainers of the time—from Frank Sinatra and Bing Crosby to Jimmy Durante and Cab Calloway—Porky Pig's military egg business faces production problems when a dapper crooning rooster distracts the hens from their jobs. Print courtesy of the Academy Film Archive.
Saturday, August 20, 3:45pm; Tuesday, August 23, 6:30pm
Greaser's Palace
Robert Downey, Sr., 1972, USA, 35mm, 91m
Robert Downey, Sr.'s seminal acid Western-cum-religious allegory transposes the life of Jesus to the American frontier to delirious effect.
The film begins with an amnesiac named Jesse (Allan Arbus) paragliding into a frontier town that's firmly under the control of a miserly, constipated saloon owner (the titular Greaser, played by Albert Henderson) who keeps both his mother and his favorite mariachi band locked up in cages. Things only get more deranged when Jesse begins performing apparent miracles, with Downey amplifying and delighting in the theologico-psychedelic proceedings, taking his distinctive brand of absurdism to cosmic new heights.
"'Is this gonna make any money?' Downey was asked by an investor. 'I don't think so,' said Downey. The man laughed and wrote the check." – O. K.
Preceded by:
Rabbit Every Monday
Friz Freleng, 1951, USA, 35mm, 8m
While hunting in the woods, Yosemite Sam traps Bugs Bunny and tries to cook him, until he sees that Bugs is having a party and wants to join in the fun. Friz Freleng stages some of his most brilliant gags and ends on a delightfully absurdist note in this 1955 classic (the last short to feature Sam's mouth below his mustache).
Saturday, August 20, 9:15pm; Monday, August 22, 4:30pm
Heavy Traffic
Ralph Bakshi, 1973, USA, 35mm, 77m
The critical and commercial success of his X-rated debut feature Fritz the Cat, an adaptation of Robert Crumb's comic strip, allowed adult animator Ralph Bakshi to produce the film he initially intended to make as his first: a pinball-playing cartoonist named Michael Corleone escapes the shocking and brutal experiences of living in 1970s New York City by satirizing them into something altogether more outlandish. Mixing live action, animation, and photography (which Bakshi largely uses as backdrops for his cartoon characters), Heavy Traffic is an unrepentantly imaginative, frequently grotesque headtrip of life on the margins, and perhaps one of the most ambitious and personal animated works of the 20th century.
"In the same year Scorsese was examining his formative life in Little Italy with Mean Streets, Bakshi was looking back at his Italian-Jewish upbringing in Brooklyn and doing something just as loose and expressive. Bakshi employed a lot of the last gasp of golden age animators he had worked with previously on Fritz the Cat, once again putting them to work on an experimental, X-rated animated feature.
Bakshi also taped a lot of the movie's dialogue with real characters off the streets of New York, lugging around a Nagra and mic and picking up all sorts of additional dialogue and atmosphere. To me, the biggest and brightest example of freedom in an AIP movie: its genre elements were foolproof after the success of Fritz, and Bakshi could do his weird, wild thing." –O. K.
Preceded by:
Rabbit of Seville
Chuck Jones, 1950, USA, 35mm, 8m
In this brilliantly-synced musical cartoon, often cited as one of the greatest ever made, Chuck Jones stages an antagonistic scenario between Bugs Bunny and Elmer Fudd around selections from Gioachino Rossini's opera buffa The Barber of Seville.
Wednesday, August 24, 4:30pm; Thursday, August 25, 6:30pm
The Last American Virgin
Boaz Davidson, 1982, USA, 35mm, 93m
An early hit for schlock factory Cannon Films, this leering but ultimately surprisingly serious-minded teen sex comedy (virtually a scene-for-scene remake of Menahem Golan's 1977 Israeli smash hit Lemon Popsicle) is a mash-up of Porky's and Fast Times at Ridgemont High with a trio of suburban L.A. youths chasing girls and competing for the attentions of a cute transfer student.
Although it's decked out with seemingly every late 1970s and early 1980s pop single, The Last American Virgin remains an unusual film for its time. Going even further than Cameron Crowe's Fast Times, released the same year, The Last American Virgin features rites-of-puberty hijinks that eventually give way to darker, more painful experiences, until the true meaning of the film's title becomes clear.
"A 'warts-and-all' comic portrayal of desperate teen horniness, The Last American Virgin thoroughly subverts the teen sex comedy, taking a sick glee in the punishment of its protagonist. There's a similar touch of masochism about the seemingly endless amount of times the Gleaming Spires song 'Are You Ready For the Sex Girls?' is needle-dropped throughout the movie. (This could've also been for budgetary reasons, but I imagine it was for reasons both artistic and financial. A great touch in any case.)" –O. K.
Preceded by:
Puppet Love
Seymour Kneitel and James Tyer, 1944, USA, 35mm, 8m
In one of the most bizarre and harshest premises for a Popeye cartoon from Fleischer Studios familiar Seymour Kneitel and head animator/de-facto director James Tyer—arguably one of the greatest cartoonists of his day—Bluto builds a puppet of the sailor and uses it to manipulate Olive.
Friday, August 19, 8:45pm; Thursday, August 25, 4:00pm
Lilith
Robert Rossen, USA, 1964, 35mm, 114m
Robert Rossen's final film, shot by the legendary cinematographer Eugen Schüfftan, is set in the Chestnut Lodge, a now-gone psychiatric institution in Rockville, Maryland. A fresh-faced Warren Beatty stars as Vincent, a veteran who takes a job as a training occupational therapist at the institution, where he falls under the spell of the titular Lilith (Jean Seberg), an alluring, creative patient who has been diagnosed with schizophrenia.
Their fraught, tortured romance raises ethical questions but also forces Vincent to confront his own psychic issues stemming from his military service. Also featuring Peter Fonda, Kim Hunter, and Gene Hackman, Lilith remains Rossen's most moving and personal film.
"With a story adapted by Rossen from J. R. Salamanca's sensual, psycho-romantic novel, the movie itself should be subjected to clinical diagnosis. Featuring a breathtaking score by jazz arranger Kenyon Hopkins and Gene Hackman's breakthrough onscreen performance. The spiderweb opening title sequence was also designed by Lincoln Center's own Elinor Bunin." –O.K.
Preceded by:
Minnie the Moocher
Dave Fleischer, 1932, USA, 35mm, 8m
This Betty Boop musical from Fleischer Studios begins with live action footage of Cab Calloway before transforming into a surrealistic animation in which he becomes a singing walrus ghost backed by a symphony of skeletons, monsters, and ghouls.
"The real 'director' of Minnie the Moocher is the lead animator, Willard Bowsky, as Dave Fleischer didn't really 'direct' any of those cartoons except for the earliest silents they did. Bowsky was also the one who convinced the Fleischers to feature black jazz artists in their cartoons." –O .K.
Saturday, August 20, 6:30pm; Sunday, August 21, 1:00pm
Lord Love a Duck
George Axelrod, 1966, USA, 35mm, 105m
A masterpiece of American film comedy as undefinable as its title, Lord Love a Duck swings wildly between deadly-earnest pathos and wig-flipping Dada.
Daughter of Lola Albright's promiscuous cocktail waitress, high school senior Barbara Ann Greene (Tuesday Weld) expects the world—and Roddy McDowall's worshipful familiar scrambles to give it to her on a platter. George Axelrod's ahead-of-the-curve street-sweeper satire of SoCal culture hits drive-in megachurch worship, beach party movies, and show marriages, with cartoonish lust reaching a hilarious fever pitch during an unforgettable sweater shopping-spree sequence.
"'THIS MOTION PICTURE IS AN ACT OF PURE AGGRESSION.' From famed screenwriter-turned-madcap filmmaker George Axelrod comes one of the most berserk black comedies ever committed to celluloid, with a whacked-out character actor ensemble to rival It's a Mad, Mad, Mad, Mad World. Axelrod claimed to have written his hit Broadway play The Seven Year Itch in a feverish sixty hours—one could imagine Lord Love a Duck written under the spell of a similar delirium." –O. K.
Preceded by:
The Bon Bon Parade
Ben Harrison, 1935, USA, 35mm, 8m
In this candy-colored spin on The Wizard of Oz from Krazy Kat animator Ben Harrison, a young boy wishes to live in a land full of treats, where he encounters a trio of Stooges-like cherubs.
Saturday, August 20, 1:00pm; Tuesday, August 23, 4:00pm
Love and Death on Long Island
Richard Kwietniowski, 1998, UK/Canada, 35mm, 93m
A meditation on obsession worthy of Vladimir Nabokov, Richard Kwietniowski's 1998 feature begins with widower author Giles De'Ath (John Hurt) accidentally locking himself out of his flat and electing to kill time at a screening of a film entitled Hotpants College II, at which he becomes fixated on handsome young actor Ronnie Bostock (Jason Priestley).
Giles's infatuation with Ronnie grows ever more intense, and he ultimately heads to Long Island in hopes of meeting him, with the results leading him to new levels of self-discovery. Adapted from a novel by Gilbert Adair, Love and Death on Long Island is something like Death in Venice refracted through the prism of silver screen desire. This film print is from the collections of the BFI National Archive.
Sunday, August 21, 3:45pm; Tuesday, August 23, 9:00pm
"A great film about lonely obsession, and one of the great slow-burn character studies." – O. K.
O Lucky Man!
Lindsay Anderson, 1973, UK, 178m
Stylistically bold, wildly entertaining, with a cast of British greats—Rachel Roberts, Helen Mirren, Ralph Richardson, and Mona Washbourne, often in dual or triple roles—O Lucky Man! is an epic road movie and modern-day Candide that stars Malcolm McDowell once again as Mick Travis, the everyman character made famous in If… (1968).
McDowell suggested the idea of Mick as a coffee salesman, based on his own working experience. Lindsay Anderson's response: "Well, then you had better bloody well write it yourself." This McDowell did, producing a treatment that was then turned into a screenplay by David Sherwin and Anderson, with a major assist from composer/musician Alan Price.
A sprawling comedy-drama with musical interludes and surrealist touches, Anderson's fourth feature runs into a bizarre cast of characters and situations that enliven each surprising episode.
Monday, August 22, 7:00pm; Wednesday, August 24, 7:00pm
"Lindsay Anderson's nutso picaresque extension of the Mick Travis tale finds us rootless in another universe on a planet far from his decimated boarding school. It completely abandons the language of If… or any of Anderson's previous work and goes just about everywhere else." –O. K.
Office Space
Mike Judge, 1999, USA, 35mm, 89m
Nine-to-five jobs have never been looked at the same way since Mike Judge's hilarious ode to white collar disaffection. Based on his 1991 animated short Office Space (also known as the Milton series), the live-action comedy adaptation stars Ron Livingston as Peter, a disgruntled programmer who is left in a seemingly permanent state of blissful ambivalence after his "occupational hypnotherapist" puts him in a trance and promptly dies of a heart attack.
Peter then decides to stop working but his supervisors—mistaking his new behavior for superiority—promote him. Office Space is something like Melville's "Bartleby, the Scrivener" with a money laundering scheme and Geto Boys needle drops, but its thesis remains as timely and funny as ever: sometimes doing nothing is the most radical form of rebellion.
Sunday, August 21, 8:30pm
"Mike Judge put his mold on the studio comedy for good with this one. Like Tashlin, another great American cartoonist in the director's chair." –O. K.
Withnail & I
Bruce Robinson, 1987, UK, 35mm, 107m
Bruce Robinson's debut feature is a cultishly beloved chronicle of the misadventures, follies, and misfortunes of two unemployed actors on holiday at a countryside cottage.
Marwood (Paul McGann) and his quasi-mentor Withnail (Richard Grant) decamp for Withnail's uncle Monty's country home as a reprieve from their decrepit Camden flat (and the general futility of their careers as thespians), but they arrive to encounter constant rain, the absence of food, and perhaps too much ready access to alcohol. Outrageous, drunken chaos ensues, and Grant (in a career-making performance) and McGann imbue the proceedings with an unforgettable blend of wit and anarchy.
This film print is from the collections of the BFI National Archive.
Sunday, August 21, 6:00pm; Thursday, August 25, 8:45pm
"The movie itself finds deep humor in Withnail's horrific bitterness. The end scene is bitterness incarnate. We all know the feeling it captures and it's not pretty." –O. K.
---
Opens August 26
Funny Pages
Owen Kline, 2022, USA, 86m
A highlight of this year's Directors' Fortnight at Cannes, Funny Pages is a hilariously dark, pleasantly unexpected coming-of-age story from actor-turned-director Owen Kline.
After his mentor dies in a freak accident, a promising 17-year-old artist (Daniel Zolghadri, Eighth Grade) abandons school and his spoiled suburban lifestyle to live as a cartoonist on the outskirts of Trenton, and among the city's fringe figures to whom he willingly gravitates.
Produced by the Safdie brothers and shot on 16mm by Sean Price Williams (along with Hunter Zimny), Kline's feature debut draws surprising connections between the lo-fi traditions of 1990s and early 2000s American indies and the vividly observed marginalia of underground cartoons, but its distinctive, cringe-inducing humor and genuine affection for its characters establish a world belonging completely to the filmmaker. An A24 release.
Q&A with Owen Kline on Friday, August 26, 6:15pm
Introduction by Owen Kline on Friday, August 26, 8:45pm
---
Opens August 26- New 4K Restoration
Three Colors: Red
Krzysztof Kieślowski, 1994, France/Poland/Switzerland, 99m
French with English subtitles
Nominated for three Academy Awards (Best Original Screenplay, Best Cinematography, and Best Director), Kieślowski's magnificent final feature, an astonishing affirmation of life and art, brings his Three Colors trilogy to its conclusion.
Red concerns the unlikely meeting between the beautiful model Valentine (Irène Jacob) and a retired judge (Jean-Louis Trintignant), whose dog she has run over with her car. The judge, she discovers, amuses himself by eavesdropping on each of his neighbors' phone conversations.
Meanwhile, near Valentine's apartment lives a young man (Jean-Pierre Lorit) who aspires to be a judge and loves a woman who will betray him. From these characters' overlapping interactions, Kieślowski builds to a staggering coincidence, presented in the film's final minutes, that casts the entire trilogy in a new light. An NYFF32 selection. New 4K restoration under the supervision of Directors of Photography Piotr Sobocinski Jr. and Michal Sobocinski, sons of original Director of Photography Piotr Sobocinski. A Janus Films release. Tickets on sale now.
Opens September 2
The Cathedral
Ricky D'Ambrose, 2021, USA, 87m
A multigenerational family saga in extreme miniature, the new feature from singular American independent director Ricky D'Ambrose (Notes on an Appearance, ND/NF 2018) is his most refined, emotionally resonant work yet. Slicing across decades with impressionistic precision, The Cathedral tells the formally economical yet engrossing story of the Damrosch family, whose quiet rise and fall is seen through the eyes of its youngest member, Jesse, born in the late 1980s.
Using photographs and archival news footage to buttress his oblique drama, D'Ambrose shows how a family's financial and emotional wear and tear can subtly reflect a country's sociopolitical fortunes and follies. A New Directors/New Films 2022 selection. A MUBI release.
Opens September 9
Hold Me Tight / Serre moi fort
Mathieu Amalric, 2021, France, 97m
French and German with English subtitles
Vicky Krieps (Phantom Thread, Bergman Island) gives another riveting performance as Camille, a woman on the run from her family for reasons that aren't immediately clear. Widely renowned as an actor but less well-known here for his equally impressive work behind the camera, Mathieu Amalric's sixth feature directorial outing—his most ambitious to date—is a virtuosic, daringly fluid portrait of one woman's fractured psyche.
Alternating between Camille's adventures on the road and her abandoned husband Marc (Arieh Worthalter) as he struggles to take care of their children at home, Amalric's film keeps viewers uncertain as to the reality of what they're seeing until the final moments of this richly rewarding, moving, and unpredictable portrait of grief. A 2022 Rendez-Vous with French Cinema selection. A Kino Lorber release.
---
Opens September 16
Infernal Affairs Trilogy–New 4K Restoration
Infernal Affairs
Andrew Lau and Alan Mak, 2002, Hong Kong, 101m
Cantonese, English, and Thai with English subtitles
A blockbuster in Asia, and later the source for Martin Scorsese's The Departed, the first part of Andrew Lau and Alan Mak's groundbreaking policier saga traded the high-octane ballistics of earlier Hong Kong films for a cooler, crisper style and a head-spinning plot full of twists that forever changed the genre.
Recruited by the triads as a teenager, Ming (Andy Lau) is a mole working in the police department's Criminal Intelligence Bureau. After being thrown out of the police academy, Yan (Tony Leung) moves into the criminal underworld while secretly working for the police. Co-written by Mak and Felix Chong, Infernal Affairs has a double plot structure that draws symmetrical lines of action between the mob and police, capturing with precision the swelling pressures put upon each man to track down his counterpart.
A visually stunning canvas on which Lau and Leung deliver unforgettable performances, the first part of the trilogy is not only an exceptional crime drama, but one that transforms into something altogether richer and more complex following the time-bending experiments of its second and third installments. New 4K restoration from the original camera negatives carried out by L'Immagine Ritrovata Asia. A Janus Films release.
Infernal Affairs is presented in its original aspect ratio of 2.35:1. This new digital transfer was created in 4K resolution on an ARRISCAN film scanner from the original camera negative. The original stereo soundtrack was remastered from the digital audio master files.
Infernal Affairs II – New 4K Restoration
Andrew Lau and Alan Mak, 2003, Hong Kong/Singapore/China, 119m
Cantonese, English, Mandarin, and Thai with English subtitles
Following the enormous success of Infernal Affairs, which virtually demanded a sequel, Andrew Lau and Alan Mak deploy even more complex plotting with this prequel. Echoing the three-part structure of the first film, Infernal Affairs II unfolds in three eras—1991, 1995, and 1997— examining how each mole burrowed into his milieu while building toward a confrontation between two rival triad gangs. Edison Chen and Shawn Yue play the young Ming (Andy Lau) and Yan (Tony Leung), respectively, but the film devotes much of its time to an array of veteran character actors who anchor the film emotionally, particularly those in the dueling father figure roles: Eric Tsang as the despotic triad mastermind and Anthony Wong as Yan's mentor. Developing the underworld setting seen in the first film, Infernal Affairs II sets the stage for even greater revelations to emerge and ups the stakes of the saga in exciting new ways. New 4K restoration from the original camera negatives carried out by L'Immagine Ritrovata Asia. A Janus Films release.
Infernal Affairs II is presented in its original aspect ratio of 2.35:1. This new digital transfer was created in 4K resolution on an ARRISCAN film scanner from the original camera negatives. The original stereo soundtrack was remastered from the digital audio master files.
Infernal Affairs III – New 4K Restoration
Andrew Lau and Alan Mak, 2003, Hong Kong/China, 118m
Cantonese and Mandarin with English subtitles
Where Infernal Affairs II expands on the triad underworld, its sequel focuses on the police and Andy Lau's Ming with the saga's most cerebral structure yet.
Infernal Affairs III consists of alternating time schemes, one set in 2002 just before the incidents of the first film, the other set in 2003 just afterward, in effect allowing the parallels and doublings of the first two films to unfold at dual levels of time. Lau and Tony Leung reprise their roles alongside fellow Hong Kong superstar Leon Lai, who plays the icy superintendent Yeung Kam-Wing, suspected of being another mole for the triads. Meanwhile, years earlier, Yan (Leung) embarks on his first mission.
The final entry in Andrew Lau and Alan Mak's trilogy is both a wildly intense cinematic experience and an extremely satisfying conclusion to Hong Kong's most ambitious blockbuster franchise. New 4K restoration from the original camera negatives carried out by L'Immagine Ritrovata Asia. A Janus Films release.
Infernal Affairs III is presented in its original aspect ratio of 1.38:1. This new digital transfer was created in 4K resolution on an ARRISCAN film scanner from the original camera negatives. The original stereo soundtrack was remastered from the digital audio master files
---
Opens September 20
Medea
Pier Paolo Pasolini, 1969, Italy/France/West Germany, 35mm, 110m
Italian with English subtitles
Starring the legendary Maria Callas, Pier Paolo Pasolini's interpretation of Euripides's play shifts the tragedy away from Medea's betrayal by Jason and her bloody revenge to the loss of her mystical homeland of Colchis. Through poetic, desirous explorations of landscape and ritual, traditional North African music, and sparse dialogue, Pasolini shapes a biting Marxist allegory for Western nations' menacing influence on the Third World. Glorious to witness for Callas's performance and the superb costuming, Medea deserves repeated viewings on the big screen. Restored 35mm print from Cinecittà. Restoration by S.N.C. Presentation of the film in its original 35mm format made possible by Gucci.
Film at Lincoln Center: dedicated to supporting the art and elevating the craft of cinema and enriching film culture.
Film at Lincoln Center fulfills its mission through the programming of festivals, series, retrospectives, and new releases; the publication of Film Comment; and the presentation of podcasts, talks, special events, and artist initiatives. Since its founding in 1969, this nonprofit organization has brought the celebration of American and international film to the world-renowned Lincoln Center arts complex, making the discussion and appreciation of cinema accessible to a broad audience and ensuring that it remains an essential art form for years to come.
This project is supported in part by an award from the National Endowment for the Arts, the New York State Council on the Arts with the support of the Office of the Governor and the New York State Legislature. For more information, visit www.filmlinc.org and follow @filmlinc on Twitter and Instagram.