SWEETWATER is an exquisitely made powerhouse with astonishing verisimilitude about truth, reality and the realpolitik of treatment back in the day of African American basketball players by the BASKETBALL POWERS, reflecting, of course, the mistreatment of African Americans by the AMERICAN POWERS THAT BE.
That apartheid type system existed in a heinous, racially polarized God-Bless-America matrix, which grinds on still vituperatively to this day in all spheres of American society. Truthfully, though, in some ways that Apartheid Beast has been tempered though nowhere near enough for this reviewer.
I can't determine if the filmmakers purposefully set out to accomplish that as specifically as I described though it is obvious when they set forth to do a film about Sweetwater Clifton they did so stylishly with impeccable class. The prowess of their sweeping, virtuoso filmmaking resulted in a 360-panoramic paradigm of life in the United States as well as U.S. sports – accomplishing that like a tornado sweeping up allegations, facts, realities, beliefs and histories in its vortex – no matter what.
SWEETWATER doesn't blink, doesn't shy away, mostly certainly doesn't shrug as it mesmerizes and resonates and, again, is sweeping in scope in its way of telling the bitter-sweet epic saga of Nat "Sweetwater" Clifton. The elements that make a movie a 5-star movie soar most certainly beyond imagination in this film: Casting – wisely selected. Plot and subplots – astutely rendered. Settings & themes & subthemes – marvelously brewed.
STEETWATER most certainly set off this reviewer's re-questioning, rethinking and reflecting on what he thought he knew about Abe Saperstein's Harlem Globetrotters and his superstar of superstars, Sweetwater, who was best buddies with my dad when they both played for Du Sable High School on Chicago's south side and barnstormed well after graduation for virtually petty cash salaries until they went their separate ways.
Director-Writer Martin Guigui as he expressed and was quoted as saying in the press notes provided reviewers by the filmmaking apparati about the making of SWEETWATER – The Who, What, Where, Why and How – is absolutely genuine but it will take a while for this reviewer to digest. SWEETWATER the film Is so majestic and sweeping in scope that it most certainly will be considered by many that it is cinematically transcendent.
Yet, this reviewer, who grew up on the south side of Chicago playing basketball on asphalt-paved courtyards and in grade school and high school competitions when Sweet was trailblazing with the Globetrotters: I and others – countless – weren't turned on by the Trotters' clowning routines. Neither was my dad who was best buddies with Sweet, as I wrote earlier.
That kind of entertainment clowning in circuses and sideshows was okay. Never saw anything like that in the NBA, ABA, NCAA, ET.AL.
SWEETWATER
A Succinct Who, What, Where, When And Why
Drawing on Excerpts from Press Notes – Edited for Style, Context and Clarification
Cast
Everett Osborne plays Nat "Sweetwater" Clifton. Born and raised in Los Angeles, CA where he began acting at the age of 4. Graduated college with a degree in psychology from the University of Texas-Rio Grande Valley, where he served as President for all student-athletes. After graduating, he landed the starring role as "Dante Grand" in Nike's Want it All short film, directed by F. Gary Gray (Straight Outta Compton).
Richard Dreyfuss plays Maurice Podolof, President of the Basketball Association of America between 1946–1949 and the National Basketball Association in 1949–1963.
Kevin Pollak plays Coach Abe Saperstein, founder, owner and earliest coach of the Harlem Globetrotters. Saperstein was a leading figure in black basketball and baseball from the 1920s through the 1950s, primarily before those sports were racially integrated.
Jeremy Piven plays Boston Celtics Center Joe Lapchick who also coached the Knicks.
Cary Elwes plays Ned Irish, Founder and Former President of the New York Knickerbockers.
Complete Cast & Crew – Click here.
Writer- Director Martin Guigui is an award-winning filmmaker, music director, producer and composer. Has been involved in 130+ productions and produced over 50 music albums.
---
Martin Guigui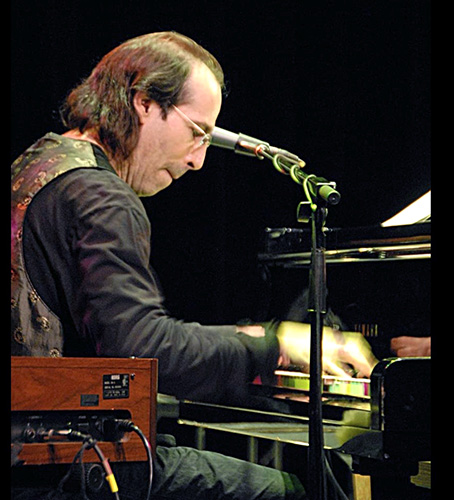 "I have always been a hoops freak," Guigui is quoted as saying, establishing his basketball credentials. Says Guigui, "… played the game since high school and is a longtime player for the NBA Entertainment League in Los Angeles."
Guigi says the realization of the film combined [his] love of hoops, a heart full of passion and a serendipitous surprise. He is described as a multi-hyphenate creative talent who loves the collaborative process and is fueled by a passion for artistry and ideas; a filmmaker and Grammy-nominated music producer, composer, and musician who was born in Buenos Aires; son of esteemed conductor and musician son of esteemed conductor and musician Efrain Guigi.
"I saw the Globetrotters at Madison Square Garden as a kid. My dad took me on my sixth birthday to watch the Knicks play. I've always been a fan of creativity and imagination, and I saw the art in basketball manifested by the way players were moving fearlessly, creating the game like it was a ballet."
"When I played one-on-one games in parks and in the streets of New York, it was a style of game that was different from the game I played in high school. I was playing a kind of game that my basketball coach in school didn't want me to play."
"So I got a sense, then, of what guys in Sweetwater's time, before he joined the Knicks, had to do as they subjugated creativity to work within the system," says Guigui. "The game needed to evolve, and in some ways, that was my impetus to tell the story: I identified with the concept of change and being open to change, which is so relevant now in what we're going through as a culture and society."
Flash-forward to the 1990s, and Guigui, who had produced and directed numerous TV music specials while working in the music industry, was heading towards making his narrative feature directorial debut. But while traveling for music gigs, Guigui arrived in what he calls a fortuitous place.
"In spring 1994, I was in Burlington to musically direct a production, and the Knicks were playing the Pacers in the playoffs of the Eastern Conference finals, and it struck me that everybody was playing a creative game," says Guigui.
"Miller, Ewing, Starks — every time they came down the court, it was one-on-one, and not about the fundamentals of basketball. And I thought, Where did that start? Because originally, basketball as it was created by James Naismith was a very 'predetermined' game, almost like chess."
"A year later, I was on tour with a blues band and making our way through New England, and we stopped in Springfield, Massachusetts," Guigui continues. "And a sign said, 'Home of the Basketball Hall of Fame.' I said to the tour manager, 'You guys know what I'm about — I'm skipping the sound check and going
to the hall of fame!'
"After five minutes at the museum, I saw how all the banners and photos were of African-American players, because basketball was and is such a huge part of black culture within the syntax of our culture as a whole. It's like jazz and, especially, it's like the blues, which permeates every genre of music."
"So I went to a woman at the information desk and asked, 'Who changed the game — who was the guy who started doing something completely different?'
I knew there was a Globetrotters element in there, but I wanted to know if there was a Jackie Robinson of basketball," says Guigui. "She introduced me to a museum director who said, 'It's a complicated story.' He opened an encyclopedia and showed me a line that had an asterisk on it, which said that Earl Lloyd was first to play, Chuck Cooper was the first player drafted, and Nat
'Sweetwater' Clifton was one of the first to sign a contract — amazingly, all in the 1950 season."
From there, Guigui embarked on a research expedition, meeting with eminent sportswriter and journalist Pete Hamill, legendary announcer and former Boston Celtics Coach Red Auerbach, and the children of Nat Clifton and Abe Saperstein — Chetan Robinson and Eloise Saperstein. By April 1996, Guigui had a treatment for a film story. Across more than two decades, numerous green lights almost happened, with rights always reverting back to Guigui.
Yet, along the way he made crucial allies who shared the dream of making a film of Sweetwater Clifton. "Speaking to classic players including Walt Frazier, Nate Archibald, and Spencer Haywood was essential to understanding the stories — as was everyone in the 'special thanks' section of the film. Even Barack Obama, before the 2008 election, was a fan. NBA commissioner Adam Silver championed the film," says Guigui.
"In 2009 we entered into an agreement with the NBA's licensing and marketing areas, and the NBA put me in contact with the extraordinary Zelda Spoelstra, who died in 2020. She was an NBA historian who gave me so much information. Through this research and these meetings, I saw there was a story there."
"Martin is the ultimate artist," says Osborne. "He has a true heart for humanity, connectivity, and collaboration. He'd been working on this film for 28 years, so he made sure everything was authentic. One thing we talked about from day one was truth; we wanted this story to be about telling the truth. For me as an actor, the number one thing is to always tell the truth, and Martin has that as his artistic guide as well."
The story of Nat "Sweetwater" Clifton is the story of a man who found himself in a high post position at a crucial time in sports history — with a talent that would reverberate in ways he could only imagine. To find onscreen collaborators who could embody the many facets of SWEETWATER, Guigui knew each major role needed to be perfectly cast — beginning with the title role.
It was one that many Hollywood stars, NBA players, celebrities, and up-and-comers were aiming for. But the search ended when Guigui and his producers found the perfect actor: Everett Osborne, a talented Los Angeles native who had appeared in commercials and major TV guest spots, and, crucially, was an all-around athlete and a Division 1 college basketball player who played three seasons of pro ball in Australia.
"It was a month before filming, and we had considered so many people — we had 900 submissions over a six-month period. When current NBA players were interested, I thought, 'Well, how are they going to get out of their season to do this?'" says Guigui with a laugh. "There were good candidates that I loved, and a plethora of newcomers who were great."
Then one of our producers, Darren Moorman from Reserve Entertainment, asked, 'Did you see this actor Everett Osborne play ball?' Everett sent a video, and he was amazing — he was even wearing what looked like a 1950s basketball uniform, and the way he shot the ball, you could see he'd done research on Sweetwater.
We requested a self-taped reading, and Everett made it into our top 10 choices. Then he came for a callback, and his emotional delivery was unchallengeable."
"The minute I met Everett and we chatted, I knew that he had a kind of calling, which clicked with how there was something very spiritual in general about the making of this film," reveals Guigui. "We selected Everett because of his connection, spiritually, to this story, and his acting talent. And some of those shots he took on the court were, unbelievably, first takes — so many times, his athletic skills saved us from reshoots!"
Osborne worked to perfect his approach immediately to get all the details right, from assessing Clifton's interior life to understanding the post-war world he lived in. "From the moment I got the audition, I researched everything I could find, from videos of Sweetwater to reading all the articles I could locate," says Osborne. "Martin even talked about how Sweetwater moved on the court. I made sure I infused that into my performance, both as an actor and as an athlete."
The struggles Clifton went through throughout the 1930s and '40s, and how his experiences translated to his leadership on the court and with the Globetrotters, was vital as well. "You have to look at what he endured — this was a man who fought in a war, fighting for justice and freedom for all people," says Osborne. "You have to be aware of the circumstances that he was in. What was that like, enduring that?
"I researched all of that and absorbed what his world was like. Everett did so much homework, including working on Sweetwater's accent and body language," says Guigui. "Sweetwater was an understated man, except when he really believed it was time to express himself."
But Sweetwater always spoke from the heart — there was no filter, his family told us. And on the court, he was the same way. There was no second-guessing for him. I said to Everett at one point, 'Silence will speak volumes for this character.' And it did."
Says Osborne, "Sweetwater was very wise. The ultimate leader is someone who thinks about other people, and Sweetwater always thought about others. He was able to endure rejection, and endure bigotry, because he was aware of where he was and who was around him, but he was also aware of his value as a leader and what his role meant in life. He was able to maneuver through life and very difficult times that way."
The game, Osborne notes, was also changing as Sweetwater was brought into the NBA. "Basketball wasn't about money back then," adds Osborne. "Sweetwater and his Trotters teammates were playing for something beyond money — they were playing for personal value, for the opportunity to express themselves, to be free to show that they could compete and have fun at their level against anyone.
Gregg W. Morris can be reached at gregghc@comcast.net, profgreggwmorris@gmail.com