THE DEPARTURE aka ODEJSCIE Odejscie
Country: USA
Language: Japanese, with English captions
Release Date: 13 October 2017 (USA)
Director: Lana Wilson
Writers: David Teague, Lana Wilson
Opens this Friday, October 13 at the Metrograph Theater
[Pictures courtesy Matson Films]
THE DEPARTURE aka ODEJSCIE is Director Lana Wilson's sublime visual journal about an internationally known motorcycle-riding Rinzai Zen priest  who, so to speak, is a virtual one-man suicide prevention hotline in Japan.
That is, those whom he counsels can reach him, a committed husband and father of a young boy, anytime day and night – and they do by text messaging, cell phone, email and participating in retreats at his Buddhist temple. They describe the self-destruction they are doing or planning. He listens and responds. Ittetsu Nemoto, 44, has helped many to avoid killing themselves, yet, he is there, and has been there, to provide succor if they choose to die by their own hands. And he is no Jack Kevorkian engaging in assisted suicides.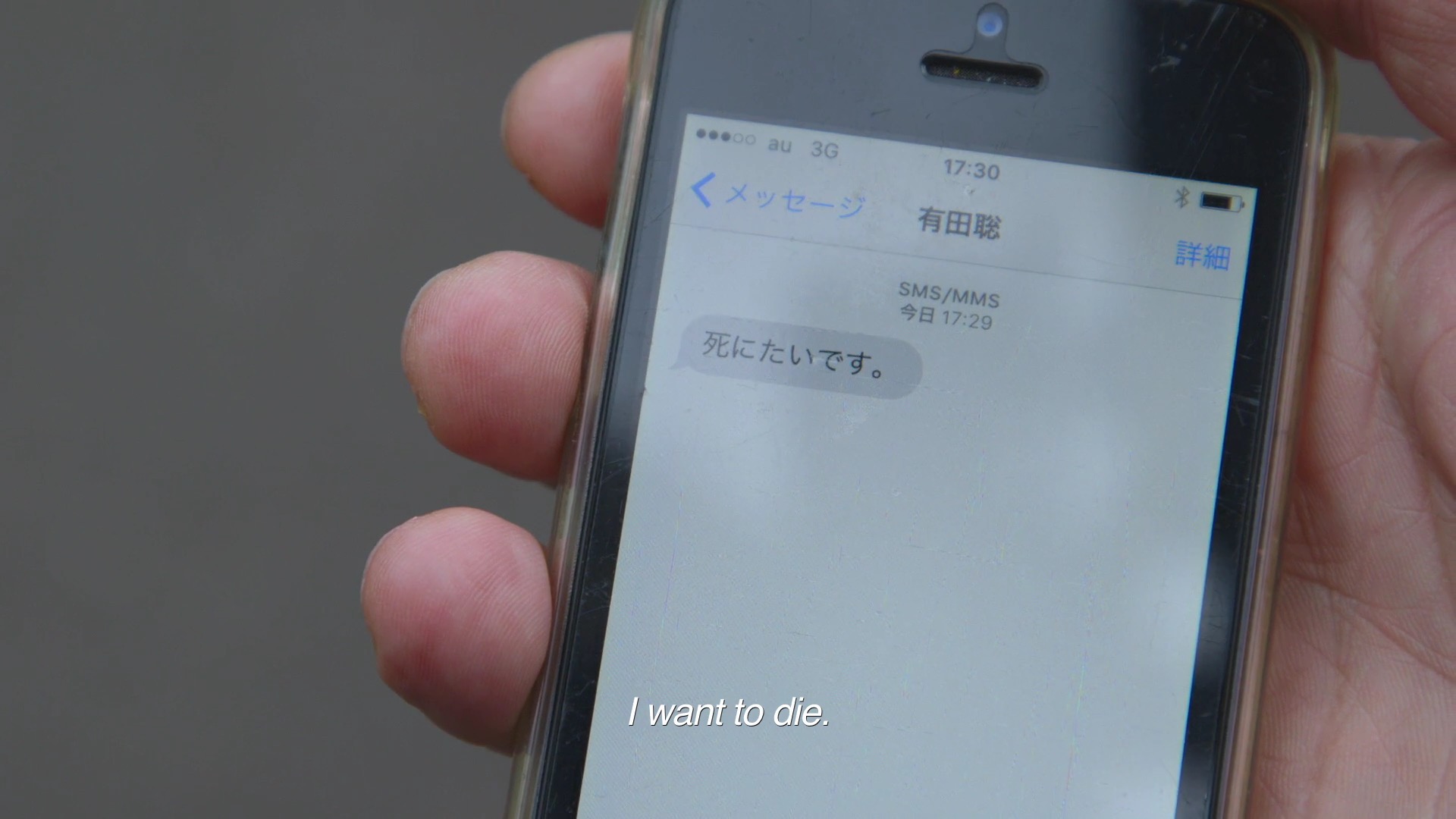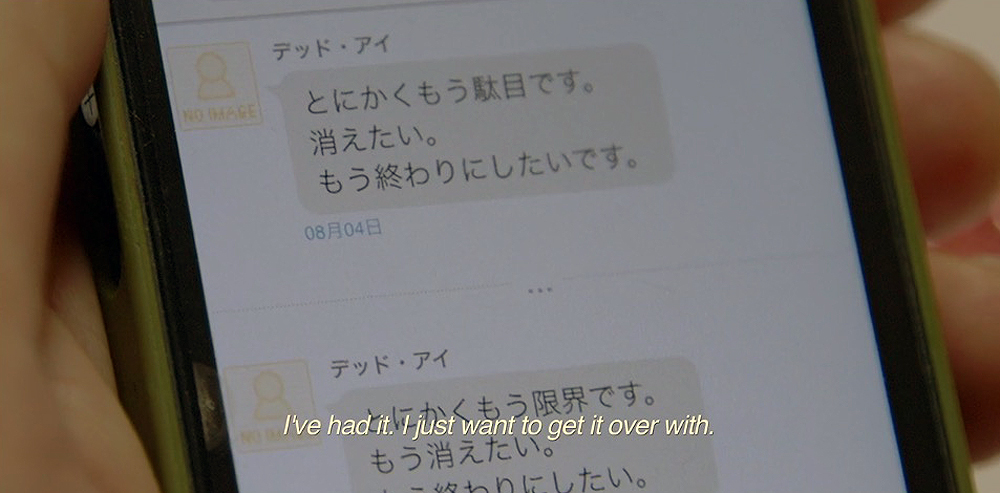 THE DEPARTURE's cinematography is so exquisite and poetical that it can overcome anticipated angst and anxiety that might make potential audiences hesitant or shy away from a movie that is unflinchingly about Nemoto's mission of dealing with the grim side of life. Wilson is there but her cameras are so unobtrusive it's as if she isn't there and the audience is the real fly on the wall.
"We are given life without choice, and have to struggle along the path to death," Ittetsu Nemoto says in one of the film's few narrated scenes. For that struggle "along the path to death," Ittetsu Nemoto created the departure. "The goal is for you to experience the departure," he tells new visitors at his Buddhist temple in Gifu Prefecture, Japan, explaining, "we are holding this retreat for you to find out what it means to die, how you will feel departing from this world."
At his retreats, visitors write a bucket list of nine essentials important to them. They write them in threes on slips of paper: Three things they consider important, three people close to them and three things they would like to try. They subsequently eliminate items until they're down to one which they also throw away. "Now, you've lost everything. This is death," he says at the final elimination.
Wilson shadowed Ittetsu Nemto through his daily routines. It becomes clear eventually that he is in the grips of self-destruction behavior just like the minions for whom he provides succor. His family suffers. He helps others but he can't help himself. There is a real punch, an epiphany, at the end of the movie as he meets with a new group of visitors and they're creating their bucket list. I gasped at that epiphany. There will be no audience spoiler here.
About Lana Wilson – Filmmaker:
– here
– and here
Gregg Morris can be reached at gmorris@hunter.cuny.edu