Pictures courtesy of Adam Irving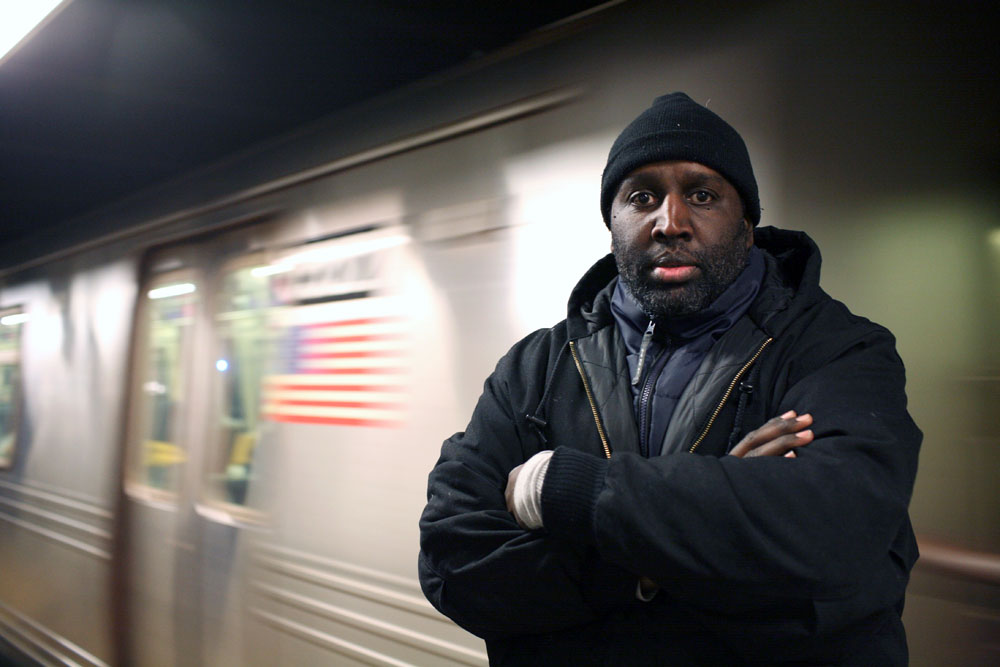 OFF THE RAILS: Showcasing the Power of Art Where Journalism Can't Go
New Yorkers who missed the opening of Director/Cinematographer Adam Irving's OFF THE RAILS that screened at the recent NYC DOCS festival and opened yesterday at New York's Metrograph Theater on the Lower East Side New, still have 27 opportunities, November 19-24, to see on a big screen one of the best cinematic documentaries in years.
Irving tells a bravura story of a New York City kid born with Asperger's Syndrome, Darius McCollum, black, whose valiant but flawed attempt to deal with the curse of a form of autism has caused him to spend more than half his adult life in prison for impersonating New York City transit bus drivers and subway engineers. Those in the grips of Asperger's Syndrome can engage in obsessive behavior beyond their control. Darius has been arrested many times for these minor crimes and violates his parole by stealing again after his release from incarceration. His recidivist behavior results in extra penalties that have added to his years in prison where he is now.
Great movies, Krubrick said in an interview after his 1968 2001: A SPACE ODYSSEY  was released and was marvelously baffling to this cinephile, should be seen more than once. I've revisited Error Morrow's 1998 THIN BLUE LINE  innumerable times and grab every chance to see THE CENTRAL PARK 5  by Ken Burns and Sarah Burns, again and again. OFF THE RAILS generates visceral sensations when this reviewer merely recalls a scene or a passage, beckoning him to see the film again. The count right now is twice by a Vimeo screener for reviewers and once on the big screen. One of the official trailer's for OFF THE RAILS had been seen more than one million times before the film open at NYC DOC.
Darius has commandeered MTA busses and subway trains as if he was a licensed operator – sometimes in uniform and carrying the characteristic tools of a subway engineer – and in that stealth mode convinced MTA employees and supervisors that he was a true blue member of their agency. His knowledge of transportation is remarkable. But it all got him into a world of trouble, nevertheless.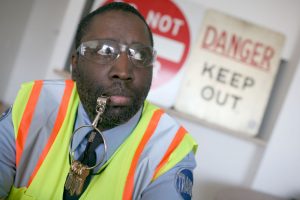 Those with Asperger's Syndrome can be just as smart or smarter than everyday people without the mental illness. They tend to have an obsessive focus and perform the same behaviors again and again, according to the medical website, WebMD. In 2013, the newest edition of the mental health industry bible for mental illness, The Diagnostic and Statistical Manual of Mental Disorders known as the DSM-5, identified Asperger's syndrome as part of a broader category called autism spectrum disorder, a "high-functioning" type of ASD. This means the symptoms are less severe than other kinds of autism spectrum disorders.
With his arrests as a youth and teenager, Darius was portrayed notoriously over the years in news stories as a kook or just weird. Good journalism is centered on the pursuit of truth, sometimes known as journalistic truth, through the best facts available but never capturing the total reality but providing a good composite. The news stories about Darius were essentially accurate about the WHO, WHAT, WHEN and WHERE. Reporters used those facts to spin or sensationalize their particular stories about this weird black kid who just couldn't stop stealing trains and buses for joyrides.
But the WHY of the Five Ws and the H was completely ignored. Irving's bravura story telling takes the pursuit of truth to a level that no respectable news organization, including the New York Times, which first reported his Asperger's Syndrome curse, can go or could have gone when Darius' arrests lead the 6 o'clock evening news. This isn't a journalistic effort by someone who wanted to make a preachy advocacy movie to make audiences feel sorry for Darius, who is trapped in a hell that the film director makes possible for an audience to see and understand. Irving's film showcases the power of art where journalism can't go.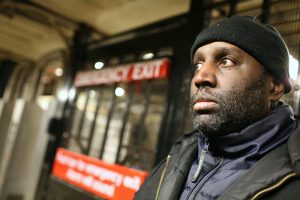 Neverless it has journalistic features, such as interviews. Irving's interviews of people are as meticulous and as meticulously portrayed as the never ending stream of sumptuous scenes and sequences that beckon to be seen again. Ninety-eight percent of the cinematography he did.
"Unforgiving authorities have damned him (Darius) to the revolving door of the criminal justice system," according to a publicity blurb. But Irving, with his masterpiece provides an incredible clarification. Even if the "authorities" wanted to help they couldn't. Why? Ya' gotta see this movie.
There is, however, one splenetic judge in a courtroom scene I wanted to boo. Audiences who see this film will be primed to see it again and again.
Gregg Morris can be reached at gmorris@hunter.cuny.edu