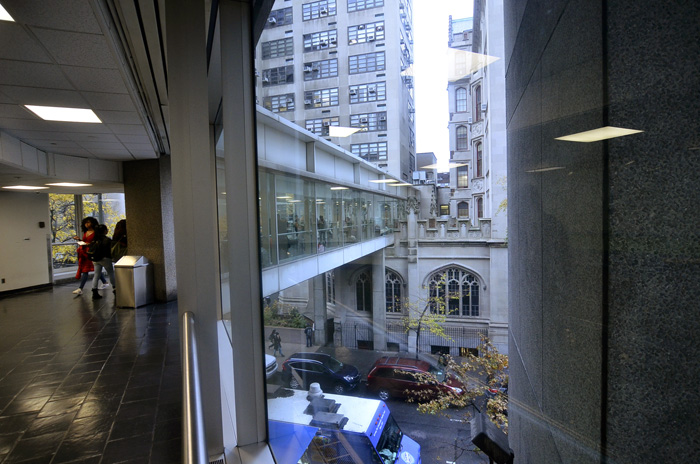 By Contributing Writer Avid Maldonado, November 16, 2016
NBC, CNN, and the New York Times are just a few of the preferred news media outlets of students interviewed by this writer for this article about how they stay informed about what is going on in this vast world. They say they can access news via their smart phones, televisions and physical newspapers.
"News is anything that informs a person of something that they were previously unaware of," Dejanira Budansingh said. "It can range from what's going on in the presidential election to Beyoncé releasing a secret album. As long as it something refreshing and new to the intake, it's news."
Budansingh reads the NYT online for informative news and the TMZ application for entertainment news. She finds local, world, political, and celebrity news of the utmost importance to her. She and her peers watch local and celebrity news.
Budansingh is 21 with a double major in media and English literature with a minor in sociology, lives in Bedford-Stuyvesant, Brooklyn. Although the interview was not face-to-face, Budansingh said she was wearing an orange blouse, blue jeans, and tan sandal. She has brown eyes and black hair.
Along with informative news there is also entertainment news which many people are fond of. "I usually read celeb gossip on social media," Kashima Grant said. "I like celeb news mainly because I find some of the stories hilarious."
Grant said she easily checks on social media and her news applications for CNN, FOX, and NBC. "It's easy to check these news sources," she said. "I can get the news in a concise way while I'm on the train on my way home or going to work."
Grant is 27 with a major in media studies with a concentration in analysis and criticism. She lives in Bedford-Jamaica, Queens. This interview took place through email and she wrote that she was wearing a white shirt, black khakis, black dress shoes, a silver watch, and she has dark hair.
Andrew Henry, 21, living in Bedford-Stuyvesant, Brooklyn, also partakes in celebrity news. "Entertainment news is important to me because I would love to have a career in reporting entertainment news so it behooves me to actually be knowledgeable in what I want to eventually be a part of," he said.
Henry does not usually go to a specific method for consuming news. "If it's worth knowing then I'll hear about it," he said. He believes that while on Twitter or Instagram, he will eventually hear about it through an individual whom he follows. Occasionally, he will watch ABC News.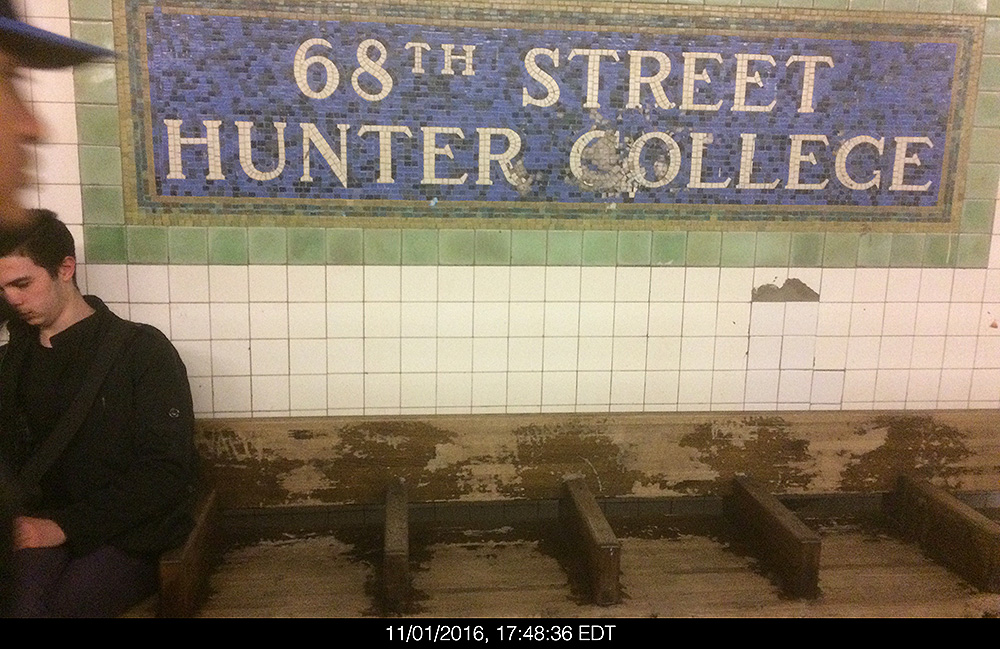 Henry who majors in general media studies, delivered his responses to this writer through email. He wrote that he was wearing a black shirt, shorts, black and white hat, black sneakers, and a wristwatch
Lesia Forde, 23, living in Queens, with a major in general media studies, was interviewed via email and she wrote that she was wearing a mustard shirt, blue jeans, gold rings, brown watch, and sandals gets. Forde gets her news from the news application on her iPhone. Forde views the NYT and Yahoo headlines to stay up-to-date. She is also fond of using Instagram, Facebook, and Twitter to get her news, she said.
Julia Suarez, 19, interviewed via email, said she has not declared a major. What she did declare is her interests in various news topics. "I usually gravitate towards news on the election, celebrity gossip, fashion, award shows such as the Grammy's, Golden Globes, sports news, and other miscellaneous news like whatever is trending that day," Suarez said.
She said she was wearing a Halsey T-shirt, denim shorts, black sandals, a blue choker, and she has short dark hair, resides in Queens. She has not declared a major.
Suarez said she believed that much of the news does not warrant the attention it generates. While she does consume celebrity gossip, she does not believe a lot is important enough to make headlines. "I also think that news involving women's rights and LGTBQ rights are important and should make headlines," she said. "The more we see them making headlines in our news sources, the more we talk about them and become aware of what's happening in the world."
Avid Maldonado can be reached at AvidMal@gmail.com