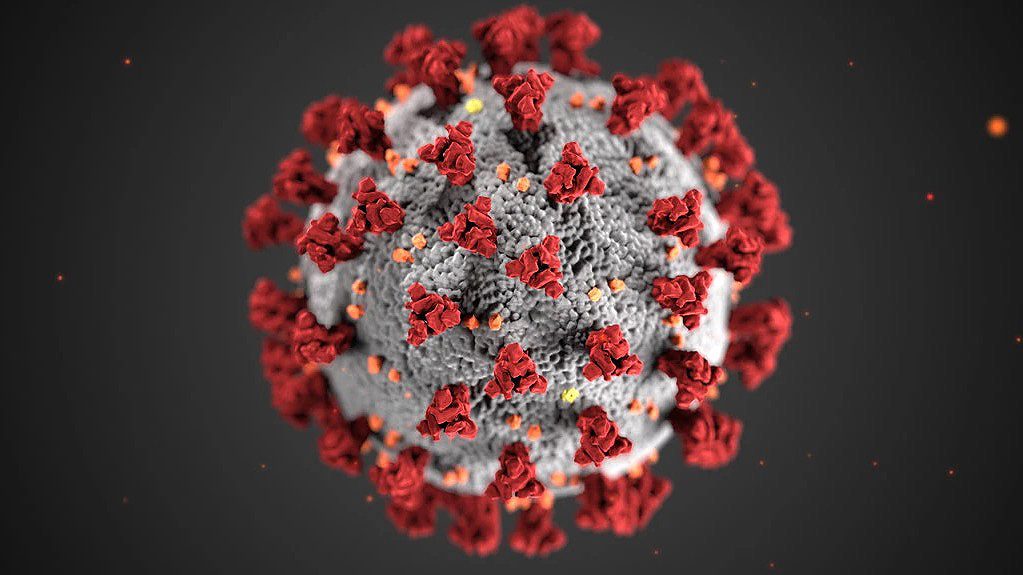 Second in a series of articles about Hunter students dealing with moments in history unlike any other at this campus
Sitting in a corner in my parent's basement, headphones to block out the sounds of footsteps stomping above me, staring at a collage of names with occasional faces mixed in. Constantly clicking to mute and un-mute myself to speak.
Below, both figuratively and literally, is what my "classroom" is like during the COVID-19 pandemic. And I detest it.
Gone are the days of classroom conversations and sitting next to a classmate. Discussions and impromptu debates are replicas of the past. Now, most conversations are held on a Zoom chat, questions typed out on a message boards that often times get overlooked. A virtual hand can be raised, but that too can be easily missed. On occasion, there is a hand being waved in someone's video as a final, desperate, attempt to get a professor's attention.
Unreliable WIFI is almost guaranteed at some point to take control of the lecture. There can be a pause slightly and then a rush forward to catch up on the running audio.
"It's like watching a bad lip-synced performance," said Michael Tamsuriyamit, a sophomore majoring in media studies whom I interviewed over the phone.
Online learning has stripped away the art of the dramatic lecture pause used to enunciate a point or to hint to students that what was just said was important and warranted notice.
The once pensive, quietude has been often been replaced by panic, sometimes followed a tedious awkwardness. "That awkward moment when the professor asks a question, and nobody says anything," said Tamsuriyamit. "I always feel so bad."
Tamsuriyamit, 20, who described himself as one who usually initiates a conversation in class, agreed with my description. But for this New York City native, the lack of presence is the real gut kicker. "I try to keep my camera on, but not being able to see my classmates face to face is really upsetting," said Tamsuriyamit. While he acknowledged that there are outstanding circumstances that can make turning a camera on difficult for people, he admitted to feeling disarmed by the inability to see his peers.
However, while Tamsuriyamit and I are facing what we regard our challenge caused by remote learning, others have said they don't feel so jaded by it. In fact, they thrive in the new COVID-safe structure of online learning. "I don't miss it at all," said Dasha Dlin, an English major interviewed on a video call. "Since everything is online, I don't have to spend time commuting to Hunter. It gives me more time to focus on work."
Dlin, 21, interns as a tutor and writer for Creators Network, which is owned by DUMBO Media Co. Her position, like her studies, relies on remote, with office and classes taking place in her Brooklyn apartment.
But that is not the case for others, like this writer who works outside the home and cannot so easily shift between work and education. When I am not starring at the frozen face of a professor or skimming the message board for important information, I work part-time at a local café, and as a babysitter in Stonington, Connecticut. My schedule must accommodate not only my school schedule, but that of the parents of the children whom I care for.
As demanding as my class schedule can be, managing 8-year-old and 6-year-old kids is just as, if not more, challenging. Due to the Connecticut school systems hybrid learning policy, kids are in school three days a week and online for the other two weekdays. Due to parents' busy work schedules as well as my own school schedule, the kids attend a camp program on their online leaning days. Then there are the after schools' activities that have no set schedule and change weekly.
For me, this means I must constantly communicate with parents for updates on ever changing pickup times, pickup locations, and figuring out where to go next.
Although Dlin admitted to thriving with remote learning, and Tamsuriyamit tries to maintain that glass half-full train of thought, I, and plenty of others I know, who are standing up to the challenges facing students, miss the simple days of the drafty classrooms.
Marlena Freitas can be reached at MARLENA.FREITAS77@myhunter.cuny.edu