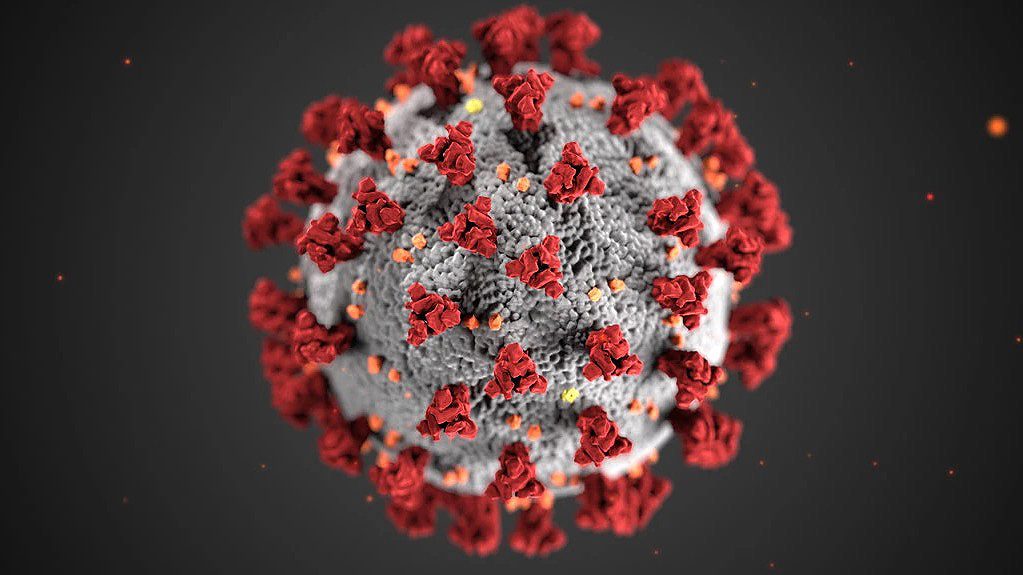 First in a series of articles about Hunter students dealing with a moments in history unlike any other at this campus
I'm grateful that my mother and I haven't been sick with the virus, that we haven't been financially affected, nor evicted from our apartment and that I am continuing with my studies.
I know that around 41,486 new cases of COVID-19 were reported in the United States on March 9, 2021 around the time I started working on this article.  Between January 20, 2020 and March 9, 2021 there have been over 28.8 million confirmed cases of COVID-19 with around 520,751 deaths in the United States as reported by the World Health Organization. Nevertheless, the COVID-19 Pandemic has been doing its best to wreak havoc on my nerves.
I and some friends went to a Sleep On It concert just before the Big Apple was shutting down public events and businesses. I panicked for weeks worrying that I might have contracted the virus. Thankfully, I did not experience symptoms, neither did any friends who attended the pop punk concert. I'm a pretty introverted leaning person so the beginning of quarantine was almost like a blissful vacation. A couple of weeks of staying at home to help flatten the curve? Sign me up! I caught up on TV shows, games, and movies in my back catalogue. I got to watch Breaking Bad for the first time, caught up with wrestling, and finally finished the Final Fantasy 7 Remake.
It was like a gift from God to have an excuse to sit around and do nothing.
I followed COVID-19 state of affairs via news sources like the New York Times and the BBC, and the pandemic, it was painfully clear, that this scourge was not leaving as soon as I had hoped. Eventually, weeks turned into months that then turned into a full year of quarantine. The only human interaction I had was with my mom and with my friends Xbox Live and Discord.
Once I was done with the games and shows, all I really had left was ja bunch of free time. I found a food page on a social media site that delivered edibles and indulged myself. For a while, it helped me pass the time faster, and it enhanced things I was doing, for example, the media I was consulting and consuming seemed more immersive and vivid. I felt like I also thought clearly. Like everything was normal, and we weren't in a pandemic.
I wouldn't have admitted it at the time, but I was becoming unhappy. This was during the summer and into the fall 2020 semester of classes. I felt a strong sense of sadness and what I call light depression. Some friends told me they were also in the same boat.
What's worse, is that I'd guess 65 percent of people in Pelham Bay where I live wear a mask. Most older folks hanging out near the fairly popular Pelham Delite Bake Shop on Crosby Avenue don't social distance or wear masks when they finish eating and are talking. And they are the ones most at risk. For this assignment to write about how COVID was effecting students' lives, I interviewed two about their experiences during quarantine, Nolan Rodriguez, 22, a media studies major living in the Bronx, and Jimmy Lopez, 22, also living the Bronx; he is a game design major. Rodriguez was interviewed over Zoom, and Lopez and talked about his experiences over email.
I chose to do what my editor described as a hybrid feature-ish Q&A. That's how he described it.
---
Interviews
­­­­
How's life in quarantine been for you?
Rodriguez: I think life is amazing for me right now. I understand the whole quarantine aspect of it, but I don't know, I guess I like being by myself more. I know that's probably not the answer a lot of people are expecting, I guess I'm more of an introvert. I have no problem with it, I'm good.
Lopez: Life during quarantine is a roller coaster that seems to never end. Luckily, I have video games and other things to help but it's wild how things changed so fast.
How've you passed the time during quarantine?
Rodriguez: I've been watching a lot of Hulu actually, and Netflix, I ended up watching Orange Is the New Black. Also been playing Xbox and working out more.
Lopez: Playing video games, being inebriated, playing games while being inebriated and classes.
Did you notice any changes to your mental or physical health?
Rodriguez: I guess, physically, I feel more powerful cause I have time to work out instead of being tired, like going and coming back from school at random times. And mentally, I feel the same.
Lopez: I gained a lot of weight from not going out, which means not walking anywhere and drinking. The drinking was part due to mental health as I was struggling with being afraid of even stepping outside. So, when your bored inside, why not drink? When summer came, outdoor dining gave a small sense of normalcy. Also, mentally what messed with me is being trapped inside as one of my favorite activities is to walk and visit places.
Were there any plans you made before the virus hit?
Rodriguez: Yeah, I wanted to see Jhene Aiko (An alternative R&B singer), but they shut me down and they canceled the tour. But still everything I wanted to do I did it even with the quarantine, like I wanted to go to Fright Fest (A six flags event during October) and I still went no problem, safely of course.
Lopez: I was supposed to graduate at Yankee stadium, but with covid, it won't happen now. I was also supposed to travel to Europe, Japan and many other countries.
How often do you leave the house?
Rodriguez: I can leave the house whenever to be honest. I also I live with relatives who are so nice they get everything for me. I prefer me going out instead of them, but if that's what they enjoy doing, they enjoy going outside. So, I'd rather if they enjoy it, that's 100% ok with me. I'll stay at home. I don't have obligations like a job to do anything.
Lopez: I can leave every day, but I usually don't have a purpose to.
How has it affected your neighborhood? For example, are there any businesses affected?
Rodriguez: I've seen it effect a whole bunch of local stores that I grew up with. They don't have as much attention as they did, and a bunch of them are doing crazy amount of sales. I'm assuming right now a lot of them are about to go under. I'm definitely seeing a change, it doesn't surprise me, but I understand because of the situation.
Lopez: There have been some business that have closed down and they are getting charged many fees by food delivery services. I'm worried this can speed up several stores and businesses closing down.
Are people in your area wearing masks?
Rodriguez: I'd say about 85 percent are wearing masks, the other 15 percent … they just don't really care in my area.
Lopez: People wear masks, but a lot don't care to wear masks … but use it as a chin strap. There also parents with mask and their kids without.
Do you keep up with the news on Covid-19?
Rodriguez: No not at all, if it's trending on twitter I'll see it but I don't really pay attention to it. I think the news is pretty negative and I prefer to keep my positive mindset as opposed to watching depressing things all day.
Lopez: I do keep with news, but there are a lot of questionable information on Covid.
Has Covid-19 had an effect on personal relationships?
Rodriguez: Not that I can think of. I guess me personally, there were a couple ladies that would have hanged out with me but because of covid the whole covid thing, so I guess yes, cause they're afraid of getting the disease, which I understand. So, meeting up with people yes, but nothing serious.
Lopez: Unfortunately, it did. It led to me breaking up with a girlfriend I had before Covid.
Have you experienced how the pandemic affected the peoples' lives you know?
Rodriguez: I've seen videos of people of who've had it. They looked pretty hurt and traumatized by it, but other than that no not really.
Lopez: Yes, I have. As thing changed so fast it can be hard for others to adapt as well as dealing with deaths.
Did you or anyone you know get diagnosed with Covid-19?
Rodriguez: My marine friend, but I mean I'm not surprised since he's on the other side of the world partying and drinking. It was inevitable, I'm not surprised.
Lopez: Yes, I have had family members in other states test positive. But that's just the reality of the situation. You can't control it.
Do you think the vaccines will help, or do you sense a second wave coming?
Rodriguez: I see a little bit of both, there was a video of a guy who was allergic to the vaccine and his tongue grew or his lip grew. If I was a doctor, I would ask them if they're allergic to this, this, and that and the fact that even happened to him is just weird to me. I think to those who've had the vaccine, I hope nothing but the best for them, but I don't know what it's going to be down the line. I with more people not wearing masks and it's getting cold; there probably will be another wave, I don't know.
Lopez: I think the vaccines are made for an older strain of Covid and Covid keep mutating so their effectiveness wouldn't be as high.
What would you do if the pandemic ended tomorrow?
Rodriguez: Oh man I'm throwing … nah, I don't want to saying throwing a party cause there's nothing but clowns who would do the same thing. First thing I'd do is just go outside and just chill in front of my building, I haven't done that in a while.
Lopez: Buy a flight to another country!
Any sentiments or comments you would like to add?
Rodriguez: If you have it or had it, you know someone who has had it, I hope that they feel better, and you prosper in life and everything turns out better.
Lopez: China has benefited from Covid and pay attention to how many things have made in China labels as the numbers are rising.
---
Being locked up by myself for most of the time, this writer was left with just his thoughts and contemplations about what he wanted to do. I always knew I wanted to do something creative and didn't find what I wanted to do until I took a 3D animation class during the same 2020 semester and it felt like things were starting to click. Now that the vaccines are being distributed, I hope this scourge is finally coming to an end.
Christopher Molina is a media studies major with a focus on emerging media, which, he says, conforms with his interests in art, 3d modeling, music, wrestling, gaming and computers. He lives in Pelham Bay, the Bronx. He can be reached at CHRISTOPHER.MOLINA85@myhunter.cuny.edu