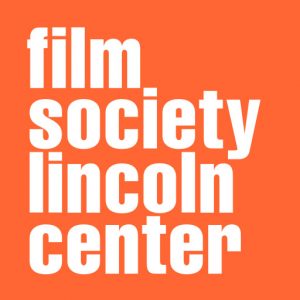 A season of summer programming including audience favorites and lively provocations, engaging free talks, and additional free or discounted summer events that speak to the diversity, breadth, and excitement of what we have to offer.
Highlights include a trio of series featuring special double features:
– 50th Mixtape, which presents two free films back-to-back every Thursday night, combining all-time and recent favorites of the Film at Lincoln Center programming staff;
– This Is Cinema Now: 21st Century Debuts, a survey of the most important new filmmakers of the millennium;
– Make My Day: American Movies in the Age of Reagan, spun off from the estimable critic J. Hoberman's new book, which shines a political light on such favorites as The Terminator, Robocop, Desperately Seeking Susan, and Back to the Future.
Each double bill in This Is Cinema Now and Make My Day will have special summer pricing — two screenings for the price of one.
The summer slate also features Film at Lincoln Center Free Talks; retrospectives and cinematheque series such as Another Country: Outsider Visions of America, exploring cinematic visions of America through the lens of foreign filmmakers, a survey of the groundbreaking Polish science-fiction director Piotr Szulkin, and a series highlighting the work of comedic actress Lily Tomlin and her longtime partner and writer Jane Wagner; and three outdoor screening programs: the return of Escape In New York: Outdoor Films on Governors Island, a Lincoln Center Out of Doors screening of the delightful Coco, and a screening of Funny Facepresented in conjunction with the Met Opera Summer HD Festival. Film at Lincoln Center also continues its eternally popular annual series, with new editions of Dance on Camera and Scary Movies. Summer first-run programming will be announced separately. 
Learn more about Film at Lincoln Center's free event ticket policy and event registration at filmlinc.org/freetix, and register for tickets to 50th Mixtape and Talks beginning June 15.