Dear Students, Faculty and Staff,
I wanted to send a brief greeting to the entire CUNY community as I start my first day as Chancellor.
What Could CUNY Students Expect from the New Chancellor? – By the WORD's Arber Rexha
I begin my tenure at that point in the academic year when things are coming to a close, when we're all working at a hectic pace to complete courses and projects and tie up the loose ends of a busy academic year and begin preparing for the next. I wish you success in all of them! I also start at the prelude to the most wonderful time across our great university: commencement and all the yearly events where we celebrate the achievements of our students. I look forward to celebrating many of these moments — where we reap the fruits of our transformational work — with many of you at your schools.
Although the summer brings a slower pace to our campuses, I look forward to conversations over the next few months that will provide a sense of the challenges that we face together and of our collective aspirations for the future. In this way, we will assemble a shared vision that builds upon our historic mission of excellence and access, our commitment to the creation and dissemination of knowledge, and our role as an indispensable anchor institution and engine for social mobility and success in New York.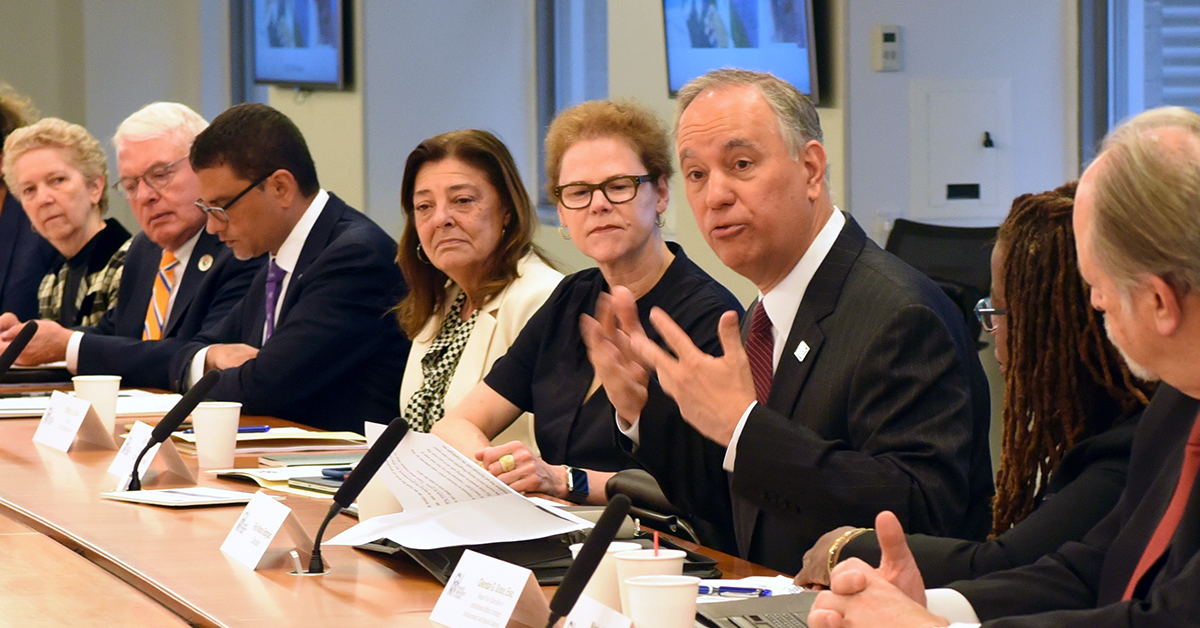 A Lowdown for CUNY Students About the Start of the Eighth CUNY Chancellorship, This One with a Man of Color – By the WORD's Malik Young
I came to Hunter College as a faculty member in 2000 driven, like so many of CUNY's faculty and staff, by CUNY's remarkable mission. I was also attracted by the hallmarks that make CUNY a unique educational institution: the intellectual vibrancy and proximity of colleagues and students from what are now 25 campuses; the privilege of working in the world's most dynamic city; the potential to connect scholarship and public policy to directly have an impact on the public good; and a profound commitment to diversity. I remain as energized and motivated today, as I was back in 2000, by the power and responsibility of our mission.
CUNY is an extraordinary university at every level. Our success is propelled by a unique kinship of students, faculty, staff and leadership who together carry on CUNY's legacy as the paradigm of a people's university. That is both a high aspiration and an incredible obligation.
I want to thank you for placing your confidence in me. I will spend each and every day working to justify that confidence and to meet the high expectations for this institution I love. I look forward to working with the Board of Trustees, and the entire University community, as we begin to move on into CUNY's next chapter together.
¡Saludos!
Felo
P.S. I am pleased to welcome five highly accomplished professionals to fill key roles in the University. You can read about them here.