Article by Olivier Dumont
The last traces of summer weather are diminishing, and with the school year kicking into third gear, six students interviewed for this story about their experiences and opinions in the early weeks of the semester said they were immersing themselves in their studies and campus life. Eighteen-year-old Melissa Hildalgo, a freshman from the Bronx, dressed in a thin grey cardigan and wearing light blue jeans, expressed enthusiasm when she was interviewed. "I'm very excited to meet new people. I'm very open to finding new friends, so anyone out there who wants a friend, I'm Melissa and I'm in desperate need of friends," she said, giggling at her response near the library entrance on the third floor of the sky bridge.
Michael Tomaszewski, a scruffy, bearded 20 year old from Queens with short, thick brown hair and dressed in a black collared shirt, said he felt comfortable as a new student on campus. "I'm new, so I try to talk to people and people are pretty receptive," he said, sitting on the side of the third-floor sky bridge near the escalators in the West Building. Tomaszewski, a transfer student from Dutchess Community College based in Poughkeepsie New York, did say he was perplexed about one specific observation. "The major thing that I noticed about the school is there's nowhere to sit," the film major said. "I've never walked into a school and seen so many people sitting on the floor, so that's odd."
Hildalgo and Tomaszewski were interviewed during the transition period that has the campus shifting from its summer recess  slumber to the bustling, active days of campus life that includes students waiting in long lines in the bookstores and third-floor cafeteria, adding and dropping classes and getting a feel for new classes and professors. Several of the students interviewed for this magazine article – one of several about the early weeks of campus activity being published in the coming days– said they were content and happy with their class schedules and none spoke about dropping  courses, even when it came down to math.
"I'm not that big of a fan of math classes, but I know I have to take it and its about personal finance so that's a really useful thing," said 19-year-old Kristy Hoessel of Brooklyn, a film major wearing a jean jacket and red leggings, sitting on the third-floor sky bridge near Hunter's North Building. She's taking six courses and didn't seem fazed at all by her workload.
"I don't have any classes I want to drop. I want to take more classes actually," she said. Sitting on the side of the third-floor sky bridge connecting the West and the East buildings of the campus, biochemistry major Mario España, 20, of Queens, said his schedule was "pretty horrible." España, wearing glasses and dressed in a PSG soccer jersey and dark blue jeans, also said, "I have a lot of night classes and, specifically, with days like today, I start at 8 a.m. but I get out at 9:15 p.m., so I never look forward to Thursdays.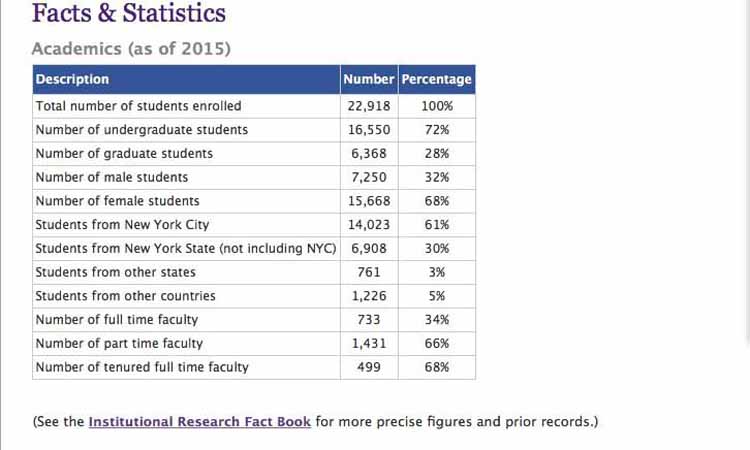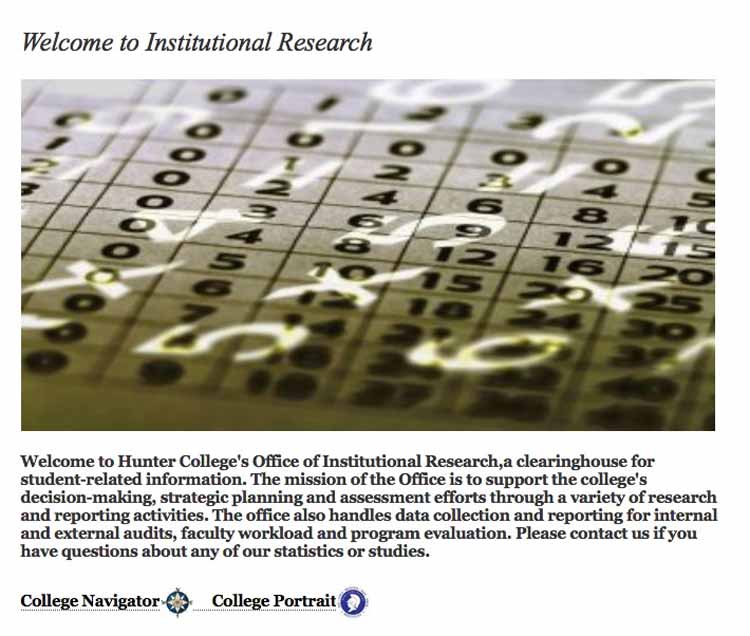 Keven Estevez, an English major with curly, short, brown hair and wearing cuffed up pants and sitting in front of the descending escalators on the fourth floor of the West Building, said he was anticipating graduation. "It's a little stressful because you don't really know how things will go after you graduate," said the 22 year old from Queens. "So, I kind of want to finish just so that I have one accomplishment done and then I can just move on from there. But yea, I'm kind of excited to finish."
First-year music major Gabriela Rodriguez-Cruz said graduation was not on her mind. Even though she is a recent arrival, she said she noticed a few things that she believed Hunter could improve. "Other than Wi-Fi, the food is really expensive and in my high school, we had gender neutral bathrooms," said the 18-year-old Bronx native with a major in music composition, who attended Fiorello H. LaGuardia High School located at 100 Amsterdam Avenue, Manhattan. "Of course, to those who really don't see the need for it, you may question it but a lot of people found comfort in that when I went to high school, so I think it's really considerate and I don't think it's a bad thing to invest in."
This reporter, a senior and veteran campus observer, knows one area of the school that needs improvement. As colder days start showing up towards the end of October, students should brace themselves for the sauna-like atmosphere that will flood the campus buildings, a challenge Hunter could tackle simply by lowering its thermostats but probably won't based on what happened in previous semesters. Students will just have to adapt. Period.
Olivier Dumont can be reached at olivier.dumont03@myhunter.cuny.edu