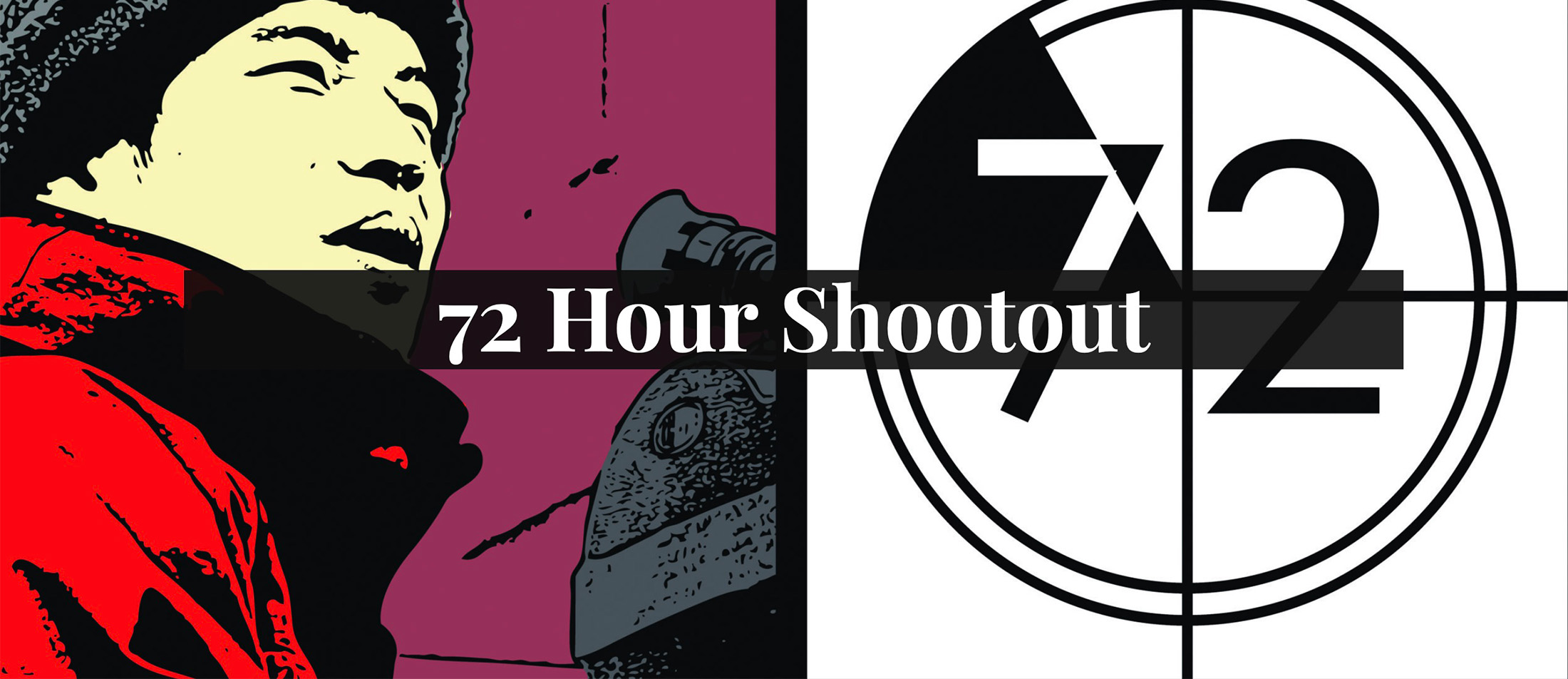 The Film Lab is gearing up for the 2023 72 Hour Shootout filmmaking competition which is designed to promote gender and ethnic diversity in media and empower emerging female filmmakers and filmmakers of color.
This is the only competition like it in the country and the 72 Hour Shootout itself is a TM of the Film Lab. This year, the competition opens on June 8 at 8 p.m. EST with the announcement of the theme and the filmmakers have 72 hours within which to make their films.  The top 10 will enjoy a world premiere in late July or early August at the Asian American International Film Festival in NYC.
This year's Shootout will address racial trauma – the collective trauma caused by repeated microaggressions, unconscious bias and other forms of racism trauma caused by racism.
The filmmakers will be challenged to motivate broad audiences to positive, constructive social change and awareness and to make mainstream audiences aware of this trauma without causing further trauma, e.g., by the sharing of graphic images of upsetting racist acts and/or violence.
The idea is for the films to show the scope of the problem and suggest solutions without desensitizing or causing further emotional harm.
Shootout teams compete for film festival and television exhibition, network television screen tests, mentorship from top executives at major networks, cash, and other prizes. The top 10 films have the chance to screen their films at the prestigious Asian American International Film Festival, the only festival of its kind on the East Coast.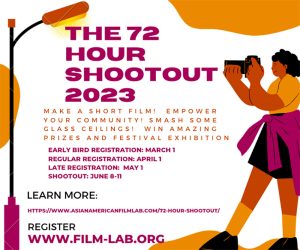 The Shootout creates opportunities for filmmakers of color and women, particularly Asian Americans, to demonstrate their talent, gain exposure in the entertainment industry and create positive significant impact on the visibility of underrepresented stories and characters in film and television. One of the Shootout requirements is that at least one key production member (e.g., director, producer or writer) and a principal actor from each team must be of Asian descent.
The competition is also a perfect way for filmmakers, actors, writers, directors, editors, and "newbies" to learn, test their abilities and teamwork without any significant financial or time commitment.
Judges include Marci Phillips (VP, ABC Primetime Casting), Sundance's Jandiz Estrada Cardoso, Antony Wong (Program Coordinator, Asian American / Asian Research Institute of The City University of New York), Daniel Sakaya (CrossingsTV), and more. Asian CineVision, New York Women in Film and Television ("NYWIFT"), The Cre8sian Project, ScriptHop, Erin Quill, Jersey Kool, and Face Off Unlimited are among the sponsors of this year's competition.
WORD Editor/Writer Gregg W. Morris can be reached at gregghc@comcast.net, profgreggwmorris@gmail.com