Viewer Discretion Advised because this horror film (giggle-giggle) is rated XXX* for tasteless and downright disgusting content, which is not atypical for a Gross Out Film.
Gross Out Films belong to a subgenre of comedy. GOF filmmakers regale audiences with the tasteless and the downright disgusting … and son on … and so forth. PIGLADY oozes with oodles and oodles there of. Gratuitous nudity, unrealistic ferocity towards property and dosages of Schadenfreude make up the stew of a GOF.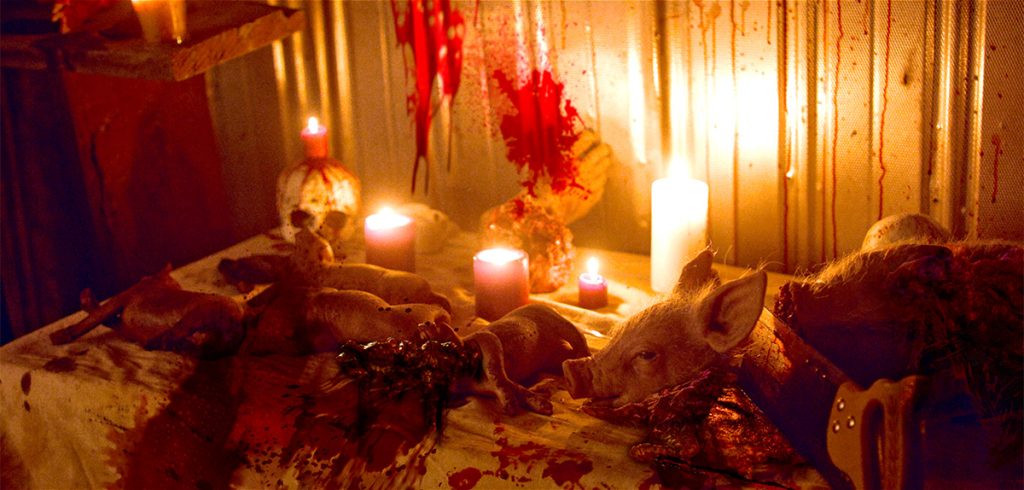 PIGLADY has more than its share, though it skimps out on gratuitous nudity albeit there are a few scenes of women's tits.
The premise of the film, according to the filmmakers, is that it's based, somewhat, on a true crime story.  There are true crime accounts of pigs fed human flesh. It happens. Robert William "Willy" Pickton, AKA the Pig Farmer Killer, is a Canadian serial killer, serial rapist, former pig farmer and possible cannibal suspected of being one of the most prolific serial killers in Canadian history.
PIGLADY opened August 22 on VOD. Nevertheless, WORD patrons who check out the trailer and find it whets their cinematic appetites should check out WWW.PIGLADYMOVIE.COM because it's a humdinger of an archive of visuals and photographs and other knickknacks. And if that turns you on, rent on! Or purchase to your delight.
*Rated XXX by the WORD not the Motion Picture Association
VOD Platforms
iTunes: Link Here
Amazon: Link Here
Amazon Home Video: DVD
Google Play: Link Here
Microsoft Xbox: Link Here
Vimeo: Link Here
VUDU: Link Here
YouTube: Link Here
What Is PIGLADY, Written and Directed by Adam Ray About  (Other Than Being a Gross Out Movie)?
A group of friends on a Xmas vacation somewhere in southern Oregon cross paths with a depraved woman who feeds her pet pigs the carcasses of people whom she's sliced and diced with a big ole knife. Sometimes the victims are dying but not dead. There are lots of gooey scenes of slurping, munching flesh eating pigs.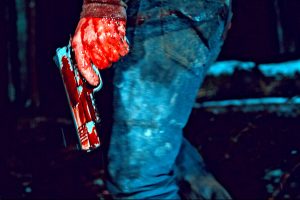 Stars Sandra Dee Tryon, Adam Ray Fair, Karri Davis, Liam Samuel Watkins, Alicia Karami, Lazarus Tate, Jeffery Hunter, and Shyvhan Storm. Written and directed by Adam Ray Fair and co-directed by Lyon Mitchell. Screenplay by Adam Ray Fair and Alex C Johnson, produced by Alex C Johnson.
PIGLADY, according to Preacher Brothers Production, is loosely inspired by the Susan Monica Murders. A lot of filming took place on property adjacent to where leftover human remains from the pig fetés were found.
Susan Monica is a former American sailor and convicted murdere of two men at her residence in rural Wimer, Oregon. The victims were hired handymen. Monica dismembered the victims before feeding parts of their body to her farm pigs.  In April 2015, after a six-day trial, Monica was sentenced to two consecutive 25-year sentences.
Gregg W. Morris can be reached at gregghc@comcast.net, profreggwmorris@gmail.com