Article By Senior Editor Megan Ley, November 21, 2016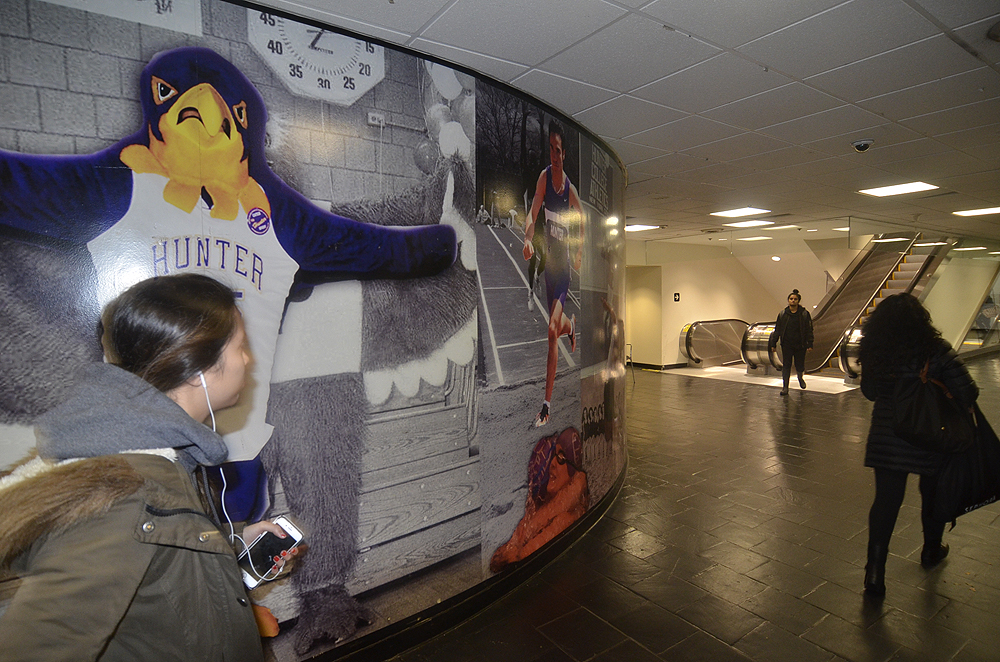 The crowd of Buffalo Bills fans at New Era Field erupted into a chant of "USA!" and boos as San Francisco 49ers' quarterback Colin Kaepernick took the field in Orchard Park, New York October 17 – and it wasn't because he was quarterbacking the opposing team.
It was Kaepernick's first start of the season since he sparked an outrage in late August, 2016 by kneeling during the playing of the national anthem at preseason games to express his concern about police brutality against blacks and other People of Color and promote the "Black Lives Matter,"  an international activist movement originating in the African-American community and campaigning against violence and systemic racism toward black people.
BLM regularly protests police killings of black people as well as other significant issues of racial profiling, police brutality and racial inequality in the United States criminal justice system.
Kaepernick continued to take a knee during regular season games, and subsequently so did the Broncos' Brandon Marshall, the Seahawks' Nate Boyer and Dolphins' Arian Foster, to name a few. While support for their actions have grown, so has a great deal of controversy and passionate dialogue not only within the NFL and America, but also within the Hunter community, though at Hunter it's more passionate dialogue than controversy.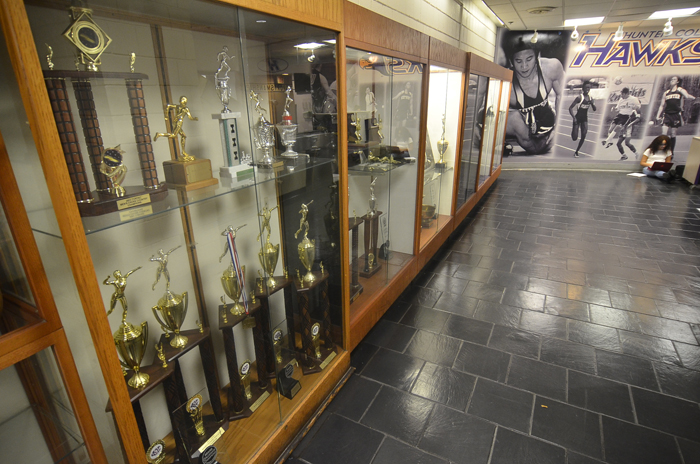 "Kneeling, sitting, linking arms, or whatever athletes choose to do, is not disrespectful and is most definitely a means of peaceful protest," said CUNY New York City College of Technology Professor Patricia Rudden, a prominent Hunter alumna and big supporter of the Hunter Hawks. "Right now, this is helping to raise the visibility of the issues involved with the Black Lives Matter movement. I think his gesture was sincere, heartfelt and effective. He is within his rights to do this, and he has raised the consciousness of many people by doing it."
The "Unofficial Godmother" of the Hawks women's basketball, Rudden said she expected the College to take the protest seriously and respect the opinions of the players who engage in actions of protest. Because such actions would be personal gestures, Rudden said she wouldn't expect Hunter to take any action against the students or penalize them in any way. She also said that the College should encourage student athletes to engage in these actions if they do so desire.
"I think a student athlete may give serious thought to emulating Colin Kaepernick and so many others, including many members of the WNBA," said the Hunter alumna in an interview via email. "Making some gesture of solidarity to highlight national problems is something student athletes should give serious thought to, and engage in if they think it will bring attention to these problems."
While Rudden supports the actions of Kaepernick and any student athlete who should decide to emulate him, former members of the Hawks' wrestling team criticized the protest. Several other members of the Hunter Hawks athletic community contacted for comments and their opinions did not respond to this writer's requests for interviews. Said Jaydon Riche, who competed on the 2015-16 Hunter wrestling team, "I get frustrated when players kneel because they are disrespecting the soldiers who risk their lives so that we are free at home, They can at least show respect to soldiers by standing and honoring the national anthem. It's not the soldiers' fault that we have the black lives matter issue."
Rice said in his interview that "all lives matter" and not just "black, white, yellow, or brown." He also said that he did not believe race was an issue but rather the issue of how people were raised and into what type of culture. According to Rice, in a phone interview, America is built on diversity and opportunity and that he believed that people need to stop preaching that only black lives matter because it further separates blacks from whites. Citing the comments of a famous black American actor as support for his views, Rice said, "Morgan Freeman said it best that in order to minimize racism, you must stop talking about it. Raise your children right regardless of skin color and stop teaching about hate."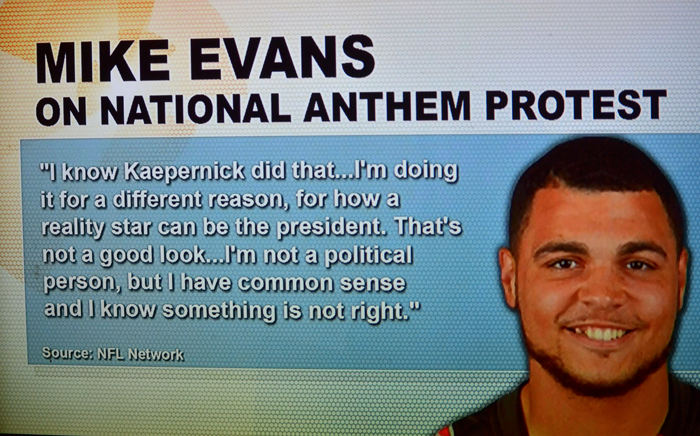 Life, liberty and the pursuit of happiness, one of America's most famous anthems, is a phrase from the U.S. Declaration of Independence, addressing the "unalienable rights" allotted to all humans. Governments are suppose to protect those rights. Civil libertarians will remind people that protest is also a tradition that makes America great. Many historians, journalists and scholars, however, would disagree that American racism is not at the core of this issue. Yet, former Hawk athletes insist that the news media fuel the controversy that would fade if actions like Kaepernick's weren't reported.
"This is a very bad reoccurring phase the media has, and once we the people are able to get over something that has happened, leave it to the media to bring it back up again," said Andrew Traficante, a 2014-15 Hunter Hawks wrestler. According to Traficante, Kaepernick displays a lack of disrespect and indecency by kneeling during the national anthem and made a complete fool of himself on national television. As someone who said he shows his respect for this country by standing every time the anthem is played, Traficante said he would not agree with any of his teammates or opponents who take a knee. He said he considered them to be fools.
"Everyone should stand for the national anthem because it's the least you can do," he said in an interview conducted via phone. "You don't have to place your hand over your heart but at least show some decency and stand for it. America gives us athletes the privilege to compete at the highest intensity sports levels, so we should thank America for that."
Malik Mourt, a psychology major interviewed in the third-floor student cafe, said, "If it were me, I wouldn't protest the national anthem. As someone who watches football every Sunday with their family, it is interesting to see the impact it has made." Mourt regards the national anthem as a covenant for anyone who lives in the country, especially well paid pro football players whom he says should embrace the conformity of their teammates. "I think the national anthem is something everyone should abide by," said Mourt, who lives in Brooklyn, and wore a black hat, white T-shirt, black sneakers at the time of his interview.
"You're a football player who signed a contract. Do your job and get your money. If you don't see majority of your players protesting the anthem, why be the odd ball?" Dissent, often consider an American tradition, should not be tolerated in professional football, according to Mourt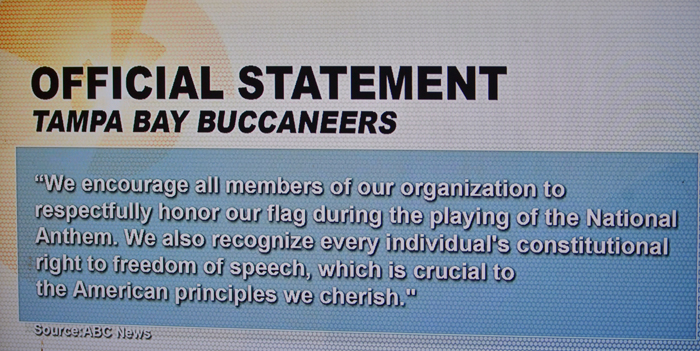 .
Ethan Rosa, a dance major interviewed on the eighth-floor terrace of the Hunter West Building, criticized Colin Kaepernick. "As a dance major, someone who engages in a sport, it's like me refusing to stretch my feet before a performance," said Rosa, who lives on West 14th Street in Manhattan. "It's something everyone knows you're supposed to do, so you just do it. I think that no one should be protesting the national anthem," said Rosa, who was wearing black sweats, white sneakers, a red shirt and a black and white jacket. "With the many years of football being played, the players always support the national anthem. 2016 shouldn't be any different."
Roba Alamari, 20, Secretary of the Muslim Student Association, said it was "really sad" that Kaepernack received "so much backlash" and that people were so upset that he was "using his platform to protest the unlawful deaths of innocent black lives." Alamari, wearing a blue and green chiffon maxi dress, black head scarf and laced up brown boots and who lives in Bensonhurst, Brooklyn, said that other professional sports players "have abused their spouses and are accused of sexual assault, but people are still buying their jerseys."
"He's using his platform to protest the unlawful deaths of innocent black lives," she said. "It's making headlines, it is making a difference. I think it is something he should be doing. You can't deny there are issues in America and we should be grateful for our freedom but we should question when anyone's freedom is in danger."
Senior Editor Megan Ley can be reached at Megan.Ley41@myhunter.cuny.edu