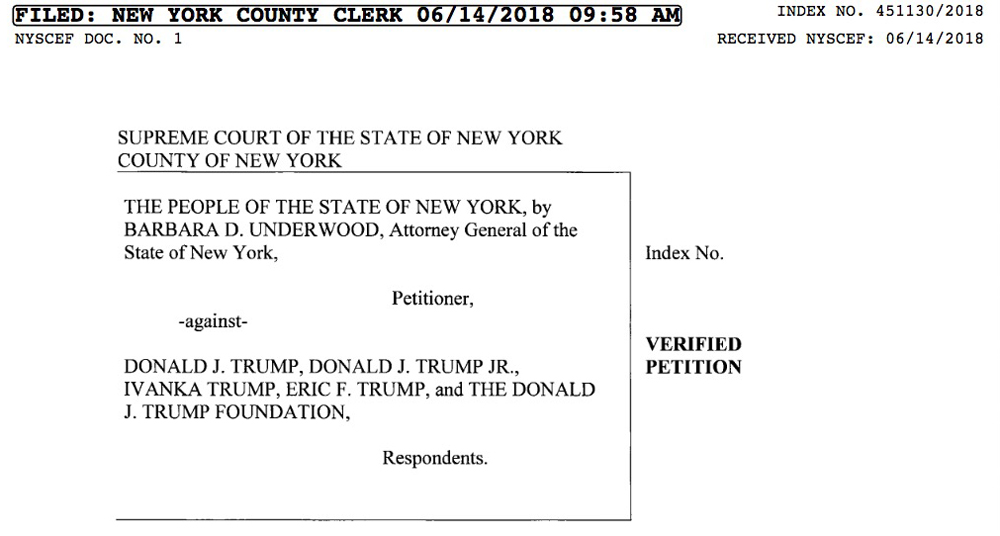 Named in the lawsuit were the Donald J. Trump Foundation and its directors, Donald J. Trump ("Mr. Trump"), Donald J. Trump, Jr., Ivanka Trump, and Eric Trump.
The suit alleges a pattern of persistent illegal conduct, occurring over more than a decade, that includes extensive unlawful political coordination with the Trump presidential campaign, repeated and willful self-dealing transactions to benefit Mr. Trump's personal and business interests, and violations of basic legal obligations for non-profit foundations. The Attorney General initiated a special proceeding to dissolve the Trump Foundation under court supervision and obtain restitution of $2.8 million and additional penalties.
The AG's lawsuit also seeks a ban from future service as a director of a New York not-for-profit of 10 years for Mr. Trump and one year for each of the Foundation's other board members, Donald Trump Jr., Ivanka Trump, and Eric Trump.
Gregg W. Morris can be reached at gmorris@hunter.cuny.edu