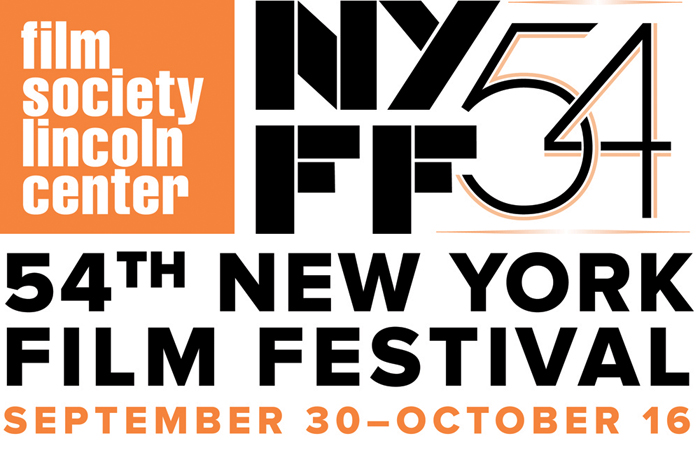 New restorations of Kenji Mizoguchi's Ugetsu, Marlon Brando's One-Eyed Jacks, Edward Yang's Taipei Story, Tomás Gutiérrez Alea's Memories of Underdevelopment, anniversary revivals of The Battle of Algiers and Harlan County USA, long-lost shorts by late master Jacques Rivette, and more
Revivals, taking place during the 54th New York Film Festival, September 30 – October 16, showcases masterpieces from renowned filmmakers whose diverse and eclectic works have been digitally remastered, restored, and preserved with the assistance of generous partners.
Gillo Pontecorvo's The Battle of Algiers, the NYFF Opening Night selection in 1967, returns to the festival for its 50th anniversary in a new 4K restoration. Boasting a score by legendary composer Ennio Morricone and black-and-white cinematography with the dizzying effect of newsreel footage, this potent retelling of the Algerian uprising still makes an impact. Also returning are Robert Bresson's astonishing final film, L'argent (NYFF 1983), and Barbara Kopple's Oscar-winning document of a Kentucky miners' strike, Harlan County USA, which debuted at the festival 40 years ago.
Revivals also pays tribute to late French New Wave titan Jacques Rivette with a program of his long-unseen first three short films. Discovered by his widow earlier this year, these works offer a fascinating glimpse into Rivette's early process and experimentation, from a journey through Paris to a chamber drama featuring a young Jean-Luc Godard. Rounding out the lineup are Edward Yang's Taipei Story, co-written by and starring Hou Hsiao-hsien; Kenji Mizoguchi's haunting masterpiece Ugetsu; Tomás Gutiérrez Alea's portrait of the Cuban revolution through the eyes of a disenchanted writer, Memories of Underdevelopment; Marlon Brando's sole directorial effort, One-Eyed Jacks; Albert Lewin's wild curio The Living Idol; and cinema poet Julien Duvivier's Panique.
The 17-day New York Film Festival highlights the best in world cinema, featuring works from celebrated filmmakers as well as fresh new talent. The selection committee, chaired by Jones, also includes Dennis Lim, FSLC Director of Programming; Florence Almozini, FSLC Associate Director of Programming; Amy Taubin, Contributing Editor, Artforum and Film Comment; and Gavin Smith, who serves as a consultant.
NYFF previously announced Ava DuVernay's documentary The 13th as the Opening Night selection, Mike Mills's 20th Century Women as Centerpiece, and James Gray's The Lost City of Z as Closing Night.
Tickets for the 54th New York Film Festival will go on sale September 11. Becoming a Film Society Member at the Film Buff Level or above provides early ticket access to festival screenings and events ahead of the general public, along with the exclusive member ticket discount. Learn more at filmlinc.org/membership.
For even more access, VIP passes and subscription packages offer the earliest opportunities to purchase tickets and secure seats at some of the festival's biggest events including Opening and Closing Nights, and Centerpiece. VIP passes also provide access to many exciting events, including the invitation-only Opening Night party, "An Evening With…" dinner, Filmmaker Brunch, and VIP Lounge. Benefits vary based on the pass or package type purchased. VIP passes and subscription packages are on sale now. Learn more at filmlinc.org/NYFF.
FILMS & DESCRIPTIONS
L'argent
Directed by Robert Bresson
1983, France, 83m
Robert Bresson's final film, an adaptation of Tolstoy's story The Forged Coupon, is simultaneously bleak and luminous, and sharp enough to cut diamonds. The story of a counterfeit bill's passage from hand to hand and the resulting tragic consequences is rendered with a clean force that would be startling from a filmmaker of any age; coming from one in his early 80s, it was, and still is, astonishing. L'argent burns white hot—not with anger but with a perfect clarity of purpose: to direct us to see that habitual human callousness is what keeps us out of paradise. Restored in 2K, scanned in 4K from the original negative. A Janus Films release.
Restored by MK2, in 2K from a 4K scan of the original negative.
The Battle of Algiers
Directed by Gillo Pontecorvo
1966, Italy/Algeria, 120m
Gillo Pontecorvo's account of the popular uprising that led to Algerian independence from the French took "documentary realism" to a new level, electrifying and polarizing audiences throughout the world. Pontecorvo created a de-centralized structure in which the events themselves took center stage, cast the film almost entirely with non-actors, and filmed in grainy black-and-white to create a heightened "you are there" immediacy. Banned in France, embraced by the Black Panthers, and studied by the Pentagon following the 2003 invasion of Iraq, The Battle of Algiers, based on the book Souvenirs de la bataille d'Alger by Saadi Yacef (who also plays a character based on himself), returns in a new 4K restoration. A Rialto Pictures release.
Restored by Cineteca di Bologna and Istituto Luce – Cinecittà at L'Immagine Ritrovata laboratory, in collaboration with Surf Film, Casbah Entertainment Inc. and CultFilms.
Harlan County USA
Directed by Barbara Kopple
1976, USA, 103m
The mighty Barbara Kopple's 1976 film, an impassioned documentary record of the year-long Brookside, Kentucky, miners' strike that came to be known as "Bloody Harlan," celebrates its 40th anniversary with a return to the festival where it had its premiere—before going on to win the Oscar for Best Documentary. Kopple and her crew spent a year and half in Harlan County, often under volatile conditions—she would later learn that there had been a price on her head. "It was an astounding experience," she has said. "I learned what life-and-death was all about." She also made a great film. A Cabin Creek Films release.
The restoration of Harlan County USA was funded by New York Women in Film & Television in 2004 through a Women's Film Preservation Fund Legacy Grant and underwritten by the Academy Film Archive.
Jacques Rivette Shorts
Aux quatre coins
Jacques Rivette, France, 1949, 20m
French intertitles with English subtitles
Le quadrille
Jacques Rivette, France, 1950, 40m
French intertitles with English subtitles
Le divertissement
Jacques Rivette, France, 1952, 45m
French intertitles with English subtitles
Rediscovered by Véronique Rivette this year and digitally restored by the Cinémathèque française, these three shorts offer a fascinating glimpse of the earliest stages of Jacques Rivette's artistic development. In these "practice films," the late New Wave master searches for the themes and approach to mise-en-scène that would later define his inexhaustibly rich oeuvre. Aux quatre coins is pure visual experimentation, while Le quadrille—co-written by and co-starring a baby-faced Jean-Luc Godard—is a chamber drama with two men and two women in a room, their relations expressed as a game of suggestive glances and the lighting and stubbing-out of cigarettes. Le divertissement presages Rivette's gift for rendering Paris as a labyrinth of intrigues. Together, these films provide a crucial perspective on Rivette's creativity before Cahiers du Cinéma and his incomparable filmmaking career.
The films have been restored by Les Films du Veilleur and the Cinémathèque française, in partnership with the Cinémathèque de Toulouse, le laboratoire Hiventy, Festival Côté Court, and the Forum des Images—Mairie de Paris, with the support of CNC. Special thanks to Véronique Rivette, and Samantha Leroy and Emilie Cauquy (Cinémathèque française).
The Living Idol
Directed by Albert Lewin
1957, USA, 100m
Albert Lewin began as a critic, went to work for Samuel Goldwyn in the 1920s, became Irving Thalberg's right-hand man in the 1930s, and produced a handful of excellent films before becoming a director at age 48. Each of his six movies is rarefied, proudly literary, mythic, meticulously art-directed, and delicately haunting. His last—and strangest—is The Living Idol, based on his own novel about an archeologist who comes to believe that a jaguar in captivity is the physical manifestation of a Mayan god. This is not a great film, but it is a very unusual and a uniquely compelling one: it feels like an emanation from an alternate world of moviemaking. A Cohen Media Group release.
Memories of Underdevelopment
Directed by Tomás Gutiérrez Alea
1968, Cuba, 97m
When Tomás Gutiérrez Alea's 1968 film was finally released here in 1973, it startled film critics and casual moviegoers alike. No one was expecting such a film out of Castro's Cuba: a sharp, funny, pro-revolutionary period piece (the action is set in 1961, right after the Bay of Pigs) with a disaffected intellectual hero (Sergio Corrieri) who, as Vincent Canby wrote, "moves through Havana as if he were a scuba diver exploring the ruins of a civilization he abhorred but cannot bear to leave." The English critic Derek Malcolm wrote that Memories of Underdevelopment is "one of the best films ever made about the skeptical individual's place in the march of history." A World Cinema Project release.
A presentation by the Instituto Cubano del Arte e Industria Cinematográficos (ICAIC), Les Films du Camélia, and the Cineteca di Bologna. Restored by the Cineteca di Bologna/L'Immagine Ritrovata laboratory and financed by The Film Foundation's World Cinema Project.
One-Eyed Jacks
Directed by Marlon Brando
1961, USA, 141m
The only film directed by Marlon Brando, an adaptation of Charles Neider's novel (inspired by the life of Billy the Kid), is an unorthodox western that's as fresh, unpredictable, and physical as Brando's lead performance. This visually stunning production—the last Paramount film shot in VistaVision—could for many years be seen only in substandard public domain prints and discs. It has now been beautifully restored by Universal, with the support of The Film Foundation, and under the supervision of Martin Scorsese and Steven Spielberg. The formidable cast includes Karl Malden, Katy Jurado, Slim Pickens, Ben Johnson, Timothy Carey, Elisha Cook Jr., and the wonderful Mexican actress Pina Pellicer.
Restored by Universal Studios in collaboration with The Film Foundation. Special thanks to Martin Scorsese and Steven Spielberg for their consultation on this restoration.
Panique
Directed by Julien Duvivier
1947, France, 91m
"If I were an architect and I had to build a monument to the cinema," wrote Jean Renoir, "I would place a statue of Julien Duvivier above the entrance." Duvivier made 70 films between 1919 and 1967, many of them landmarks of French cinema. His first postwar project, a High Noir adaptation of Georges Simenon's Mr. Hire's Engagement (later adapted by Patrice Leconte as Monsieur Hire) stars Michel Simon as a reviled voyeur framed for a murder by the girl he adores. Widely considered the finest Simenon adaptation but criticized at the time for its bleakness, the long-unseen Panique has finally been given the vivid restoration it deserves. A Rialto Pictures release.
Restored from a nitrate interpositive by TF1 Droits Audiovisuels at Digimage.
Taipei Story
Directed by Edward Yang
1985, Taiwan, 110m
Edward Yang's second feature stars Hou Hsiao-hsien (who cowrote the script and mortgaged his house to fund the production) as a former baseball player who has come home to manage the family textile business, and Tsai Chin as his property-developer girlfriend. "The two main characters represent the past and the future of Taipei," said Yang. "I tried to bring enough controversial questions onto the screen, so that viewers would ask themselves about their own lives." Taipei Story is early evidence of Olivier Assayas's assessment of Yang, who died far too young, as "the great Chinese filmmaker of modernity." A World Cinema Project release.
Restored by The Film Foundation's World Cinema Project at Cineteca di Bologna/L'immagine Ritrovata laboratory in association with the Cinémathèque Royale de Belgique and Hou Hsiao-hsien.
Ugetsu Monogatari
Directed by Kenji Mizoguchi
1953, Japan, 94m
Kenji Mizoguchi's 1953 adaptation of two 18th-century Japanese ghost stories (tempered with elements from Guy de Maupassant) is a peak in the history of cinema, a work of multiple mysteries, terrors, wonders, and ecstatic flights that takes audiences where few films do: to the realm of the unnameable. Ugetsu's power can be felt in even the most degraded prints, but this restoration, made from a master positive print and a dupe negative, allows us to really see and appreciate the exquisite visual beauty achieved by the director and his cinematographer Kazuo Miyagawa.
Restored by The Film Foundation and KADOKAWA Corporation at Cineric Laboratories. Special thanks to Masahiro Miyajima and Martin Scorsese for their consultation on this restoration. Restoration funding provided by the Hollywood Foreign Press Association in association with the Film Foundation and KADOKAWA Corporation.
Gregg Morris can be reached at gmorris@hunter.cuny.edu