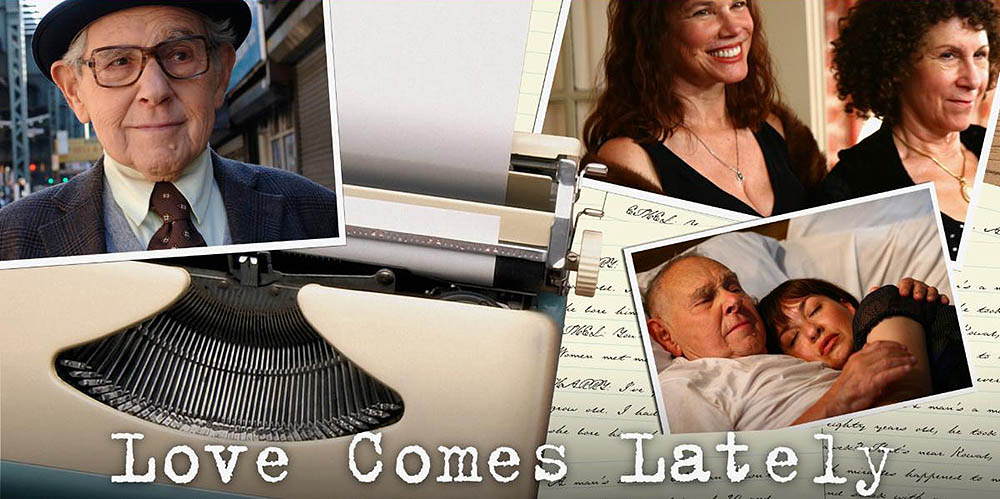 Director: Jan Schütte
Writers: Isaac Bashevis Singer (short stories), Jan Schütte
Stars: Otto Tausig, Rhea Perlman, Barbara Hershey
LOVE COMES LATELY takes the audience to a place where love always exists.
Inspired by three short stories written by Nobel laureate Isaac Bashevis Singer – The Briefcase, Alone and Old One –  Max Kohn, the main character, and a riveting writer enthusiast, takes us on an adventure dictated not only by his wildest dreams but also his deepest desires.
By the end, many in the audience may question how something so real as our longings guiding us through everyday life can be classified fiction, though nonetheless, how rare it is that love always comes in the most unexpected ways – even if it means that it only lives within us.
In this passion-filled, rom-com film, we see Max living a life full of riches and love with his supportive, yet, controlling wife, Reisel. Through all of the adoration in his life, Max dreams of more. As he travels to a conference to speak about his latest book, we are taken on the journey revealing his imaginative process. We not only get to know Max – his fear, his hopes and admirations – we also understand the movie. In all his dream scenarios, things always ended with a tragedy but serendipitously with him experiencing love.
The plot drives the story, yet, the cinematography cannot be ignored. It was satisfying to see characters dive into their roles. However, it was even more thrilling to see Max's imagination presented so seamlessly with the visuals. The story was told through Max's hopes and dreams – the only thing that was consistent was him, everything else shifted according to his thoughts and the way that was showcased was captivating.
LOVE COMES LATELY will allow audiences to resonate with each character, whether it be Reisel's over the top love for her partner, Max's need of wanting more, the idea that aging does not mean one can stop dreaming or that love is always present in our lives.
FILM MOVEMENT PLUS (www.filmmovementplus.com) opens up a world of provocative, compelling and award-winning films from Film Movement's singular library. Priced at $5.99 per month with a free 30-day trial, the SVOD subscription service, currently available on Roku, Apple TV, Amazon Fire, Android TV, mobile (iOS and Android), and Chromecast, offers consumers immediate access to over 400 festival favorite feature films and 100 short films.

Those films include, THEEB, the 2016 Academy Award® nominee for Best Foreign Film; AFTER THE STORM, a powerful family drama from 2018 Palme d'Or winner Hirokazu Kore-eda (Shoplifters); HUMAN CAPITAL, a political thriller from Paolo Virzi (The Leisure Seeker) that was Italy's Best Foreign Film submission for the 87th Academy Awards® and MY LOVE, DON'T CROSS THAT RIVER, an unforgettable documentary about true love that transcends generations and cultures and is South Korea's most successful film of all time.

Classics from the Film Movement catalog include Bille August's PELLE THE CONQUEROR, an Academy Award® winner for Best Foreign Language Film in 1996 and much more.

FOLLOW FILM MOVEMENT Facebook ‌ Twitter ‌ Instagram ‌ YouTube ‌ Foundry Communications | 18 St. Lawrence Avenue, Maplewood, NJ 07040
Entertainment Editor Anakeiry Cruz can be reached at ANAKEIRY.CRUZ48@myhunter.cuny.edu]