ABOUT THE TRIBECA FESTIVAL
The Tribeca Festival, presented by OKX, brings artists and diverse audiences together to celebrate storytelling in all its forms, including film, TV, music, audio storytelling, games, and XR. With strong roots in independent film, Tribeca is synonymous with creative expression and entertainment. Tribeca champions emerging and established voices, discovers award-winning talent, curates innovative experiences, and introduces new ideas through exclusive premieres, exhibitions, conversations, and live performances.
The Festival was founded by Robert De Niro, Jane Rosenthal, and Craig Hatkoff in 2001 to spur the economic and cultural revitalization of lower Manhattan following the attacks on the World Trade Center. The annual Tribeca Festival will celebrate its 22nd year from June 7–18, 2023 in New York City.
In 2019, James Murdoch's Lupa Systems bought a majority stake in Tribeca Enterprises, bringing together Rosenthal, De Niro, and Murdoch to grow the enterprise.
ABOUT THE 2023 TRIBECA FESTIVAL PARTNERS
The 2023 Tribeca Festival is presented by OKX and with the support of our partners: AT&T, Audible, Black Women on Boards, CHANEL, City National Bank, Diageo, Expensify, Indeed, NYC Mayor's Office of Media and Entertainment, National CineMedia, ServiceNow, Spring Studios New York, The Wall Street Journal, Tubi, and Variety.
---
U.S. NARRATIVE COMPETITION
Discover breakout independent voices from around the country as these extraordinary world premieres compete for honors in Tribeca's U.S. Narrative Competition.
Bad Things, (United States) – World Premiere. A weekend getaway for a few girlfriends at a snowy resort becomes a psychological tailspin and bloody nightmare. Long-deceased guests and the space itself come to life in this haunting thriller. Directed and written by Stewart Thorndike. Produced by Lizzie Shapiro, Lexi Tannenholtz. With Gayle Rankin, Hari Nef, Annabelle Dexter-Jones, Rad Pereira, Jared Abrahamson, Molly Ringwald.
Cypher, (United States) – World Premiere. Documenting the astronomical rise of rapper Tierra Whack, director Chris Mourkabel captures the weird and sinister side of fame. This riveting and enigmatic pseudo-documentary will have viewers questioning everything they see. Directed and written by Chris Moukarbel. Produced by Tony Hernandez, Lilly Burns, John Hodges, Tierra Whack, Sanjay M. Sharma, Roya Rastegar, Anthony Seyler, Chris Moukarbel.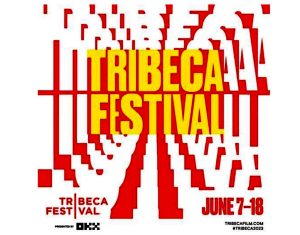 The Graduates, (United States) – World Premiere. After a tragedy, a group of friends faces an unsettling senior year. Feelings of loss, anger, fear, and aimlessness abound in the community at the center of director Hannah Peterson's debut feature film. Directed and written by Hannah Peterson. Produced by Josh Peters, Saba Zerehi, Taylor Shung, Jessamine Burgum. With Mina Sundwall, Alex Hibbert, Yasmeen Fletcher, Ewan Manley, John Cho, Maria Dizzia, Kelly O'Sullivan.
Lost Soulz, (United States) – World Premiere. Set to a lo-fi, genre-bending soundtrack, Lost Soulz follows a young rapper as he leaves behind his surrogate family and sets out on an expedition across Texas, contemplating new and old friendships. Directed and written by Katherine Propper. Produced by Andres Figueredo Thomson, Juan Carlos Figueredo Thomson, Katherine Propper. With Sauve Sidle, Syanda Stillwell, Micro TDH, Krystall Poppin, Alexander Brackney, Malachi Mabson.
Mountains, (United States) – World Premiere. Xavier works in demolition and dreams of buying a bigger house for his family, while his adult son, caught between two cultures, struggles to find a place for himself. What results is a loving portrait of the Haitian community in Miami. Directed by Monica Sorelle, written by Monica Sorelle, Robert Colom. Produced by Robert Colom. With Atibon Nazaire, Sheila Anozier, Chris Renois.
The Secret Art of Human Flight, (United States) – World Premiere. While mourning the death of his wife and fending off an ambitious detective who thinks he killed her, Ben encounters a man who claims that he can teach him to fly. Directed by H.P. Mendoza, written by Jesse Orenshein. Produced by Grant Rosenmeyer, Tina Carbone, Benjamin Wiessner. With Grant Rosenmeyer, Paul Raci, Lucy DeVito, Nican Robinson, Reina Hardesty, Maggie Grace, Sendhil Ramamurthy.
Smoking Tigers, (United States) – World Premiere. Set in early-2000s SoCal, Smoking Tigers follows a Korean American girl as she navigates derision and growing tensions while balancing the duality of her low-income family and wealthy, elite high school environment. Directed and written by Shelly Yo. Produced by Guo Guo. With Ji Young Yoo, Jung Joon Ho, Abin Shim, Erin Yoo.
Somewhere Quiet, (United States) – World Premiere. In the ominous and tense Somewhere Quiet, a woman readjusts to normalcy after surviving a traumatic kidnapping — but her grounded sense of reality soon starts to deteriorate when she travels with her husband to his wealthy family's isolated compound. Directed and written by Olivia West Lloyd. Produced by Taylor Ava Shung, Emma Hannaway, Eamon Downey. With Jennifer Kim, Kentucker Audley, Marin Ireland.
INTERNATIONAL NARRATIVE COMPETITION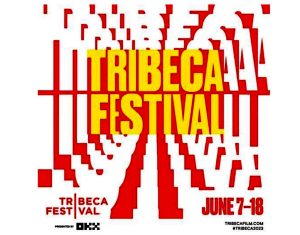 The New-York based Festival breaks its geographical boundaries with the International Narrative Competition, welcoming filmmakers from abroad to join a global platform for contemporary world cinema.
Boca Chica, (Dominican Republic) – World Premiere. A lively coming-of-age drama, Boca Chica follows twelve-year-old Desi in her pursuit of becoming a famous singer. As Desi braces to leave her hometown, she's met with deep-seated secrets that have long tormented her family and their coastal Dominican community. Directed by Gabriella A. Moses, written by Marité Ugás, Mariana Rondón. Produced by Sterlyn Ramirez. With Scarlet Camilo, Jean Cruz, Lia Chapman, Xiomara Rodriguez.
Dead Girls Dancing, (Germany, France) – World Premiere. On a road trip across Italy, four recent high school graduates stumble upon an abandoned village. Away from the expectations of parents and teachers, they experiment with the limits of their newfound freedom. Directed and written by Anna Roller. Produced by Katharina Kolleczek, Lea Neu, Laure Parleani, Bérénice Vincent. With Luna Jordan, Noemi Liv Nicolaisen, Katharina Stark, Sara Giannelli.
The Future, (Israel) – World Premiere. Nurit, a criminal profiler, is recruited by Israel's secret service to interrogate a young Palestinian woman who assassinated a government minister. Over the course of their meetings, Nurit realizes some uncomfortable truths. Directed and written by Noam Kaplan. Produced by Yoav Roeh, Aurit Zamir. With Reymonde Amsellem, Samar Qupty, Dar Zuzovsky, Aviva Ger, Salwa Nakkara.
Je'vida, (Finland) – World Premiere. When embittered Sámi elder Je'vida returns to her childhood home to ready it for sale, she is flooded with the memories of a life shaped by deep systemic racism and the unyielding love of her grandfather, leading to a life-changing epiphany. Directed by Katja Gauriloff, written by Katja Gauriloff, Niillas Holmberg. Produced by Joonas Berghäll, Satu Majava, Anna Nuru. With Agafia Niemenmaa, Heidi Juliana Gauriloff, Sanna-Kaisa Palo, Seidi Haarla, Erkki Gauriloff, Matleena Fofonoff.
Marinette, (France) – International Premiere. Marinette tells the story of pioneering French female soccer star Marinette Pichon. Filmmaker Virginie Verrier's biopic traces the athlete's battle to earn her homeland's respect after achieving success in the United States. Directed and written by Virginie Verrier. Produced by Virginie Verrier. With Garance Mariller, Emilie Dequenne, Alban Lenoir, Fred Testot, Sylvie Testud.
Richelieu, (Canada, France, Guatemala) – World Premiere. After a bad breakup, Ariane moves home and gets a job as an interpreter for seasonal migrant workers. Witnessing workplace abuses, Ariane must decide how far she is willing to go to speak out against injustice. Directed and written by Pier-Philippe Chevigny. Produced by Geneviève Gosselin-G., Miléna Poylo, Gilles Sacuto, Alice Bloch. With Ariane Castellanos, Marc-André Grondin, Nelson Coronado, Marvin Coroy, Maria Mercedes Coroy.
Silver Haze, (Netherlands, UK) – North American Premiere. 23-year-old Franky has spent most of her life seeking justice for the fire that left her with both physical and emotional scars as a child. When Franky falls in love with Florence, it seems her wounds have begun to heal, but the past finds a way of coming back to her. Directed and written by Sacha Polak. Produced by Marleen Slot, Mike Elliott. With Vicky Knight, Esmé Creed-Miles, Charlotte Knight, Archie Brigden, Angela Bruce.
A Strange Path, (Brazil) – World Premiere. A young filmmaker returns to his hometown and attempts to reconnect with his father as the pandemic rapidly accelerates across Brazil. However, their relationship proves to be more complicated with increasingly bizarre phenomena occurring as they get closer. Directed and written by Guto Parente. Produced by Ticiana Augusto Lima. With Lucas Limeira, Carlos Francisco, Tarzia Firmino, Rita Cabaço.
DOCUMENTARY COMPETITION
Experience the cinema of reality with these remarkable non-fiction premieres sure to make waves in the coming year.
Between the Rains, (Kenya) – World Premiere. Between the Rains is a coming-of-age documentary following a young member of a formerly nomadic northern Kenyan tribe as it deals with the environmental and psychological effects of climate change. The result is a film woven around the concepts of tradition, culture, and home. Directed by Andrew H. Brown, Moses Thuranira. Produced by Moses Thuranira, Samuel Ekomol, Andrew H. Brown.
Breaking the News, (United States) – World Premiere. Breaking the News follows the determined efforts of women and nonbinary journalists launching a news "startup" to foreground voices omitted from mainstream news. Filmmakers Hernandez, Courtney, and Hairston provide a deep look into bias and inclusion in the ever-shifting media landscape. Directed by Chelsea Hernandez, Heather Courtney, Princess A. Hairston. Produced by Diane Quon, Heather Courtney, Princess A. Hairston, Chelsea Hernandez.
The Gullspång Miracle, (Sweden, Norway, Denmark) – World Premiere. In Maria Fredriksson's stranger-than-fiction documentary, two pious sisters buy an apartment after having witnessed a divine sign — only to realize that the seller of the apartment looks identical to their other sister, who committed suicide some thirty years before. Directed by Maria Fredriksson. Produced by Ina Holmqvist.
The Lionheart, (United States) – World Premiere. The on-track death of two-time Indianapolis 500 winner Dan Wheldon shook motorsports to its core. Ten years later, Wheldon's sons Sebastian and Oliver follow in their father's footsteps, working through their grief behind the wheel at 200 MPH. Directed by Laura Brownson. Produced by Chapman Way, Maclain Way, Laura Brownson.
Maestra, (United States, France, Poland, Greece) – World Premiere. Filmmaker Maggie Contreras follows women from different backgrounds as they compete in the first all-women competition for conducting. Maestra explores gender expectations with poise and warmth. Directed by Maggie Contreras. Produced by Neil Berkeley, Maggie Contreras, Melanie Miller, Lauren Lexton, Emma West.
Q, (Lebanon, United States) – World Premiere. In her exceptional debut feature, filmmaker Jude Chehab potently explores her mother Hiba's devotion to an all-female, secretive religious order in Syria. With visually striking and haunting imagery, Chehab scrutinizes how this devotion upended their mother-daughter relationship and the dynamic of the whole family. Directed, written and produced by Jude Chehab.
Richland, (United States) – World Premiere. Richland is a sobering, meditative portrait of a nuclear company town that embraces its origins and divisive past, all while reflecting on its future. Filmmaker Irene Lusztig's patient and inquisitive storytelling expertly navigates themes of security, violence, and community. Directed by Irene Lusztig. Produced by Irene Lusztig, Sara Archambault.
Rock Hudson: All That Heaven Allowed, (United States, United Kingdom, New Zealand) – World Premiere. This timely exploration of Hollywood and LGBTQ+ identity examines the life of legendary actor Rock Hudson, from his public "ladies' man" persona to his private life as a gay man. Directed by Stephen Kijak. Produced by Will Clarke, George Chignell, Carolyne Jurriaans, Greg Berlanti, Sarah Schechter. An HBO Documentary Films release.
Rule of Two Walls, (Ukraine) – World Premiere. Rule of Two Walls explores the war in Ukraine through the lens of artists living and creating in the midst of unprecedented conflict. Visceral, poetic, and urgent, it illuminates the vital role of cultural and spiritual defiance in times of crisis. Directed by David Gutnik. Produced by Olha Beskhmelnytsina, Sam Bisbee, Stacey Reiss.
Stylebender, (New Zealand) – World Premiere. Israel Adesanya is an out-of-this-world fighter who is as complex as he is powerful. Stylebender follows the Nigerian-born, New Zealand-based MMA Champion as he grows his legend. Directed by Zoe McIntosh. Produced by Tom Blackwell.
Take Care of Maya, (United States) – World Premiere. When Jack and Beata Kowalski are wrongfully accused of child abuse after their 10-year-old daughter Maya visits the ER, a nightmare unfolds. Directed by Henry Roosevelt. Produced by Caitlin Keating. A Netflix release.
Transition, (United States) – World Premiere. Transition follows Australian filmmaker Jordan Bryon as he undergoes transition while embedded with Taliban forces. Directed by Jordan Bryon, Monica Villamizar. Produced by Monica Villamizar.
End of Part 2
Editor, Writer Gregg W. Morris can be reached at gregghc@comcast.net, profgreggwmorris@gmail.com