The new annex is an expansion of Pennsylvania Station, the main intercity and commuter rail station in New York City, into the city's former main post office building, the James A. Farley Building. Located between Eighth Avenue, Ninth Avenue, 31st Street, and 33rd Street in Midtown Manhattan, the annex it provides new access to most of Penn Station's platforms for Amtrak and Long Island Rail Road passengers, serving 17 of the station's 21 tracks.
---
Georgia Funn was awkwardly leaning against a wall at Penn Station'sMoynihan Train Hall when she was approached by this reporter for an interview. She is one of the station's 650,000 daily commuters who couldn't wait to see this $1.6 billion project when it opened in January of last year. And she is one of the many commuters who wasn't finding this station as accommodating as the fanfare and publicity led them to expect.
Although the train hall increased the size of the station by 50 percent, Funn, 68, said, "It doesn't feel that much bigger than the original one." She gestured to the rest of the seatless hall and said, "They could've used more of this dead space to make it a little bigger."
Everyday, Funn waits for her Long Island Railroad train track to be announced so she can return home after a long day's work as a church youth leader.
At about 6 p.m. on a Monday, the ticketed waiting area was full as it often is during peak times. Other commuters, like Funn, who couldn't get a seat could be seen sitting on their suitcases, leaning against any available surfaces, standing or sitting on the floor.
However, the lack of seating is not the only reason many commuters wait outside of the ticketed waiting areas. For Funn, the waiting area is too far from entrances and exits. Only certain entrances are accessible to wheelchair users and those who have difficulty climbing long flights of stairs. Standing closer to the exits gives her enough time to walk to the track where she can board her train.
Many commuters felt like the "dead space" in the train hall could be used for public seating. Unfortunately, those who are brave enough or desperate enough to take a seat on the floor outside of the waiting areas are often asked to move by security guards patrolling the station.
Fancy New Places Can Cost an Arm and Leg

"There are bars in the area but I don't think putting a bar in the station was the right call," said Brian Loesch. "People get on the train after a hockey game and they're totally plastered. They're yelling and causing a commotion. It's not fair to everyone else." Loesch was not alone in complaining about whom the station's food and retail options cater to and whom they're excluding.
"They have all these fancy places to eat now. I don't know most of them and they're too expensive." Bryant Padilla said. "I just go to Dunkin Donuts on the other side of the station."
Some commuters interviewed by this reporter recalled a McDonald's and a Shake Shack before the redesign. Many are unfamiliar with the new higher priced restaurants.
Part of the reason for this shift could be that the station is featuring restaurants with healthier options like Pressed, which offers "an array of wholesome plant-based foods." Not to mention CHOPT, which offers a variety of salads and grain bowls.
However, even the restaurants that aren't catering to such a health conscious demographic still serve food at higher prices. A burger from McDonald's or Shake Shack ranges as low as $3 to $6, whereas, Moynihan's Burger Joint offers burgers from nine dollars to $17 offers burgers ranging from $9 to $17.
The lack of inexpensive food options and limited public seating have pushed many to say the station is being gentrified. And the terms "defensive architecture" and "hostile architecture" continue to make their way into the conversation.
Defensive Architecture? Hostile Architecture?
In a 2019 article published in the Urban Research Journal, Writer Cara Chellew defined defensive and hostile architecture as architecture that "guide[s] or restrict[s] behavior in urban space as a form of crime prevention, protection of property, or order maintenance."
Defensive architecture comes in many forms. It can be as overt as adding spikes to an architectural feature. It can be as subtle as not adding seats where it makes sense to add seating. It can be somewhere in between: like creating a bench with dividers, to ensure that people can sit, but not lay down. @hostiledesign_nyc on Instagram documents examples of this architectural practice in New York.
This technique is sometimes referred to as "anti-homeless architecture," and in many cases that is its purpose. However, Chellew argued that this architectural practice "targets people who use or rely on public space more than others."
Some companies contributing to the renovation are FXCollaborative Architects LLP, WSP USA Inc. and John McAslan + Partners. They did not respond to this reporter's requests for comments. Thus, it can't be determined whether the issues commuters have with the new station were intentional. However,  a look at other projects these firms have worked on there are some similarities.
John McAslan + Partners has worked on other major train stations internationally. In 2012, the architectural firm renovated King's Cross Station in London, England. At the time this article was in the works, this firm was also working onSydney Metro's Central Station in Australia, which is expected to be completed by 2024.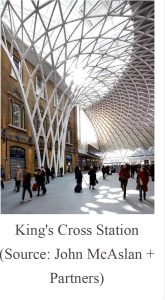 It's obvious that tall and grand ceiling features are a signature of McAslan + Partners design aesthetic as well as open spaces with little to no public seating.
On the other hand, FXCollaborative Architects LLP and WSP USA Inc. have both contributed to the renovations of smaller scale train stations, such as the Second Avenue Subway station and the 34th Street Station, of the Number 7 subway, respectively. In images of both train stations there aren't any signs of public seating either.
Still, it's important to keep in mind that these architectural firms, engineering and design companies are not the only ones following this trend. It's possible that what Cara Chellew called hostile architectural elements are is the future of train stations and other public spaces.
The Homeless Issue
Even so, this isn't the case everywhere. The renovation of the William H. Gray III 30th Street Station in Philadelphia  is scheduled to be completed in 2025. Similar to Penn Station, it serves Amtrak and NJ Transit customers. In renderings for this station's redevelopment there are tons of seating compared to Moynihan Train Hall.
The designers of the 30th Street Station did not respond to requests for comment. However, it's possible that the rates of homelessness in each state may be a factor in determining whether or not public seating is provided in a station.
According to the National Alliance to End Homelessness, the homeless population in New York is more than six times the amount of the homeless population in Pennsylvania. Correspondingly, in states with lower rates of homelessness there could be less of an inclination to control access to public space.
The Coalition for the Homeless found that "in recent years, homelessness in New York City has reached the highest levels since the Great Depression of the 1930s."
Mayor Eric Adams responded to this influx of homelessness with his Subway Safety Plan in February: "It is cruel and inhumane to allow un-housed people to live on the subway, and unfair to paying passengers and transit workers who deserve a clean, orderly, and safe environment."
Although his plan included helping homeless individuals find shelter and support for substance abuse or mental health, some New York City commuters felt that his actions did not truly address homelessness in meaningful ways.
In an interview with this reporter, commuter Christopher Lopera said, "Since COVID we've all seen the increase in homelessness. It's getting bad and I guess people would rather pretend it doesn't exist then do something about it." According to the Coalition for the Homeless, "The primary cause of homelessness, particularly among families, is lack of affordable housing." Perhaps resources spent trying to keep homeless people out of public spaces could be used to fund affordable housing.
Until then, MTA Chair and CEO Janno Lieber told New York One,  "Seating 'is definitely among the issues that will be resolved by the design team as part of this.'"
In an interview with the Preservation Leadership Forum, Colin Koop spoke about other challenges the design team faced when considering this project. Koop is a design partner at Skidmore, Owings & Merrill, a construction engineering company that worked on Moynihan Train Hall. Koop expressed the importance of honoring and restoring "the lost grandeur of the original, Beaux-Arts Penn Station," with this renovation.
In the defense of Skidmore, Owings & Merrill and the other architectural companies that contributed to the train hall, there isn't any visible seating in the original station.
Nevertheless, commuters interviewed by this reporter wondered if honoring the past is worth neglecting the needs of those in the present.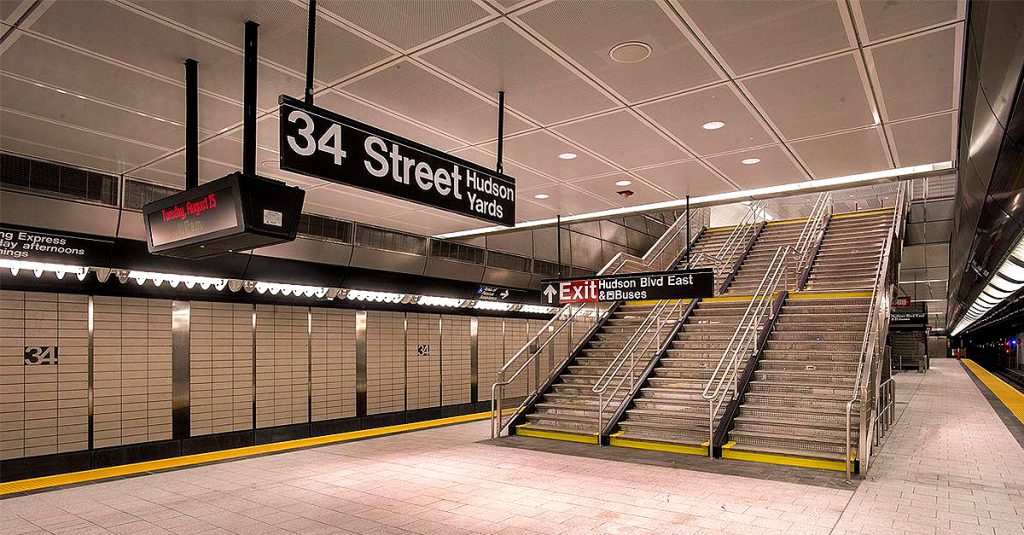 Kira Scott can be reached at kira.scott00@myhunter.cuny.edu