How Hunter Millennials Stay Informed About News – Part 5
By Contributing Writer Lesia Forde, December 8, 2016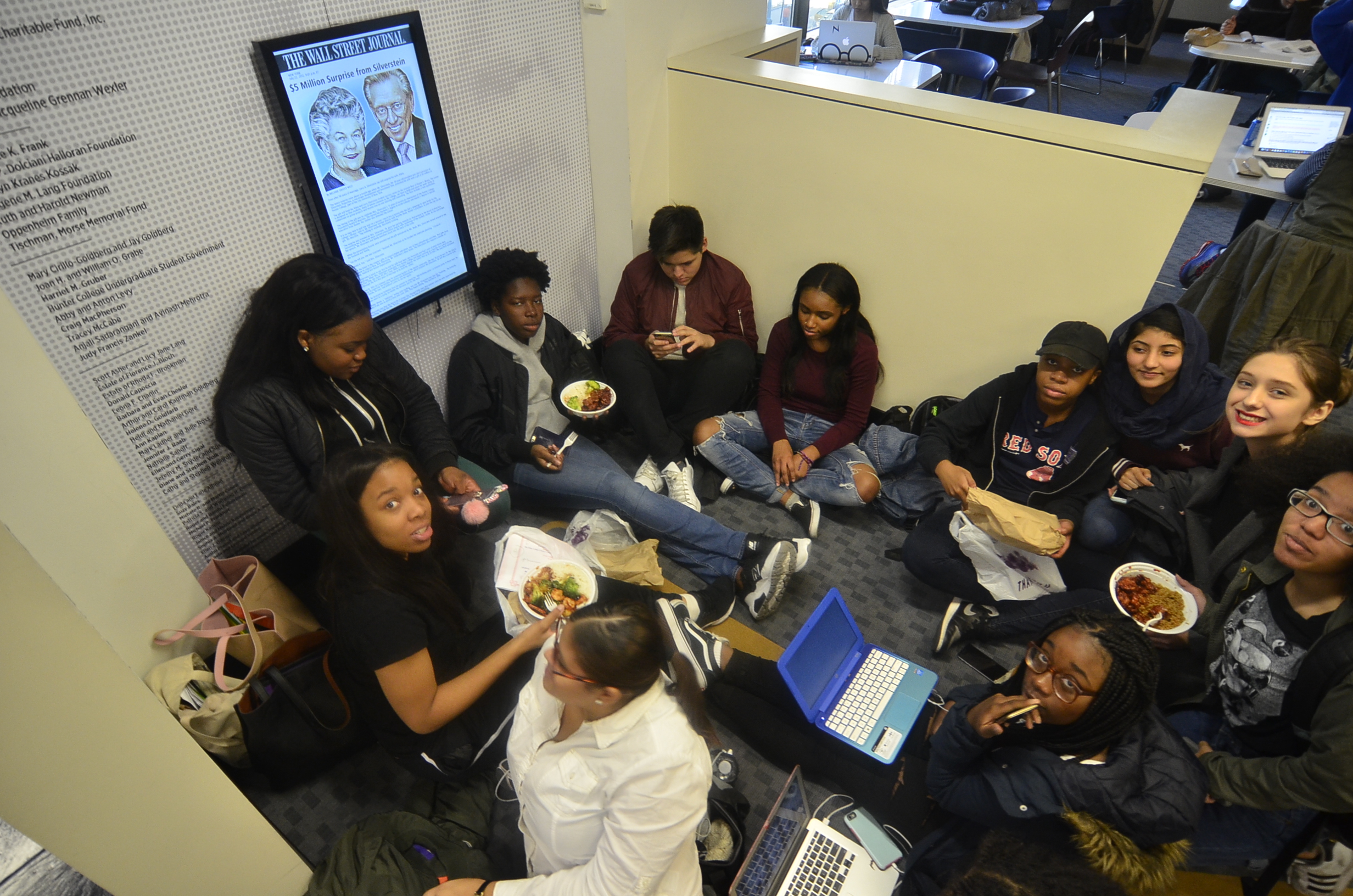 Click here for article.
---
---
Late Wrap Up, 54th New York Film Festival, Two Reviews by Senior Editor Kadia Goba, December 5, 2016
Review: 13TH, Directed by DuVernay, Executive Producer of SELMA
A sensitive but powerful cinematic voyage detailing mass incarceration and its menacing of American Civil Liberties, especially the pernicious impact on People of Color.
Click here for review.
Review: MANCHESTER BY THE SEA, Directed by Kenneth Lonergan
A two-hour, 15-minute eyeful about the doldrums and calamities of residents in this New England coastal town.
Click here for review.
---
---
---
CUNY J-School's Post-Election Panel on Legal Protections and Rights of Immigrant Parents
By Gregg Morris, November 27, 2016
President-elect Donald Trump's ranting early in his campaign about his plans to deport 11 million undocumented immigrants reverberated throughout the nation and especially in immigrant communities. A panel of specialists provided information November 21 that New York City, a Sanctuary City, and nonprofit organizations are prepared to help. Trump's bark is vitrolic but his bite can be mitigated by the rule of law and practicalities, ethnic journalists at the forum were told.
Full story here.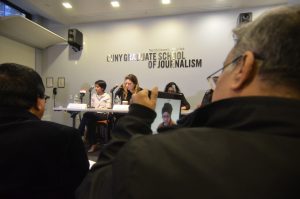 ---
---
OFF THE RAILS, Grand Jury Award Winner, DOC NYC, Part – 2, Adam Irving Interview
By Gregg Morris, November 27
Pictures Courtesy of Adam Irving
Adam Irving's vision to make a really good movie about a mentally ill man-child, who happens to be a black New Yorker, and whose obsession with driving New York City MTA trains and buses may keep him incarcerated for the rest of his life, is an award-winning juggernaut whose arc, yet to be reached, is transcendent.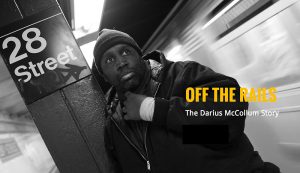 ---
---
Colin Kaepernick Can Be a Hot Topic on This Campus
By Contributing Editor Megan Ley, November 21
Editor's Note: A number of members of the Hunter Athletic Community were contacted by Megan Ley for their opinions and comments and many did not reply by the time this article was being readied for publication. But those who did offered a rich earful of comment and opinion.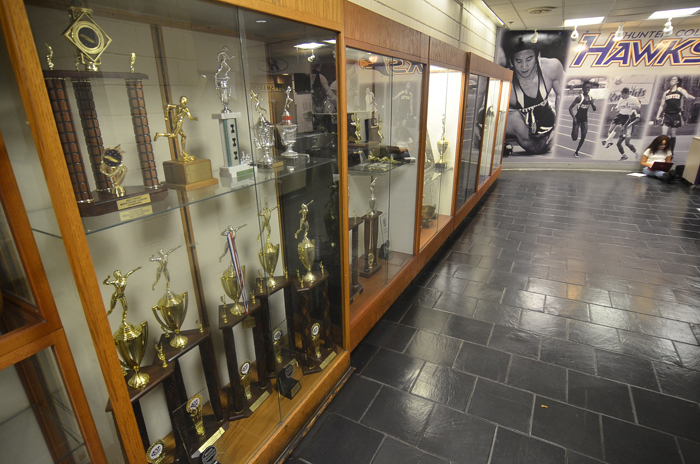 ---
---
DOC NYC Seventh Annual Festival Awards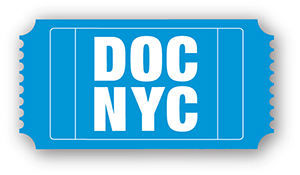 Grand Jury Award Winners: The Islands and the Whales, Off the Rails, Short Beside Manner won Grand Jury Prizes. Death By a Thousand Cuts won Audience Award
Wrapping November 17, this past Thursday, the festival started November 10 at the IFC Center, SVA Theatre and the Cinepolis Chelsea, and featured 111 feature-length documentaries including 19 world premieres, 19 U.S. premieres and 54 New York City premieres, along with 102 short films and 39 panels and masterclasses in the DOC NYC PRO professional development forum.
---
---
OFF THE RAILS Film Review, DOC NYC – Part 1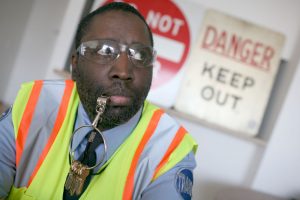 By Gregg Morris, November 19
New Yorkers who missed the opening of Director/Cinematographer Adam Irving's bravura OFF THE RAILS that screened at the recent NYC DOCS festival and opened yesterday at New York's Metrograph Theater on the Lower East Side New, still have 27 opportunities, November 19-24, to see on a big screen one of the best cinematic documentaries in years. [Editor's Note: November 20 Update – Winner of  Grand Jury Prize]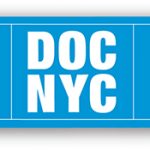 ---
---
How Hunter Millennials Stay Informed About News – Part 4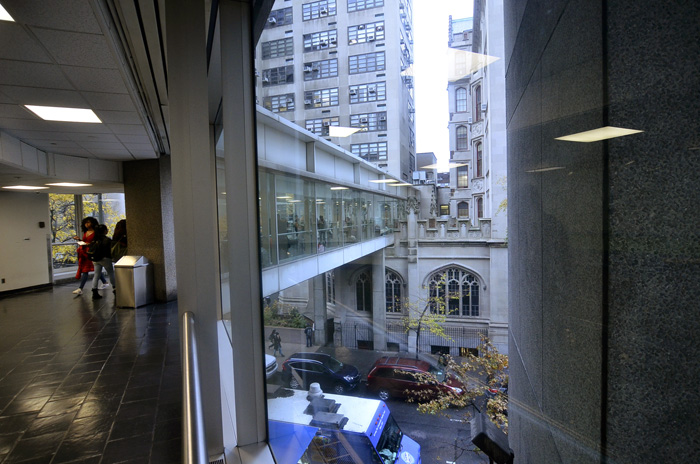 By Contributing Writer Avid Maldonado
Click here for story.
---
---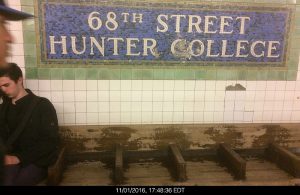 How Hunter's Millennials Stay Informed About News – Part 3
Contributing Writer Andrew Henry interviewed six students on subjects relating to the news, asking such questions as how they got their news, how often they checked their news outlets and their opinions on matters that they considered news important.
Click here for full November 14 article.
---
---
How Hunter's Millennials Stay Informed About News – Part 2
By Contributing Writer Kashima Grant, November 13.
Newsroom editors and producers once defined news as whatever they decided to print or broadcast. But not anymore.
Click here for full November 13 story.
---
---
An Historic Presidential Campaign
Editor's Note: This article by Ricardo Montero-Hernandez was undergoing editing as millions of Americans were going to the polls November 8.
This Presidential campaign has been the most brutal in American history. The New York Times online edition headlines a November 5 story by reporters Farah Stockman and Nick Corasaniti as The Campaign That Has Wounded America's Image.
Click here for November 10 article.
---
---
The Day After the U.S. Elections by OSM! Editor Marivir R. Montebon
A handful of friends are magnanimous over Donald Trump's victory but most of my friends are still in shock.
Click here for article.
---
---
Hunter's Muslim American Students Are Very Focused on This Presidential Election
By Nida Ali, November 7
---
---
How Hunter's Millennials Stay Informed About News– Part 1
By Contributing Writer Dejanira Budansingh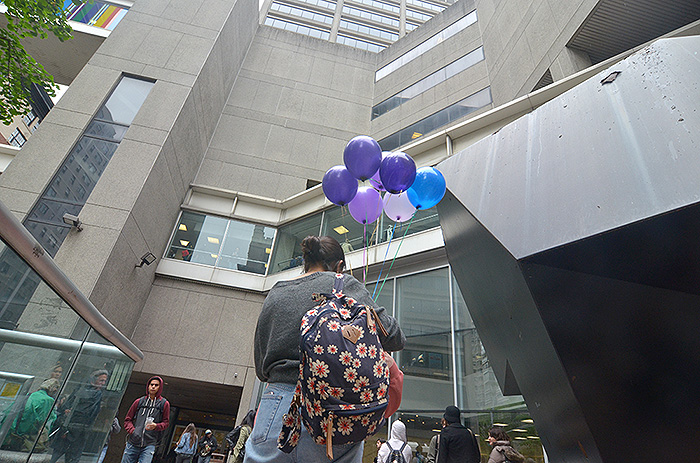 First in a series of articles for a journalism ethics project. November 2, 2016
Full Article here.
---
---
Hillary Clinton?! Donald Trump?!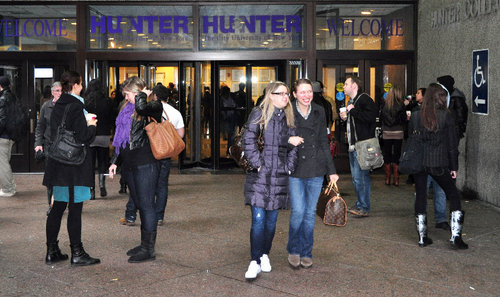 By Katherine Hernandez, October 31, 2016
This reporter was one of several assigned to interview students about the presidential election, and two said they were writing in their candidates.
Guess who their write-ins are?
Click here for story.
---
---
Black Filmmakers at DOC NYC, America's Largest Documentary Film Festival, November 10-17
By Gregg Morris, October 30, Press Info From DOC NYC
---
---
DOC NYC Festival: Full Lineup For Seventh Edition, November 10-17
Click here for full article edited by Gregg Morris October 27.