---
---
---
June 15, 2019

Civil Rights Advocates: Importance of All Communities Getting Counted in 2020 Census
---
---
Thursday, June 13, 2019
---
---
Thursday, June 13, 2019
The 47th Dance on Camera Festival, July 12 to 15 – Film at Lincoln Center & Dance Films Association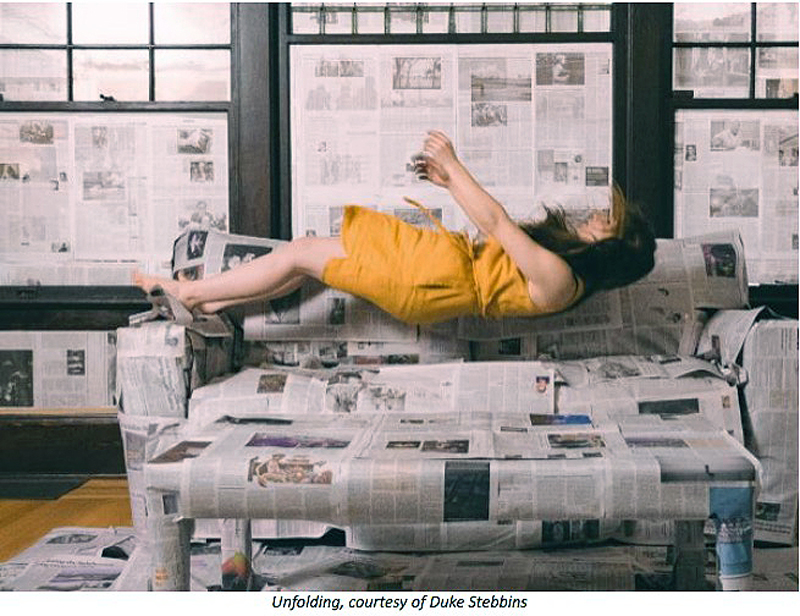 ---
---
Wednesday, June 12, 2019

Another in a series of random street interviews. She wants folks to vote for Lynne Fischman Uniman in the June 25 Democratic Primary to be a city court judge.
---
---
June 6, Monday, 2019
Summer of Film at Lincoln Center, June 14 – August 9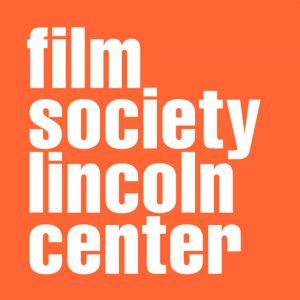 Read all about it.
---
---
May 31, Friday, 2019
WORD Reporters Have Been Asking Student Leaders the Big Question About the New Chancellor: Is He the One?

What Should Hunter Students Expect of the New CUNY Chancellor, Felix V. Matos Rodriguez
---
---
May 31, Friday, 2019
Ava DuVernay here. I'm a filmmaker who created and directed Selma, 13th, Queen Sugar, Wrinkle In Time and now When They See Us. When They See Us is a four-part film with a stellar cast that chronicles the case of the men commonly known as The Central Park Five. The story we tell will transport you to New York City in 1989 and follow five Black and Latino teenagers who are falsely accused, convicted and imprisoned for a rape that they did not commit.
When They See Us is a love letter to these men, whose childhoods were stolen by this harrowing case. It is also a love letter to the millions of boys and girls of color who are presumed guilty on sight. My goal is to shed light on the inequities and the bias that makes a case like this possible. We explore a travesty of justice laid bare. We chronicle a broken system fueled by politics, profit and inaction.
---
---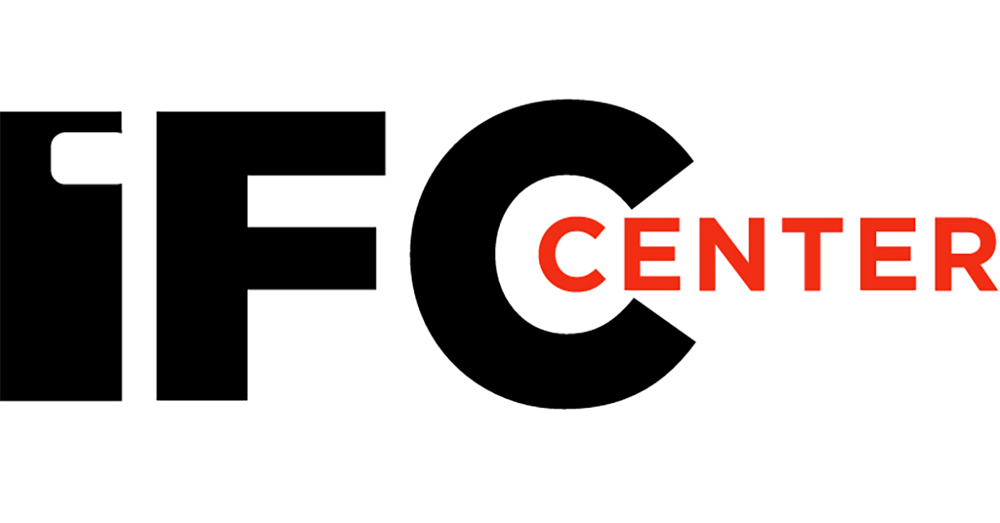 May 31, 2019 IFC Split Screens TV Schedule Update
IFC, Home to DOC NYC – the Largest Documentary Festival in the U.S. – Unveiled Its Final Lineup for the Third Annual Split Screens TV Festival
---
---
Back for Another Year!

May 30, 2019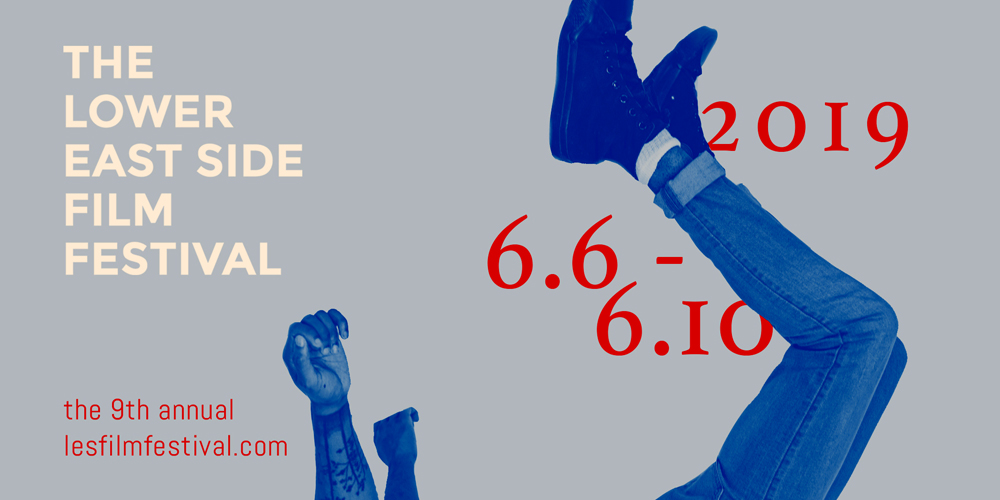 ---
---
A Smartly Done Five Star Plus Tribeca Film Festival Debut for a Derring-do Film Director

By Gregg W. Morris, May 29, 2019
---
---
By Arber Rexha, May 29, 2019
Director Jenny Wright's Animation, MY MOTHER'S EYES, 2019 Tribeca Film Festival Review
---
---
May 24, 2019

The Human Rights Watch 30th Anniversary Film Festival Presents Brave Cinematic Works that Challenge the Rise of Authoritarianism and Oppression, June 13-20
Presented by Film at Lincoln Center and the IFC Center
---
---
The Film That Audiences Will Want to See Again and Again – and the Story That the News Media Can't Leave Alone

By Gregg W. Morris, Wednesday, May 22, 2019
XY CHELSEA 2019 Tribeca Film Festival Review – 90 Minutes of Riveting Narrative
---
---
Wednesday, May 22, 2019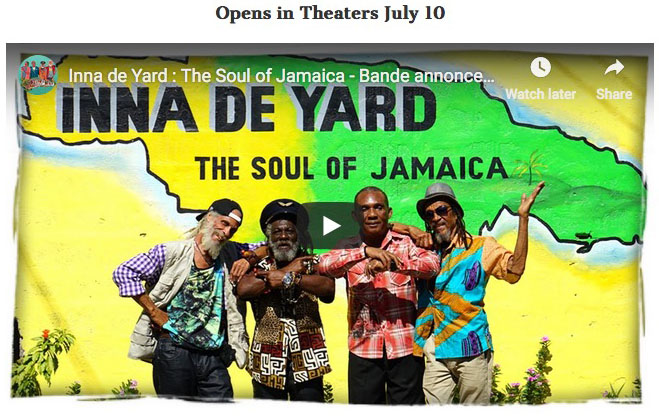 Red Carpet, INNA DE YARD: THE SOUL OF JAMAICA, Tribeca Film Festival 2019
---
---
Saturday, May 18, 2019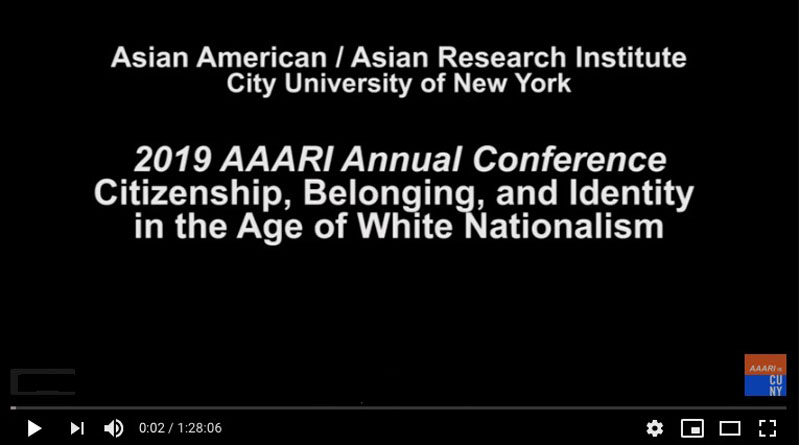 Click here and enjoy.
---
---
By Gregg W. Morris, May 12, 2019
A 3.27 Minute Look (Unedited) of a Red Carpet Money Shot in the Making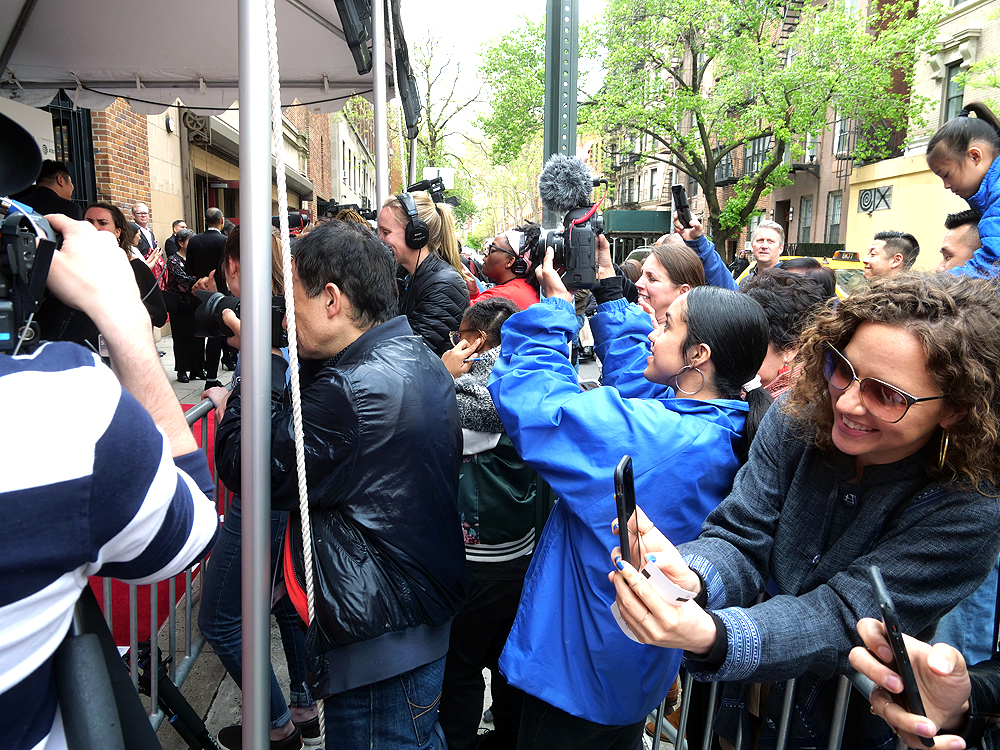 2019 Tribeca Film Festival LUCKY GRANDMA Red Carpet – Part 1, the Unedited
---
---
By Gregg W. Morris, May 12, 2019
DOG DOC – Pictures & Video (Review in the Works)
---
---
By Gregg W. Morris, May 12, 2019
XY CHELSEA – Pics & Video & News Updates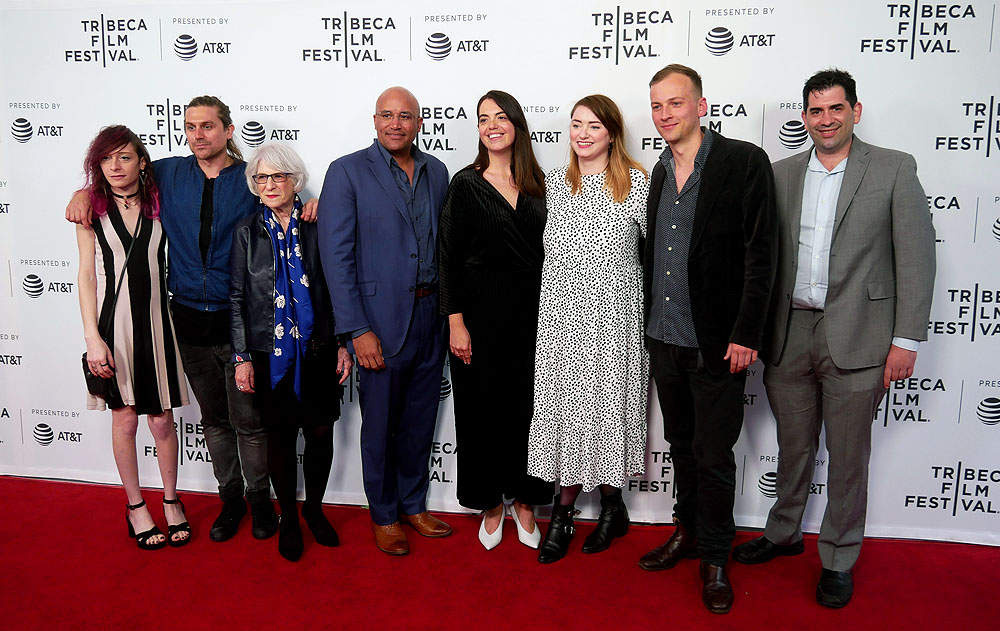 ---
---
2019 Tribeca Film Festival Hilights – Lots of Stats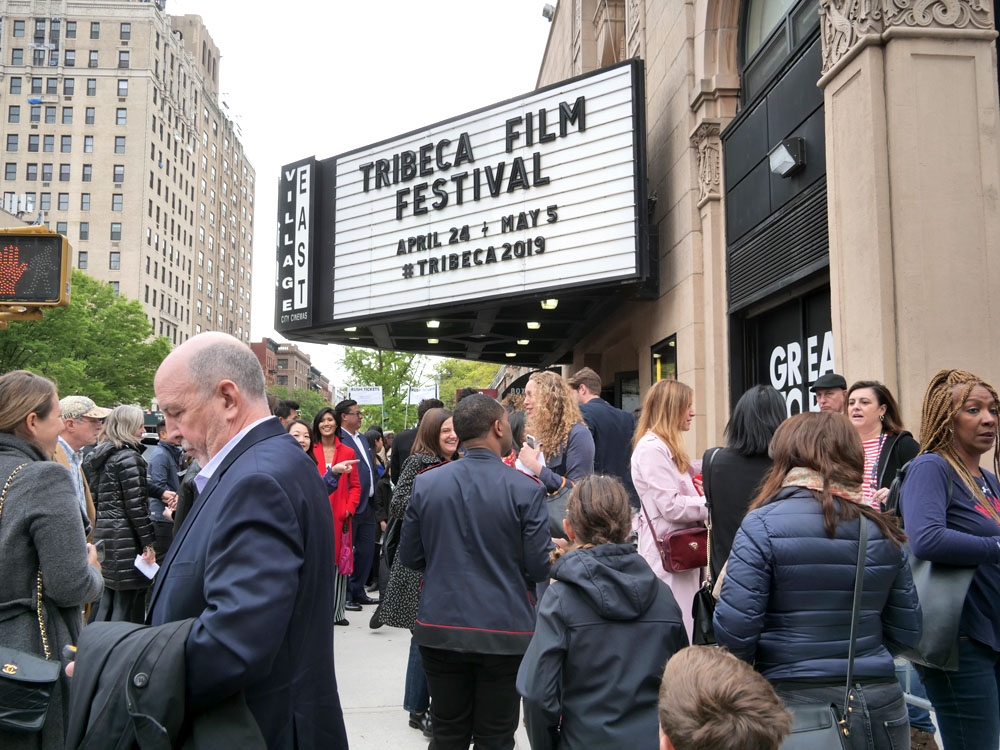 By Gregg W. Morris, Using TFF PR,
Estimated attendance of more than 146,000 people, 618 screenings and Talks, and the Virtual Arcade and Tribeca Cinema360. This year, 40% of the feature films had one or more women directors, people of color directed 29% of the feature films and 13% of the feature films were from individuals who identify as LGBTQIA.
---
---
Interviewed:


Award Winning SCHEME BIRDS Filmmakers, Tribeca Film Festival 2019

By Gregg W. Morris
---
---
May 3, Thursday, 2019
What Should Hunter Students Expect from the New Chancellor?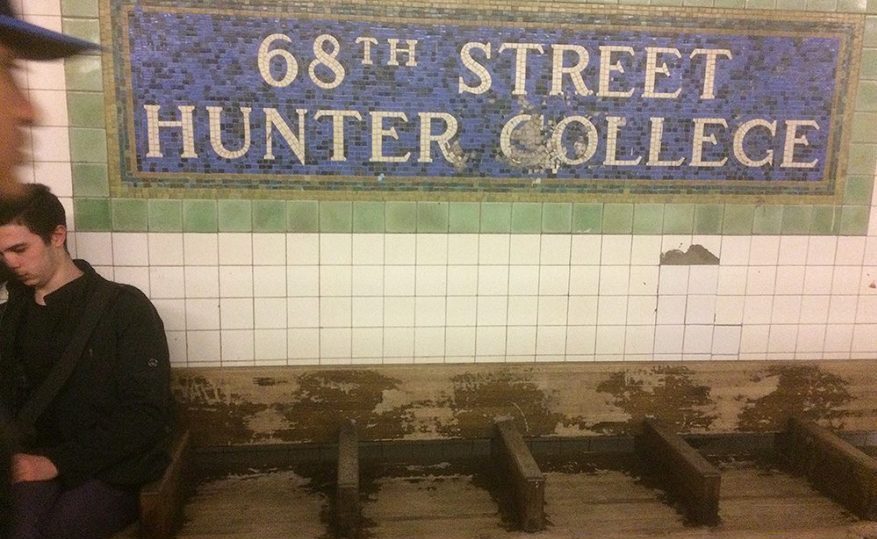 Article in the works by WORD reporters Arber Rexha & Malik Young.
Stay tuned to these pages.
---
---
New CUNY Chancellor's First Day at Work "Greetings"
Read all about it here.
[Originally published on a WORD local page Thursday, May 2, 2019]
---
---
Breaking News:
2019 Tribeca Film Festival Jury Awards Announced, 19-year-old Director Wins Top Prize
Phillip Youmans, the first African-American director to win The Founders Award, Best Narrative Feature, for Burning Cane, is the youngest director to have a feature in Tribeca. He wrote, directed, and shot the film at age 17.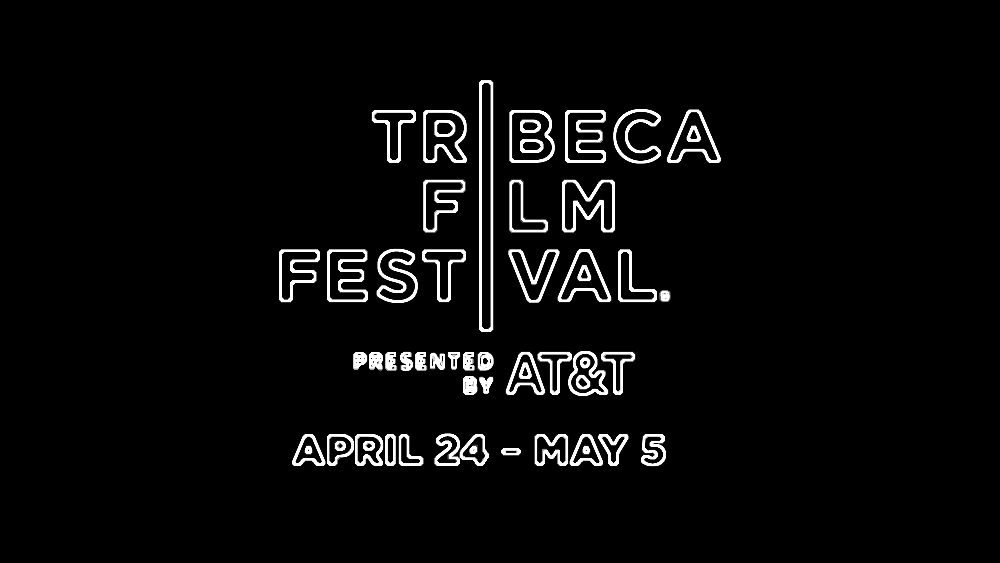 Read all about it here.
---
---
May 2 Error Correction
By Gregg W. Morris
The footage for A Wardrobe Mishap? Nah! … Tribeca Film Festival 2019 Red Carpet .. was mistakenly identified May 1 as scenes from the DRIVEWAYS red carpet. It's from CRSHD. The WORD, of course, regrets the error. New correct and corrected articles and videos are in the works.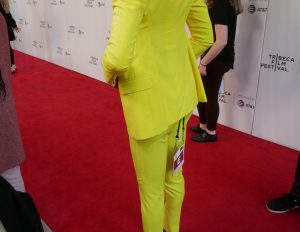 ---
---
April 29, 2019
Game of Thrones Tease!!!
---
---
AFTER PARKLAND Red Carpet, Tribeca Film Festival 2019 – April 26
By Gregg W. Morris, April 27, 2019
Writes TFF's Brian Gordon: "The horrific events at Marjory Stoneman Douglas High School on Valentine's Day 2018 continue to resonate in our lives among the reports on the emotional aftermath, the gun debates, and the inevitable social media chatter. For the survivors and parents of the fallen students, there's also the everyday life."
Click here for the red carpet.
Next screening is 8 p.m. May 1, Regal Cinemas, Battery Park 11-6
---
---
Tribeca Film Festival 2019 Hub Interview: What Does the "A" Mean?
By Gregg W. Morris, April 27, 2019
Theresa from Oakland, interviewed in the Hub, says "A" is for film enthusiast.
Read all about it here.
---
---
Stop Hate Project – Lawyers' Committee for Civil Rights Under the Law
April 25, 2019
Their Stop Hate Project is on the front lines of the fight against hate.
Read all about it here.
---
---
What Should CUNY Students Expect from the New Chancellor?
April 22, 2019
Queens College President Félix V. Matos Rodriguez takes over the office of the CUNY Chancellor May 1. WORD reporters Arber Rexha and Malik Young were assigned to interview Queens campus student leaders for a lowdown on what CUNY students could expect.
Rexha interviewed leaders of campus media.
Young interviewed elected campus leaders.
---
---
The 18th Annual Tribeca Film Festival Jury Is Comprised of …
April 21, 2019
The 18th Annual Tribeca Film Festival Jury Is Comprised of …
---
---
Film Society of Lincoln Center Tribute to Ester Krumbachová, Master of the Czechoslovak New Wave Cinema

April 20, 2019
Presented in collaboration with the Czech Center New York. A 10-film series tribute, May 24 to May 29, to the multitalented, artist and her cinematic impact.
Read all about it here.
---
---
Is This, Or Is This Not, a Bad Hair Day?
Mueller Probe Was a Waste of Time and Money – No Collusion, No Obstruction, Says the President

April 19, 2019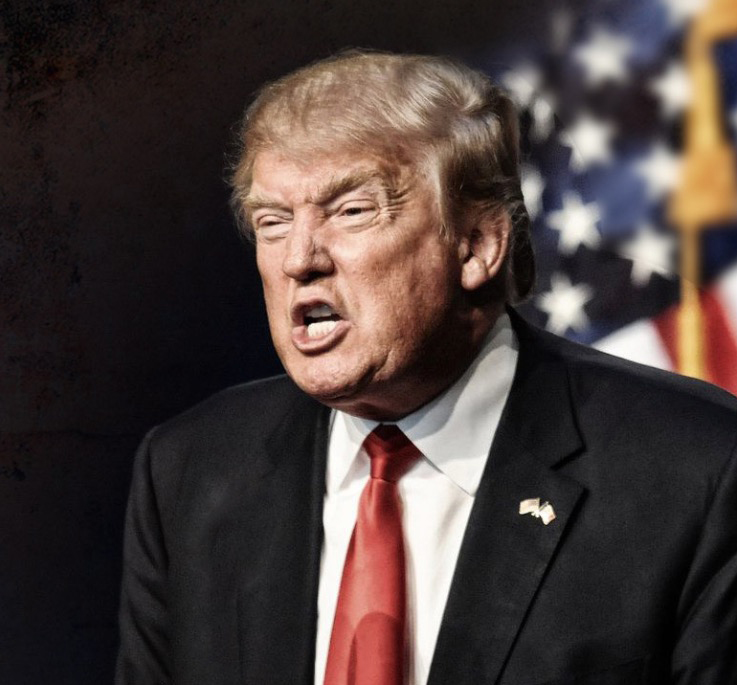 But what do WORD reporters Arber Rexha and Malick Young say?
---
---
2019 Peabody Awards
April 15, 2019 – Sixty nominees representing the of the most compelling and empowering stories released in broadcasting and digital media during 2018. Nominees were selected by unanimous vote of 19 jurors from more than 1,200 entries from television, radio/podcasts and the web in entertainment, news, documentary, children's and public service programming.
Thirty winners selected from amongst these nominees will be announced beginning next week.
The following made look like cyberspace gobbledygook but … click and be surprised.
http://www.peabodyawards.com/stories/story/ronan-farrow-to-host-awards-ceremony-on-may-18-in-new-york-city?utm_source=Monday+Memo&utm_campaign=a131577d78-EMAIL_CAMPAIGN_2018_12_17_07_49_COPY_01&utm_medium=email&utm_term=0_da4c383560-a131577d78-269765585&mc_cid=a131577d78&mc_eid=8c174e1fac&fbclid=IwAR2vW2cQIWCcxREbhHUU5wc2vLv-V5KVaEysAQ_TT8zIU18tWu1hCpd_Ugc
---
---
Tribeca Film Festival Celebrating Pride Day All Day, May 4
April 12, 2019 – Featuring Neil Patrick Harris, John Cameron Mitchell, Larry Kramer, Asia Kate Dillon – To Name a Few.
Day-long, Saturday, May 4, 10 a.m. to 6, Tribeca Festival Hub at Spring Studios. Honoring 50th anniversary of the Stonewall riots, including one-on-one interviews with LGBTQ+ luminaries including Neil Patrick Harris, John Cameron Mitchell, Larry Kramer and guest speaker Asia Kate Dillon. The program will reflect on the impact of this seminal moment for the LGBTQ+ community and include conversations with Raul Castillo, Patti Harrison, Angelica Ross, and more. Tickets are on sale now.
Read all about it here.
---
---
Tenth Anniversary of the Tribeca Disruptive Innovation Awards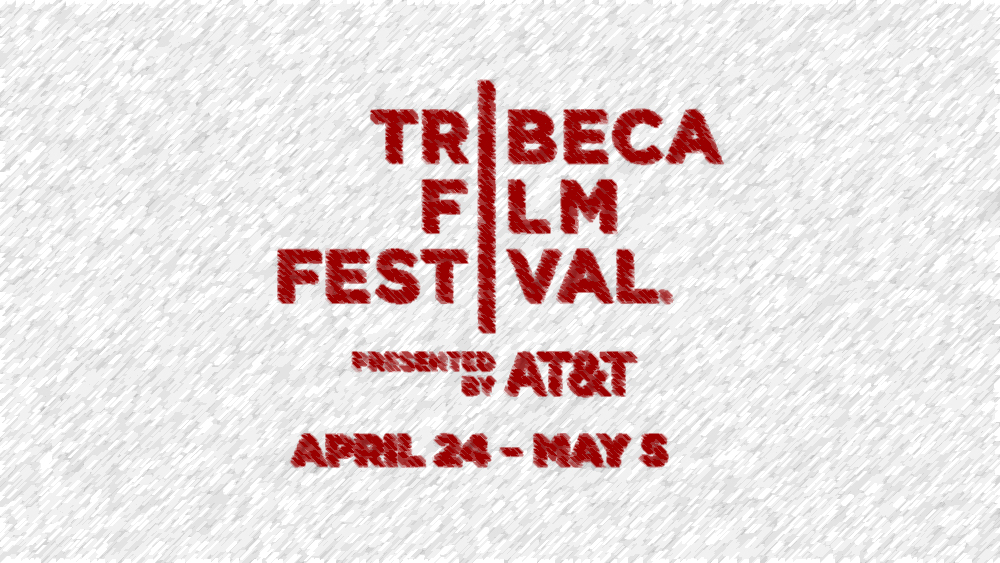 By Gregg w. Morris, April 9, 2019
Supported by the Tribeca Film Festival and the Disruptive Foundation, the awards serve as a living laboratory for advances in disruptive innovation theory and brings together the world's most fascinating disruptors whose stories will inspire anyone with an interest in the process of innovation.
Read all about it here.
---
---
WORKING WOMAN Film Review – Part II
Review by Gregg W. Morris, April 8, 2019
Part II, relying on the filmmaker's statement of Director Michal Aviad, completes the review of this bravura film that pushed this reviewer's buttons for 127 minutes.
Click here for Part II.
---
WORKING WOMAN Film Review – Part I
April 6, 2019
Publicized as a movie about the sexual harassment of a working Israeli wife. It is directed by Michal Aviad whose film pushed this reviewer's buttons – pushed them like few movies in recent memory. And the ending threw this reviewer, who had been gradually and inexorably pushed to the edge of his seat as if in the grip of an irresistible force, for an astonishing loop.
---
---
TRIBECA TALKS® – Tribeca Film Festival 2019 Thought Provoking Discussions
Creative Luminaries Martin Scorsese, Robert De Niro, Guillermo Del Toro, David O. Russell, Queen Latifah, Michael J. Fox, Denis Leary, Sarah Silverman, Rashida Jones, Questlove, Jaron Lanier and more. Tribeca Games® Presents An Intimate Conversation with Norman Reedus, Legendary Game Creator Hideo Kojima. Artist Prune Nourry has spent her working life exploring issues around the human body. At the tender age of 31, she was diagnosed with breast cancer – and she started documenting her treatment and its effect on her own body, turning her medical odyssey into an epic artistic adventure and feature documentary film,  Serendipity
---
---
2019 Tribeca Immersive, the Intersection of Storytelling and Technology, Debuts More Than 30 Immersive Experiences at The Virtual Arcade and Tribeca Cinema360
Wednesday, March 20, 2019
Showcasing more than 30 cinematic and cutting-edge virtual reality, augmented reality and mixed reality experiences by top artists who push the boundaries of storytelling with technology. Encompasses two events that run the duration of the Festival, Virtual Arcade, presented by AT&T, and Tribeca Cinema360. The Tribeca Film Festival takes place from April 24 to May 5.
---
---
2019 TRIBECA TV® and N.O.W. Lineup: April 24 – May 5
Tuesday, March 19, 2019
Debuting highly-anticipated new and returning TV series and spotlight creative online storytelling work. The Tribeca TV lineup will include 16 shows made up of eight series premieres, two season premieres, one feature documentary, and five indie pilots. The N.O.W. (New Online Work) section, sponsored by HBO, will showcase 12 projects from creators using digital platforms to tell original stories in addition to special spotlight programs.
Anniversary Events – Groundbreaking Series The Simpsons, In Living Color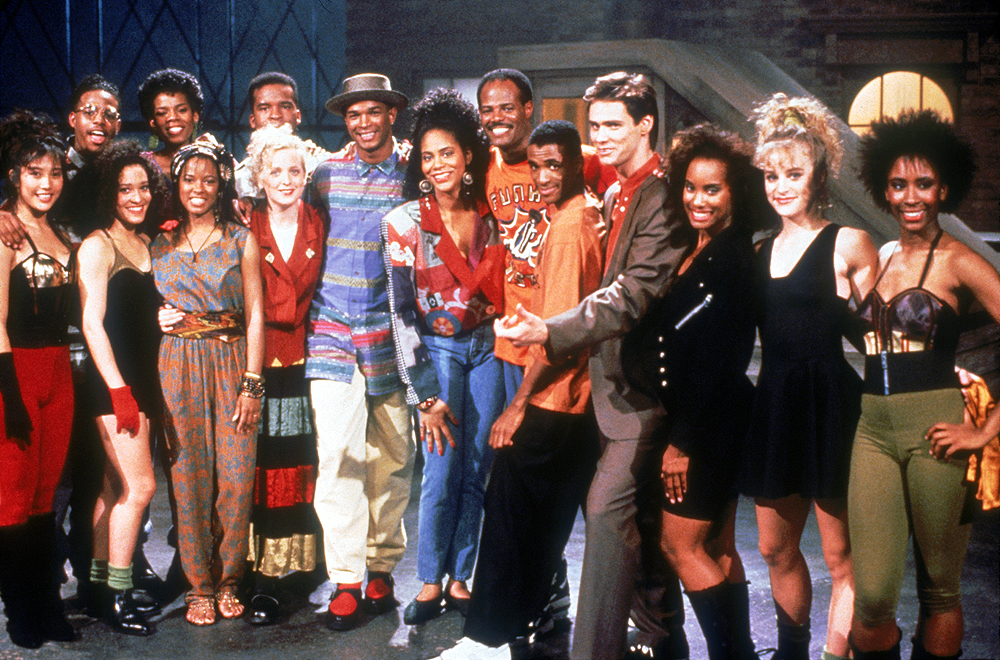 Read all about it here.
---
---
WORKING WOMAN Preview (Review in the Works)
Opens in New York City, Wednesday, March 27 at the IFC Center; Marlene Meyerson JCC of Manhattan
Director: Michal Laviad
Orna (Liron Ben Shlush), the mother of three young children, wearing several primary care-taking-hats, decides to help her husband struggling to start his own restaurant by wearing another hat – a regular job to help with the bills. Cutting to the chase, her boss sexually harasses her even as her increasing financial success is good for the company. Increasing harassment creates a crisis for her.
"Slow Burning – builds its tension so subtly you don't realize you've been holding your breath" – Elizabeth Kerr, Hollywood Reporter.
Holding our breaths? Uh oh.
See more Preview here.
---
2019 Tribeca Film Festival (April 24 to May 5) to Close with World Premiere of Danny Boyle's YESTERDAY
Saturday, March 16, 2019 – This rock-n-roll comedy follows Actor Himesh Patel's Jack Malik, a struggling singer-songwriter in a tiny English seaside town whose best childhood friend Ellie, played by Lily Hames, passionately supports his fading dreams of fame. However, along comes a freak bus accident – à la The Twilight Zone & a space-time continuum momnt: Jack wakes up to discover that The Beatles have never existed … !!! … and he becomes rich-rich-rich ripping off their songs … !!! … oh no … !!! … does he lose Ellie?!?!?!
Also, for TFF's closing night, special screenings honoring the 40th Anniversary of APOCALYPSE NOW and the 30 years since SAY ANYTHING became a cult classic. Galas Include World Premiere of BETWEEN ME AND MY MIND, featuring Phish's Trey Anastasio with special music performance Tribeca/ESPN Sports Film Festival World Premiere of THE GOOD, THE BAD, THE HUNGRY.
---
---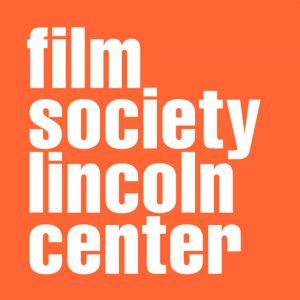 Art of the Real, April 18-28, Sixth Annual Nonfiction Showcase
Friday, March 15, 2019 – An essential showcase for the most vital and innovative voices in nonfiction and hybrid filmmaking. The 2019 lineup features a vibrant slate of new works by internationally acclaimed filmmakers and impressive, award-winning debuts from around the world, with two world premieres, 10 North American premieres, and six U.S. premieres.
Opening Night: North American Premiere of Frank Beauvais's Just Don't Think I'll Scream
Read all about it here.
---
---
Narrative, Documentary & Animated Selections – 2019 Tribeca Film Festival Short Films Lineup
Sixty-three diverse and engaging short films in competition and 31 world premieres, including a cross-section of international and U.S. filmmakers, curated from a record 5,131 submissions with female filmmakers directing 45 percent of the selections.
---
---
FrontPage Africa's Rodney Sieh – Hunter Alumnus & former WORD Editor – Blazing Trails
By Gregg W. Morris, March 12, 2019
[Wikipedia: "Frontpage Africa is a Liberian daily newspaper founded in 2005 by Rodney Sieh. As of 2012, it had a circulation of 1,500. FrontPage Africa investigative daily has received international recognition for its investigative journalism, and the Christian Science Monitor called it the nation's 'leading investigative daily.'"
Frontpage Africa – click here.
---
---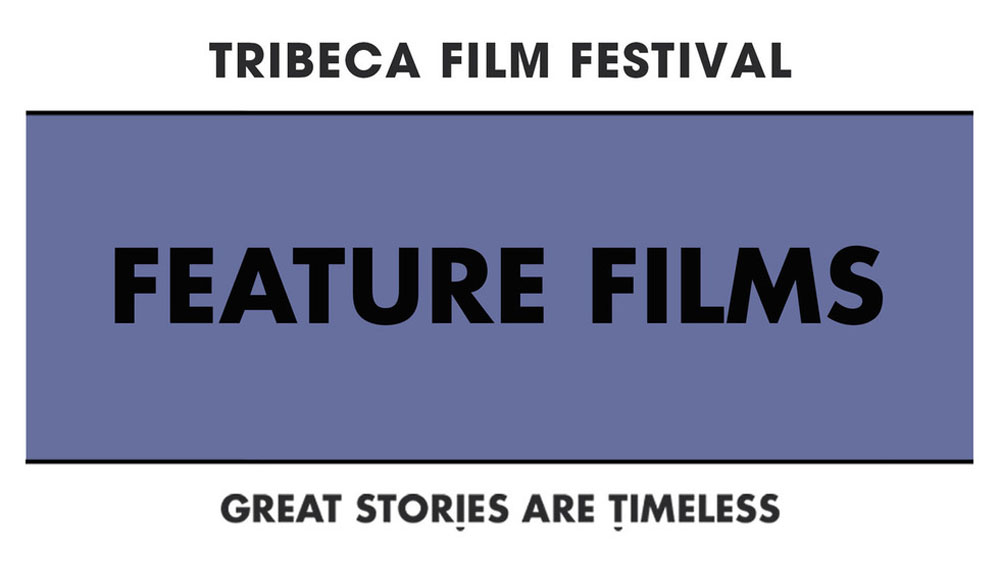 Festival Runs April 24 – May 5
March 11, 2019 – TFF 2019 feature program includes 103 films from 124 filmmakers. The films selected in the three competition sections consist of 50 percent women directed films. There are 81 World Premieres, 3 International Premieres, 8 North American Premieres, 1 U.S. Premiere and 10 New York Premieres. Also: 42 first-time filmmakers, with 19 directors returning to Tribeca with their latest projects. Forty percent of the feature films have one or more women directors, 29 percent of the feature films are directed by people of color and 13 percent of the feature films are by individuals who identify as LGBTQIA. The 2019 Festival was programmed from more than 9,295 total submissions.
---
---
Contacting the White House – The WORD's Malik Young 
By Malik Young, March 6, 2019
Second in a series of students interviewed for their opinions about President Donald Trump's 35-day shutdown of the federal government, harming legions of U.S. government workers. The shutdown affair appears to be a brute force temper tantrum, unlike any in recent history, to force Congress to budget $5 billion for the President's border wall.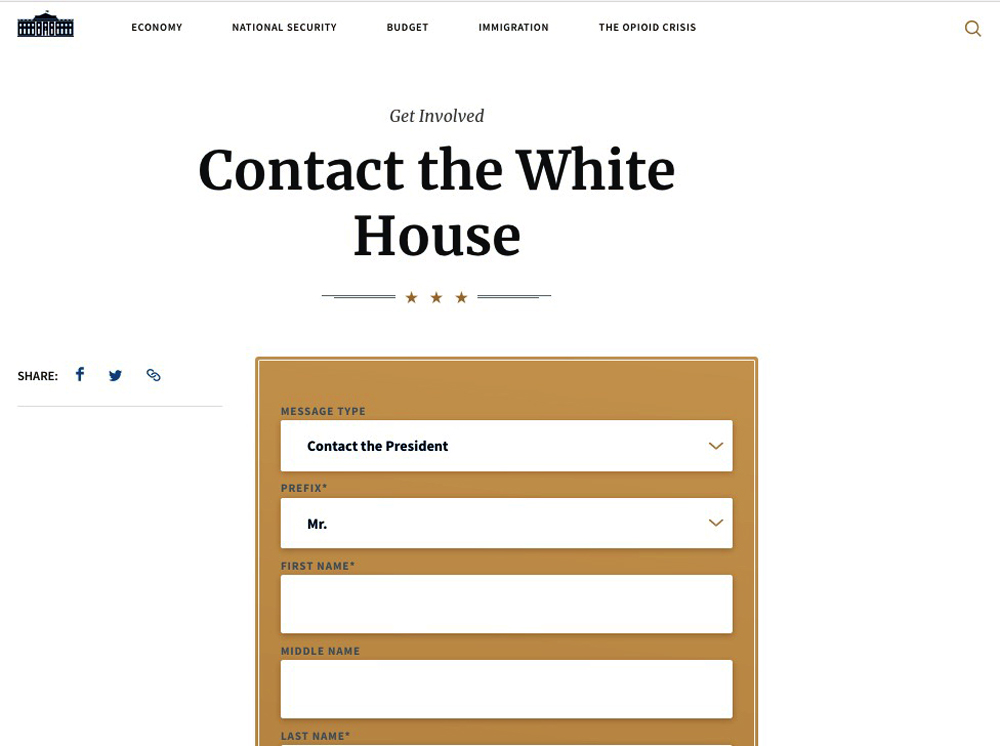 Click here for Malik's article.
---
---
Government Shutdown Wasn't a Trump Card
By Arber Rexha, March 6, 2019
WORD reporter interviews students for their opinions about the 35-day government shutdown. First in a series of articles for the CONTACT THE WHITE HOUSE PROJECT. The White House under President Barack Obama use to invite student journalists to participate in online news conferences. Why shouldn't President Trump!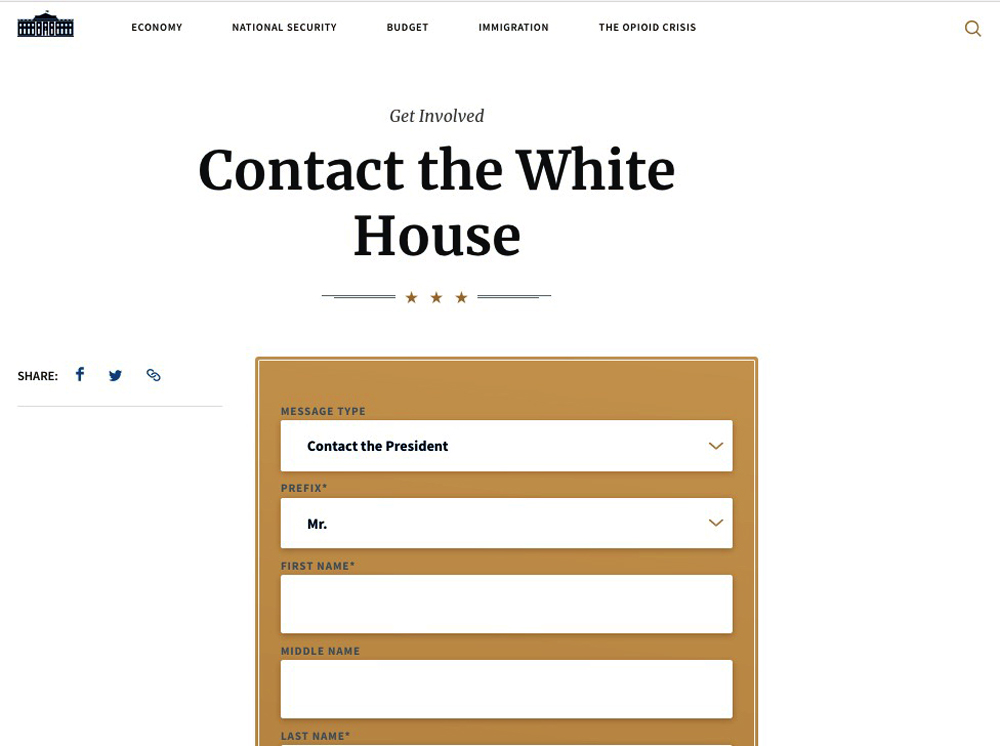 Click here for Arber Rexha's article.
---
---
December 18, 2018
The Rule of Law – The World Justice Project's Four Principles
Accountability, Just Laws, Open Government, Accessible & Impartial Dispute Resolution

Click here for more details.
Click here for The World Justice Project.
---
---
---
---
Picture published in Hunter Alumni Magazine around the time the WORD was getting started many moons ago. Undergraduate students writing for this publication have won more awards than any other publication at Hunter and CUNY with student reporters.