---
---
---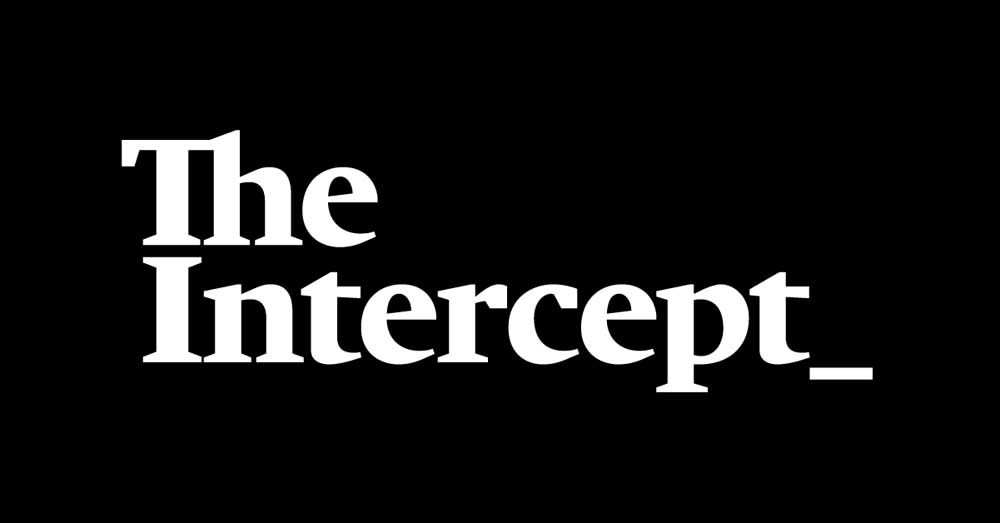 October 20, 2019
Ryan Grim
D.C. Bureau Chief
EDITOR'S PICKS
Check out links below.
Jamal Khashoggi's Empty Chair
I was on a panel at the National Press Club this week focused on media and the Middle East. My Intercept colleague Mehdi Hasan was there with me, but in between us was an empty chair occupied by a poster-board photo of the man who was supposed to be our fellow panelist: Jamal Khashoggi. Khashoggi, a journalist and critic of Saudi Arabia's Crown Prince Mohammed bin Salman, was murdered and dismembered by Saudi agents earlier this month.
Talking about the geopolitical implications of the brutal murder of the person who was supposed to be in the empty chair next to me was an experience I hope not to repeat.
The Washington Post published the last column Khashoggi filed, just before he was murdered. Glenn Greenwald looked at how the Post continued to pay and publish undisclosed Saudi lobbyists and propagandists, despite calling for others to sever ties with the kingdom. Since Greenwald wrote, the Post has started to tell columnists to choose either to continue to write for the paper or work for the Saudis.
Sarah Aziza interviewed Khashoggi this summer for The Intercept about Saudi Arabia's crackdown on activists for women's rights to drive. She wrote this week about the kingdom's decades-long pursuit of dissidents.
Check out the links above.
---
---
"Mihi Cura Futuri" – The Thought That Can Soothe the Savage Beast of Student Apprehensiveness
By Sagenda Alin, October 19, 2018
---
---
Back to the Books
By Allison Gettenberg, October 19, 2018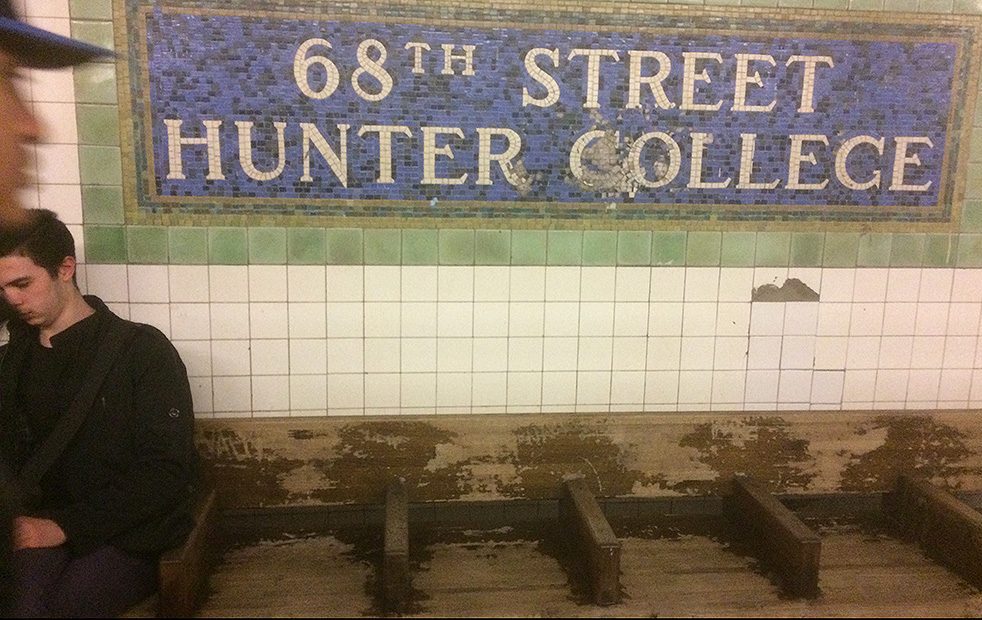 After a three-month break, long and hot for those living in the New York City metro area, students are back on the 6, N, R, Q, W and F trains to 68th Street and Lexington Avenue. They also are walking, biking, bussing, scootering and – for those with deep pockets – hailing taxis. The beginning of a fall semester can be exciting yet stressful for many who must balance studies, extracurricular activities, jobs and family responsibilities as they pursue their degrees.
Click here for article.
---
---
"I Never Tried the Sushi, It Looked Fishy"
By Bressni Neary, October 18, 2019
In the early weeks of the semester, it is not unusual for students to search – some frantically – for classes, friends, offices and bathrooms. A new wrinkle this semester: Students foraging for food because the third-floor student cafeteria in the Hunter West Building has been inexplicably closed. And, of course, it has a unflattering record with the city health department.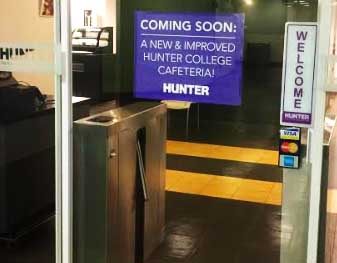 ---
---
Richard Prince's Journal-isms, October 17, 2018
---
---

NYFF56's Secret Screening Is a Secret No More: Jonah Hill's Directorial Debut, MID 90S
October 3, 2018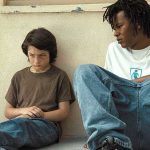 A frank, intimate, and emotionally layered reflection on an unlikely coming-of-age in the world of 90s
Click here for more.
---
---
Kavanaugh Aftermath Dominates Weekend Coverage

Columbia Journalism Review
October 1, 2018
"OUR UNDERSTANDING of sexual violence against women and the trauma—the lifelong trauma that ensues—has not progressed since I covered the Anita Hill hearings 27 years ago," Katie Couric told CNN's Brian Stelter on Sunday morning. The fallout from Thursday's testimony of Christine Blasey Ford and Brett Kavanaugh continued over the weekend, dominating coverage as confusion spread over the scope of an FBI investigation brought about by a last-minute compromise on Friday.
Click here for more.
---
---
Fight Over Kavanaugh Intensifies Amid Confusion Regarding Limits of FBI Investigation
October 1, 2018



The FBI investigation into allegations against Judge Kavanaugh, brokered as a last-minute deal Friday between Republican Senator Jeff Flake (R-AZ) and Democrats on the Senate Judiciary Committee, sparked a new round of partisan disagreement this weekend. The White House appeared to retain sharp limits on the probe even as President Trump and Republican officials publicly suggested otherwise. The investigation was intended to satisfy concerns that allegations against Kavanaugh weren't being fully vetted before the full Senate took up his nomination. Trump said on Saturday that the FBI will have "free rein" to investigate allegations of sexual misconduct against Kavanaugh, but the emerging contours of the inquiry showed its limited scope.
Full report here.
---
---
Noam Chomsky – The Future of Capitalism
September 29, 2019
---
---
American Bar Association President Called for FBI Investigation Against Kavanaugh
September 29, 2018
"We make this request because of the ABA's respect for the rule of law and due process under law. The basic principles that underscore the Senate's constitutional duty of advice and consent on federal judicial nominees require nothing less than a careful examination of the accusations and facts by the FBI."
Click here for more.
---
---
Breaking News
September 28, 2018, 4:32 p.m.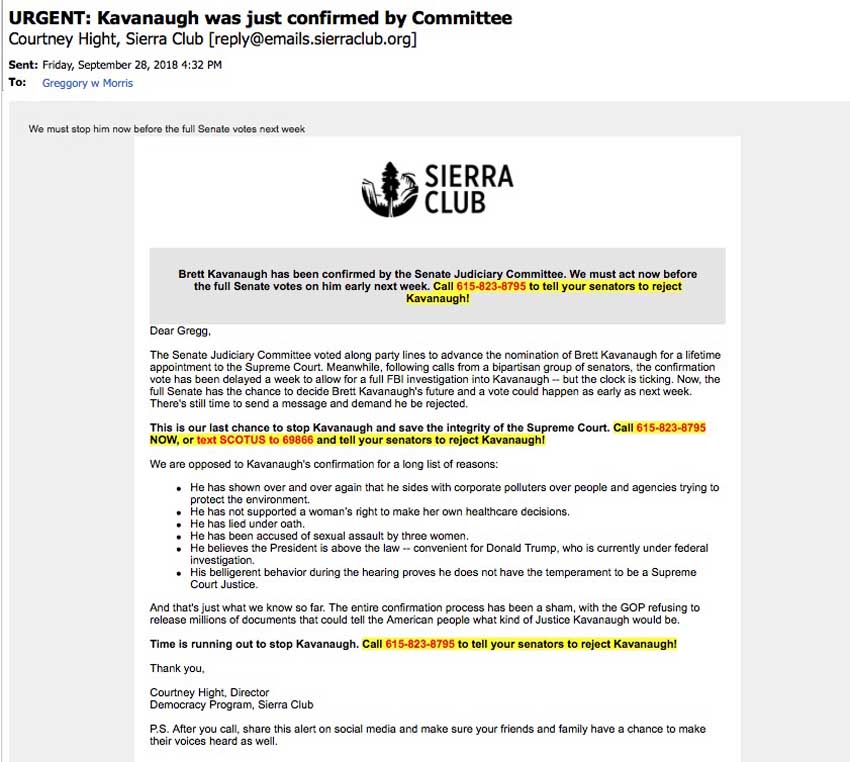 ---
---
Fight Over Kavanaugh Heats Up Amid New Allegations Ahead of Senate Judiciary Committee Hearing
September 27, 2018



Supreme Court nominee Brett Kavanaugh is scheduled to appear Thursday before the Senate Judiciary Committee at a high-stakes hearing, beginning at 10 a.m.
Click here for article.
---
---
BREAKING NEWS:


Lawyers Committee for Civil Rights Under the Law: Suspend Supreme Court Nomination Process Now!

September 26, 2018
"The Constitution gives the President the power to nominate individuals for the Supreme Court. It also gives the Senate the equally important and independent power to provide advice and consent on those nominees. At every turn, we have seen the executive branch injecting itself into the Senate's role by blocking and denying them access to relevant records and documents needed to properly vet the nominee."



Click here for historic lawsuit.
---
---
Here It Is: The 56th New York Film Festival Poster …
September 26, 2018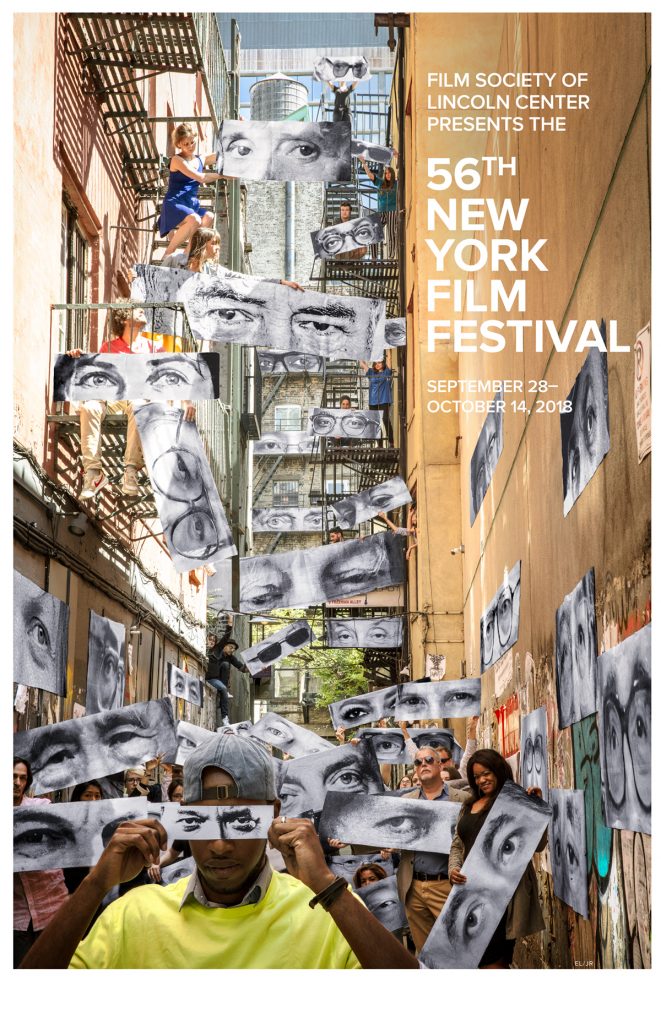 Cinematographer Ed Lachman and Visual Artist Jr join an impressive legacy of artists whose works have been commissioned for festival posters, including Andy Warhol, Roy Lichtenstein, David Hockney, Julian Schnabel, Cindy Sherman, and last year's artist, Richard Serra. "This year's poster came together in the best imaginable way – spontaneously, at last year's festival," said New York Film Festival Director Kent Jones.
Click here for more festival poster news.
---
---
Why Victims of Sexual Abuse Often Don't Come Forward
By The WEEKLY REVEAL – Center on Investigative Journalism
September 25, 2018
The reality is that for many victims of sexual abuse, coming forward can take years. We've done a number of stories over the years that highlight this issue specifically:
At 32 years old, reporter Tennessee Watson told police that her gymnastics coach abused her as a child. Reporting on the topic, she found that 1 in 10 adults – 24 million people – were sexually abused before they reached 18. Yet less than 40 percent of children who are sexually abused tell anyone. And a fraction of those cases end up being reported to authorities.
Others fear retribution. Reporter Trey Bundy has spent years examining how sexual abuse happens – and gets buried – in the secretive and tightly knit world of Jehovah's Witnesses. Victims who speak up run the risk of being "dis-fellowshipped," a formal ostracism that effectively cuts them off from family, friends and the only community they've ever known.
Finally, Bernice Yeung has reported extensively on sexual assault committed against female farm workers and janitors who clean at night. Every woman's story is uniquely painful, but many share a common theme: The threat of losing their jobs ensures silence – and a lack of accountability for attackers.
Other women who didn't report have their reasons. And they're sharing them on social media.
Center on Investigative Journalism
---
---
Columbia Journalism Review: The New Yorker Reporters Ronan Farrow and Jane Mayer Drop a Kavanaugh Bombshell
September 24, 2018
CJR: "Farrow and Mayer report that Deborah Ramirez, a classmate of Brett Kavanaugh's at Yale, "remembers Kavanaugh had exposed himself at a drunken dormitory party, thrust his penis in her face, and caused her to touch it without her consent as she pushed him away."
Click here for more.
---
---
Participants for the 56th New York Film Festival Artist And Critics Academies
By Gregg W. Morris, September 23, 2018
Participants for the NYFF56 Artist Academy, an immersive four-day program for filmmakers early in their careers, and the NYFF56 Critics Academy, a workshop for aspiring film writers and a venture of Film Comment magazine at the 56th New York Film Festival.
Click here for article.
---
---
Journalist Manny Jalonschi Reviews Bob Woodward's Fear
September 20, 2018
Donald Trump is a mass-murdering bigot oligarch. Woodward's Fear is a play by play accounting more than an analysis of the people around Trump – Rex Tillerson, Stephen Miller, Kellyan Conway, Steve Bannon and General John F. Kelly – who support his policies and try to keep him from committing atrocities equivalent to war crimes.
Click here for review.
---
---
FBI Raid Thomas Paine's House, Point Guns At His Young Children; How an Award-Winning Reporter Became Thomas Paine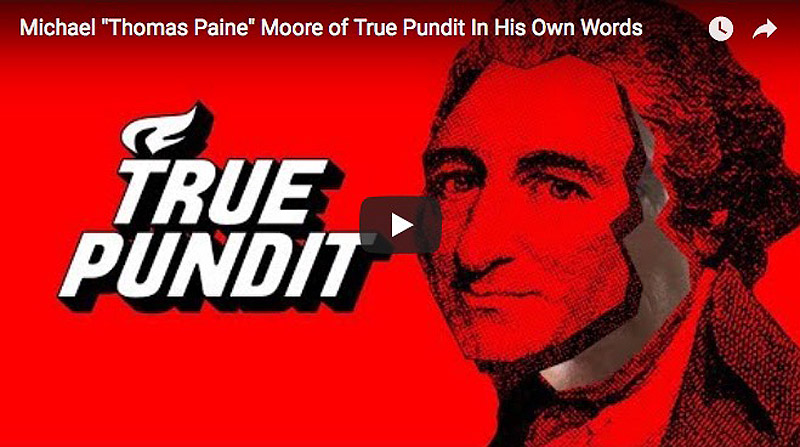 By Gregg W. Morris
September 16, 2018
Michael Moore AKA Conservative Journalist Thomas Paine is a former Rutgers University journalism student taught by this writer.
Click here for story – video and article.
---
---
Say Hello to Florence

September 13, 2018
By Gregg W. Morris
---
---
CUNY Sends Alert as an Apocalyptic Florence Approaches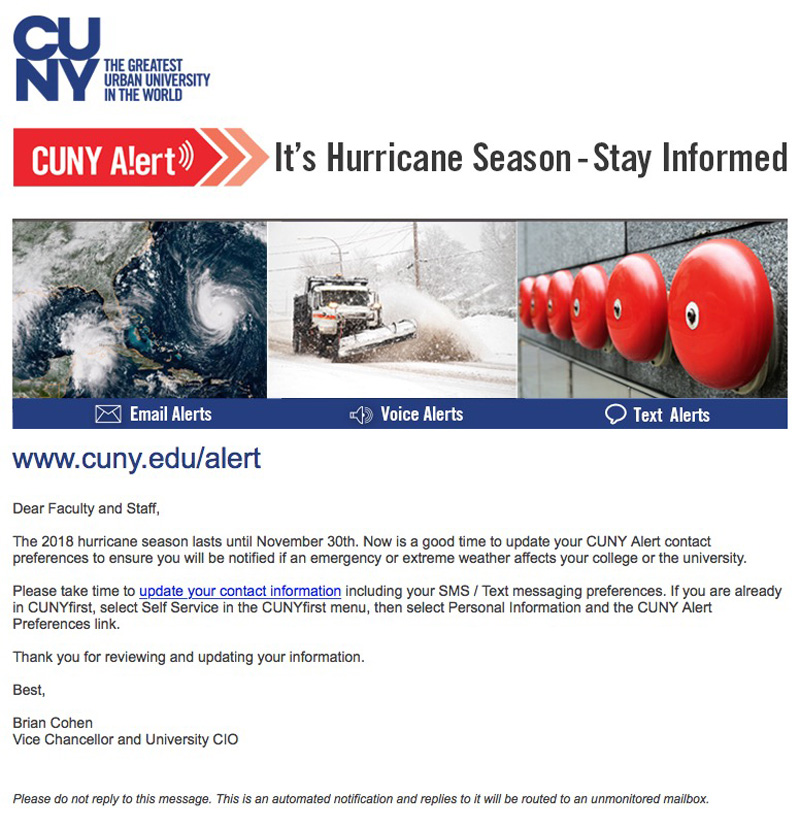 September 13, 2018
By Gregg W. Morris
---
---
Part 2 Q&A with Director Rudy Valdez, THE SILENCE, New York Latin Film Festival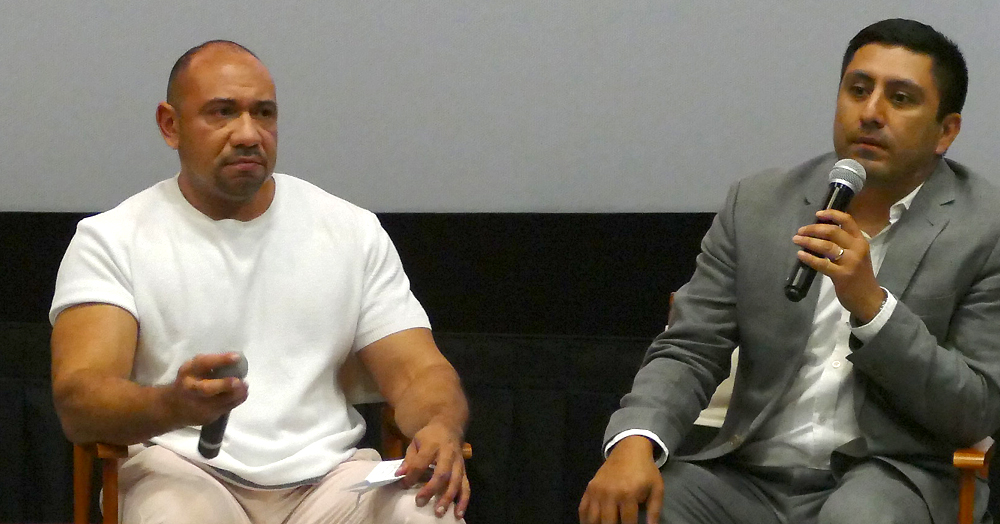 By Gregg W. Morris
September 12, 2018
THE SILENCE screened at the New York Latino Film Festival August 23, and debuts October 15 on HBO. The Q&A with Moderator Calixto Chinchilla, Founder/Executive Director of the festival, left, and, right, Director Rudy Valdez, was riveting.
Click here for Q&A, Part 2
---
---
Q&A with Director Rudy Valdez, THE SILENCE, New York Latin Film Festival – Part 1
By Gregg W. Morris
September 4, 2018
THE SILENCE screened at the New York Latino Film Festival August 23, and the Q&A with Director Rudy Valdez and Moderator Calixto Chinchilla, Founder/Executive Director of the festival, was riveting. Film reviews of THE SILENCE are embargoed until October 15 when it debuts on HBO – no embargo for this Q&A article.
Click here for article.
---
---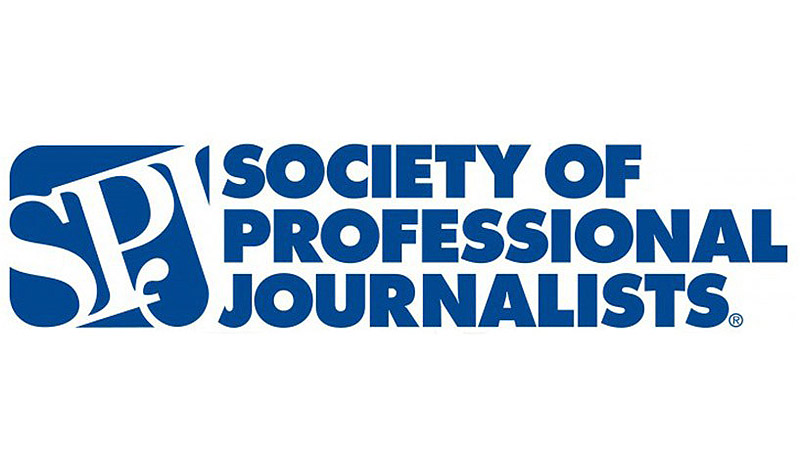 Independent Collegiate Newspapers Need Campus Support
September 2, 2018
So says SPJ President Rebecca Baker.
About SPJ.
---
---
---
---
Picture published in Hunter Alumni Magazine around the time the WORD was getting started many moons ago. Undergraduate students writing for this publication have won more awards than any other publication at Hunter and CUNY with student reporters.