THE CENTRAL PARK FIVE as a Cautionary Tale for Students
By Contributing Writer Kashima Grant, January 17, 2017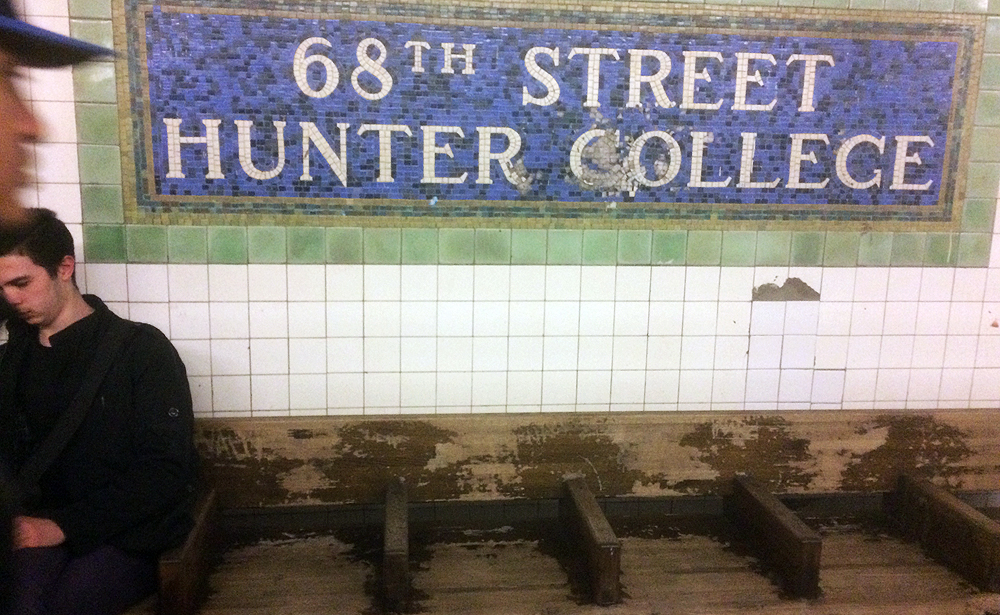 Reviewing this film provided a great learning experience about what can happen when the ethics and moral compasses of the New York City criminal justice system and mainstream, corporate New York City news organizations are thrown out the window.
Click here for article.
---
---
VINCE GIORDANO – THERE'S A FUTURE IN THE PAST Film Review
By Gregg Morris, January 11, 2017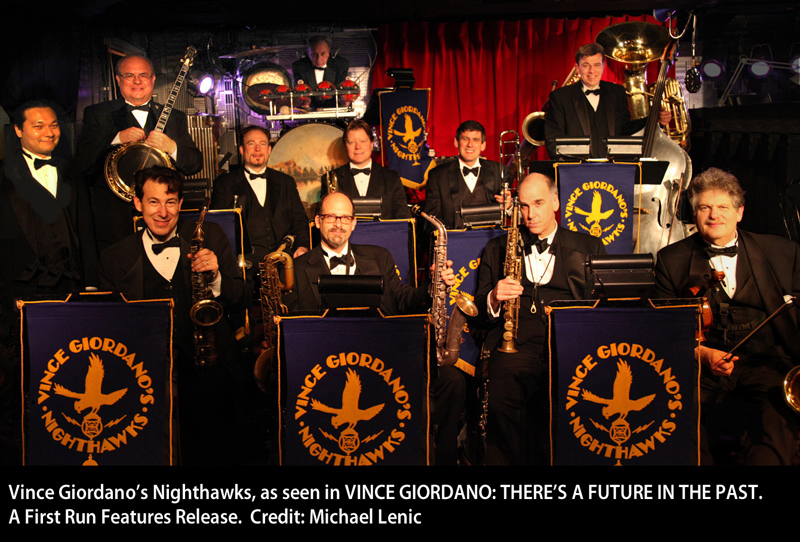 Click here for this two-thumbs-up-&-lots-of-stars film review.
---
---
Central Park Five: Donald Trump Believes They Should Never Be Free
By Contributing Writer Lesia Forde, January 5, 2017
Does the 2012 documentary THE CENTRAL PARK FIve have any value as a cautionary tale for today's ethnic youth? That was part of the challenge put to student journalists in a journalism ethics class because of the ignominious role of the New York City mainstream corporate news media.
---
---
THE CENTRAL PARK FIVE: A Commentary

By Contributing Writer Julia Suarez, January 5, 2017
If you don't feel livid about what I am about to describe in my article and can't or refuse to see it as indicative of systemic racism in our city, then you may be part of the problem.
---
---
What Does It Take To Become a Food Writer?
By Katherine Hernandez, December 31, 2016
Interest in food writing increased in recent years because of millennials who used blogs and Instagram about food at the restaurants where they were being served. These early pioneers were more interested in informing their friends and followers than planning on careers but so many were doing it that it became a trend that inspired imaginations.
Click here for the article.
---
---
Awesome Tour Memoir
By Lillian Gissen, December 28, 2016



What's a connoisseur of celebrity culture suppose to do when she learns that one of her favorites is performing in the iHeartRadio Jingle Ball tour, one of the biggest of its kind of the year.? She has to attend all the shows where he is performing. There's no getting around it.
Click here for the article.
---
---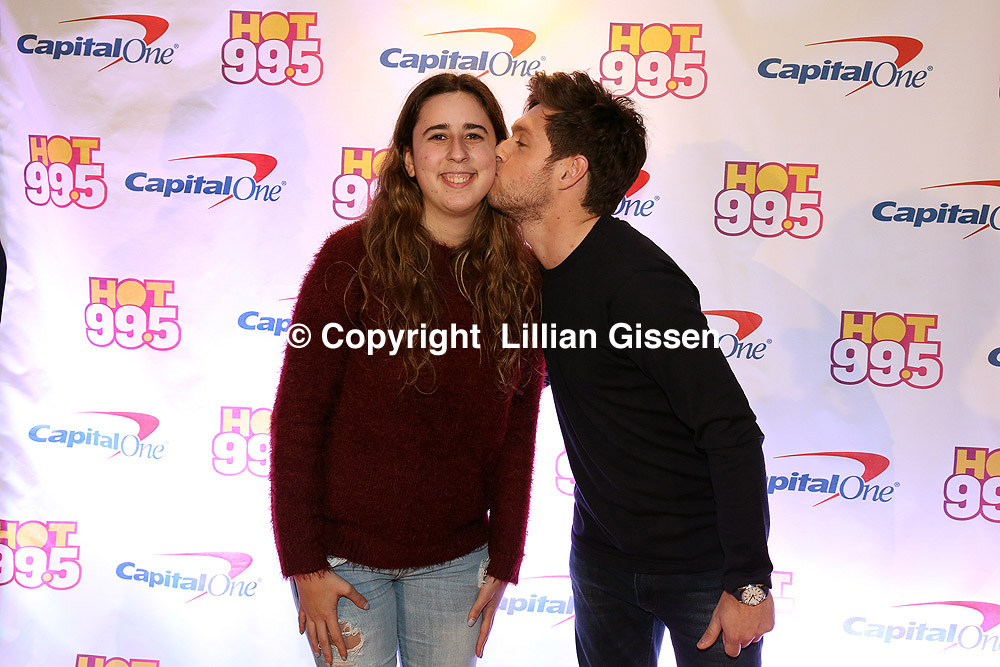 "The Girl That Meets All the Celebrities"
WORD writer Lillian Gissen, who belongs to a super coterie of fans who often can get up close and personal with super celebrities, shares some experiences.
By Lillian Gissen, December 26, 2016
Click here for article.
---
---
Has One of the Most Seedy Presidential Campaigns in Memory Resulted in One of the Most Seedy President-Elects?
By Contributing Writer Kashima Grant, December 26, 2016
I remember waking up November 9 and checking the news application on my phone for the results, and once I saw that he had won, I was pretty much sad for the rest of the day. The weather in New York that day mirrored my feelings and what I imagined were the feelings of many New York residents. That is, damp, dreary, gloomy and cold.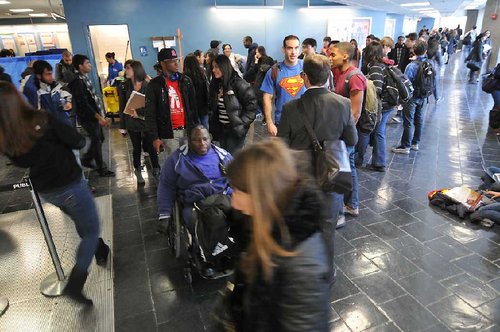 Click Here for article.
---
---
Essay: Helping Immigrant Communities Resist the Smog of Fear Caused by President-elect Donald Trump
By Senior Editor Tatiana Villamil, December 26, 2016
Thirteen days after election night, a CUNY J-School panel of lawyers and activists with extensive experience in immigration rights dispensed critical information to an assembled crowd of ethnic news journalists so that they could enlighten their readers and viewers and the communities that they served for anticipated changes, probably hostile, in immigration policy because of the election of Donald Trump.
---
---
How Hunter Millennials Stay Informed About News – Part 6, Last of the Series
By Contributing Writer Julia Suarez, December 26, 2016
Click here for article.
---
---
The Election and the Current State of America
By Contributing Writer Andrew Henry, December 24, 2016
It is clear that millions are happy. It is also obvious that millions are disgruntled. Hillary Clinton lead Trump, 62,523,126 versus 61,201,031 in the popular vote though trailed him in the Electoral College count, 232 compared to his 306. Is it safe to say that more than 62 million voters are seething in their homes?
Click here for article.

---
---
Si Se Puede, Yes We Can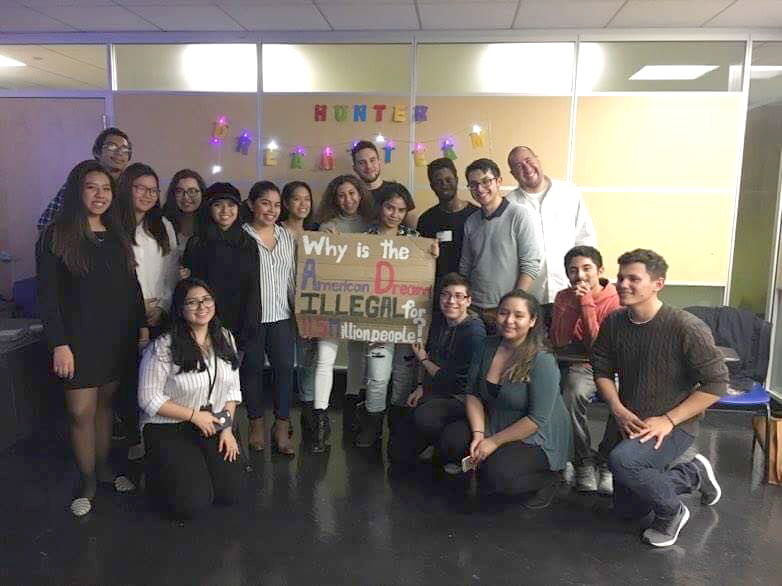 By Marjorie Fajardo, December 21, 2016
Growing up as an undocumented teenager in a country that portrays me as a criminal has been a challenging experience. Aside from feeling like I'm not wanted in the country, I've had to learn to deal with restrictions that can hamper my moving forward and keeping me from contributing to the greater good.
Click here for article.
---
---
Transfer Students Interviewed for This Article Say Hunter Policies Bushwhack Their Dreams
By Anthony Falletta, December 17, 2016
Click here for article.
---
---
Many May Be Decking the Halls This Season, Millions May Also Be Crawling Them
By Carmen Rios-Nuñez, December 16, 2016


The number of college students seeking mental health support has Increased exponentially since 2009, according to a 2014 article by the American Psychological Association. Hunter students struggling with mental health issues can find help right on campus, said Ariella Soffer, Ph.D, an intake coordinator at Hunter's Counseling and Wellness Services.
Click here for story.
---
---
A Man and His Time Capsule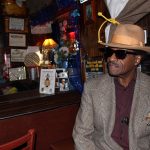 By Ricardo Montero-Hernandez, December 16, 2016
Picture by Ricardo Montero-Hernande
Samuel Hargress Jr. stands by the door of his jazz bar every night of the week. His Paris Blues provides an old school, Harlem ambience of a time before gentrification, and he greets every customer as a new neighbor.
Click here for story.
---
---
If It Happened to Them, Could It Happen to You?
By Contributing Writer Avid Maldanado, December 14, 2016
"I'm one of the Central Park Five. Donald Trump won't leave me alone." So wrote Yusef Salaam in a Washington Post article published before the November 8 presidential election. Has Contributing Writer Avid Maldonado, reviewing the documentary THE CENTRAL PARK FIVE, penned a cautionary tale about what could lie ahead after January 20, 2017, the Presidential Inauguration?
Click here for article.
---
---
Undocumented Students Want to Know If the Chancellor of the City University of New York Stands With Them

By Ricardo Montero-Hernandez, December 14, 2016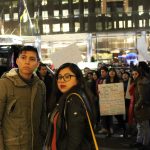 Reporter Ricardo Montero-Hernandez was invited to a Roosevelt House forum where the concerns of undocumented students at CUNY were to be addressed. Some students, in turn, presented a petition to the office of the CUNY Chancellor, stating that he should step up to the plate and declare CUNY a sanctuary campus.