Queens Free Press Reports on Lockout of Faculty at LIU-Brooklyn
Click here for more information.
---
---
THE BEST DEMOCRACY MONEY CAN BUY Film Review
By Gregg Morris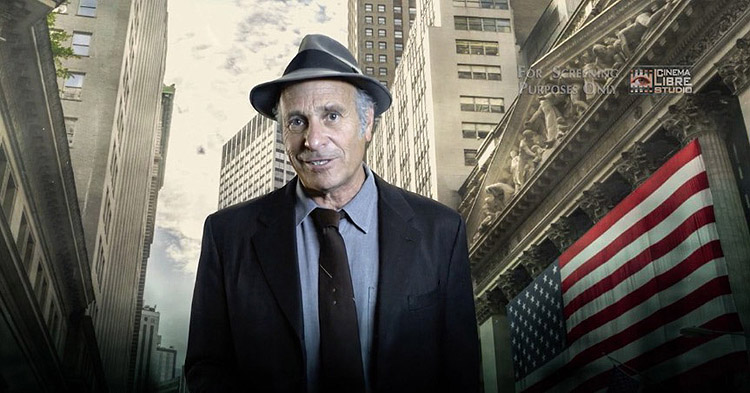 On the eve of The Mother of All U.S. Presidential Debates, Gonzo Guerrilla Journalist Greg Palast's latest movie is showing in New York City, telling the story of his efforts to thwart  a conspiracy by extreme right wing powers to nullify the votes of at least 1 million people, mostly People of Color.
Millions of Americans would consider this an incredulous conspiracy theory, but this reviewer accepts its timely showing as a synchronistic message from the Universe about this year's presidential election. Click here for review.
---
---

New York Film Festival Artist Academy and Critics Academy
By Gregg Morris
The Artist Academy is an immersive creative experience for filmmakers early in their careers, and the Critics Academy, a workshop for aspiring film critics, at the 54th New York Film Festival (September 30 – October 16). The NYFF Critics Academy, now in its fifth year, is a co-presentation of Film Comment magazine, a publication of Film Society of Lincoln Center, and IndieWire, with support from the latter's parent company, Penske Media Corporation.
Click here for more info.
---
---

New York Film Festival 54th Lineup for Annual Avant-Garde Showcase, Projections
By Gregg Morris
---
---
STARVING THE BEAST Film Review
By Gregg Morris, September 12
A lucid and compelling 75-minute rebuttal, eloquently expressed with factual details and analyses buttressed with interviews, of right wing efforts to radically change America's public higher ed system with policies that cause skyrocketing tuition and fees as well as harmful reductions in academic services and support at public higher ed campuses. This is an issue that makes headlines but is not well understood by the American public that stands to lose a lot. Click here for full review.
STARVING THE BEAST opened at the IFC Center Friday. Click here for remaining show times.
---
---
Be on the Lookout for This Suspect Who Attacked a Hunter Student and Stalked Her on Campus
By Ricard Montego-Hernandez, September 11
According to NYPD DCPI: On Monday August 29, 2016, about 9:30 a.m. aboard a southbound "6" train at the 68 Street station on Lexington Avenue, the suspect grabbed a 19-year-old female victim's buttocks as she exited the train. The suspect then followed the victim into her school and up to a classroom. The suspect fled the location when the victim saw him.
The individual is in his 40s, 5 feet, 10 inches, bald; last seen wearing a blue T-shirt, light colored shorts, and he wore a backpack.
Anyone with information in regards to this incident at Hunter College is asked to call the NYPD's Crime Stoppers Hotline at 1-800-577-TIPS (8477) or for Spanish, 1-888-57-PISTA (74782). The public can also submit tips by logging onto the Crime stoppers website at WWW.NYPDCRIMESTOPPERS.COM or by texting their tips to 274637 (CRIMES) then enter TIP577. All calls are strictly confidential.
---
---
I AM NOT A SERIAL KILLER – Film Review
By Gregg Morris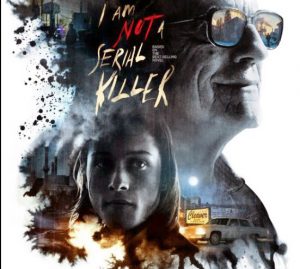 Made in the vein of five-star art house horror gems like EXISTS (2014) and IT FOLLOWS (2014): Low budget with the heart of a major motion picture. This is one movie I wish Hollywood comes calling with beaucoup bucks for the director to make a big budget movie.
Here's a link to this gem of a fright flick.
---
---
WHITE GIRL Film Review
By Gregg Morris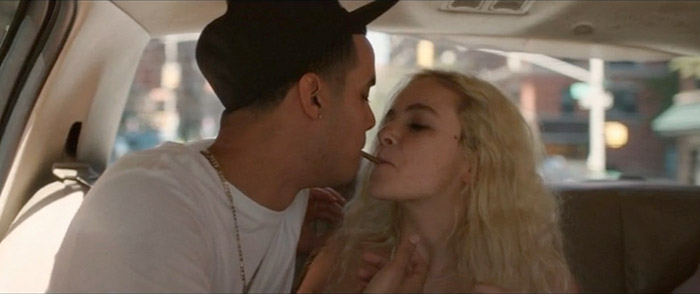 What Quentin Tarantino did for the aestheticization of mind f*cking cinematic violence, Director-Writer Elizabeth Wood's soft porn marvel may do for films daring to feature libidinous white females who gorge on sex and drugs and barely suffer the dire consequences and debasement that happen to real life profligates.
This writer agrees with a Variety reviewer that Director-Writer Elizabeth Wood's compelling piece should have been one the 10 must-sees at an earlier Sundance Film Fest. Absolutely, yes. But …