Spring Semester Reflection


By Carmen Carmen Rios-Nuñez, February 26, 2017
Class discussions, writing assignments tantamount to unannounced quizzes, several out-of-class interviewing exercises, critiquing other student journalists' works and a special project following up a flawed local CBS story about a Hunter student groped on a subway train helped me to become a better reporter.
click here for story
---
---
Filipino Community on Trump Alert: Community Leaders Vow to Protect Immigrants on Impending Deportations
By Marivir R. Montebon, OSM!, February 22, 2017



Full story here.
---
---
NYC Commission on Human Rights Reports 60 Percent Increase in Discrimination Inquiries in 2016 and an Increase in Damages for Aggrieved New Yorkers
It received 8,330 reports in 2016 compared to 5,296 in 2015, a nearly 60 percent increase. The commission increased total damages and civil penalties to $1,452,136 in 2016 from $1,351,984 in 2015.
---
---
MY NAME IS EMILY Film Review
By Avid Maldonado, February 13, 2017
An intrepid 16-year-old ingenue runs away from her foster home to rescue her dad from a psych ward.
Click here for review.
---
---
MY NAME IS EMILY (Film Preview)
Film Review in the Works by Avid Maldonado
Opening February 17
Preview by Gregg Morris, February 11, 2017
In this promising feature – some are already calling it "a triumph of defiance and determination," "a moving and poetic coming of age story" – a 16-year-old spunky girl runs away from her foster home to rescue her father from a psychiatric institution.
Click here for preview.
---
---
New York Commission on Human Rights Charges Wheelchair Assistance Contractor at JFK International Airport for Violating the NYC Human Rights Law by Repeatedly Discriminating Against Muslim Employees
Pax Assist Inc., a wheelchair assistance service at JFK International Airport, has been accused of violating the NYC Human Rights Law for allegedly discriminating against Muslim employees by repeatedly denying their requests for break time to pray and break fast during Ramadan.
Click here for full story.
---
---
City Agencies, Leading Muslim-American Organizations and Community Organizations Join Forces For a #Onenewyork Day of Action: Protecting Our Muslim Communities
February 7, 2017
Consumer Affairs, Immigrant Affairs and Human Rights, along with Leading Muslim-American Organizations and Community Partners, conduct outreach to reassure and educate Muslim New Yorkers about city protections and resources.
Click here for more info.
---
---
CUNY's Board of Trustees Have a Message for Trump
January 31, 2019
In light of President Trump's Executive Order, CUNY's Board of Trustees reaffirms its long-standing commitment to welcoming, protecting and supporting our students, faculty and staff who are foreign nationals, immigrants or refugees.
Click here for story.
---
---
Bland But Righteous Statement From Chancellor James B. Milliken About President Donald Trump's Travel Ban
Sent CUNY wide January 30, published here January 31
CUNY Chancellor James B. Milliken, in his statement about CUNY protecting and supporting "our students, regardless of their immigration status, is unwavering," included a list of five about CUNY's plans for protecting students.
Click here for full statement.
---
---
Political Science Professor Says CUNY Students Have Been Impacted by Trump Ban
Posted January 29 on Hunter-L Listserv by Political Science Professor Kenneth Paul Erickson.
Dear Colleagues,
I am writing to inform you that Trump's travel ban has already adversely affected our students. One of our doctoral students, Saira Rafiee, was denied re-entry into the United States yesterday under Trump's new order.
Click here for full article.
---
---
THE CENTRAL PARK FIVE as a Cautionary Tale for Students
By Contributing Writer Kashima Grant, January 17, 2017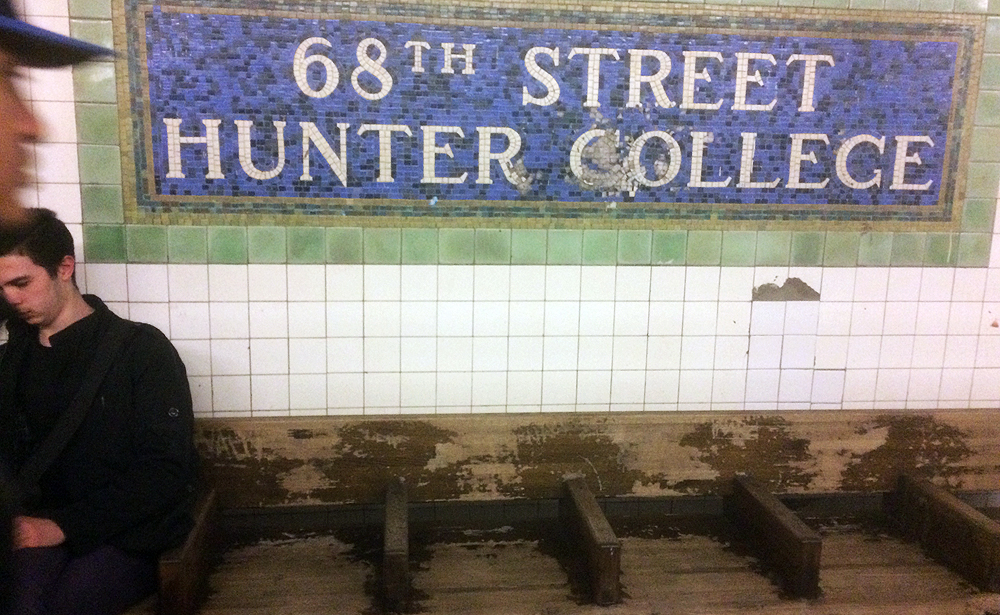 Reviewing this film provided a great learning experience about what can happen when the ethics and moral compasses of the New York City criminal justice system and mainstream, corporate New York City news organizations are thrown out the window.
Click here for article.
---
---
VINCE GIORDANO – THERE'S A FUTURE IN THE PAST Film Review
By Gregg Morris, January 11, 2017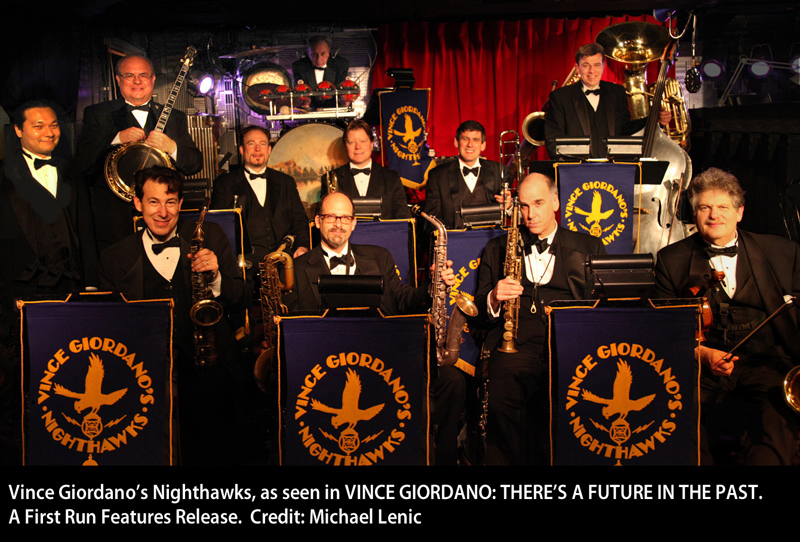 Click here for this two-thumbs-up-&-lots-of-stars film review.
---
---
Central Park Five: Donald Trump Believes They Should Never Be Free
By Contributing Writer Lesia Forde, January 5, 2017
Does the 2012 documentary THE CENTRAL PARK FIve have any value as a cautionary tale for today's ethnic youth? That was part of the challenge put to student journalists in a journalism ethics class because of the ignominious role of the New York City mainstream corporate news media.
---
---
THE CENTRAL PARK FIVE: A Commentary

By Contributing Writer Julia Suarez, January 5, 2017
If you don't feel livid about what I am about to describe in my article and can't or refuse to see it as indicative of systemic racism in our city, then you may be part of the problem.
---
---
What Does It Take To Become a Food Writer?
By Katherine Hernandez, December 31, 2016
Interest in food writing increased in recent years because of millennials who used blogs and Instagram about food at the restaurants where they were being served. These early pioneers were more interested in informing their friends and followers than planning on careers but so many were doing it that it became a trend that inspired imaginations.
Click here for the article.
---
---
Awesome Tour Memoir
By Lillian Gissen, December 28, 2016



What's a connoisseur of celebrity culture suppose to do when she learns that one of her favorites is performing in the iHeartRadio Jingle Ball tour, one of the biggest of its kind of the year.? She has to attend all the shows where he is performing. There's no getting around it.
Click here for the article.
---
---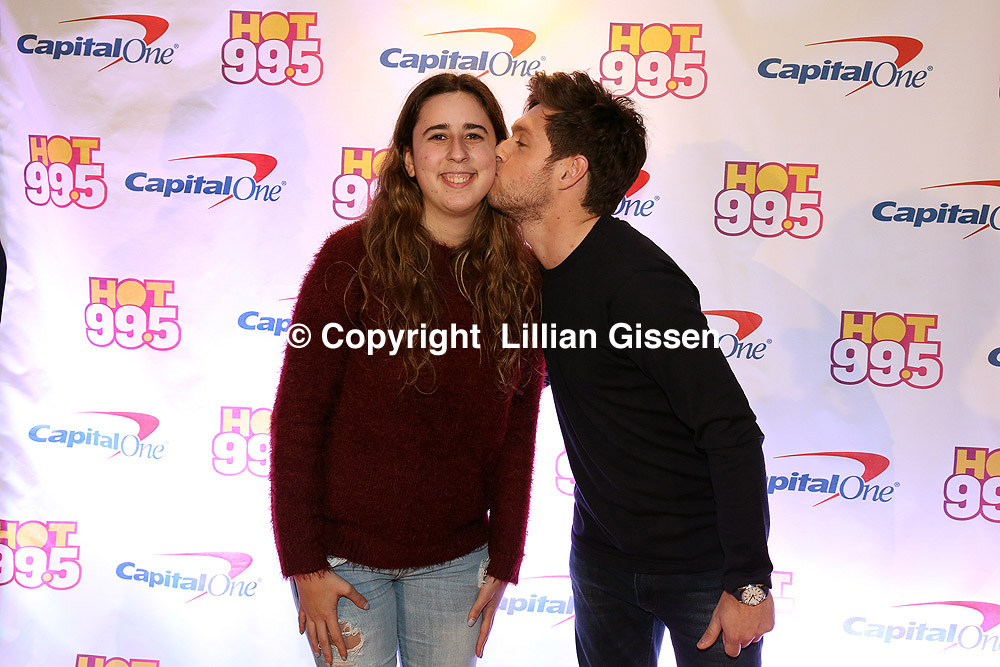 "The Girl That Meets All the Celebrities"
WORD writer Lillian Gissen, who belongs to a super coterie of fans who often can get up close and personal with super celebrities, shares some experiences.
By Lillian Gissen, December 26, 2016
Click here for article.