The BFFoundation Produced Festival, Led by Academy Award-Winning Actor Geena Davis, Takes Place In-Person from June 22-26, 2022 in Bentonville, Arkansas & Virtually from June 22-July 3, 2022

Twelve Renowned Jurors to present Four Awards Including Best Narrative, Best, Documentary, Best Short and Best Episodic. BFF is singularly dedicated to inclusive representation in media and entertainment. The illustrious group of jurors is composed of award-winning producers, directors, actors and authors, such as actor Yolonda Ross, film and television producer Bird Runningwater, actor Shohreh Aghdashloo, writer and filmmaker Justine Bateman.
The Festival is sponsored by Founding Partner, Walmart and Presenting Partner Coca-Cola.
Wendy Guerrero, President of Bentonville Film Festival, is quoted as saying: "When we choose our collaborators, it is just as important as when we choose our programming that we accurately represent our core mission and values. We are so proud that this year's distinguished group of jurors mirror the world we live in and they all do their part to make our screens do the same."
Geena Davis, Bentonville Film Foundation Chair is quoted as saying: "We are excited to welcome this year's outstanding array of jurors to the BFF community. We look forward to sharing our diverse programming with them as they dedicate their time to thoughtfully award a standout project in each category."
In BFF 2021 juried competition program, 71 percent of the films were directed by women, 75 percent by people representing BIPOC or API, and 33 percent by people of the LGBTQIA+ community. Seventy percent of the films were written by women, 70 percent by BIPOC or API, 32 percent by people of the LGBTQIA+ community and 87 percent featured a female lead, 81 percent a BIPOC or API lead, and 30 percent an LGBTQIA+ lead. Ninety-six percent of these films had a cast and crew that was made up of more than half of people from these same communities.
2022 Bentonville Film Fest Jury Members

NARRATIVE JURY
Bird Runningwater belongs to the Cheyenne and Mescalero Apache Peoples, and was raised on the Mescalero Apache Reservation in New Mexico. He is a Producer and Executive Producer for film and television and most recently signed a first look deal with Amazon Studios. He is serving as a Co-Executive Producer on the TV show "Sovereign" currently in development with Ava DuVernay, Warner Brothers Television, and Array Filmworks.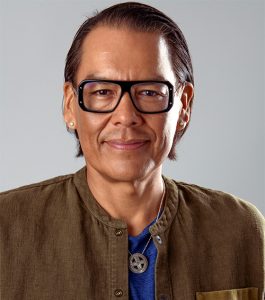 Prior to launching his producing career, Runningwater guided the Sundance Institute's commitment to Indigenous Filmmakers for 20 years nurturing new generations of filmmakers through the Institute's Labs and Sundance Film Festival. The films championed by Runningwater have put Indigenous Cinema into the global marketplace. Prior to departing Sundance Institute, Runningwater served as the Director of Sundance Institute's Indigenous Program; Diversity, Equity and Inclusion; and Artist Programs.
He is a member of the Academy of Motion Pictures Arts and Sciences and serves on the boards of directors of Illuminative and the Arctic Indigenous Film Fund. He was recently appointed to serve on the Library of Congress' National Film Preservation Board, and is a past member of the Board of Jurors for the George Foster Peabody Awards. In Time Magazine's 2019 Optimist Issue, Runningwater was listed among "12 Leaders Who Are Shaping the Next Generation of Artists."
Last year he was honored by the Los Angeles City/County Native American Indian Commission as the Spirit of Creativity Honoree for Native American Heritage month for his outstanding contributions to Los Angeles' American Indian and Alaska Native Community and the Los Angeles community at large. Runningwater began his career in media 26 years ago as a Program Associate for the Media, Arts and Culture Program at the Ford Foundation in New York where he helped fund non-commercial radio, tv and film work across the US and around the world in Africa, Asia, Latin America and Russia.
He is a graduate of the University of Oklahoma with degrees in Journalism and Native American Studies, and he received his Master of Public Affairs degree from the University of Texas at Austin's Lyndon B. Johnson School of Public Affairs.
Shrihari Sathe is a New York based director and producer. Sathe most recently won the 2019 Film Independent Spirit Award – Producers Award. His credits as producer/co-producer include Jaron Henrie McCrea's Pervertigo, Eliza Hittman's It Felt Like Love and Beach Rats, Partho Sen-gupta's Sunrise (Arunoday), Afia Nathaniel's Dukhtar, Bassam Jarbawi's Screwdriver, Ritu Sarin & Tenzing Sonam's The Sweet Requiem, Mostofa Sarwar Farooki's No Land's Man amongst others.
Sathe's feature directorial debut, 1000 Rupee Note, has received over 30 awards. His latest co-production, Francisca Alegría's The Cow Who Sang a Song Into the Future had its world premiere at 2022 Sundance Film Festival and his latest production, Jamie Sisley's Stay Awake had its world premiere at the 2022 Berlinale where it received 2 awards. He has received fellowships from the HFPA, PGA, Trans Atlantic Partners, IFP, Film Independent and The Sundance Institute to name a few.
In 2016, Sathe received the Cinereach Producer Award. He is an Adjunct Associate Professor and Senior Production Advisor at Columbia University's School of the Arts. Sathe is a member of the PGA, IMPPA, SWA-India and Academy of Motion Picture Arts and Sciences (AMPAS).
Yolonda Ross (Actress/Writer/Director/Producer) is a two- time Film Independent Spirit Award nominee and Gotham Award winner for her feature film debut as a leading actress in HBO's Stranger Inside and John Sayles's Go For Sisters. Ross, a native of Omaha, Nebraska is recognized from her wide range of work including: Angela Bassett's Whitney, and Denzel Washington's Antwone Fisher Story.
In Television, she's worked on Pulitzer Prize winner David Mamet's, The Unit. The two teamed up again on HBO's Phil Spector. Ross has recurred as "Claudia" on How To Get Away With Murder, portrayed the memorable "Ms. Green", in the Baz Luhrmann/ Netflix series, The Get Down, and played a documentary filmmaker in HBO's Treme which inspired her to step behind the camera for her directorial debut, Breaking Night, which aired on VH1 Classics.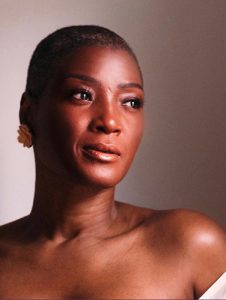 Ross is also a member of New York's famed Labyrinth Theater Company. Yolonda is featured in the PBS American Masters episode How it Feels To Be Free, about black female trailblazers. Yolonda will be making her feature film directorial debut with her romantic drama, Scenes From Our Marriage, which was chosen for Film Independent's, Fast Track & Directors' Lab, Cannes Marche' du Film Producers Workshop and the Seattle Film Summit's, Prestige Select Film.
She recently worked with the Seattle Film Summit, starring in Desmond's Not Here Anymore alongside S.Epatha Merkerson. Yolonda can be seen reprising her role as series regular, "Jada Washington" in season five of the critically-acclaimed Lena Waithe Showtime drama The Chi.
DOCUMENTARY JURY
Karin Chien is an independent producer and distributor committed to bold voices and innovative forms that help build radical practices of ethical filmmaking. In 2022, Karin joined Louverture Films as a Partner and EVP and is working on a diversified slate in film, series, games and art installations. Karin is the recipient of the inaugural Cinereach Producing Award and the Piaget Independent Spirit Producers Award. She is a four-time nominee of the Independent Spirit Awards.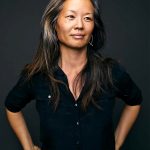 Karin has produced 10 features starring women and people of color, including CIRCUMSTANCE (Sundance 2011 Audience Award), THE EXPLODING GIRL (Berlinale 2009) and THE MOTEL (Sundance 2005). Karin is the president and co-founder of Art & Action, a global production company specializing in shoots in Europe and Asia. Karin is the founder and president of dGenerate Films, the leading distributor of independent, contemporary Chinese cinema. Karin is the residency director of the Nevada City Film Festival Filmmaker Residency program, the only artist residency to focus on creative producers in film.
Isabel Bethencourt is a filmmaker in Brooklyn. She graduated from NYU where she studied cultural anthropology, documentary, and cinematography. Her debut feature CUSP (Sundance '21, US Doc Special Jury Prize for Emerging Filmmaker) was released by Showtime and was nominated by the American Society of Cinematographers, IDA Awards, and Cinema Eye Honors for Outstanding Cinematography. She was named by the Hollywood Reporter as one of the "Next Big Things: 10 Documentary Filmmakers Speaking Truth to Power," and advised at the 2021 Southern Producers Lab with the New Orleans Film Society.
Shohreh Aghdashloo is an Emmy Award–winning, Oscar-nominated actress whose prolific work on-stage and screen has been lauded for decades in both her native Iran and all over the world, especially in her adopted home, the United States. American audiences know her best from her Oscar-nominated performance in "House Of Sand And Fog" and her Emmy-winning role in HBO's acclaimed "House Of Saddam".
In television, Shohreh will next be seen in Season 2 of the Emmy nominated series "The Flight Attendant" which will debut on HBO Max on April 21st. Shohreh can also be seen starring in the futuristic TV series "The Expanse," which is based on the popular New York Times bestselling book series of the same name. Shohreh plays the principal character 'Chrisjen Avasarala,' a smart and passionate member of a political family legacy who has risen high through the ranks of Earth's governing body. All 6 seasons of "The Expanse" are now streaming on Amazon Prime Video.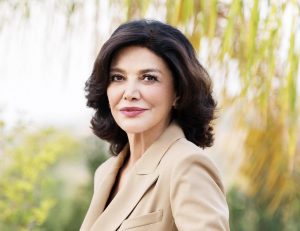 In film, Shohreh will next be seen starring alongside Nicolas Cage and Awkwafina in Universal Pictures' highly anticipated feature film "Renfield". Shohreh also stepped into the role of 'Bano Ayoub' in the Canadian feature "The Cuban" and wrapped production working on the movie "Run Sweetheart Run," a feminist horror-thriller co-produced by Blumhouse Productions in association with Quiet Girl Productions.
A diverse talent, Shohreh has moved between television, film, and theater with much ease. In 2012, Shohreh dazzled critics on-stage while portraying the title character in the legendary Federico Garcia Lorca's final theatrical play, "House Of Bernarda Alba," in London at the famed Almeida Theater.
Shohreh's prestigious TV credits include: "24", "The Punisher," "Grimm", "Grey's Anatomy", "House MD", "Law & Order: SVU", "Portlandia", "Will & Grace", among many others. Shohreh's work in film includes blockbusters such as: "Star Trek Beyond", "X-Men – The Last Stand" and the "Sisterhood Of The Traveling Pants"
EPISODIC JURY
Effie Brown is an award-winning film, television, and digital producer known for her highly acclaimed, multi-platform repertoire as well as championing inclusion and diversity in Hollywood, both behind and in front of the camera. Brown has produced several critically acclaimed films and award-winning projects including REAL WOMEN HAVE CURVES (directed by Patricia Cardosa) DEAR WHITE PEOPLE (2015 Independent Spirit Awards Best First Screenplay), HBO's PROJECT GREENLIGHT (Executive Produced by Matt Damon & Ben Affleck), among several others.
Brown also served as an executive producer on Lee Daniels' STAR on FOX and Disney Channel's ZOMBIES. Prior to Gamechanger, Brown founded Duly Noted Inc., a company dedicated to ground-breaking narratives that use genre to challenge and advance our culture in a disruptive way. Brown's dream is to change the world through film and TV – celebrating our differences while bringing us all closer together.
Kitao Sakurai is a writer/director/producer who is currently the director and executive producer of THE ERIC ANDRE SHOW for Adult Swim. In Summer 2022, he will be directing the TWISTED METAL pilot, along with 3 other episodes, for Sony/Peacock He was the director and co-writer of Netflix's #1 movie BAD TRIP. He will be directing 72 HOURS for Sony Pictures.
He most recently directed two episodes of DAVE Season 2 (episodes 4 and 9, FX/FX on Hulu) and one episode of BJ Novak's PLATFORM (FX). He co-created and directed the award-winning short film THE PASSAGE. Prior to that, he directed the pilot for the unscripted Comedy Central series PROBLEMATIC with Moshe Kasher and before that directed the half hour scripted pilot ALIENATED starring Mae Whitman for Lonely Island / Fox, as well as the half hour pilot UNEMPLOYABLE for Comedy Central starring Hannibal Buress.
Liz Cardenas is a filmmaker from Dallas and was included in the 2019 LATINXT, a curated list of emerging Latinx creators from an initiative by Zoe Saldana, Robert Rodriguez and Lin-Manuel Miranda. She's a 2022 Independent Spirit Award winner – for Best First Feature – for Duplass Brothers Productions' 7 DAYS (Tribeca 2021 | Cinedigm) written and directed by Roshan Sethi (The Resident, Call Jane) and starring Karan Soni and Geraldine Viswanathan, and a 2019 Spirit Award Nominee for the John Cassavetes Award for NEVER GOIN' BACK (Sundance 2018 | A24), directed by Augustine Frizzell (Euphoria, The Last Letter From Your Lover) starring Maia Mitchell, Camila Morrone and Kyle Mooney.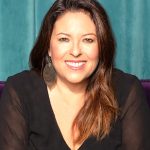 Other notable producing credits include A GHOST STORY (Sundance 2017 | A24), directed by David Lowery (The Green Knight, Pete's Dragon) starring Rooney Mara and Casey Affleck; JULES OF LIGHT & DARK (Wolfe Releasing), the 2019 Outfest Best US Narrative Feature winner directed by Daniel Laabs; MATERNA (Utopia), which was directed by David Gutnik and took home Best Cinematography and Best Actress awards at Tribeca 2021 and stars Jade Eshete, Assol Abdullina, Kate Lyn Sheil, Lindsay Burdge, Rory Culkin, Michael Chernus, Cassandra Freeman, Kara Young and Sturgill Simpson; and BURROS (Tribeca 2021) an Indigenous short film directed by Jefferson Stein that's in English, Spanish and Tohono O'odham, shot on 16mm film on the Tohono O'odham Nation and currently playing the festival circuit.
Under her production company, Ten to the Six Pictures, she has a slate of four features in various stages of development and production, including one she's written and one inspired by BURROS. She's also developing a YA TV show about a bi-racial trans teen in Texas inspired by her award-winning short film, IMAGO. Her latest feature to produce, ACIDMAN, written & directed by Alex Lehmann (Blue Jay, Paddleton, Meet Cute) and starring Thomas Haden Church (Sideways, Spider-Man 3) and Dianna Agron (Shiva Baby, Glee), will premiere at Tribeca 2022.
A former reporter for The Dallas Morning News, Liz splits her time between Los Angeles and Texas, where she grew up with her Hispanic father who immigrated to the US from Mexico City and Irish-American mother from the East Coast.
SHORTS JURY
Filmmaker and author Justine Bateman has an impressive, decades-long resume in film and TV that includes a Golden Globe nomination and two Emmy nominations.
VIOLET, Bateman's directorial feature film debut of her own script, stars Olivia Munn, Luke Bracey, and Justin Theroux. It premiered at the 2021 SXSW Film Festival and the 2021 Toronto Film Festival. VIOLET was the official selection in six more festivals, and is "Certified Fresh" with an 82% Rotten Tomatoes rating, after receiving rave reviews. At the 2022 Cadet Film Awards, Bateman won Best Breakthrough Filmmaker and was nominated for Best Original Screenplay. Indiewire named Justine one of the "22 Rising Female Filmmakers to Watch in 2022."
Bateman wrote and produced her directorial film short debut, FIVE MINUTES, which premiered at the 2017 Toronto Film Festival and was chosen by seven more festivals, including the 2018 Tribeca Film Festival. It was one of the winners of the 2019 Amazon Prime Video Direct Festival Stars Program and was chosen by both Short of the Week and Vimeo's Staff Picks.
Justine has authored two books, both best-sellers. FAME and FACE were published by Akashic Books in 2018 and 2021, respectively. In 2021, she was named one of InStyle's "Badass 50" and chosen as one of Adweek's "Trailblazers." Justine holds a UCLA degree in Computer Science and Digital Media Management.
JLove Calderón, White, has been a racial justice activist for over 25 years. She  is a social entrepreneur, activist, author, producer and director of film and TV. She is the co-founder and CEO of social impact firm Inspire Justice and the founding and managing partner of BWA Studios. JLove has long used storytelling as a creative tool to create awareness, drive action, and fight for justice.
Her work has brought several ground-breaking projects to the screen including the short films "Asia One: Expect the Unexpected" and "From Gangs to Gardens"; the feature-length film "11:55"; and "The Message" featuring Joey Bada$$, "The Sound of the Revolution," and "We The People" featuring Megan Rapinoe and the late Michael K. Williams. She has edited or contributed to several anthologies about race and equity and she is the author of That White Girl and the curriculum guide Love, Race and Liberation. JLove lives in Queens NY where she loves spending her evenings binging old shows (she was several years behind with Game of Thrones) with her two sons and husband.
Alex Schmider, one of Forbes 30 Under 30 for Media, is an award-winning film producer and the Director of Transgender Representation at GLAAD, the nation's leading LGBTQ media advocacy organization. At GLAAD, he advises media and entertainment industry leaders, and consults with production companies, editorial teams, brands, and corporations on how best to approach LGBTQ and, specifically, transgender characters, storylines, marketing, social impact campaigns, and gender inclusion on digital platforms.
His producing credits include Netflix Original Documentary Disclosure (2020), Hulu Original Documentary Changing the Game (2021), Framing Agnes (Sundance 2022), and documentary feature in development Chasing Chasing Amy (TBA). He is an active member of the Producers Guild of America and the Advisory Committee for the Ad Council, as well as an enthusiastic film festival juror.
For more information visit the Bentonville Film Festival Foundation.
The complete festival program available soon.
About BFFoundation: A non-profit organization focused on promoting underrepresented voices of diverse storytellers. We amplify storytellers who identify as female, non-binary, LGBTQIA+, BIPOC, and people with disabilities in entertainment and media. We do this through research, education, and supporting the production and distribution of inclusive content. BFFoundation is focused on working with its partners to foster inclusivity in media and entertainment to be a positive influence in the community at large. BFFoundation produces the annual Bentonville Film Festival (BFF), chaired by Academy Award winner, Geena Davis.
About the Bentonville Film Festival: Chaired by Academy Award® winner Geena Davis, the Bentonville Film Festival is an annual event produced by the BFFoundation (501c3) that champions inclusion in all media in partnership with the founding sponsor, Walmart, and presenting sponsor, Coca-Cola. The Bentonville Film Festival is held annually in Bentonville, Arkansas and online.
Gregg Morris can be reached at gregghc@comcast.net, profgreggwmorris@gmail.com
‌