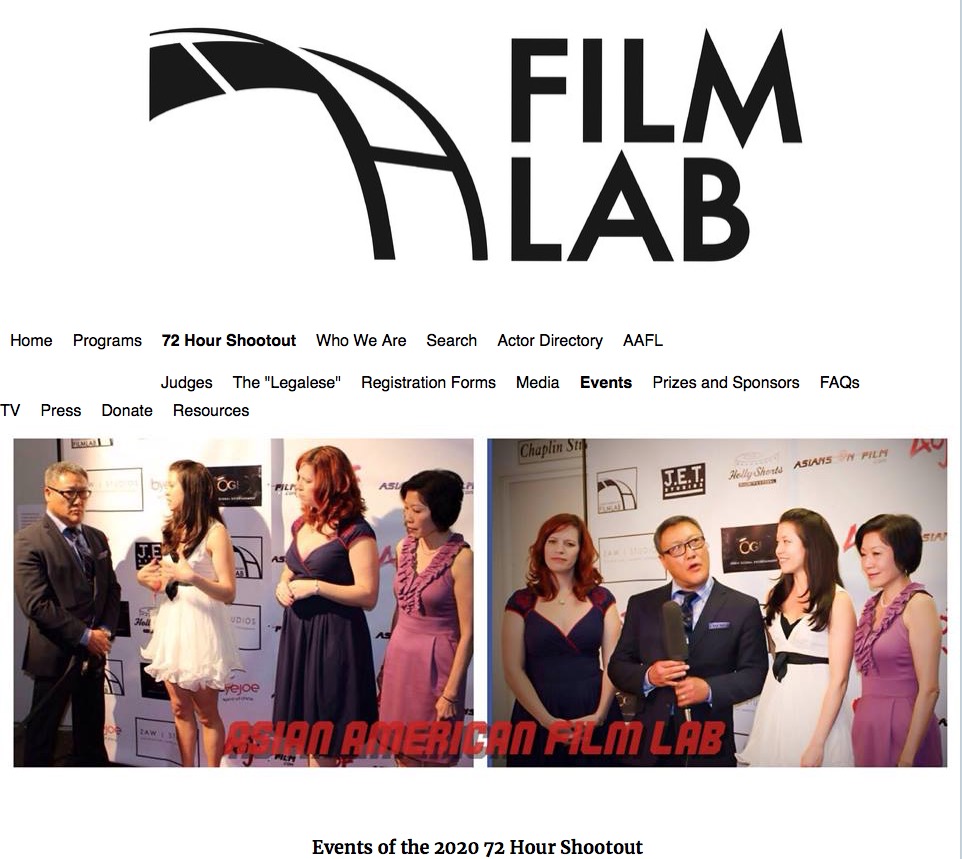 A succinct reminder about the Shoot Out before you click that link below. Click here if you don't need to be reminded: The Film Lab is partnering again with Backstage Magazine to support ethnic and gender parity in the arts through the Film Lab's annual 72 Hour Shootout filmmaking competition, a global filmmaking competition for everyone from novices to established filmmakers. Because of the pandemic, making films where you are bivouacked, sheltered, quarantined (voluntary and involuntary), marooned – et.al. – can be the paths for great shooting.
Filmmaking teams are given a common theme at the start of the Shootout (usually 8 p.m. EST, the first Thursday of June) and then have 72 hours to write, shoot, edit, and complete short films up to five minutes in length. For almost two decades, the Film Lab and the Shootout have provided a platform for faces, voices and stories too often marginalized, whitewashed or silenced by mainstream media. Backstage will be conducting an intensive workshop, led by Christine McKenna-Tirella, to teach filmmakers, step-by-step, how to utilize all the resources for free (a special code for free services from Backstage Magazine will be given to attendees at the event and to those who register for the 72 Hour Shootout filmmaking competition).
The Film Lab and the 72 Hour Shootout are Registered Trademarks of the Film Lab and may not be used without the Film Lab's express written consent.