Three Contenders – Reviews in the Works
Kyle Laursen's JOSIAH explores Hollywood's unconscious stereotyping 
Nominated for the Best U.S. Short at Palm Springs International ShortFest

Writer-Director Kyle Laursen's live-action short film JOSIAH examines issues inside the creative process of a casting room, excavating unconscious stereotyping and complex power dynamics based on race, class and gender. The stellar cast includes Kevin Dunn (VEEP), Luke Forbes (Crown Heights), Melanie Chandra (Code Black) and Mather Zickel (Better Things). This topical film will premier online, in competition at the Palm Springs International ShortFest this June.
Brandon, a talented actor who has yet to break through, auditions for what might be another stereotypical part in a period television series. Being the only Black man in a Hollywood setting is not unusual for him, but when something unexpected occurs in this casting session, Brandon must contend with three other perspectives in the room for a role that could actually change his life. 
Kyle Laursen graduated from the University of Colorado at Boulder, where he received a BFA in film production and a BA in film studies. Kyle completed his MFA in the graduate directing program at the UCLA School of Theatre Film and Television, where he wrote, produced and directed several short films that screened at film festivals across the country. For his work in film, Kyle was a recipient of the Hollywood Foreign Press Award and the Stanley Kramer Directing Award. He worked as a development executive at Plan B Entertainment for three years and currently produces television for Big Beach. Kyle wrote, directed and produced JOSIAH.
Martin Winter's DAY RELEASE: An incarcerated single mother races a treacherous deadline

Nominated for the Best Live-Action Short Over 15 Minutes at Palm Springs International ShortFest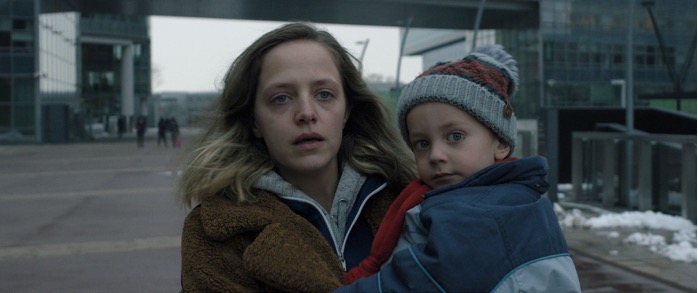 DAY RELEASE: Single mother Kathi receives day release from prison and finds her three year-old son, who is living with her unstable mother, in bad circumstances. She is forced to find a way to enable a better future for him, while time is against her, she has to be back in prison at 6 p.m. 
German Director Martin Winter studied Directing and Cinematography at the Vienna Film College where he created numerous short films and documentaries. DAY RELEASE was made after his graduation and premiered in competition at the 40th Filmfestival Max Ophüls Prize, the film was was nominated for the German Newcomer Award and First Steps Award in Berlin. It has also been awarded and nominated at numerous film festivals all over the world including the Austrian Film Award for Best Short Film.
Austrian Producer Sebastian Schmidl studied Directing and Screenwriting at the Vienna Film College. His films include DARLING which premiered in competition at the 37th Filmfestival Max Ophüls Prize and won numerous international awards. Crush my Heart was his first feature as a screenwriter. In 2019, he collaborated with his producing partner Victoria Herbig on the Day Release as a writer/producer. He is currently working on the screenplay for his first directing-feature film, for which he was awarded with the BKA – Scholarship for Cinematic Art.
Linhan Zhang's THE LAST FERRY FROM GRASSLAND: Fate catches up with a former Triad

Nominated for the Best U.S. Short at Palm Springs International ShortFest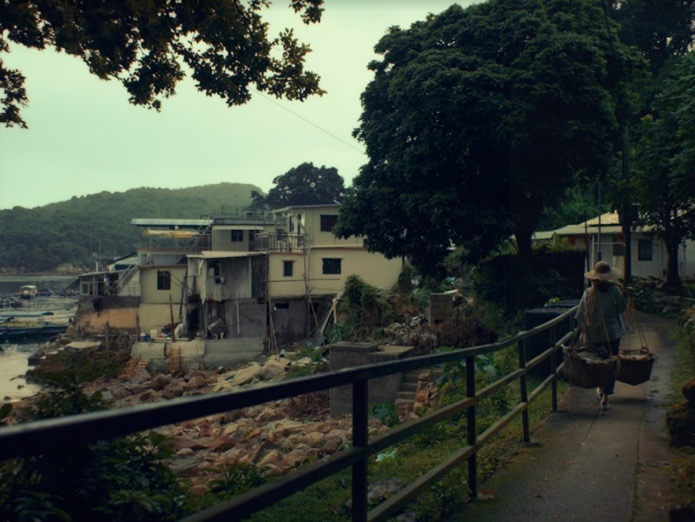 Director Linhan Zhang's film was shot during the Hong Kong protests and tells the story of a Hong Kong hit man who retires as a fisherman on the peaceful Grass Island. One day, his Chinese apprentice shows up, tasked to kill him before the last ferry departs. This live action short received its world premiere at Tribeca Film Festival.
Linhan Zhang was a film and television undergraduate at NYU's Tisch School of the Arts. He was one of the fifteen 2017-2018 Sundance Ignite Fellows, and one of the twenty recipients of the 2019 Adobe Creativity Scholarship. This is the director's second film.
Film producer Clifford Miu graduated from NYU Tisch School of the Arts with a focus in producing and directing. As a producer, his short films have been officially selected at over 45 Academy-qualifying film festivals, a number of which are now available on HBO GO, NY Times Op-Docs, Nowness, and The Atlantic. As a director, his short film Porcupine was covered by IndieWire and Short of the Week, while his latest short film Ah Gong was a recent official selection at Santa Barbara International Film Festival, Foyle Film Festival, and the Palm Springs International ShortFest. He is currently in Taiwan producing the upcoming feature film American Girl.
Cinematography was created by Greek cinematographer Giorgos Valsamis who shot the Palme D'or winning short THE DISTANCE BETWEEN US AND THE SKY, Cannes 2019. The Last Ferry is represented by Bering Pictures and Shortcuts.
Reviews are in the works.
Gregg W. Morris can be reached at gregghc@comcast.net or profgreggwmorris@gmail.com