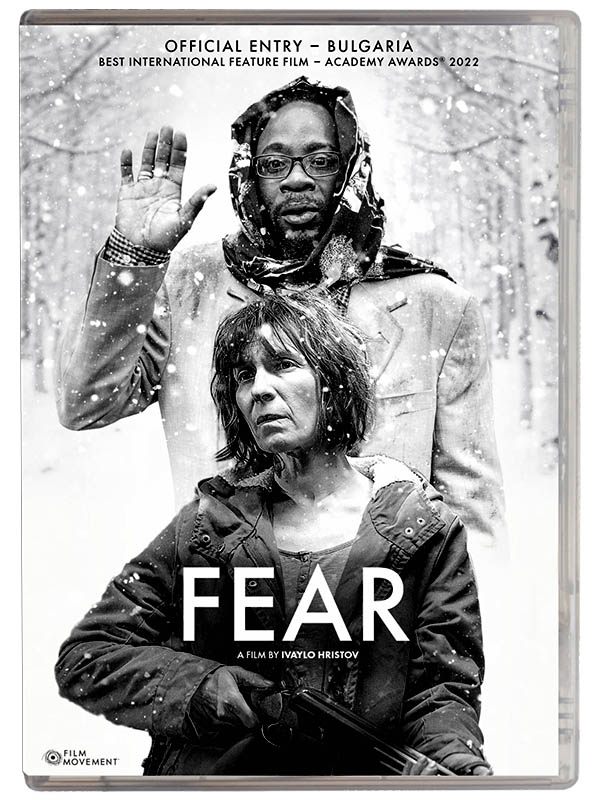 – "A disarming, deadpan comedy of xenophobia and resistance … a perfect movie for the moment."
Dennis Harvey, Variety
"The director, Ivaylo Hristov, is adept at slow-burning suspense and comic misdirection."
– A.O. Scott, The New York Times
"A marvelously acerbic offbeat comedy which has its roots firmly embedded in a human drama."
– Rob Aldam, Backseat Mafi

Additional awards: The Golden Rose for Best Picture at Varna's Golden Rose Bulgarian Feature Film Festival and nominated for Best Foreign Language Film at Santa Barbara International Film Festival.
---
Storyline: Svetla, played by Svetlana Yancheva, is a strong-willed widow who lives alone in a small Bulgarian village close to the Turkish border. She recently lost her teaching job because many families don't have small children. So it goes, right?
Then one day she's out hunting to put food on the table and crosses paths with African refugee Bamba, played by Michael Fleming, who is trying to reach Germany.
Uh oh!*
The unexpected meeting touches heart strings, and she, ever on the alert, nevertheless, offers him hospitality. Eventually. a bond evolves as Bamba learns the language, and takes part in her daily life. However: Svetla begins to make life-changing choices that go against the values of her traditional community, leading to hostility from the villagers. *The dramatic turn in her life that heats up the sizzle in this movie directed by Ivaylo Hristov.
Type: DVD/Digital (iTunes, Amazon, Vudu)
Genre: Comedy
Running Time: 100 minutes
Aspect Ratio: 1:1.85 Widescreen
Audio: 2.0 Stereo
Language: Bulgarian with English Subtitles, English
Gregg W. Morris can be reached at gregghc@comcast.net, profgreggwmorris@gmail.com