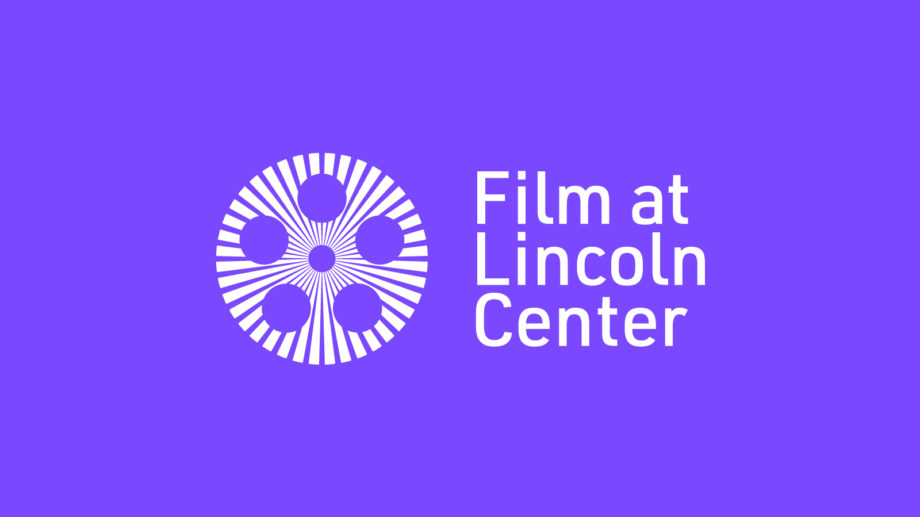 Mapping Bacurau is an extensive carte-blanche series by Kleber Mendonça Filho and Juliano Dornelles on the occasion of their BACURAU theatrical release March 6 at the center. Described by IndieWire's David Ehrlich as a wonderfully"demented Western about the perils of rampant modernization," BACURAU exhilarated audiences at the the 2019 New York Film Festival and the 2019 Cannes Film Festival where it was awarded the Jury Prize.
The co-directors' selection of films for March 13-24 charts the rich cinematic universe to which their inventive, anything-goes creation belongs, featuring works by John Carpenter, Sergio Corbucci, Eduardo Coutinho, Sergio Leone, and more. Creating one of the year's most audacious and thrilling genre-benders, Brazilian critic-turned-filmmaker Kleber Mendonça Filho (Aquarius, Neighboring Sounds) and co-director Juliano Dornelles (the production designer for Mendonça Filho's previous features) draw on an intricate network of historical film references – from horror and Hollywood pulp to spaghetti westerns to Brazil's own sharply political Cinema Novo movement.
Mapping Bacurau allows audiences to trace the rich and far-reaching influences on this heart-thumping class warfare fable.
The series highlights a multitude of genre gems, with two spaghetti westerns set in the midst of the Mexican revolution: Sergio Corbucci's raw, action-packed Compañeros in 16mm, starring Franco Nero and Tomas Milian, and Duck, You Sucker!, Sergio Leone's oft overlooked epic final western, which features an unforgettable score by Ennio Morricone.
Mendonça Filho and Dornelles have also selected hallmarks of the Brazilian Cinema Novo movement, including Ruy Guerra's seminal Berlinale Silver Bear winner, The Guns, which juxtaposes an impoverished group of pilgrims with a battalion of soldiers sent to instill order among them, and the rarely screened crime drama The Hour and Turn of Augusto Matraga, Roberto Santos's adaptation of João Guimarães Rosa's short story of the same name.
The series will additionally showcase essential '70s "Ozploitation" films, including Colin Eggleston's edge-of-your-seat horror/relationship-drama hybrid Long Weekend and Ted Kotcheff's Wake in Fright, which begins with hard-boozing and gambling and ends in a disturbing fever dream. Mapping Bacurau will also include the 4K restoration of Robin Hardy's folk horror classic The Wicker Man: The Final Cut and a 70mm blow-up print of Starman, John Carpenter's American West-set alien romance, featuring an Oscar-nominated performance from Jeff Bridges. Organized by Dennis Lim and Tyler Wilson
Tickets go on sale Thursday, February 20 and are $15; $12 for students, seniors (62+), and persons with disabilities; and $10 for Film at Lincoln Center members. Save with the purchase of three tickets or more. Learn more at filmlinc.org.
Acknowledgments: Kleber Mendonça Filho and Juliano Dornelles; Kino Lorber; American Genre Film Archive; Canal Brasil; Luiz Carlos Barreto, Lucy Barreto and Paula Barreto, LC Barreto Produções Cinematográficas; Marília Pinhanez and Claudio Pinhanez; Peter Azen; Fabio Andrade.
FILMS & DESCRIPTIONS
All screenings take place at the Francesca Beale Theater (144 W 65th St) unless otherwise noted.
Blood for Dracula
Paul Morrissey, 1974, 35mm, 103m
In this singularly hilarious take on Bram Stoker's vampire, Count Dracula is played by the inimitable Udo Kier (who also appears in a major supporting role in Bacurau). Searching for virgin blood, the Count comes upon the three beautiful daughters of an aristocratic landowner (Vittorio De Sica), but is interfered with by the estate caretaker (Joe Dallesandro). Produced by Carlo Ponti, filmed at Cinecittà, and written, directed, and cast by Paul Morrissey (director of the Andy Warhol productions Heat and Trash), Blood for Dracula is a modern, daring, and outrageous version that breathes new life into an age-old tale.
Wednesday, March 18, 9 pm
"How many Udos are out there? About 200? We chose this iconic, naughty '70s version where Paul Morrissey makes Dracula look and act like Udo Kier, quite an honor for the Prince of Darkness himself. Would love to open this screening with Madonna's 'Deeper and Deeper' music video in which Udo stars (we saw it one night at dinner during the shooting of Bacurau). What a great memory of the super-wonderful Udo Kier." —Kleber Mendonça Filho

Bye Bye Brazil
Carlos Diegues, Argentina/Brazil/France, 1980, 35mm, 110m
Portuguese with English subtitles
A pioneer of the revolutionary Cinema Novo movement, Carlos Diegues directed films that were an integral part of the cultural and sociopolitical struggles facing Brazil in the 1960s, particularly the country's underexplored Afro-Brazilian heritage. One of his most essential works, Bye Bye Brazil concerns a motley crew of traveling performers entertaining various audiences across Brazil's northwestern Amazonian landscape. Accordionist Ciço (Fábio Júnior) and his wife Dasdô (Zaira Zambelli) join the rollicking caravan, leading to a string of adventures. Diegues's low-key road movie captures the country's changing times—both the myth and the reality of Brazil's underdevelopment—with documentary-like specificity.
Sunday, March 15, 3:30pm
"This big-hearted road movie by the great Carlos Diegues shows much love for Brazil as a nation and as a people. It also works as a documentary of sorts, capturing the backroads of the northern regions of the country in the late '70s. The 'snow' scene possibly led me to make one of my most popular short films, Recife Frio (Cold Tropics); the traveling 'Rolidei' troupe likely led us to the 'pleasure truck' with sex workers in Bacurau. Rewatched this recently, found the very last credit at the end of the picture moving, given the state Brazil is in today: Diegues dedicates the film 'to all Brazilians of the 21st Century.'" —KMF
"The characters, landscapes, and colors that come and go in this road movie are so honestly Brazilian that the story may even walk in the direction of fantasy, surrealism, or absurdity that will not cease to be radically realistic." —Juliano Dornelles
Compañeros / Vamos a matar, compañeros
Sergio Corbucci, Italy/Spain/West Germany, 1970, 16mm, 115m
Sergio Corbucci's remake of his own film The Mercenary pairs spaghetti western stalwarts Franco Nero and Tomas Milian as an odd couple caught in the middle of the Mexican Revolution. Suave Swedish arms dealer Yodlaf Peterson (Nero) and trigger-happy bandit El Vasco (Milian) join forces to kidnap a professor (Fernando Rey) who knows the combination to a safe full of gold—a task made harder thanks to the entrance of Peterson's embittered ex-business partner, a wooden-armed American (a scene-stealing Jack Palance). Featuring a remarkable score by genre maestro Ennio Morricone, Compañeros is a delirious, action-packed comedy enlivened by the antagonistic chemistry between Nero and Milian. Presented in the English-language version.
Monday, March 23, 9 pm
"At some point we got writer's block, and after a few hours of procrastination, we went downstairs and played this. It's raw, violent, and dirty, possibly inspired by the political climate at the time, from Cuba to Vietnam, dressed as a spaghetti western set in Mexico, shot in Spain. Wonderful. We got back to writing the following day." —KMF
"The rawness and truth of dirty and sweaty faces and bodies, the relationship between the poor population and their military leaders, demagogues, and oppressors. Brave characters of revolution or banditry surviving a series of tragic situations with humor and pragmatism. This could be a summary of many spaghetti westerns, but in the case of Compañeros, these features are very clear." —JD

Duck, You Sucker! / Giù la testa
Sergio Leone, Italy/Spain, 1972, 35mm, 138m
The struggles of the '70s are transposed to the front lines of the Mexican Revolution in Sergio Leone's last Zapato western. James Coburn is an IRA dynamite expert on the lam who teams up with a Mexican bandit (Rod Steiger); together they become accidental revolutionaries when they case a bank that's been transformed into a political prison by the Mexican government. Duck, You Sucker! is infamous for its confusing theatrical release—it was released as both A Fistful of Dynamite and Once Upon a Time… the Revolution—but Leone pulls out all the stops for this epic western-cum-war-picture, which features one of Ennio Morricone's finest scores, spectacularly explosive set pieces, and healthy doses of the director's idiosyncratic humor.
Friday, March 20, 9 pm
"We did not see this during work on Bacurau, simply because it is one of those films that live in you. We did, however, specifically discuss the 'first class' carriage scene, and also the opening note about revolutions not being 'nice' or 'polite.' Oh, and just about every shot is a pleasure." —KMF
"Resistance, revenge, or opportunism? The film begins with an energetic quote from Mao Tse Tung: 'The revolution is not a social dinner, a literary event, a drawing, or an embroidery; it cannot be done with elegance and courtesy. The revolution is an act of violence…' This Western is perhaps unfairly considered one of the lesser known films of the great Sergio Leone, whose charismatic, villainous protagonists steal, kill, and blow up banks 'in the name of the revolution.'" —JD
The Guns / Os Fuzis
Ruy Guerra, Brazil/Argentina, 1964, 80m
Made in response to an actual incident that occurred in Brazil in 1924 when a group of soldiers shot and killed a sacred ox, Ruy Guerra's Berlinale Silver Bear-winner is one of the most important works of Brazilian cinema. Shot amidst a drought-stricken sertão of Northeastern Brazil, The Guns alternates between two stories: a group of starving pilgrims who follow an ox deemed sacred by a holy man; and a battalion of soldiers sent to the same region to protect a wealthy politician's warehouse from the poor locals. Along with Nélson Pereira dos Santos's Barren Lives, and Glauber Rocha's Black God, White Devil, Guerra's film is considered part of the "Golden Trilogy" of Cinema Novo.
Sunday, March 22, 3:30pm
"A small group of soldiers is sent to control an entire village of people being choked by the current power. The proud cult of firearms and the dismay over the violent consequences painfully alienate these men from their own humanity." —JD
The Hour and Turn of Augusto Matraga / A hora e vez de Augusto Matraga
Roberto Santos, Brazil, 1965, 109m
Portuguese with English subtitles
An adaptation of João Guimarães Rosa's Sagarana—a haunting short story collection about people of the sertão in the southeastern Brazil state of Minas Gerais—Roberto Santos's Cinema Novo western follows the mythical "hero's journey" of Augusto Matraga (Leonardo Villar), a violent farmer who is betrayed by his wife and left for dead. After he is rescued by a pair of farmers, Matraga devotes his life to contrition until the opportunity for revenge arrives. Featuring a superb score by Geraldo Vandré, The Hour and Turn of Augusto Matraga is a lyrical revenge film that foregrounds faith and spiritualism.
Tuesday, March 17, 9 pm (Introduction by Roberto Santos's son, Claudio Pinhanez)
"What a wonderful film. I remember the day Juliano brought the theme song by Geraldo Vandré and we listened to it at the editing: 'Réquiem Para Matraga.' It fit right in, as music, editing, and feeling carried over from this classic film." —KMF
"Matraga rediscovers his violent past and abuse when he needs justice. Just like Acácio (Pacote), who needs to defend his village with the same violence. Geraldo Vandré's beautiful music was composed for Matraga, a requiem we borrowed to accompany Acácio's return to the violent universe that he so wanted to leave behind." —JD

Lone Star
John Sayles, USA, 1996, 135m
After the bones of a despised former sheriff are exhumed in the desert of a Texas town near the Mexican border, the current sheriff (Chris Cooper) begins to unearth a network of secrets kept by the locals. Featuring an ensemble of fully lived-in performances by Cooper, Kris Kristofferson, Matthew McConaughey, and Elizabeth Peña, among the very finest films in the storied career of the great American independent filmmaker John Sayles, Lone Star is an intricately staged, spellbinding neo-western set in a finely shaded world of psychologically complex characters, and one of cinema's most searing portraits of border town politics.
Monday, March 16, 9 pm
"One of the great American films of the last 30 years, this has had an impact on my three features, especially Neighboring Sounds and Bacurau. Very much about archaeology applied to personal history, which naturally becomes both political and social. Texas is a fascinating landscape in U.S. cinema, but rarely has it been dissected like here. The way Sayles looks at what is buried below ground is just a beautiful idea. And seen today in the Trump era, Lone Star feels especially moving." —KMF
"As men search for artifacts in the desert—after finding a skull, a Masonic ring, and a metal star—a sheriff comments, 'This land has witnessed a large number of disagreements.' It could be in northeastern Brazil, but it is on the border between the United States and Mexico." —JD
Long Weekend
Colin Eggleston, Australia, 1978, 97m
While on a weekend camping trip on a remote beach, an unhappy suburban couple show little respect for the environment and encounter the bizarre but karmic vengeance of the outback. Worlds removed from monstrous creature features like Jaws, Long Weekend is a stark, unsettling, and nail-bitingly intense work of natural horror in which the critters are unassuming and the vulgar and toxically codependent human protagonists are almost entirely unsympathetic. Eggleston delivers both a thrilling genre film and a devastating takedown of environmental abuse. Restoration courtesy of Umbrella Entertainment and the American Genre Film Archive.
Thursday, March 19, 9 pm*
*Walter Reade Theater, 165 W 65th Street
"I love this WTF revenge-of-nature Australian movie from 'the '70s,' and of course when I say 'the '70s' I don't mean just the decade but that period of now unusual, radical they-don't-make-'em-like-that-anymore movies. We saw this during the writing stage. It's just our kind of thing… It's actually a little movie shot big on Panavision, a marriage horror story set on a beautiful beach. I always thought this might have led Lars von Trier to make Antichrist. —KMF
"A couple on a desert island. Nature here is objectively a single organism that reacts physically to successive abuses. Probably the craziest movie in this selection, and undoubtedly one of the most fun." —JD

Southern Comfort
Walter Hill, USA/Switzerland/UK, 1981, 35mm, 106m
The specter of the Vietnam War looms over a squad of National Guards when their weekend exercise in a Louisiana swamp turns into a violent survival game with a group of Cajuns. Shooting entirely on location, director Walter Hill (The Warriors) extracts palpable tension from one relentless white-knuckled sequence after another. A muddy, bloody, brutal vision of the American South, this backwoods horror masterpiece is packed with inventive filmmaking—a soundtrack by Ry Cooder; a sustained, expertly modulated claustrophobic atmosphere; and a treasure trove of character actors of the era, including Keith Carradine, Fred Ward, and Powers Boothe.
Saturday, March 21, 3:30pm
"I remember standing in front of the poster for this film, at a cinema in England, in 1983, the shape of a man holding a knife in a swamp. At 14, you ask yourself, 'How am I going to get in to see that?' (It was then rated X in Britain). Southern Comfort is that rare breed of the 'scary thriller,' not quite a horror film, but eerie in its own way. As in The Wicker Man and Wake in Fright, it's here as another reference for the portrayal of a community on high alert, though things get even more interesting with references to Vietnam. Walter Hill is one of the great American filmmakers." —KMF
Starman
John Carpenter, USA, 1984, 70mm, 115m
After the disappointing box office returns from his horror classics The Thing and Christine, John Carpenter departed from his usual style with Starman as a way to ensure his bankability in Hollywood, and created something emotionally moving and visually accomplished. Shot throughout the American West, this sad-toned sci-fi love story tells the story of an alien (Jeff Bridges) who takes the form of the deceased husband of a young Wisconsinite (Karen Allen), whom he forces to take him to Arizona. All the while, government agents chase them. Starman is alternately a warm romance and a melancholic ghost story with the breezy pacing of a road movie, and earned Bridges a Best Actor Oscar nomination. Screening from an original release 70mm blow-up print!
Thursday, March 19, 6:30pm*
*Walter Reade Theater, 165 W 65th Street
"Quite a pleasure to screen a Carpenter in 70mm, from his big studio period. Starman not only gave us our opening credits but also something that I personally carry with me in ways I can't help. The man is for me as influential as Hitchcock, Scorsese, Verhoeven, and Leone. We even play 'Night,' one of his amazing music tracks, in a key sequence. I love John Carpenter." —KMF

Twenty Years Later / Cabra Marcado para morrer
Eduardo Coutinho, Brazil, 1984, 119m
Portuguese with English subtitles
In 1964, Eduardo Coutinho was at work on a film about João Pedro Teixeira, who was murdered by the police as a result of his efforts to organize farm workers in northeast Brazil. The director cast non-actors in the production, including Teixeira's widow, who plays herself, but shooting was cut short in the wake of the military coup that same year; footage was seized, a number of participants imprisoned. The project was resumed 20 years later, as the country was transitioning to a democracy, but had begun to take a rather different shape: Coutinho incorporated the earlier material as well as new interviews and reflections, yielding a prismatically reflexive, genre-defying essay on political commitment and life under dictatorship.
Friday, March 13, 9:30pm (Introduction by Kleber Mendonça Filho and Juliano Dornelles)
"The Teixeira family was destroyed by political violence. It's a film that morphed into another through 20 years of Brazilian history; a work of cinema that haunts me since I first saw it in the '80s, Coutinho shot about 100 miles from where I was born and live. I never really miss an opportunity to screen Cabra Marcado, in Brazil or abroad. I always thought Neighboring Sounds was the one film I made that is a direct reaction to Eduardo Coutinho's masterwork. During Bacurau I realized it just keeps coming back. Viva João Pedro and Elizabete Teixeira." —KMF
"In Twenty Years Later, the lower-class people, usually represented as unknown and unnamed, have not only their full names but also their history and complexity. It's a film that is so accurate in portraying Brazil's historical class conflicts that it can be seen as a common story of the present day (including a lot of fake news spread in those old newspapers). João Pedro, Elizabete, and their kids could easily be Bacurau villagers. And I believe they are." —JD
Wake in Fright
Ted Kotcheff, Australia, 1971, 108m
Directed by Ted Kotcheff (First Blood) and starring Donald Pleasence, Wake in Fright follows a teacher (Gary Bond) who arrives in the rough outback mining town of Bundanyabba and ends up going on a days-long, self-destructive bender. With its bizarre cast of characters, outlandish psychedelic sequences, and dehydrated visual palette, Wake in Fright is a brutal, visceral overlooked gem of the Australian New Wave that unravels like a feverish nightmare.
Saturday, March 14, 3:30pm (Introduction by Kleber Mendonça Filho and Juliano Dornelles)
"A horror film like no other, it relies on this relentless feeling of menace and tolerance (or dismay) for extreme human behavior. Wake in Fright was a reference for location work, the peculiar logic of insular communities, and the use of amazing faces, professional and nonprofessional. One of my favorite films." —KMF
"Torpor, delirium and violence in the confines of the Australian outback, an environment easily comparable to the Brazilian sertão. Anyone can easily have unpleasant experiences when they don't understand where they are and who the people are." —JD
The Wicker Man: The Final Cut
Robin Hardy, UK, 1974, 94m
Robin Hardy's brilliant folk horror classic follows a devoutly Christian policeman, Howie (Edward Woodward), who travels to a remote Scottish island to investigate a lead on a missing girl. The island's pagan inhabitants, whose bizarre rituals and allegiance to their leader, Lord Summerisle (Christopher Lee, who appeared in the movie for free), lead the increasingly offended Howie down a rabbit hole—and into one of the most terrifying climactic sequences in horror film history. Approved by director Robin Hardy, this is a 4K restoration of the most complete version of The Wicker Man.
Tuesday, March 24, 9:00pm
"I love the feeling of 'Where is this going?'—until it becomes 'Where is he going?' And finally, 'Where are they takin'…?!' We wanted some of that in Bacurau. Tricky thing, of course, was to avoid the 'strange, evil blonde community' vibe for Bacurau. The Wicker Man is a great film." —KMF
"The Wicker Man was a seminal influence on BAUCARU because it built this completely surprising and offbeat human environment very naturally. An outsider who arrives in a small village needs to immediately understand that there is no such thing as 'simple people.' Your morals and beliefs will probably only apply to you." —JD

---
FILM AT LINCOLN CENTER

Dedicated to supporting the art and elevating the craft of cinema and enriching film culture, Film at Lincoln Center fulfills its mission through the programming of festivals, series, retrospectives, and new releases; the publication of Film Comment; the presentation of podcasts, talks, and special events; the creation and implementation of Artist Initiatives; and our Film in Education curriculum and screenings. Since its founding in 1969, this nonprofit organization has brought the celebration of American and international film to the world-renowned arts complex Lincoln Center, making the discussion and appreciation of cinema accessible to a broad audience, and ensuring that it remains an essential art form for years to come.