By WORD Senior Editor Megan Ley
March 30, 2016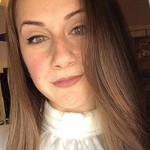 The NHL needs to clean up some dirt and issue a big "I'm Sorry" card regarding the controversy surrounding hockey player John Scott and the All-Star Game that took place on January 31, 2016 in Nashville. For an All Star game that fans nor players take seriously, the controversy has received much attention after the NHL officiaries asked the former Arizona Coyotes' left wing player to withdraw from the game.
Scott scored only five goals in his career, amassed 542 penalty minutes, and played 285 games during eight seasons, and yet was selected by fans over players like Jaromir Jagr and Alexander Ovechkin who, still in the league, have scored 1,261 goals in total. However, serious game or not, I, who have been following hockey for years, do not agree with the injustices inflicted on him by the NHL prior to the All-star Game.
If the NHL was keen on having legitimate all stars, it never should have left the voting open to the public that, as in previous years, choose players they feel would be fun to watch. If I wanted to watch a game with phenomenal players deemed "all-star" worthy, I would have turned on a Chicago Blackhawks game or the Olympic hockey games — not the NHL All-star Game that looks like a public ice skating session at a local rink.
Of course, there are a select few who most certainly are stars and deserve to be on the teams, such as my personal favorite Nashville Predator's Shea Weber and his 108 mph slap shot at the 2015 All-star Game. If the players do not take it seriously and do not play at full force to avoid injury in a game with no real consequence, why should NHL officiaries ask a player to withdraw?
After being voted as captain of the team representing the Pacific Division of the Western Conference for the 2016 NHL All-Star game, Scott was traded from the Arizona Coyotes on January 15, 2016 to the Montreal Canadians. Later, he was sent to their American Hockey League team, the St. John's IceCaps. Not only did this move to an entirely different country impact Scott's wife and two daughters but it publicly stigmatized him to say the least.
And the NHL's request for Scott to excuse himself from the game as well as NHL Commissioner Gary Bettman's comments that the move would "not make his children proud" fanned the flames of discontent that spread more and more as the game day drew nearer.
Suspicions grew that Scott's move down to the AHL and to the Atlantic Division was intentional to keep him out of the All-Star game. While some fans spoke against the NHL's decision and said the NHL's actions were callous and disappointing, others interviewed by this reporter did not agree with the fan vote in the first place for a mediocre player, even if it was a joke.
"At first I thought it was a feel good story, but it was unfair to other NHL players who are in a similar situation as John Scott," said Kishwar Mehdi, a Queens College alumnus, in an interview conducted via email. "If he wasn't good enough to participate in the All-Star festivities and was favored over a player who actually belongs there, then I think the NHL didn't manage this situation properly."
Mehdi, 25, works in the media and advertisement industry and has been closely following the NHL for about 11 years after first seeing goaltender Henrik Lundqvist debut for the New York Rangers in 2005. Growing up in Bangladesh allowed Mehdi to fulfill his knowledge of field hockey rather than ice, which he learned after moving to the United States in 2001.
Both Mehdi and 19-year-old art major Genesis DeJesus did not know of John Scott until the pregame publicity of the All-Star game. However, DeJesus took a more sympathetic approach towards the controversy. "Putting his hockey history aside, this running joke that the fans had was messing with this man's life," said DeJesus in an interview. She's been a Rangers Fan for three years. "It was fun to vote for this hockey player that essentially no one thought was good, but I did not think it was moral on both the fans' side and NHL's side."
Similarly, Lauren Iadanza did not understand why fans vote for a player who wasn't good enough to be in the All-Star game. She knew of Scott when he was a New York Ranger for the 2011-12 season, and the 19-year-old New York Islanders fan and customer service employee of Pat's Market learned more of him as tensions grew. It wasn't until January 19 when Scott was officially announced as captain of the Pacific Division team that there was a clear division between fans and the NHL officiaries.
During the All-Star game, Scott scored two goals and was named MVP after winning the final of three games for the Pacific Division team. And the man behind the controversy himself, NHL Commissioner Gary Bettman, was there to hand-deliver the check to Scott for $1 million.
Now, was this the NHL's way of saying "sorry?" Does naming Scott MVP and still allowing him to play justify its actions? After all, Scott has given his kids something to be proud of.
"The NHL should be embarrassed for allowing all the transactions taking place prior to the All-Star Weekend," said Mehdi.
"I feel like they were setting up him up to fail, and it clearly backfired," said Iadanza in an interview conducted via email. "Scott's outstanding performance was a slap in the face to the NHL and naming him MVP was a way of them realizing they messed up."
What does this mean for the future of the NHL and even Scott's career? After the birth of two more children and coming off the rush of the All-Star game, Scott's greatly anticipated return to the regular season has fans waiting to see what he can do now. While interviewees for this article, well, think it's the end of the road here.
"I think he should call it a career and announce his retirement from the NHL," said Mehdi. "The NHL is and always will be the third most popular league in the U.S., trailing the NFL and NBA, so it probably wouldn't change anyone's opinion towards the sport."
"I think people might see John Scott as a different player from here on out, but filled with a bit of sympathy," said DeJesus.
Both DeJesus and Iadanza said they believe the NHL officials made it appear that the fan votes did not matter and tried manipulate the league's image using a game that is all about the whims of fans and their having fun with an oversized check and MVP entitlement.
"While I may not deserve to be an NHL All-Star, I know I deserve to be the judge of what my kids will, and won't, be proud of me for," Scott was quoted as saying in a news article.
Megan Ley can be reached at Megan.Ley41@myhunter.cuny.edu