Edited by Gregg Morris, May 25, 2016
Attending Film Fest: Will Arnett, John Turturro, Kristin Davis, Richard Brener, Neil Seht, Peyton List
GIFF will be hosting special events such as "LOL: The Big Business of Comedy" and "Children's Acting Workshop." The festival will also be honoring John Turturro at a conversation series entitled "Spotlight On."
Comprised of directors, producers, writers, and actors, "LOL: The Big Business of Comedy" is a conversation to make you laugh out loud. Panelists include Richard Brener (President of Production of New Line Cinema), Chris Bender (Producer of We're The Millers, Vacation, Horrible Bosses), Peter Principato (Head of Principato-Young – Talent Manager; Producer of Wet Hot American Summer), Stuart Cornfeld (Partners with Ben Stiller; Producer of Dodgeball, Zoolander, Tropic Thunder), & comedian Will Arnett (Arrested Development).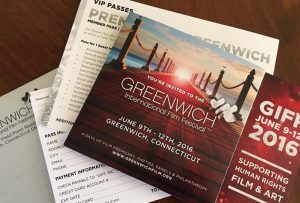 Moderated by Deadline Hollywood's New York Editor Mike Fleming, this event will take place on Saturday, June 11th at 8 p.m. and will be followed by an after party.
"Children's Acting Workshop" reveals secrets from the pros on how to make it in the entertainment industry. Acting Coach, Matt Newton, Casting Director, Adrienne Stern, and Moderator and Acting Coach, David Gideon, along with some of Hollywood's bright young stars including The Jungle Book's Neel Sethi and actress Peyton List (of Disney Channel's Bunk'd) will be participating in this engaging workshop on Saturday, June 11th at 1:00PM. The festival previously announced it will screen The Jungle Book on Friday, June 10th at 4:00PM.
On Saturday, June 11, John Turturro will join GIFF for a conversation honoring his work as part of the festival's "Spotlight On" series. The veteran actor will be discussing his craft and his career, which includes notable films such as Fading Gigolo, Transformers, Quiz Show, The Big Lebowski, Barton Fink, and O Brother, Where Art Thou?. Narrative Shorts Juror David Negrin will be moderating this event.
The conversation will support Community Access, an organization that provides housing, care, and training to the mentally ill, per John's request.
"We are thrilled that these events will showcase some of the incredible talent participating in the Festival this year," said Colleen deVeer, Director of Programming and one of the Founders of the Greenwich International Film Festival. "Film acts as a catalyst for a better understanding of a broad range of subjects. We hope to enlighten our audience and provide a basis for open and entertaining conversations."
As part of GIFF's sponsorship with Uber Technologies Inc., the company will be providing rides to and from various events throughout the festival, including the previously announced Opening Night Party and Changemaker Gala, as well as the above-noted comedy panel "LOL: The Big Business of Comedy." There will be dedicated pick-up and drop-off locations at festival events, and first time Uber riders will receive $20 off their first trip if they sign up with code GIFF2016 at uber.com/app. Uber is the preferred ride for the 2016 Greenwich International Film Festival.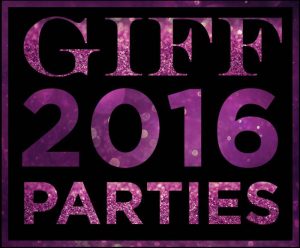 The Narrative Features jury will include writer/director Ned Benson, award-winning film editor Sarah Flack, and long time film critic Joe Neumaier. The Narrative Shorts jury will include producer Mark Lindsay, screenwriter David Negrin and host, producer Pouya Shahbazian. The Documentary Features jury will include casting director and producer Asli Coker, actress and producer Drena DeNiro, and director Nina Davenport. The Documentary Shorts jury will include producer Marie Therese Guirgis, director Ondi Timoner, and documentary filmmaker Jeffrey Tuchman.
The Social Impact jury will include philanthropist Anne Bresnan, Executive Director of the Jacob Burns Film Center Edie Demas, actress Kristin Davis, and actress Kuoth Wiel. The winners and awards will be presented at the Opening Night Party on June 9th. The Festival's full line-up was announced on May 11th and can be found HERE.
The Greenwich International Film Festival would like to thank its 2016 Festival sponsors including: Absolut Elyx, The Avon Theatre, Barton & Gray Mariners Club, Betteridge, The Camuto Group, Coldwell Banker Preview International, Connecticut Department Of Economic and Community Development, Douglas Elliman, Empire City Casino, First Republic Bank, Getty Images, GIFFT Wine, Granoff Architects, Greenwich Magazine, Hearst Connecticut Media Group, Hollywood Pop Gallery, Hospital For Special Surgery, The J House Greenwich, JPMorgan Chase & Co., Pure Insurance, Roger Ferris + Partners, Stella Artois, Uber, WABC-TV, WhoSay.
The Greenwich International Film Festival will take place June 9th ‐ 12th, 2016. Tickets are now on sale and available for purchase at http://www.greenwichfilm.org/2016-box-office/ or at the festival's box office.
About The Greenwich International Film Festival:
Greenwich International Film Festival (GIFF) is a 501(c)3 non-profit organization that hosts a world-class film festival in Greenwich, CT. The goal of the festival is to bridge the worlds of film, finance and philanthropy. The second annual festival will take place June 9th to 12th, 2016, and will support important human rights initiatives, as part of its social impact focus. The four-day event will feature a star-studded Opening Night Party, film premieres, educational panels, a Children's Acting Workshop, an honoree gala, and more. For additional information, please visit www.greenwichfilm.org.
Gregg Morris can be reached at gmorris@hunter.cuny.edu