Article by Senior Editor James Kelly, May 17, 2016
President Obama's nomination of Chief Judge Merrick Garland to the U.S. Supreme Court created the intense partisan fighting that political savvy students have become accustomed to.
Yet, this urban campus on the Upper East Side of New York rarely experiences political partisan sparring because students with Republican bents – right, far right, extreme right, Donald Trump right – rarely identified themselves. They stay out of the limelight of campus political sparring.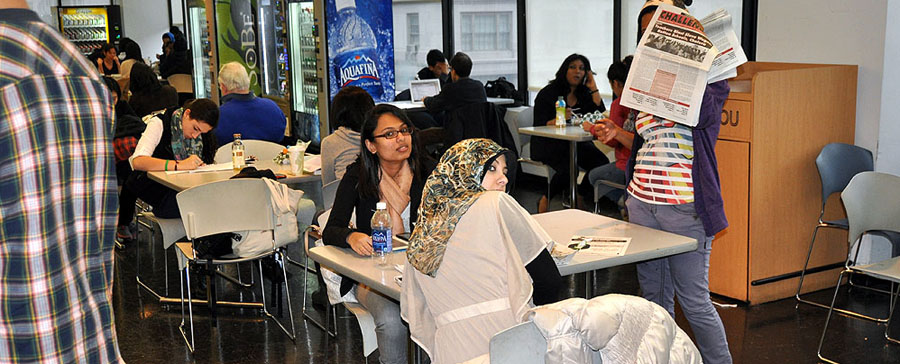 In February, Associate Justice of the Supreme Court, Antonin Scalia, died in his sleep. His death left eight remaining justices in the Supreme Court. Because he died during this election year, there was a dispute between Republican senate leaders and President Obama over how his successor should be appointed. On March 16, Obama nominated Chief Judge Merrick Garland to be the new Justice of the Supreme Court in place of Scalia.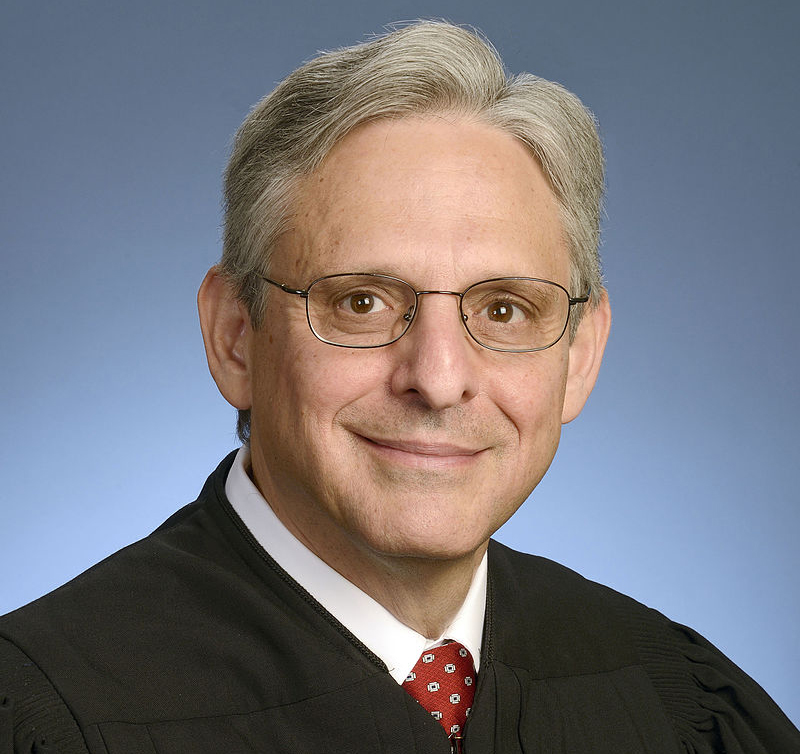 The next day, Obama engaged in a
conference call with his stakeholders
, those invested in his policies, to not only explain his reasons for nominating Garland as Scalia's successor but also to invite support for his nomination in the face of Republican leaders challenging his right to make that nomination.
Early in his comments, Obama said Garland would be his third nominee after Sonia Sotomayer in 2009, and Elena Kagan in 2010. He emphasized the importance of having to choose the men and women to be the "final arbiters of our laws." He stated that making the decision forced his considerations to "rise above short-term politics" and to think about "how does our democracy work."
Obama then explained that it was a "pretty much universal opinion" that Garland was "as well-qualified as anybody who's ever been nominated to the Supreme Court." Obama spoke of the "spirit of decency and modesty and integrity and even-handedness" Garland brings to his work. The president also praised the "enormous compassion" Garland showed as a prosecutor and leading investigator of the 1995 Oklahoma City bombing, toward those who had been impacted.
According to Obama, Garland has been praised by both Republicans and Democrats alike. Garland was originally confirmed as a Chief Judge in the Washington D.C. circuit, majorities from both Republicans and Democrats supported him, Obama said. Said the President, quoting Republican Senator Orrin Hatch, Chairman of the Judiciary Committee, "I would like to see one person come to this floor and say one reason why Merrick Garland does not deserve this position." Obama also said that he "couldn't agree more."
His job, he said, was to " nominate candidates to the Supreme Court" and that by nominating Garland, he had fulfilled his constitutional duty and that he expected the senate to do its job of giving his nomination a "timely hearing, and an up or down vote."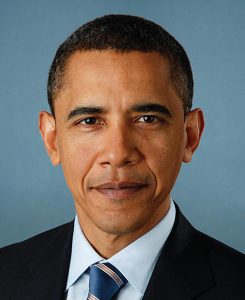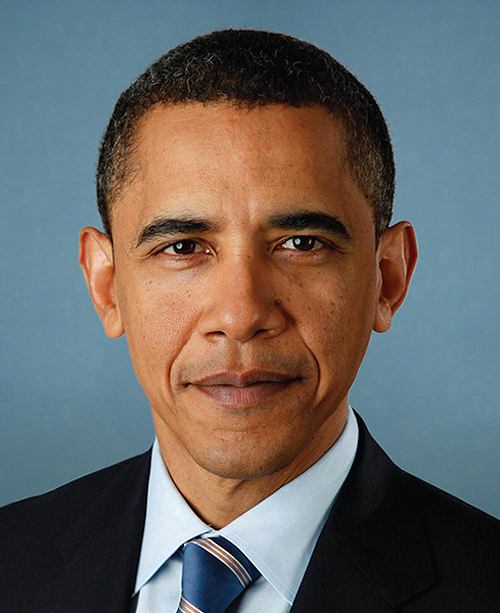 Obama then called on his audience for help to support him in his nomination so that his Republican opponents will have to carry out their constitutional duties. He said that Republican leaders have challenged his nomination by saying "the American people should have a say." Obama, however, asserted that the American people did have a say "back in 2012 when they elected me President," and that when they did elect him President, they didn't exclude his last 300 days in office from his duties.
In his statement Obama called on, not only his supporters, but the American people, to "remind senators that they have a job to do." He said that Senators who are trying to obstruct the constitutional process of seating a Supreme Court Justice need to be reminded that the Supreme should be held above partisan politics, "and that the Court should be operating at full capacity to help the American people"
Obama listed the importance of having somebody with "unimpeachable credentials" like Garland seated in the Supreme Court. He said that the Court needs a fifth justice to weigh in on issues such as voting rights, freedom of speech, immigration, the environment, and issues of workplace safety. The idea that his Republican opponents would think to suspend the processes of deciding laws for these issues because it's an election year is, Obama said, "not in the constitution and it's not been our tradition."
The President said that the point of his statement was to ask that the Senate acts fairly "in dealing with an outstanding individual who deserves to be on the Supreme Court." He said that being fair was something that "we all learned in kindergarten," and that, he thinks, the American people understand being fair should apply "to how we make sure that our democracy and our judicial system work."
He urged his supporters to let senators know that the seating of a Supreme Court Justice is something to be taken seriously. "It goes beyond just the typical partisan disagreements," Obama said, "this has to do with the integrity of our system of government." Obama concluded by saying it was something he cared highly about and that he was "going to make sure to fight for the remainder of my term as President."
In his statement, President Obama has displayed not only a legitimate concern for the court system of the country, but also an effort to nominate a Supreme Court Justice that both Republicans and Democrats can agree would be the best candidate. While many politicians may be accused of pushing policies to back their own agendas, Obama's statement and actions can be seen as evidence that he genuinely cares about being fair in his decision making, especially in regards to the future of the country.
WORD Reporters' Opinions
I've included the opinions of four other WORD reporters about Obama's statement: Kara Paternostro, Julia Beach, Chastity Fernandes and Michael Wei.
Paternostro said that, although she had "no dedicated left or right political learning," she still respected Obama's decision. Paternostro said that it is the President's job to select a nominee and that it's the job of the Senate Judiciary Committee to conduct hearings as soon as possible. "Just because his term is ending," said Paternostro, "doesn't mean he should cease fulfilling his obligations as president."
Beach was direct. She said that Obama has "proved once again," that he can be depended on and that he is "a leader intent to uphold the Constitution and fulfill his duties while still in office." Beach said that Obama's nomination was met with partisan backlash from the Republican controlled U.S. Senate, which, according to Beach, "has done their best to interdict almost all of the President's plans during his time in office."
Beach said that President Obama has done an "incredible job in office." Beach said that Obama will be "remembered positively in history" for his efforts towards improving social welfare, such as Obamacare and the legalization of gay marriage. Even though Beach admitted she was not "ignoring that [Obama] did not follow through on many promises that he made after he was elected," she still said that Obama's willingness to negotiate with congress "is a testament to his strength and humility as Commander-in-Chief."
Beach said that "it is clear that Garland is an admirable choice" to be seated in the Supreme Court. In his last year as President, according to Beach, Obama exhibited increasing strength as "the fearless leader this country needs." Now, Beach said, he is trying his best to do his job "until it is no longer his." Beach said that America deserves a President "who never stops working to accomplish our collective goals."
According to Beach, that tenacity is the trademark of a truly great president. "I believe Obama has done that," Beach said.
Fernandes said that she agreed with Obama and that, even though he is nearing the end of his term, "his right to nominate a Supreme Court Justice is just as valid as the day he entered office." However, Fernandes admitted that she didn't know enough about Merrick Garland to openly agree with Obama's nomination. "Obama spoke very highly about [Garland's] character," Fernandes said, "but I don't know as much as I would like about his achievements and what he's done to differentiate himself."
Fernandes said that the comments Obama made in his statement were obviously made in a "spectacle caused by partisan politics." Fernandes said that because Republican leaders said they will not hold nomination hearings until after the next president is elected, Americans will have to wait and continue waiting for the next president to get settled for a new Supreme Court Justice to be seated. Fernandes said that the point of Obama's statement was to "reach out to the news media and public," to ask for their support of his nomination.
"Chief Judge Merrick," said Michael Mei who supported the appointment, "did a good job in the past as a prosecutor and has been praised by both Republicans and the Democrats" and that, I"t is "President Obama's duty to nominate candidates to the Supreme Court and it's the Senate's job to confirm the nominees. Obama said that the American people deserve this because it is important for all the branches of government to protect people living in America. The Court needs an additional justice to be able to weigh in important issues of American citizens such as voting rights, freedom of speech, issues of immigration and issues of the environment.
"I believe that Obama's decision to nominate Chief Judge Merrick is a good because he has the credentials and is universally liked."
On May 6, the Lawyer's Committee for Civil Rights Under Law released a report  signed by more than 150 attorneys from all over the United States urging the Senate to commence its hearings of Garland.
The report states that the Senate should "fulfill its constitutional role and grant Judge Garland fair consideration and a full Senate vote." The report strengthens its argument against Senate by saying that the stalemate at the Supreme Court, without Garland, is impairing "the Court's ability to resolve some of the most significant civil rights cases and controversies that routinely come before the Court."
Kristen Clarke, Lawyer's Committee President and Executive Director, said that the Supreme Court's ability to effectively resolve these cases and controversies "is undermined when elected officials use politics as a reason to prolong the vacancy created in the wake of Justice Scalia's death." Clarke spoke for the Lawyer's Committee when she said that Garland "possesses the exceptional competence necessary to serve on court," and she urged the Senate to commence its hearings so that the public may "learn more about his commitment to fair interpretation of civil rights laws."
Yet, despite Garland's impeccable qualities, the support of 150 lawyers across the country, and Obama's constitutional right as president to make a nomination to the Supreme Court, Senate yes still not fulfilled their duties of commencing a hearing for the seat.
Senior Editor James Kelly can be reached at James.kelly41@myhunter.cuny.edu
WORD Classifieds