Article by Lillian Gissen, December 27, 2016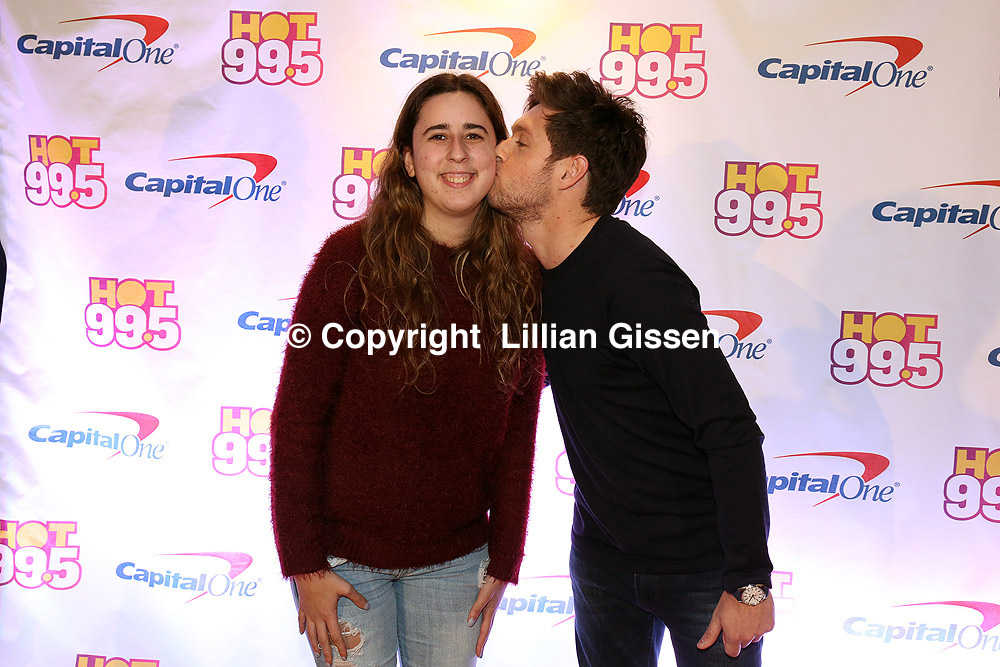 Has over 800 pictures with celebrities such as the Kardashians, Zac Efron, Ed Sheeran, Shawn Mendes, One Direction, Miley Cyrus, Ariana Grande, and Rihanna, Has 75,000 followers on Instagram and 18,300 on Twitter. E! News contacts her regularly for news help.
---
Starting at the Tender Age of …
In May of 2010, I was 16, and, like my peers, I had a complete obsession with the Jonas Brothers – teenage boy band. Their posters covered my walls, and I spent endless hours watching their interviews on YouTube and participating in an online forum where other teen girls joined me in talking about their love for the skinny-jean-wearing-curly-haired heartthrobs.
"I would give anything to meet them or just see them up close in person," I posted in the forum one May afternoon. Little did I know, in the span of the next six years I would not only see them up close, but I would meet them over 200 times, become on a first name basis with them, and meet almost every celebrity I idolized.
"Why don't you just go to their hotel? They always stay at the Trump," someone replied to my post. Go to their hotel? What did that mean? The thought had never occurred to me. I had never been to New York City without an adult. I didn't know what "the Trump" was, how to get there, or if this stranger over the Internet was telling the truth.
On May 22, 2010, the Jonas Brothers were performing on Good Morning America and I took a chance. My best friend at the time and I took the train to New York City with her older cousin, who took us on the subway to Columbus Circle where the Trump International Hotel was located, and he left us. There were about 10 other fans waiting there to get a glimpse of the Jonas Brothers and I quickly became friends with them over our common love for the boys.
At about 9:45 a.m. Nick Jonas walked out of the hotel, came straight to us and started greeting and taking pictures with the fans. He shook my hand, signed the CD I had brought with me and took a picture with me. After greeting every fan, he got into his car and drove off. Just like that, I had met someone I had loved and idolized for years of my life, someone I had spent hours studying and watching, someone I dreamed about meeting for so long. The feeling was incredible.
Although the entire interaction lasted probably about 30 seconds, it was probably the best 30 seconds of my life at the time. You experience an adrenaline rush when a celebrity you love stands before you and interacts with you. It's an indescribable and addicting feeling.
We waited a couple more hours in the hopes of seeing the other two brothers. Joe, who was my favorite came out around 1 p.m. and engaged in the same picture taking as Nick. I hugged him and my life felt really complete. After that, my friend and I got lunch and headed home.
It's All About Knowing Where to Wait
Three months later, Taylor Swift's new album Speak Now came out and to promote it she performed a few of her new songs on the Today Show. My friend's dad used to work for the Today show, so we attended the concert and scored two front row spots inside Rockefeller Plaza where her contest took place. Miss Swift was my other 16-year-old obsession. After her performance, Taylor came off the stage and started taking pictures with fans who were in the front row. She took one with me and signed my poster.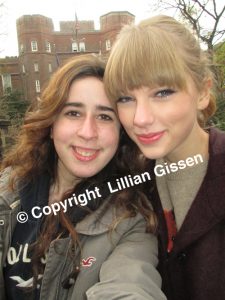 I couldn't believe how easy it was to meet a celebrity. Just like that, in the span of 6 months I had met the Jonas Brothers and Taylor Swift. Both times I had tried to meet a celebrity, I did. It just seemed so easy! It occurred to me that maybe I should do this more often and with more celebrities. Unfortunately, there weren't always going to be Internet forums filled with Jonas fanatics to tell me where to go and how to meet the celebrities. Over the next few months I had to figure out for myself how to find information on where to meet celebrities. So how do I do it?
It's all about knowing where to wait.
If you know where to wait and have the patience to wait long enough, eventually you're going to see a celebrity. I've pretty much mastered it now. I wait at hotels, airports, events, TV show tapings, premieres, etcetera. When it comes to finding where a celebrity is staying or his, her flight information, I call the airline or hotel and act like I work for them. It's all about sounding confident and knowing what to say. You also learn over time where certain celebrities like to stay. You also have to keep up a lot with their schedules.
It's much more than a hobby now; it's something that I'm am always tracking. At all times I know in the back of my head who's in New York now, who's coming soon, that Niall Horan had a concert scheduled in New York City December 9. Etcetera.
In December, 2012, I ran into Taylor Swift and Harry Styles on their memorable "Central Park date." They were rumored to be in the 60-block-long park, and even though I knew the chances were slim, I had to look for them. As I drove through the park I saw a black SUV, which I had learned over the course of my celebrity hunting were the cars celebrities preferred. It was parked in an illegal spot, and it instantly caught my attention.
I got out to check it out, and as I waited to cross the busy road I saw Harry and Taylor walking down the sidewalk across from me – they were completely normal, no paparazzi or security around them. I raced across the street, missed being hit by four cars, and approached them. Both took pictures with me and my friends and were totally friendly and happy to meet us.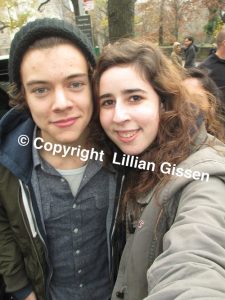 Reporters hounded me for days – tweeting me, asking me for my number, texting me, calling me, emailing me – on the details of their date. "Were they holding hands when you met them?" "Were they happy together?" "How were their moods?"
Over time I've learned which celebrities are nice to fans and which are rude and which celebrities you shouldn't even waste your time trying to meet because they won't have anything to do with you. The same day as my Taylor Swift encounter, I followed Zayn Malik  into an Urban Outfitters on Fifth Avenue where he and his girlfriend shopped for some sweaters and jeans. I asked Zayn for a picture, and when he said no to me and my friends, we didn't like his answer, and one thing led to another and we ended up in a screaming match with him, which resulted in him cursing us out and telling us to sell our concert tickets.
Me and Demi Had a Fight
That's one thing about me that can be a blessing and a curse, I'm tough and determined, and I am not afraid to say or do what I have to to meet celebrities.
Four years later Zayn Malik invited me to his album release party in New York City, where we talked about our fight in 2012 and laughed. Zayn now knows who I am and is always happy to take pictures with me. "Hi you," he said with a grin, poking me in my stomach the last time I met him a few months ago.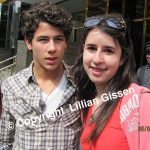 I've made friends with paparazzi and they exchange information with me, sometimes. I've met and formed an amazing group of friends through this. I think that's my favorite part. Meeting the celebrities is fun but it's also about the laughs, the adventures, and the fun times we have when we're meeting them. When you're speeding down Eighth Avenue, following Taylor Swift's car and going through red lights and blasting music with your best friends, it's a lot of fun.
A lot of good comes out of this but there's also been some bad. Because of all the followers and attention one can get on social media, a lot of cyber bullying and hate comes with it. People comment on my pictures all the time with things like, "I hate you," "kill yourself," "you're ugly." Etcetera. I know that most of it is out of jealousy, so I try my best not to let it bother me. But I've definitely formed a thicker skin because of it.
Demi Lovato DM-d me on Twitter in the summer of 2014 because another fan told her I was giving out her information to other fans, which I wasn't. Me and Demi had a fight over Twitter. Later, when she found out the fan had lied, she apologized. "Are we good?" she asked me the next time she saw me at an airport.
There have certainly been some negatives moments with celebrities. I've seen them at their worst with no makeup covering their face, but I've also seen them at their best. Selena Gomez and Justin Bieber brought me inside their hotel lobby to take pictures with me. Selena also took me and my friends in her car with her because she wanted to meet us but didn't want the paparazzi to get pictures of her.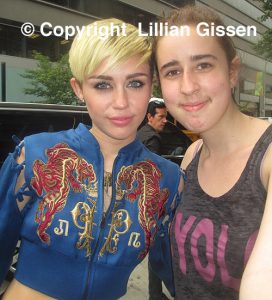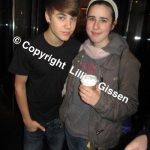 The Jonas Brothers, the band that got me started, know me by name, and have given me free tickets to their concerts and M&G passes to come backstage and meet them. Ansel Elgort, the actor from THE FAULT IN OUR STARS  knows me on a first name basis and has DM'D me with his flight information so I can come meet him. He's taken pictures of us together on his phone, has tweeted about me and invited me to his parties and shows in New York.
I have over 800 pictures with celebrities now. They include the Kardashians, Zac Efron, Ed Sheeran, Shawn Mendes, One Direction, Miley Cyrus, Ariana Grande, and Rihanna, just to name a few.
I have 75,000 followers on Instagram because of it and 18,300 on Twitter. People approach me at events and concerts and ask me for pictures because I'm the "girl that meets all the celebrities." I hope to one day to turn this crazy, exhilarating hobby into a career. I'm studying journalism and because of my hobby I scored an internship at the National Enquirer. I also interned at Life & Style magazine, and I've helped E! News on numerous occasions. Their reporters text me for information on celebrities whereabouts
I was also interviewed by Teen Vogue on my interesting hobby.
Lillian Gissen can be reached at Lillian.gissen91@myhunter.cuny.edu