By Special Correspondent Natalie Lally –
A perfect mixture of horror and romantic comedy, YOU'RE KILLING ME is a gay slasher film poking barbs at society's self-absorbed Internet culture. George (Jeffery Self), an entertainment and social media maven, creates viral videos every week with the help of friends. He also is a bachelor until one evening he crosses paths with a handsome stranger, Joe (Matthew McKelligon). Joe's handsomeness wins George's heart as well as blinds him to signs of a dark personality.
George's vanity gets the best of him. His friends want get to know Joe better, concerned about his awkwardness and murder jokes. Suspicions arise after a few friends disappear and all signs lead to the Joe. Lots of one-liners will provoke laughs. Director Jim Hansen has created an ingenious horror/comedy hybrid. His film is jammed with murder scenes that provide a bloody good time. with gruesome flashbacks and graphic bodies, there isn't much left to the imagination.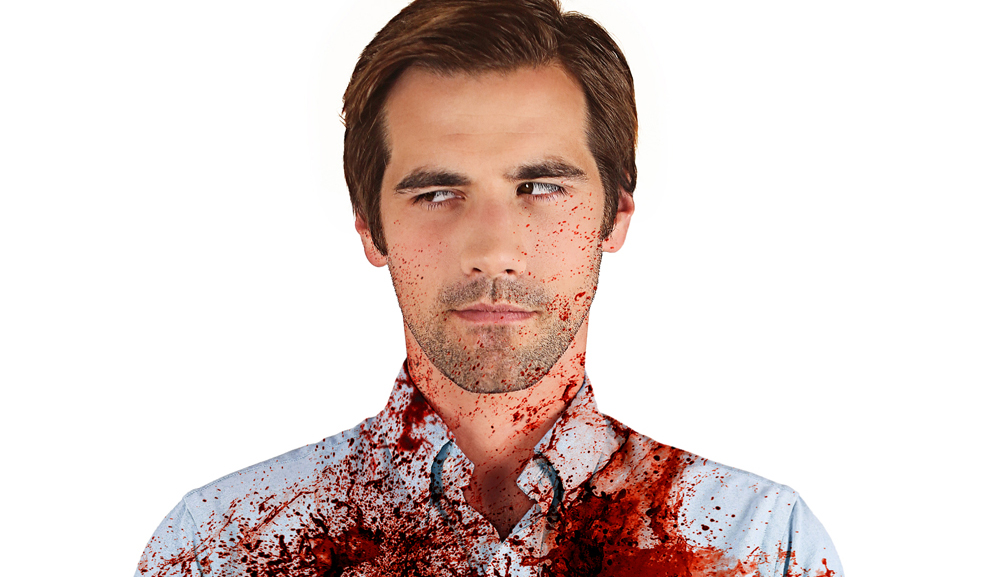 This film has an underlying message that the obsession with Internet culture can be a huge distraction for millennials. While Hansen began to raise money for the production on IndieGoGo, the casting for lead roles was already finished. "This is a movie about people overwhelmingly caught up in creating online content, created by people overwhelmingly caught up in creating online content," he was quoted as saying.
Hansen and cast member Drew Droege have created Chloe Savigny videos; cast members Jeffery Self and Bryan Safi have a series on YouTub, What Do You Think BLANK Is Doing Right Now?, and half of the cast had also made an appearance in Hansen's web series called, "Paragon School For Girls."
Now available On-Demand across all digital platforms including iTunes, Vimeo On Demand, and WolfeOnDemand, YOU'RE KILLING ME is a great flick filled with hysterical performers that will keep you laughing and looking over your shoulder in fear.
Directed by Jim Hansen
Written by Jim Hansen, Jeffery Self
Produced by Jim Hansen, Jeffrey Self, Ross Tipograph
Edited by Michael Frost
Cinematographer: Janine Sides
Starring Jeffery Self, Matthew McKelligon, Bryan Safi, Edi Patterson, Drew Droege, Jack Plotnick, Matthew Wilkas, Rachel Shukert, James Cerne, Shaughn Buchholz, Sam Pancake, Carolyn Hennesy, Mindy Cohn, Christian Olguin, Ranney Draper, Brigid Ryan
____________________________________
Reviewers Note: JIM HANSEN – DIRECTOR/WRITER : Hansen has created several web series, including "The Chloe Videos," "Paragon School for Girls" and "My Drunk Aunts" for Above Average. His popular YouTube channel has nearly 5 million views. He has also had several shorts in film festivals including, "Video Night," "Pretty Parts" and "Radiance." Jim has also worked in many other areas in film and television ranging from production designer to costume designer.
____________________________________
Natalie Lally can be reached at natalielallye@gmail.com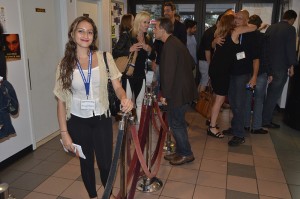 loading classifieds…