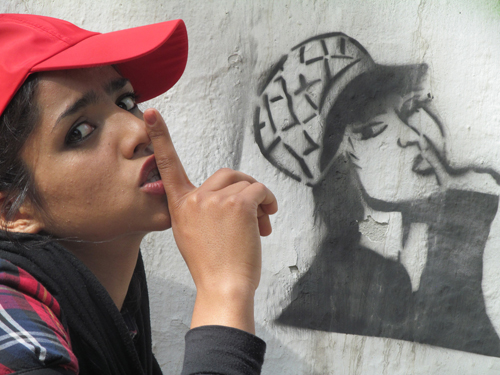 By Gregg Morris, June 19, 2016
What's a film reviewer to do on the closing night of a the internationally acclaimed Human Rights Watch Film Festival closing with a great movie – and he's still struggling with the review?
Committing hara-kiri is not an option.
Neither is begging the editor for more time also unless of course the reviewer is the top editor. Thus, my option.  Check out the trailer below with this recommendation in your mind. A must see film – Winner of the 2016 Sundance Film Festival Grand Jury Prize and Audience Award for World Cinema Documentary – about a determined female Afghan teen living in Tehran, who dreams of being a famous rapper. But in Iran, the government doesn't let girls sing solo.
This movie is soooooo poetic and outstanding that audiences will want to see it more than once.
Closing 7 p.m. tonight at the IFC Center in Manhattan, New York, Sixth Avenue at West Third Street, the screening followed by discussion with filmmaker Rokhsareh Ghaem Maghami and Liesl Gerntholtz, Women's Rights division director, Human Rights Watch.
Gregg Morris can be reached at gmorris@hunter.cuny.edu