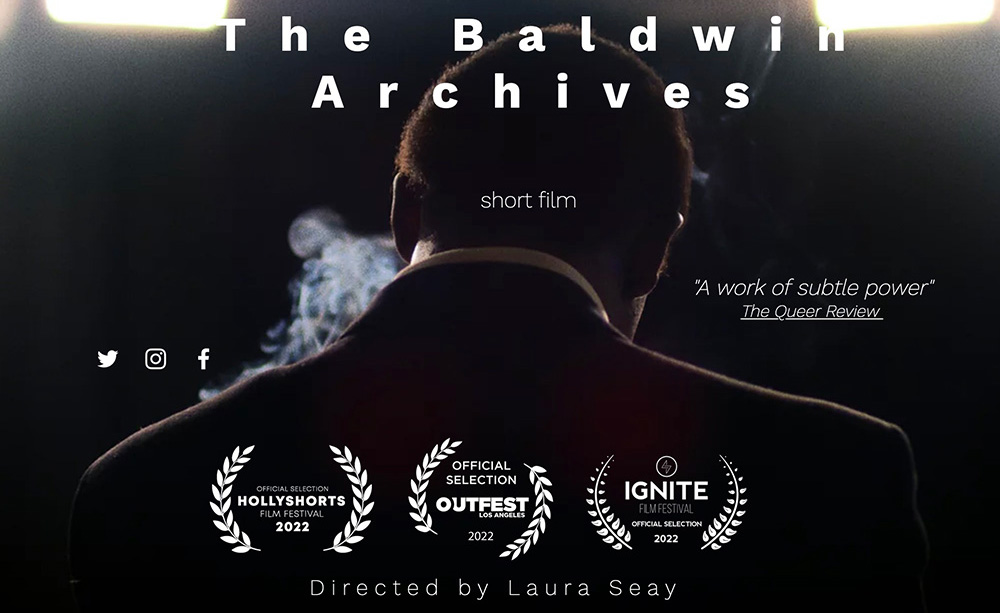 "What viewers may take away after watching this film is not my responsibility, I don't necessarily have a hope of what they might feel about what is being said in this film … it's up to them to make what they want of it. But I do want people to recognize the sophisticated level of artistry that every collaborator brought to this piece.– Tory Devon Smith (Baldwin in the film), Creator, Producer as quoted in interview with Sammi Turano of TV Grapevine.com.
---
Created by: Tory Devon Smith
Directed by: Laura Seay
Starring: Tory Devon Smith, Jordan Gavaris and Kristen Rozanski
Executive Producers: Kirk A. Moore, Eric E. Richardson and Tory Devon Smith
Producers: Tory Devon Smith, Lamont Lamar, Briauna Draper, Sharon Scott Brooking, Laura Seay, and Jesse Abbott Chin
DP: John Orphan
Editor: Alex "Splice" Jones
Colorist: Temesgen Gebremeskel
Composer: Corece Smith
Production & Costume Design: Alex Nelson
Dialect Coach: Andrea Odinov
Hair & Makeup: Julie Hassett and Kevin Haney
What follows draws on Production Notes, this reviewer-writer's impressions from the screening of this movie short and the use of a basic Who-What-Where- When-Why-&-How technique to write a review in the spirit of what Tory Devon Smith said in his TV Grapevine.com interview – hopefully providing at least a measure of insight into an 8-minue plus film short that resonates with an amazing shot of cinematic adrenaline for these oppressive times.
Synopsis
Director Laura Seay used the 1963 BBC footage of the interview of James Baldwin by British journalist Peter Duval as a source for her THE BALDWIN ARCHIVES, which included tracking Baldwins facial expressions throughout the fabled 1963 BBC interview. She chose particular moments in the aural combat of the two and how Baldwin drew on the repertoire he developed over the years to confront bigoted or ignorant questions – such as those of Peter Duval. Also: "I suspected this might reveal patterns in Baldwin's "tactics" for dealing with hostile interviews in general, the director said.
Seay discovered that when Duval engaged in snide personal or bigoted insults, Baldwin, with unimpeachable equanimity, would parry, depending on whether he, Baldwin, wanted to educate his adversary rather than counterattack. Baldwin had a meticulous, incisive strategy converting the ignorance and bigotry of his pugilistic opponent into knowledge for the advisory as well as for the BBC audience, according to Director Seay.
---
Tory Devon Smith, Production Notes Edited for Style.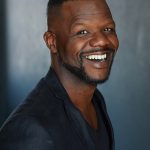 Smith was obsessed with Baldwin – his works, essays speeches, family relationships, lovers; Smith wanted to know the man behind the words who sought to escape the limitations and dangers a young, Black, gay man faced in America, and to focus fully on his writing, who decided to live most of his life as an expatriate, though Baldwin was later quoted as suggesting "commuter" was a more accurate description because of his peripatetic sojourns back to the States.
THE BALDWIN ARCHIVES allowed Smith to explore "this man from the inside out, and express the influence his life and work has had on me." Baldwin touched the core of his being. "His philosophy about racism wasn't wholly about blame, but rather about its condition. The sickness of racism, and who shared in that learned acknowledge it, to change it to stop it."
---
Editor Alex Splce Jones, Production Notes, Edited for Style. It was important that we built upon Baldwin's original interview as much as possible. I think anytime a filmmaker approaches a period piece, it shouldn't feel like simply a re-creation. It has to live and breathe on its own and elevate the original story in some fashion. That's how to derive meaning from the past and connect it to the present.
It's the small eyebrow raise or the coy subtle smirk that give a film life and we try to capture those. As a Black man, living in America, I wouldn't be where I am today without the courage and integrity of activists like Baldwin. To be able to speak the truth to power at a time where it may have likely meant your death, is an unbelievable thing for anyone to do.
---
This Reviewer's Take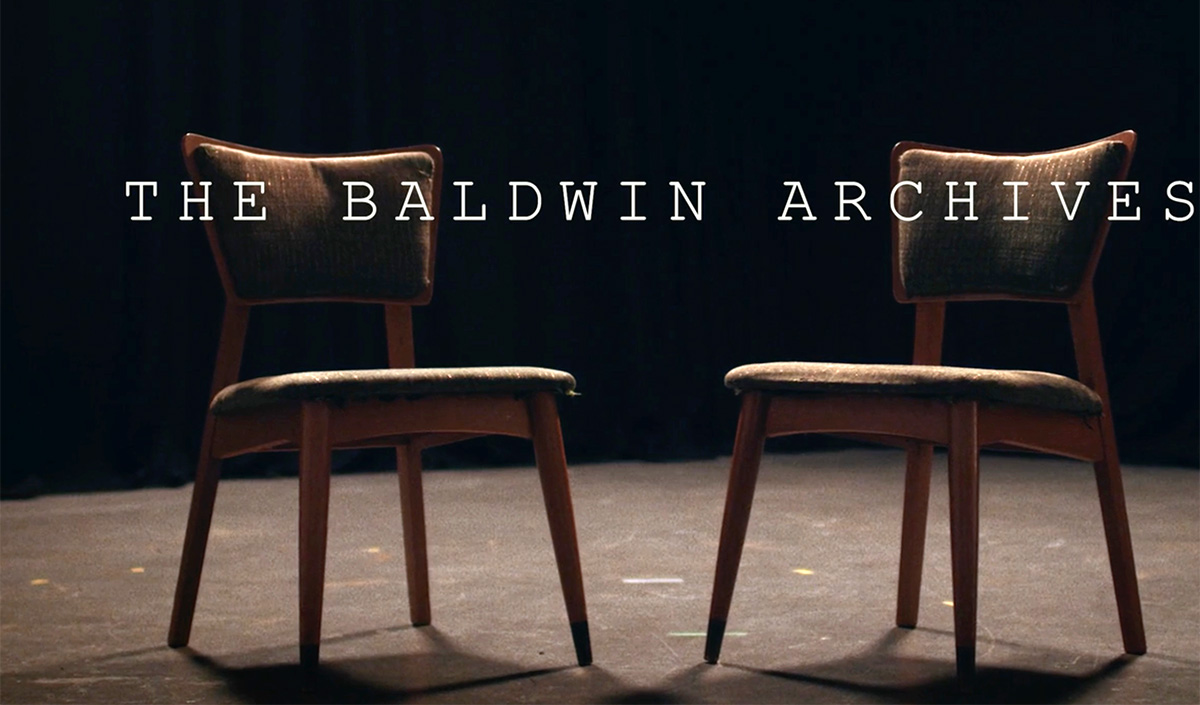 For slightly more than 8 minutes, Tory Devon Smith is James Baldwin. Truly astonishing. Audiences for this film will be cinematically teleported to 1963 where and when Baldwin and Peter Duval squared off. That space on that stage in THE BALDWIN ARCHIVES is the BBC broadcast in 1963. The verisimilitude is astonishing.
I was in awe of Tory Devon Smith's portrayal of Baldwin, especially how the actor portrayed the eloquence and deportment of Baldwin in face-to-face, nose-to-nose combat with the ignorance and racism and fascism he was more than willing to deal with in his public speaking engagements as he was taking on apex predators left and right. There were moments in early drafts of this review that, in this reviewer's mind, Tory Devon Smith was virtually indistinguishable from Baldwin.
I wish that I, a struggling writer and activist, Black, had that power and eloquence and, especially, patience. There are times when I just want to mow them all our racist adversaries down, figuratively speaking, of course. But sometimes …
The way that the filmmakers can teleport audiences back to that day in 1963 will have audiences on the edge of their seats, literally and figuratively, every time they decided that they have to see it one more time.

Gregg W. Morris can be reached at gregghcomcast.net, profgreggwmorris@gmail.com