By Gregg Morris – The publicity blurb caught my eye: Donald is an artist. Donald is musician. Donald is an actor. But Donald lives in Los Angeles, so to everyone, Donald is the chauffeur. I thought, "everyone," after he becomes famous, will regret not recognizing his talent. They won't be invited to his parties. He will sneer at them if asked for an autograph.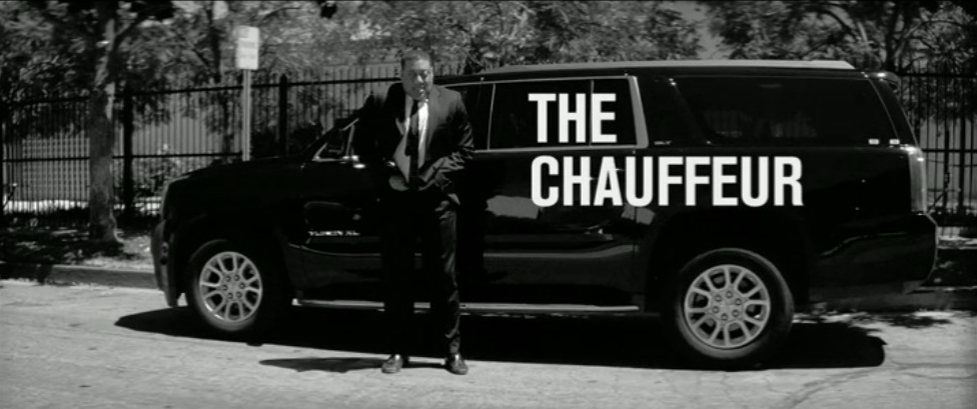 Not so. The stunning black and white cinematography initially created in my mind a powerful surrealistic impression about a tragically bungling and comical chauffer, played by comedian Cedric Yarbrough, whose day job pays the bills as he purses stardom. It was not clear at first if Donald was that talent who only needed to be discovered, or that talent whose fate was to be overlooked like so many who flock to the City of Angels for fame and stardom or he that he was without talent and being driven by his fantasies and would have to learn to appreciate his day job.
Well, his bumbling and bungling soon became clear when he tried to spark appreciation from two clients who snarled at what they believe was his choice of crappy music on the SUV limousine radio. Actually, they were really snarling at his self-produced jams on a CD inserted surreptitiously into the SUV music slot in hopes they would gush with appreciation and admiration for his talent.
Inexplicably, he was smitten with one, Emily (Katelyn Tarver), a smug hazel-eyed, blond, teenage ingénue, Caucasian, to be chauffeured to high school, who was too dense to be a femme fatale and was more comically pathetic than Donald. Why smitten with her, I couldn't image. He actually believed that she could swoon into bed with him because of his music?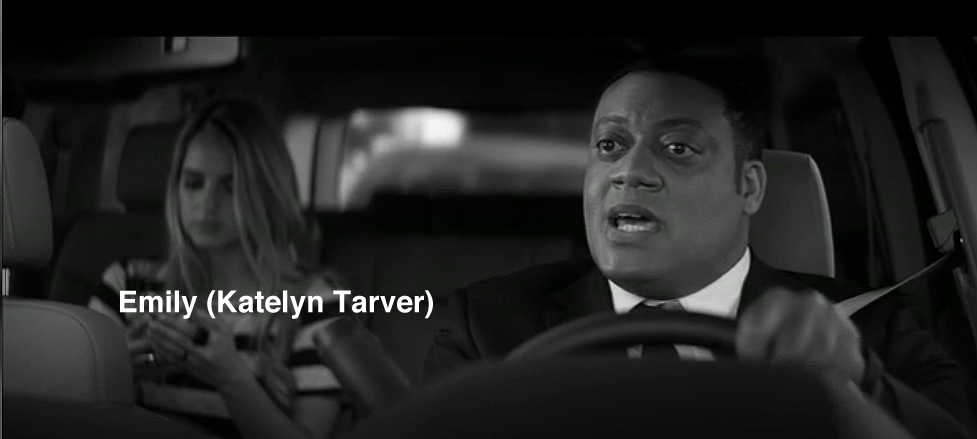 Explicably, the other client was a major promoter, Oscar (Michael Piccirilli), also Caucasian, with a fatal addiction that would obviously decimate him at some point. Ironically, he told Donald as he got out of the SUV limousine to enter a drug rehab center that LA was flushed with the kind of crappy music that Donald wanted to produce. Regarding the references to Caucasians, I thought there was a message about race at work but it wasn't clear the purpose of the message.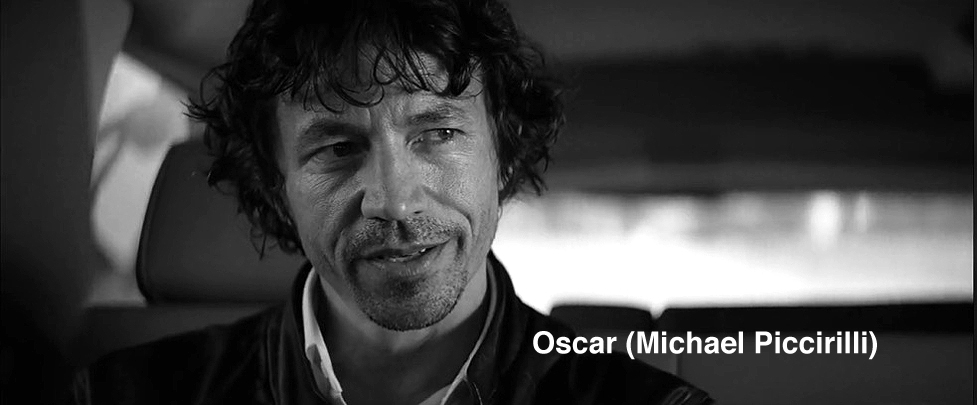 I imagined that Donald's work day was flushed with similar episodes from other clients. The scenes of the two I did see had light comical touches that were more amusing than funny but incomplete. In fact, several promising scenes were incomplete and jagged at the edges. This film by Director Brian Burton, I began to imagine, was actually a sketch for a feature length film in the works. There were just too many telltale signs, I imagined, to believe otherwise.
Granted, I was sneering at Donald – the character –  throughouthe 14 minutes this film was on the screen, but the stunning cinematography with what I imagined a surrealistic veneer, the clever direction (that cannot be denied) and many witty but incomplete and flawed scenes seemed to be the weak drafts of a promising full length movie in the works with a coherent script.
Now that movie, I really want to see.
Program: Shorts in Competition: Narrative
2016 | 19 | Narrative Short
Directed by: Brian Burton
English
USA
Premiere: World
14 Minutes

Director Brian Burton
Screenwriter Brian Burton
Producer Alexander A. Motlagh
Editor Evan Ahlgren
Cinematographer Gavin Kelly
Production Designer Jessica Mahnke
Cast: Cedric Yarbrough, Katelyn Tarver, Michael Piccirilli, Matt Geiler

Gregg Morris can be reached at gmorris@hunter.cuny.edu