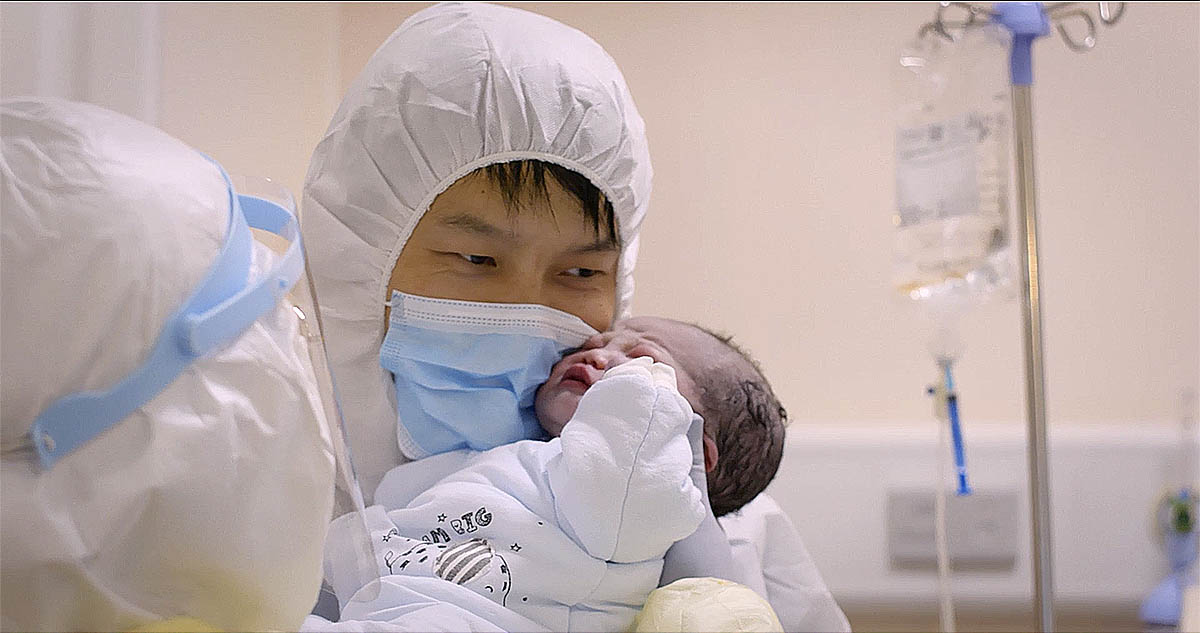 2-Minute Trailer ––
---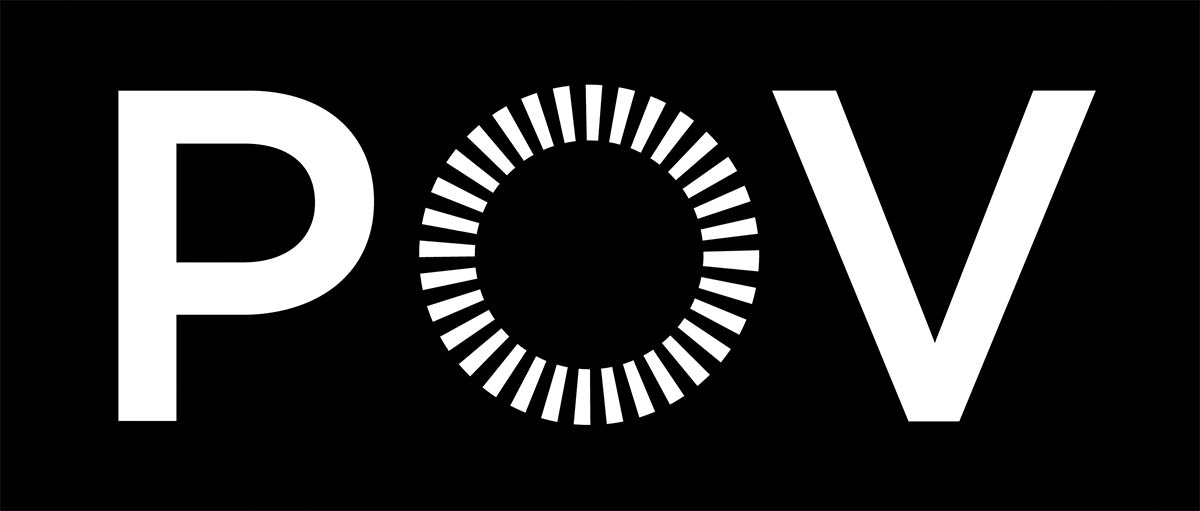 Part 1: Pretty Much Everything an Audience Needs to Know About the Making of YUHAN HUHAN
Part 2: Film Review – In the Works. Soon to be Published
Part 3: Interview with former WORD Writer Who Knows the Terrain
---
The 35th anniversary season of POV, America's longest running documentary series, opens about the first wave of COVID-19 in the city where the mysterious virus was first discovered.
Directed by Yung Chang (Up the Yangtze, This is Not a Movie), and produced by Diane Quon (Minding the Gap), Donna Gigliotti (Hidden Figures, Shakespeare in Love), and Peter Luo (Crazy Rich Asians, Marshall), the documentary goes beyond the statistics and salacious headlines to provide a human experience to the early months of the pandemic through the stories of front-line medical workers, patients, and ordinary citizens.
WUHAN WUHAM makes its national broadcast and streaming premiere on PBS television series POV, Monday, July 11, 2022 at 10 p.m. EST 9 Central and is to be available to stream free through August 11, 2022 at pbs.org, and the PBS Video app. In addition to standard closed captioning, POV, in partnership with audio description service DiCapta, provides real time audio interpretations for audiences with sensory disabilities.
"We're so pleased to have Wuhan Wuhan open our milestone 35th season," American Documentary | POV Executive Director Erika Dilday was quoted as saying in a press release. She also was quoted as saying, "This film is exceptional in terms of its unprecedented access and storytelling as well in support of our mission to uplift BIPOC creators and stories, particularly in the current wave of violence against the AAPI and Asian American communities."
During February and March 2020, two months into the city's lock down, hospital medical staff in Wuhan are scrambling for PPE, some using their own money to buy the necessary protective gear. Doctors and nurses write their names and pin pictures of themselves to their chests so their patients can recognize them. As the deadly coronavirus evolves, city residents and volunteers from other provinces provide necessary resources as Wuhan grapples with an invisible, deadly killer. Amidst the height of the pandemic, Chang and his crew have unprecedented access into firsthand accounts of local medical personnel and selfless volunteers—each with a unique perspective, to the crisis at hand.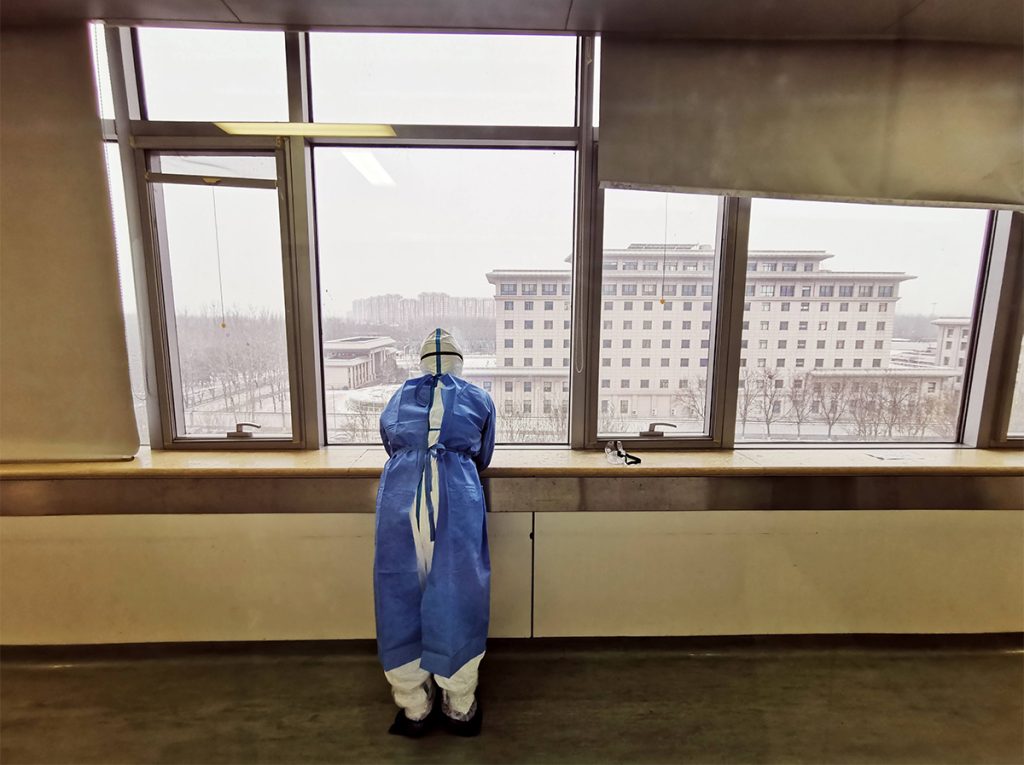 WUHAN WUHAN focuses on five compelling stories:
– Dr. Xiannian Zheng, 35, a soft-hearted ER doctor and Susu, 34, an unflappable ICU nurse from the COVID-19 hospital;
– Dr. Guiqing Zhang, 55, a compassionate volunteer psychologist at a temporary hospital;
– Xiuli Liu, 41, a tenacious mother and her son Lai Lai, 9, who are COVID-19 patients navigating the PRC healthcare system;
– and Yin, 30, a volunteer driver for medical workers and his 9 month pregnant wife Xu, 23, whose heartfelt story forms the backbone of this film.
Director Yung Chang quoted as saying: "It's a great honor to have Wuhan Wuhan open the 35th season of POV. I hope this film helps to set the tone for a season of remarkable films that epitomize compassion and empathy as we forge ahead with our endemic livelihoods."
"My first feature documentary, Up the Yangtze, was broadcast on POV just before the Beijing 2008 Summer Olympics, a time when there was much curiosity about a country in flux. At that time, I hoped to present a nuanced look into modernizing China. So it feels humbling to be able to return with a new film that seeks to present a point-of-view about China that tries to go beyond the monolith trope and offer a reflection of everyday individuals who experience the pandemic with pathos and humor, anger and pragmatism, fear and joy, much like we have in North America."
Chris White, POV's Executive Producer: "There are so many things that divide us and make us different from each other – from generation, to religion, gender, race and geography — that it's easy to lose sight of what unites us, our common humanity. Wuhan Wuhan reminds us that we all want to be safe, and loved, and that the most frightening challenges are best handled together."
WUHAN WUHAN is a co-production of Stars Collective Films Entertainment Group Inc., SA Inc.,Starlight Media Inc. and American Documentary, in association with Kartemquin Films.
Directed and written by Yung Chang and produced by Academy Award®-winner Donna Gigliotti (Hidden Figures, Shakespeare in Love), Peter Luo (Crazy Rich Asians, Marshall) and Academy Award®-nominee Diane Quon (Minding the Gap, co-produced by American Documentary). The executive producers are Erika Dilday and Chris White for POV and Donnie Yen, Cheng Yang and Yuki Zhang. The editors are Evita Yuepu Zhou and Zimo Huang. Music is by Hualan.
---
Credits:
Director: Yung Chang
Producers: Diane Quon, Peter Luo, Donna Gigliotti
Executive Producers: Donnie Yen, Cheng Yang, Yuki Zhang, Erika Dilday, Chris White
Editor: Evita Yuepu Zhou, Zimo Huang
Music: Hualan
#WuhanWuhanPBS
---
About the Filmmakers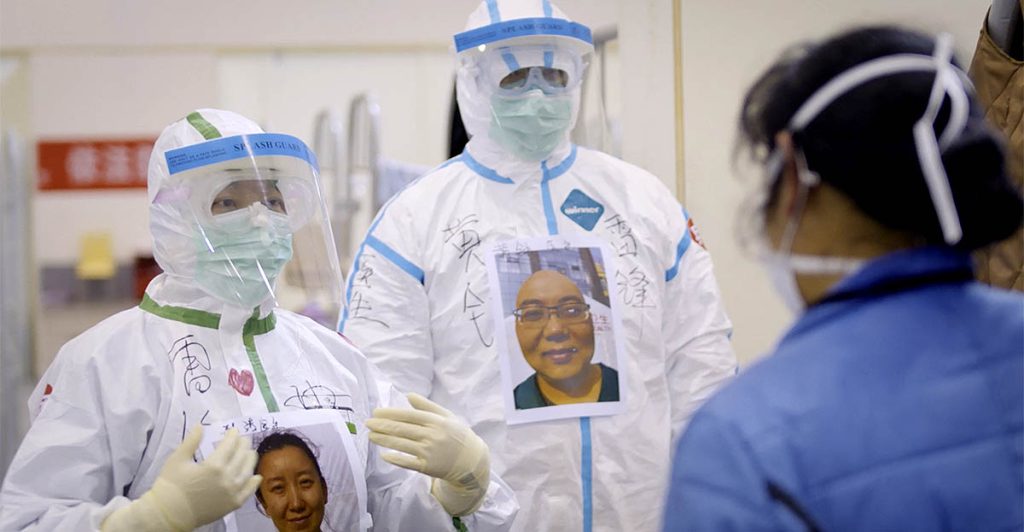 Yung Chang, Director/Screenwriter, WUHAN WUHAN
Chang is the director of Up the Yangtze (2007), China Heavyweight (2012), and The Fruit Hunters (2012). He is currently completing a screenplay for his first dramatic feature, Eggplant, which was selected in 2015 to participate in the prestigious Sundance Labs. Chang's films have premiered at international film festivals including Sundance, Berlin, Toronto, and IDFA and have played theatrically in cinemas around the world.
Up the Yangtze was one of the top-grossing documentary releases in 2008. In 2013, China Heavyweight became the most widely screened social-issue documentary in Chinese history with an official release in 200 Mainland Chinese cinemas. His films have been critically-acclaimed, receiving awards in Paris, Milan, Vancouver, San Francisco, the Canadian Genie, Taiwan Golden Horse, Cinema Eye Honors, among others and have been nominated at Sundance, the Independent Spirit Awards and the Emmys.
Chang's films have been shown on international broadcasters including PBS, National Geographic, ARTE, ZDF, Channel 4, HBO, TMN, NHK, CBC, TV2, SBS and EBS. Chang is the recipient of the Don Haig Award, the Yolande and Pierre Perrault Award, and the Guggenheim Emerging Artist Award. He is a member of the Directors Guild of Canada. In 2013, he was invited to become a member of the Academy of Motion Picture Arts and Sciences.
Diane Quon, Producer, WUHAN WUHAN

Quon is an Academy Award-nominated producer who worked as a marketing executive at NBC and Paramount Pictures in Los Angeles before moving back to her hometown of Chicago. Quon has produced multiple documentaries including: Oscar and Emmy nominated, Peabody and Sundance award-winning film, Minding the Gap (Hulu, POV); The Dilemma of Desire (Showtime); Emmy-nominated Finding Yingying (MTVDocs); For the Left Hand (PBS), Bad Axe (IFC Films), Wuhan Wuhan (POV) and Surf Nation (Mountainfilm Telluride 2022).
Currently in production are the documentaries Untitled Sam and Omar Project and The Untitled 19th* News Film. In addition, Quon is developing a fiction film based on a NY Times best-seller, and Bing Liu's first original script. Quon is an AMPAS and PGA member, the recipient of the 2020 Cinereach Producer Award, and is a Sundance Creative Producing Fellow and a Film Independent Fellow.
Peter Luo, Producer, WUHAN WUHAN
Luo graduated from the Directing Program of Beijing Film Academy and has now been involved in film and commercial production for decades. He entered Hollywood in 2013 and founded Starlight Media Inc.
Since then, he has served as CEO of Starlight and has fully developed the business. Under his direction, the company has signed 11 Hollywood top-ranking directors, including James Wan, Jon M. Chu, F. Gary Gray, Roland Emmerich, Bryan Singer, Alan Taylor, Robert Zemeckis, Jonathan Liebesman, Sylvester Stallone, Nattawut Poonpiriya, and Sam Raimi. In addition, Luo executive produced the 2017 film Marshall, which was nominated for an Academy Award for Best Original Song in addition to winning 3 awards and receiving 17 nominations. Next, Starlight co-financed the 2018 hit, Crazy Rich Asians. The film was a milestone for Asians in Hollywood, with a global box-office of over $280 million.
It was nominated for Golden Globe Award for both Best Motion Picture-Musical or Comedy and for Best Actress in a Motion Picture-Musical or Comedy. Starlight was also behind the outstanding thriller Greta. Premiering at TIFF in 2018, the film was part of a bidding war before finalizing a deal with Focus Features.
Luo also co-financed and executive produced the 2019 film Midway. Directed by Roland Emmerich and featuring multiple top stars, the film was one of the most expensive independent films ever made. Within 3 to 5 years, Peter plans to continue to create partnerships with established directors, while also signing on 30-50 diverse and emerging filmmakers under its "Stars Collective Initiative."
Donna Gigliotti, Producer, WUHAN WUHA
Gigliotti is one of only nine women to win an Academy Award for Best Picture. She received the 1998 Oscar for producing Shakespeare in Love. Ms. Gigliotti received three additional Academy Award/Best Picture nominations for Hidden Figures (2016), Silver Linings Playbook (2013) and The Reader (2008). In 2019, she was nominated for an Emmy for producing the ABC/Academy Awards telecast, the shortest Oscar show in modern history. Ms. Gigliotti sits on the Board of Governors of AMPAS, as well as the National Board of the Producers Guild.
She is Chairwoman of PGA/East and an associate arts professor at NYU/Tisch School of the Arts.
Hualun, Original Music, WUHAN WUHAN
Formed in 2004, Hualun (花伦) is a rock band from Wuhan, China. Hualun was a vital part of the early years of the "Wuhan punk" scene and the explosive Chinese "post rock" wave. Since then, Hualun has been exploring new ways of developing their music, focusing on creating mesmerizing and immersive soundscapes, and diversifying their music, as experienced in the soundtrack for the independent film An Elephant Sitting Still and the impromptu project "wʌndərlænd " in 2018 and 2019.
Known as a group of musicians who rely on their intuition, they are leaders in experimenting with sound, and exploring the source of natural growth with their music.
---
About the Protagonists
Yin, 30, volunteer medical driver and factory worker: After being furloughed from his job in a tobacco factory during the lockdown, Yin works as a volunteer driver for medical workers shuttling them between the quarantine hotels and the hospitals. Unable to endure the monotony of his lockdown daily routine at home with his wife, Xu, who is 37 weeks pregnant, Yin seeks advice from his passengers and fulfills his sense of duty during the pandemic.
Xu, 23, tour guide, wife of Yin: She is in full term pregnancy and is expecting to give birth to a "pandemic baby" during the extraordinary lockdown period in Wuhan. She is as nervous as any first-time-mother, but with the added stress of protecting her family from an invisible virus. This is doubly aggravating to her since her husband, Yin, decides to be a volunteer medical driver risking his own safety for others and, in her eyes, neglecting his role as a father-to-be.
Dr. Xiannian Zheng, 35, ER Chief Physician: He works at Wuhan No. 5 Hospital which is the first designated hospital for critical COVID-19 cases. As the ER chief doctor, he faces insurmountable pressure, known and unknown obstacles, and the high risk of catching the virus himself. Though the hospital is constantly in lack of medical supplies, he races against time, dedicated to save more lives and embolden the spirits of his overworked colleagues.
Dr. Guiqing Zhang, 55, Psychologist: Arriving from Xinjiang province as a volunteer, Dr. Zhang, a psychologist, provides professional support for thousands of patients in Fangcang Temporary Hospital. Dealing with the unexpected news of her father's terminal lung cancer, she nonetheless forges ahead to help her patients heal and find ways to endure their mandatory quarantine.
Susu, 34, ICU Nurse: Working in the ICU with the most severe COVID-19 cases, Susu uses her patience and kindness to take care of each of her patients, especially "Grumpy Grandpa" in Bed 15. Quarantined in a hotel for medical workers and unable to return home to see her two children and her husband, Susu perseveres by turning her love for her family towards her patients.
Xiuli Liu, 41, Lai Lai's Mother: After testing positive for COVID-19, Mama Liu and her son, Lai Lai, are quarantined in the Fangcang Temporary Hospital for treatment and observation. To be released from the mandatory quarantine, you must test negative for COVID-19 three times. With the impending closure of the temporary hospital and not knowing the prospects of their recovery, Mama Liu fights to protect her son and their livelihoods in a medical system bogged down by bureaucracy.
Lai Lai, 9, Hospital Patient: As a nine-year-old boy, Lai Lai is still trying to understand what living in the Fangcang Temporary Hospital means, which largely means escaping into his mother's smartphone and video games. Seeing his mother being so protective of him, he decides that even if he recovers first, he will never leave his mother's side.
Grandpa Shen, 56, Hospital Patient: Under Nurse Susu's watchful eye in the ICU, Grandpa Shen is Bed Patient 15 recovering from COVID-19. Amongst the medical staff, he is jokingly known as "Grumpy Grandpa," a common stereotype for Wuhan senior citizens who have the national reputation of being curmudgeonly and stubborn.
---
---
About POV
Produced by American Documentary, POV is the longest-running independent documentary showcase on American television. Since 1988, POV has presented films on PBS that capture the full spectrum of the human experience, with a long commitment to centering women and people of color in front of, and behind, the camera. The series is known for introducing generations of viewers to groundbreaking works like Tongues Untied, American Promise and Minding The Gap and innovative filmmakers including Jonathan Demme, Laura Poitras and Nanfu Wang.
In 2018, POV Shorts launched as one of the first PBS series dedicated to bold and timely short-form documentaries. All POV programs are available for streaming concurrent with broadcast on all station-branded PBS platforms, including PBS.org and the PBS Video app, available on iOS, Android, Roku streaming devices, Apple TV, Android TV, Amazon Fire TV, Samsung Smart TV, Chromecast and VIZIO. For more information about PBS Passport, visit the PBS Passport FAQ website.
POV goes "beyond the broadcast" to bring powerful nonfiction storytelling to viewers wherever they are. Free educational resources accompany every film and a community network of thousands of partners nationwide work with POV to spark dialogue around today's most pressing issues. POV continues to explore the future of documentary through innovative productions with partners such as The New York Times and The National Film Board of Canada and on platforms including Snapchat and Instagram.
POV films and projects have won 45 Emmy Awards, 26 George Foster Peabody Awards, 15 Alfred I. duPont-Columbia University Awards, three Academy Awards and the first-ever George Polk Documentary Film Award. Learn more at pbs.org/pov and follow @povdocs on social media.
About American Documentary, Inc.
American Documentary, Inc. (AmDoc) is a multimedia company dedicated to creating, identifying and presenting contemporary stories that express opinions and perspectives rarely featured in mainstream media outlets. AmDoc is a catalyst for public culture, developing collaborative strategic engagement activities around socially relevant content on television, online and in community settings. These activities are designed to trigger action, from dialogue and feedback to educational opportunities and community participation.
Major funding for POV is provided by PBS, the Open Society Foundations, The John D. and Catherine T. MacArthur Foundation, the Wyncote Foundation, Reva & David Logan Foundation, Park Foundation, and Perspective Fund. Additional funding comes from the National Endowment for the Arts, New York State Council on the Arts, public funds from the New York City Department of Cultural Affairs in partnership with the City Council, Sage Foundation, Chris and Nancy Plaut, Ann Tenenbaum and Thomas H. Lee and public television viewers. POV is presented by a consortium of public television stations, including KQED San Francisco, WGBH Boston and THIRTEEN in association with WNET.ORG.
About PBS
PBS, with more than 330 member stations, offers all Americans the opportunity to explore new ideas and new worlds through television and digital content.
Each month, PBS reaches over 120 million people through television and 26 million people online, inviting them to experience the worlds of science, history, nature and public affairs; to hear diverse viewpoints; and to take front row seats to world-class drama and performances. PBS's broad array of programs has been consistently honored by the industry's most coveted award competitions.
Teachers of children from pre-K through 12th grade turn to PBS for digital content and services that help bring classroom lessons to life. Decades of research confirm that PBS's premier children's media service, PBS KIDS, helps children build critical literacy, math and social-emotional skills, enabling them to find success in school and life.
Delivered through member stations, PBS KIDS offers high-quality educational content on TV – including a 24/7 channel, online at pbskids.org, via an array of mobile apps and in communities across America. More information about PBS is available at www.pbs.org, one of the leading dot-org websites on the internet, or by following PBS on Twitter, Facebook or through our apps for mobile and connected devices.
Specific program information and updates for press are available at pbs.org/pressroom or by following PBS Communications on Twitter.
WUHAN WUHAN Debuts on PBS Television Nationwide and Streaming on PBS.org July 11, 10 p.m. EST