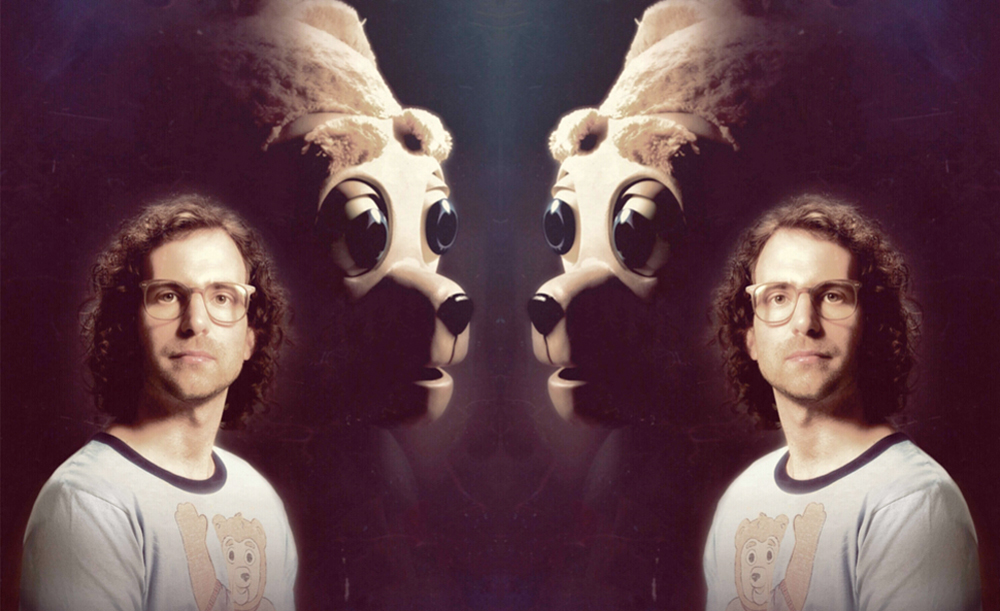 Now playing at the Landmark Theater In lower Manhattan
Directed by Dave McCary
Written by Kevin Costello and Kyle Mooney
Starring Kyle Mooney, Beck Bennett, Claire Danes, Mark Hamill,
Jane Adams, Jorge Lendeborg Jr., Greg Kinnear, Kate Lyn Sheil,
Ryan Simpkins, Alexa Demie, Nick Rutherford, Matt Walsh and Michaela Watkins
A genius is someone who has an IQ of at least 140. The filmmakers for BRIGSBY BEAR – directed by Dave McCary and written by Kevin Costello and Kyle Mooney – must have cinematic IQ equivalents in the high 200s. Their movie is so far out, it should have its own movie genre designation similar in vein to scientists naming a new discovered species but this, of course, is filmic and believe me it is cosmic.
The opening scene of an astonishing plot about to unfold, with all manner of twists and turns, looks like a parody of The Adventures of Ozzie and Harriet  but with Mark Hamill as the dad, Ted Hope, and Jane Adams as mom, April Hope, and Klye Mooney as their only son, James Hope. They are eating supper in the kitchen of their home, an underground bunker that looks like a remnant of a Twilight Zone episode about a post-apocalyptic sundering, almost-end-of-the-world scene.
Their son is a nerd fascinated by a video series about his super hero, Brigsby Bear, a man-sized teddy bear that repeatedly saves the galaxy with his twin-sister sidekicks as well as super heroes. Brigsby Bear video cassette episodes arrive regularly in the mail (sort of like but not quite like Netflix showing up in the mailbox but more like Santa delivering Xmas presents under the tree). Animation that looks so corny at first is one of the seductive features of this film.
Sometime after dinner, James sneaks out of the bunker where he has been raised to get fresh air, and sees in the distance approaching flashing red and yellow lights. He is about to learn the truth about him, his mom and dad, the real world, and, of course, Brigsby Bear. This is cinematic magic at its best. It is one of the most upbeat movies I've seen in years despite scene after scene of characters involved in conflicts, grappling with serious moral issues, struggling with nasty betrayals, painful seductions, gripping misunderstandings, crisis after crisis and the never ending threat of impending doom.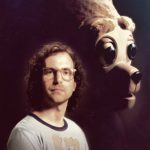 It's comedic but the filmmakers are not trying to milk laughs. And, yet, not one sentimental note, not one mushy miscue, not a dose of mushy, movie saccharine. AND I CAN'T WRITE ANY MORE BECAUSE I DON'T WANT TO SPOIL WHAT'S IN STORE FOR AUDIENCES. The direction, the script, the acting and the dialogue result in an incredible, irresistible karma and will touch the inner child of anyone who sees this movie (that includes those of us with a demonic inner child).
After I saw a screening, I could care less that the nation was under siege by political turmoil and terroristic, threats domestic and international, that Amtrak and the LIRR and MTA were totally discombobulated and that homicide and robbery were (are) up in the city. For almost two hours I was in another dimension of time and space and that feeling lingered all the way back to my abode in Jersey City.
Fantasy, pop-culture, imagination, dreams, fandom, creativity, sci-fi – all wrapped into one amazing movie.
Postscript: All ages, especially adults.
Gregg Morris can be reached at gmorris@hunter.cuny.edu