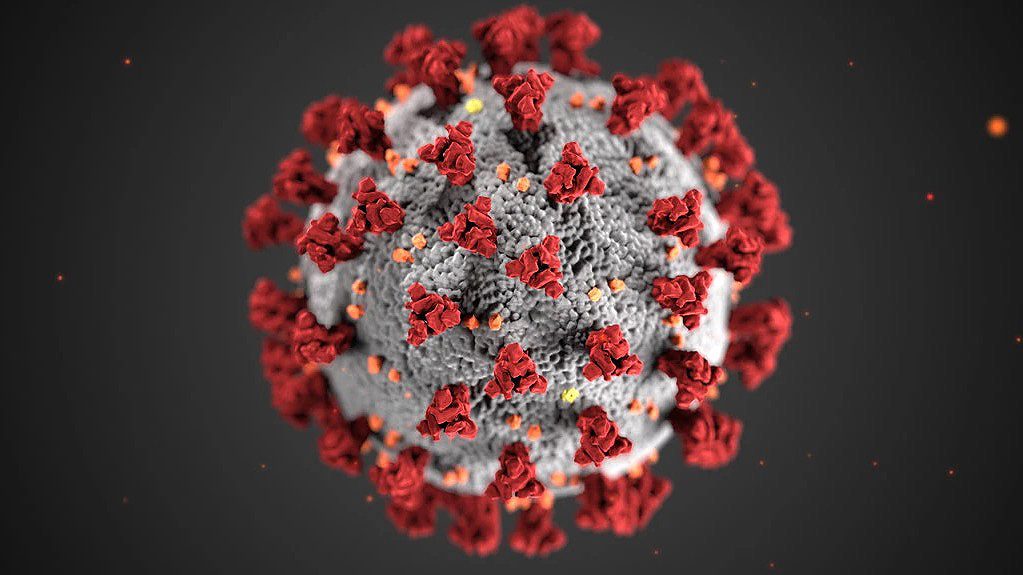 Fifth in a series of articles about Hunter students dealing with a moment in history unlike any other at this campus
After Hunter announced plans for remote learning and shut down its campuses, there were days I sat in the window of the second-floor apartment I share with my roommates in Queens and watched the M trains pass by.
For me the world was at a halt and the trains were the small glimpses that life was still happening outside my apartment. Yet, I had never seen passenger cars so bare of straphangers. I could count on one hand the number of passengers on the mostly empty Manhattan-bound trains. I enjoyed this at first, the 7-minute intervals between arriving trains were one of the few things that remained constant and relatively stable at the beginning of the pandemic's siege.
Almost a year later I find the noise tiresome. There are benefits of being out of the house and on campus. The campus offered a variety of ways to alleviate burnout. I tried to replace the two free yoga classes I did each week at Hunter with a self-disciplined practice in my living room. Some parts of life before COVID were irreplaceable. My roommates make coffee or lunch, pulling me away from my roost. A year into the pandemic, the subway's lost its allure.
Each semester, my motivation sharply declined. It felt impossible to adjust to semesters at home if I couldn't adequately fight the burnout that came with it.
"… kind of burned out"
Wim Sadmojo, 23, a senior and film major, sat in his brother's room in their Queens home as we discussed over Zoom his third-semester of remote learning. He too struggles to adjust. One of his classes, hybrid film, required him to make his own film. "I feel like I just don't have the will to make a film right now, said Sadmojo. "I'm kind of burned out."
He said he felt fortunate that his professors were accommodating at this time when it was difficult for him to create. "They really try to accommodate us, like you don't have to go to school. You don't have to go outside of your home to make something," said Sadmojo.
He watches films to relax. His life before the Pandemic involved waking up early, round-trip commuting to campus and doing homework. He had used the time on the subway to listen to podcasts because they offered different perspectives of the world, he said. Inside of You with Michael Rosenbaum was and is one of his joys.
"They talk about mental health with celebrities," he said. "When they're on a talk show they have a specific thing that they want to talk about during a small time frame."
Sadmojo said he has incorporated the hour he spent listening to podcasts during his commute into his daily routines. His routine now includes waking up late, trying to do homework and watching Schitt's Creek on Netflix. Hearing Sadmojo talk about podcasts reminded me of the first months of those days staring at the M trains. I used my commuting time to daydream and sometimes do homework. I was advised to schedule time to daydream, and, with practice, I substituted my time in my commute to time in my apartment for immersing myself in thoughts. I told Sadmojo to try the same with podcasts.
Our routines have been transformative ways for us to enjoy them. Reminiscing aloud about his commutes, Sadmojo said in his interview, "I hate being crowded by people, but I love being with people as well."
Of course, not everything can be remade to accommodate the four walls of a bedroom. Maria Fiume, 20, a media studies major and sophomore, said she misses concerts. Her last was Saturday Night Live in November, 2019. She camped out with friends on the sidewalk outside Rockefeller Plaza for tickets to see pop star Harry Styles host the show.
"I was like yes, so glad that this happened, and then everything closed a few months later," she said. She had been planning to see Coin, an American pop-rock band, with a friend in Asbury Park, New Jersey, in March, 2020. She had even made a playlist for the drive but the trip was canceled as the virus became more dangerous, she said.
Hunter shut down at the canceling of the Coin show. Fiume said that she also missed going to the Hunter library. "I was kind of always at school. I would set up in the library. Or I was in an art history class. I would go to museums and look at art. That was my homework, to go to the Met. It just doesn't really exist now," said Fiume, referring to her file before the consequences of the pandemic shut things down.
She spent her first semester at her parent's house in the Poconos. She didn't have a driver's license to leave the house so she learned to embrace nature. "I sat outside and I read a lot in my parent's garden which was really nice. When more of my friends had finished their semesters, we started going on picnics," said Fiume who lives in Gravesend, Brooklyn.
Now, back home, she said she felt waves of burnout washing sweeping over her. Even though the feelings come and go, they often feel as if they will never leave her, she said. In order to recover and combat the periodic periods of fatigue, she writes in her to-do list. "Whatever I can get done, I get done and I'm just like wow, good for you," she said in the Zoom interview.
Sadmojo and Fiume spoke of kindness in the age of Covid-19. Sadmojo said he hoped people are kinder in the "new" normal. Fiume said she noticed the patience students have when professors have technical difficulties with Zoom and remote learning. She said she hoped that professors will continue to be kinder to students with assignments in accommodating the pandemic and burnout.
This writer can't help but hope the same. The interviews I conducted and class discussions easily dispatched the loud metallic sounds of the M Train subway in the background of my zoom. I regard it as a touch of kindness during a challenging time for me and my classmates.
"I feel like we don't give ourselves enough credit" said Fiume "so much is happening in the world and I'm doing my statistics homework."
Chloe Williams can be reached at chloe.w@att.net