To the CUNY Community: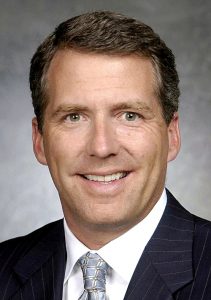 Puerto Rico was hit a week ago with a devastating hurricane that has caused loss of life, destroyed homes and infrastructure and has resulted in a crisis of almost unimaginable scale. This disaster has special meaning in New York and at The City University of New York. So many in our communities trace their heritage to Puerto Rico, and thousands of CUNY students, faculty and staff have family and friends directly impacted by this disaster. Our thoughts and prayers are with our friends, families and colleagues in Puerto Rico, and we want to do all we can to assist them at this time.
We know that the initial responses have faced numerous challenges due to the destruction of infrastructure, but we must accelerate our relief efforts to prevent even deeper and more tragic losses. While we all want to express our sympathy, concerns and support for all who have been affected by this humanitarian crisis, we also want tangible ways to help. Students, faculty and staff have launched grassroots efforts across CUNY, and we appreciate their spirit and commitment. I have received thoughtful recommendations from the CUNY Coalition for the Recovery of Puerto Rico. The CUNY Board of Trustees is fully committed to supporting Puerto Rico and the university is supporting initiatives announced by Governor Cuomo earlier this week as well as CUNY's direct efforts to assist our long-time colleagues at the University of Puerto Rico.
I have asked each CUNY President to designate a point person to facilitate the contributions of all forms of aid and to set up locations for dropping off needed relief supplies. Each President will be communicating details to their campus communities shortly. In the meantime, CUNY community members who wish to contribute supplies, from batteries and lanterns to diapers and baby wipes, can drop them off at:
Jacob K. Javits Center, 655 W34th Street, Manhattan
Shirley A. Chisholm State Office Building, 55 Hanson Place, Brooklyn
Jamaica Street Armory, 93-05 168th Street, Queens
Robert Clemente State Park, 301 West Tremont Avenue, Bronx
Department of Motor Vehicles, 696 E. Fordham Road, Bronx
As announced by the Governor, the CUNY community can support the people of Puerto Rico by volunteering at, or contributing to one of the following organizations:
American Red Cross www.redcross.org <http://maestro.cuny.edu/trk/click?ref=zqtbwp23f_2-1uc942a-0-1766x35f0ex0571450&>
United Way www.unitedway.org <http://maestro.cuny.edu/trk/click?ref=zqtbwp23f_2-1uc942a-0-1766x35f0fx0571450&>
Catholic Charities catholiccharities.org<http://maestro.cuny.edu/trk/click?ref=zqtbwp23f_2-1uc942a-0-1766x35f10x0571450&>
Salvation Army www.salvationarmy.org <http://maestro.cuny.edu/trk/click?ref=zqtbwp23f_2-1uc942a-0-1766x35f11x0571450&>
Hispanic Federation (Hurricane Relief Effort) www.hispanicfederation.org/unidos<http://maestro.cuny.edu/trk/click?ref=zqtbwp23f_2-1uc942a-0-1766x35f12x0571450&>
I have written to the President of the University of Puerto Rico and we are developing plans for academic assistance for students and faculty at the University. I am working closely with our presidents, including Presidents Jose Luis Cruz of Lehman College and President Felix Matos Rodriquez of Queens College, both of whom have relevant and beneficial direct experience from their work with UPR and the government in Puerto Rico. Next week, the CUNY presidents and I meet and will work on our relief and assistance efforts. I am committed to doing what only universities are positioned to do, such as assisting Puerto Rican students to continue their studies, and enabling faculty to continue their research and engage with other scholars on crafting solutions to the many challenges that this disaster has cast in sharp relief.
The CUNY Center for Puerto Rican Studies (Centro), at Hunter College, long a leader in research and service relating to Puerto Rico, is launching "Rebuild Puerto Rico," a long- term initiative that includes a clearinghouse of information and volunteers to run it, with sections for help, donations, news, policies and other contributions. It has gathered a list of charities where contributions can be sent, available at:
centropr.hunter.cuny.edu/centrovoices/current-affairs/wheredonate-help-puerto-rico-disaster-relief-and-recovery-hurricanes <http://maestro.cuny.edu/trk/click?ref=zqtbwp23f_2-1uc942a-0-1766x35f13x0571450&>
We are developing plans to assist students affected by the crisis in a number of ways, and our campus counseling centers have been giving priority to those who come to them with issues related to the weather disasters and are offering support to them.
We will communicate more information as we have it, but we did not want the week to pass without letting you know some of the things we have been working on and ways we can all help.
Thank you for all you do for this caring community.
James B. Milliken
Chancellor
From: CUNY Communications [cunycommunications@cuny.edu]
Sent: Friday, September 29, 2017 7:21 PM
To: Greggory w Morris