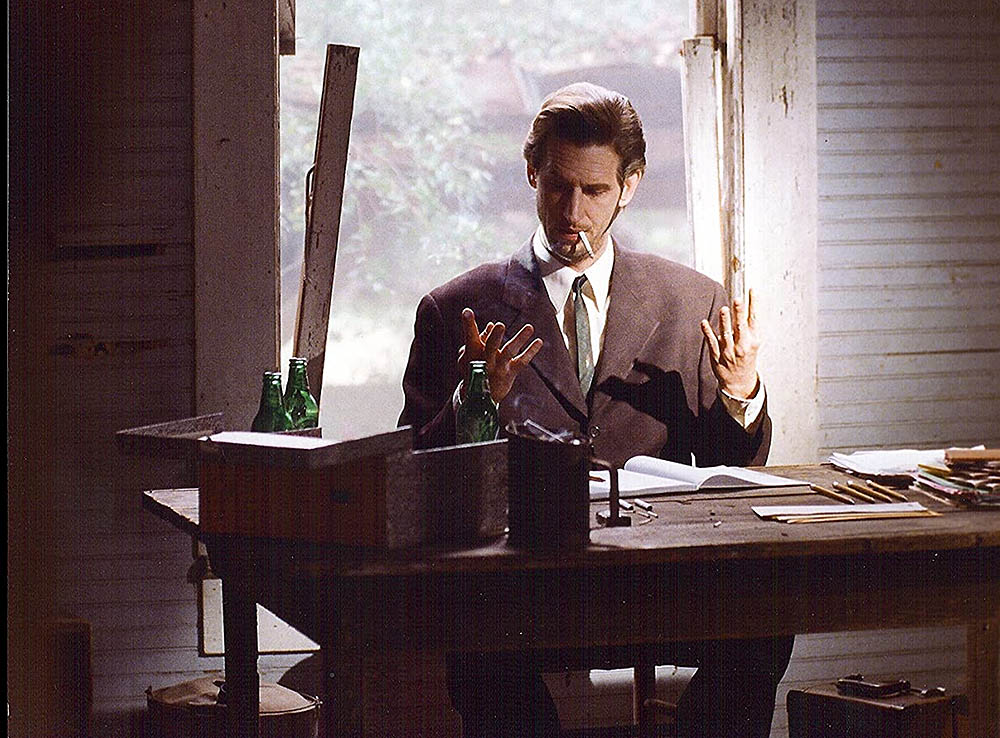 Director: Ray McKinnon
Writer: Ray McKinnon
Stars: Ray McKinnon, Walton Goggins, Eddie King
35-minute short, January, 2001
This sagaciously witty production serves as a reminder of the creative ingenuity that can make a short film as aesthetically sumptuous as a regular feature. In the course of 35 minutes, an important message is expressed subtly but in depth and through exquisite acting and the Oscar-winning plot. The film tells of an accountant whose bohemian and far out skills just might save the O'Dell family farm. He takes the O'Dell brothers on a journey that explores the plight of America's family farms and hidden corporate conspiracies.
Ray McKinnon, who plays the role of the Accountant, directed this gem. It was produced by Walton Goggin, who plays character Tommy O'Dell; McKinnon's real life wife, Lisa Blount, was the executive producer.
Filmmakers produce short films to gain experience cost effectively. They can prove demonstrate their talent in order to gain funding for future feature films. They can attract private investors, entertainment companies or film studios. Most film festivals show feature films or movies but also show short films. THE ACCOUNTANT screened at the 2021 Film Movement Plus Festival.
THE ACCOUNTANT revolves around the O'Dell brother's decision to save their family farm that has a long tradition. Their hired accountant has a virtually amazing and definitely weird elixir to help them. For example, he uses calculates with his fingers and feet. His elixir includes his passionate inebriation and clever ideas and knowledge of not just southern culture but how to adapt to it.
Audiences should be prepared for 35 minutes of bravura cinema. Listening to the dialogue delivered in a robust southern accent made this reviewer experience a feeling quite similar to the experience of solving a puzzle. The dialect, accent and wording of the lines were tuned in with the essence of the plot allowing for the creation of a strong connection between the audience and the story.
The cinematography's coloring schemes with  warm and vintage color grading will make viewers as if they have been transported to the farm and feel as though they are part of the unfolding drama on the O'Dell's family.
This film is a comedy of three southern man with very serious issues at task but as we get to know each character and observe the progression of their relationship with each other, we learn the important message behind the wittiness, sarcasm and humor: Family matters.
To mark the beginning of tax season, Film Movement Plus premiered this Oscar®-winning short film.
Anakeiry Cruz can be reached at ANAKEIRY.CRUZ48@myhunter.cuny.edu

---
FILM MOVEMENT PLUS (www.filmmovementplus.com) opens up a world of provocative, compelling and award-winning films from Film Movement's singular library. Priced at $5.99 per month with a free 30-day trial, the SVOD subscription service, currently available on Roku, Apple TV, Amazon Fire, Android TV, mobile (iOS and Android), and Chromecast, offers consumers immediate access to over 400 festival favorite feature films and 100 short films.
Those include THEEB, the 2016 Academy Award® nominee for Best Foreign Film; AFTER THE STORM, a powerful family drama from 2018 Palme d'Or winner Hirokazu Kore-eda (Shoplifters); HUMAN CAPITAL, a political thriller from Paolo Virzi (The Leisure Seeker) that was Italy's Best Foreign Film submission for the 87th Academy Awards® and MY LOVE, DON'T CROSS THAT RIVER, an unforgettable documentary about true love that transcends generations and cultures and is South Korea's most successful film of all time. Classics from the Film Movement catalog include Bille August's PELLE THE CONQUEROR, an Academy Award® winner for Best Foreign Language Film in 1996 and much more.