Actor Shing Chung Is the New Coordinator
Q&A with the new coordinator has been edited for style. The 72 Hour Shootout is a global filmmaking competition for everyone from novices to established filmmakers. Filmmaking teams are given a common theme at the start of the Shootout and then have 72 hours to write, shoot, edit, and complete short films up to five minutes in length. It opened March 1. Click here for the form to register for the 2021 72 Hour Shootout!
For two decades, the Film Lab and the Shootout have provided a platform for faces, voices and stories too often marginalized, whitewashed or silenced by mainstream media. Registrants can obtain screen tests and mentorships from major TV networks and established industry professionals to help develop their careers and the top ten films screen at the AAI Film Festival, on the TV series "Film Lab Presents," and are promoted online via AAFL TV.
Succinct Summary of Shing Chung Q&A Below
This year the shootout is reaching out to college campuses, especially the campuses of the City University of New York. Also, Chung talks about his experiences as an actor and pulls no punches about realpolitik of the film business but in a manner swathed with optimism. That is, students are told the truth about how difficult it is to break in to film but, just as candidly, are provided insight and mentoring that can help them prevail. He also says a lot about CUNY. Also, 72 Hour Shoot Out-ers are activist-oriented to bring about change.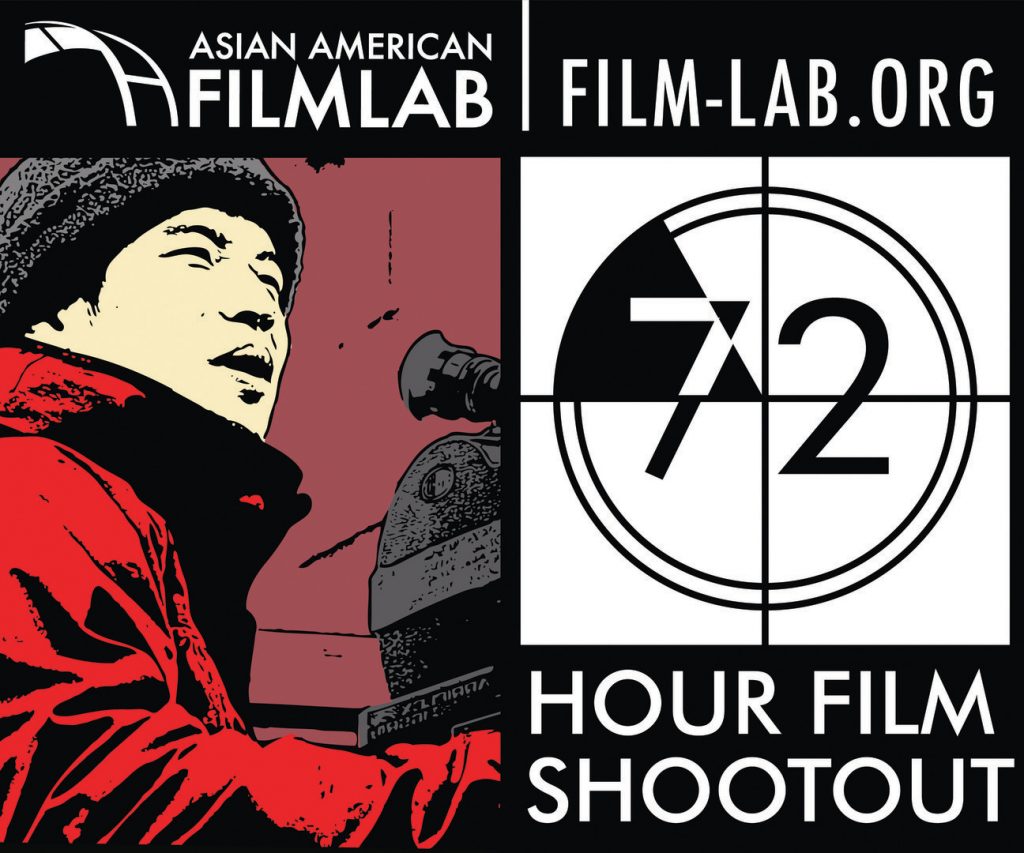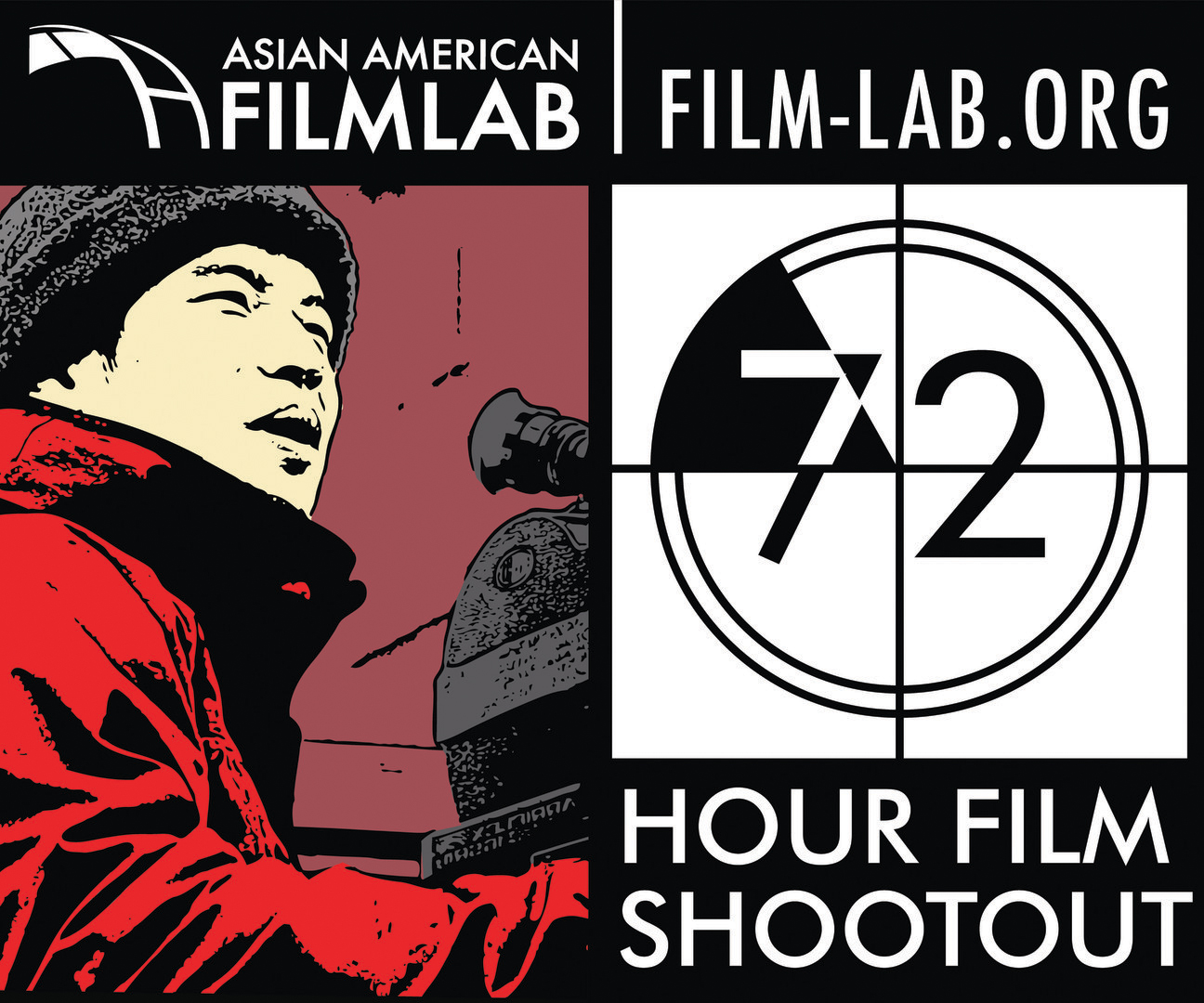 Gregg Morris:
What are you going to be doing in 2021 that wasn't done with the previous coordinator. [For the benefit of readers, 2020 was a smash.]
Shing Chung:
What I essentially do is I run the competition in terms of promoting it on social medias and press coverage. I also reach out to past judges and new judges to help and judge the competition, as well as providing mentoring if that's possible. This year, one goal of mine is to reach out to campuses prior to get the young filmmakers involved as well and to put 72 Hour Shootout on the maps for some of these campus film departments and on their resource docs.
So far, I've reached out to the school I went to, which is Sarah Lawrence College [in Yonkers]. I reached out to a bunch of schools in CUNY, the City University of New York. I have a list of them to go to. So that's a process that I'm building. I'm hoping that I can get some judges actually out of some professors from my Sarah Lawrence College. [Editor's Note: CUNY has 25 campuses: eleven senior colleges, seven community colleges, one undergraduate honors college, and seven post-graduate institutions. And there are many film and video efforts, programs throughout.]
Gregg Morris:
Okay. Can you give us a little bit about your background? Your background personally?
Shing Chung:
I was born in Hong Kong. I grew up in a city in China called Shenzhen. And I moved to California when I was about 12 years old. I'm 24 now, so I've been in the states for about 10 years, 12 years. I am an actor. That's what I do. Before everything (the COVID-19 virus) hit and we had to self-tape and do auditions online, I acted in productions and films in the Bay area which is where I grew up, in Chicago and New York, a lot of places.
Gregg Morris:
Because I know student filmmakers, based on my experience at Hunter, they have challenges because there can be this passion to learn as much film as they possibly can before they get into what I call the real world market. And their realities … oh, you know what I'm talking about? So let me shut up.
Shing Chung:
I know what you're talking about. I know the real world market. Yeah, it's tough. It's different when you go to film school and when you learn about it, and then get into the real world, it's a different situation. You really have to hustle.
Gregg Morris:
Can you give a little bit more description, either with anecdotes or overview of your experiences, about what film students at CUNY, for example, face when they want to do more than just to (go through) a academic program. Students come into a college, coming into CUNY, for example, hoping that their classes will provide them with everything that they need to deal with the real world market and what a lot of them run into is that, even with some of the best … the classes can introduce them to principles and theories, but the real world for students at  CUNY is a whole lot different than what's in the job market, movie market. Yeah. You understand.
Shing Chung:
Okay, I got it. I have a couple of friends who graduated from the CUNY program, and coming out of it, were in the same hole. We were having to do a lot of internships, a lot of unpaid internships and different work. I've dabbled in a lot of film production, casting agency, a lot of things and talent representation. It's really finding that niche in what you want to do. I think film industry, the real film industry, the so-called real world that we encounter, it's a much more harsher place.
For example, internships aren't paid and a lot of it, it feels like exploitation internship.It is a process that every filmmaker, every actor, somebody who wants to be in film has to go through just to get somewhere. And yeah, it's almost like a rite of passage, in a way. A friend of mine actually said that, and she goes to CUNY. It's like your rite of passage to go to do bigger work. Because in this industry, it's all about who you know and your connections.
Gregg Morris:
I'm glad you said that. There are similarities. I think there are similarities in journalism because journalism, news reporting, writing, et cetera, you can start on just writing about your block, your neighborhood, maybe your borough. But with film, it could be challenging because I don't think there are a lot of boroughs where there are film studies or film festivals and so it's a challenge for students who are really serious. [I also was trying to say that journalism writers don't need to worry about moving images, that metro New York City has a cornucopia of available news media and aspiring journalists don't need a sound and camera crew to assist but budding filmmakers can't ignore those realities. Their medium demands so much more.]
Shing Chung:
I think I was doing another interview about the film festival and I was talking about, that's why it's so important to have this 72 Hour Shootout being hosted by the Asian American Film Lab, because not only do filmmakers, any kind of filmmakers, come out of film school having to really go through that rite of passage, and there's only a few Asian American filmmakers out there already.
The competition, its purpose is to really shine a spotlight on these people who already, we don't see many Asian American filmmakers and actors out there, and we want to give them the spotlight. That's what the 72 Hour Shootout is about. And another integral part of the 72 Hour Shootout is it being three days. It's such an interesting challenge, I think. I was telling you about the other interview that no matter how long or how short your film is or no matter how long you shoot the film, be it one month or just three days, it's all about, the director really has to be resourceful.
Everybody on the team really has to work with each other. And at the end of the day, the 72 Hour Shootout really challenges the team and everybody on that filmmaking team to work together well. And it's a unique challenge that can only prepare the filmmakers to reach a more professional and more efficient level of filmmaking, that will only benefit them in the long run.
Gregg Morris:
Can you  provide some succinct details of what CUNY students can do … I'm going to do it this way, what CUNY students can do and what students who are not CUNY students could do in order to enhance the art or improve the ways that they can get their material out there. Does that make sense to you?
Shing Chung:
Like I said, it's a rite of passage for the CUNY students. They have a unique playground, which is New York City. A city that I went to school there, at Sarah Lawrence College, about 30 minutes away. And there are great opportunities there. On Facebook, I'm in groups, in filmmakers groups all over the place. Every day, there's been new postings about different directors, cinematographers, PAs.
And if I was a CUNY student, I would hop onto that opportunity right away. And I have friends who are CUNY students who've done PA work across the city. I think one of the biggest benefits from CUNY students is  heir campus, it's in a city that's full of opportunities, and it's a beautiful city where a lot of beautiful films have been made in that city, or about that city.
…
Shing Chung:
… that's why I think it's great that the Asian-American Film Lab is based in New York. But we're all over the place. Everybody's working remotely, but I'm really proud of the fact that we have a base in New York. I went to school in New York [Sarah Lawrence College, Yonkers, NY]. I love the city and I love to reach out to more of these people, more of these film departments on these campuses, and actually talk to the people about what Asian American Film Lab is about and what the 72 Hour Shootout is about.
Gregg Morris:
I need to add this … Asian American Film Lab is so wide open and progressive to other ethnic groups, and culture groups and class groups. Can you address that so the students understand that your operation, you're concerned with important things about Asian-Americans, but you're wide open regarding multicultural and multiethnicity.
Shing Chung:
That's what our president, Jennifer Betit Yen, wants too. But I think as Asian Americans, we do want to be in solidarity with other minorities and underrepresented artists and creatives just like ourselves. That's how we can combat the lack of minority presence in the Hollywood industry or in the filmmaking industry, even in New York.
We do want to be wide open. That's why for our competition for the 72 Hour Shootout, we required that just one person on each filmmaking team to be of Asian ethnicity or mixed Asian, have at least some sort of Asian heritage. But everybody else can be whoever they want to be. Like I said, it's an organization for Asian Americans, but it's also so much for gender parity in the entertainment industry.
We want to empower women. On our last year's 72 Hour Shootout, we had a award category which was for female content creators. We had another award category for best LGBTQ filmmakers. And these are categories that we're very proud of. We love to be in solidarity with other groups just like us, and we love to help you help them, and for everybody to help each other
Gregg Morris:
That was one of the things that blew my mind about the 72 Hour Shootout. The 72 Hour Shootout is about everybody.
Shing Chung:
I think one of the key things and why I signed on to be a coordinator for this important competition is because this competition, at its best, we push for dialogues. When we're at our best, we're making films that are pushing dialogues that are not only for Asian Americans, but for gender parities in the industry and other issues regarding … You know, the whole BIPOC issues. B-I-P-O-C issues.
We are having an event in April. We are still setting it up. It would be a panel discussion of competitors about filmmaking in the midst of a pandemic, something that I really want to touch on. I would love  for us to talk about that the next time so I can give you more information about that. Because I love to talk to you more about that event once everything is settled.
Gregg W. Morris can be reached at gregghc@comcast.net or profgreggwmorris@gmail.com