By Katherine Hernandez
Interest in food writing increased in recent years because of millennials who used blogs and Instagram about food at the restaurants where they were being served. These early pioneers were more interested in informing their friends and followers than planning on careers but so many were doing it that it became a trend that inspired imaginations.
Reporter reporter Katherine Hernandez, who is planning on a career in food writing, interviewed Christine Gallary, Food Editor at thekitchn.com, Holly Hughes, Editor of the anthology Best Food Writing, and Victoria Sadosky, former Editor-in-Chief of Cornell University's food magazine Crème De Cornel, about advice for students serious about careers.
The New School, The Institute of Culinary Education, and NYU have food studies curriculum. Courses include: Professional Food Writing, How to Review Restaurants, Food Narratives, and Food Photography. But is pursuing a degree in food studies a good path to achieve success in this career?
What does it really take to become a food writer?
Katherine Hernandez Q&A
Advice for an aspiring food writer?
Holly Hughes: There are so many kinds of different food writing. It is important to know how to put a sentence together, how to structure a story, and how to find your own voice. A desire to connect is really important. This is true for all writing, but you need to be writing for an audience. You have to connect with them and allow them to want to eat the food you're writing about and share with you in that experience.
Christine Gallary: It really depends on the type of writing you want to do. Hands-on food training, such as working in a restaurant or going to a culinary school, will teach you the more technical aspects about cooking and can enhance your writing that way. You should always be open-minded and respectful about all food, as it is deeply personal and everyone experiences it differently. Be careful of over-romanticizing everything, stay away from claims that things are the "best of" or "the ultimate."
Victoria Sadosky: I think students should be passionate about what they are doing. Have a sense of authority in your writing. Create a voice for yourself that is unique. Differentiated yourself from others in this business is huge. Food writing, this past year has exploded. You have people starting food blogs and websites. Finding a career in food is hard right now, because there are so few jobs where you can work at a company and not freelance. I am very lucky to be in my position.
Should students take college courses? Enroll in culinary school?
Holly Hughes: I am a big believer in English majors. I think food writing is not that much different from any other kind of writing. People that don't necessarily consider themselves food writers write some of the best food pieces in the anthology. There are a lot of food writers out there who don't have a culinary background.
Victoria Sadosky: I think there is so many ways to get into this field. I didn't take the conventional path really. I think there are a million ways to get involved just as long as you set yourself as an authority figure, whether that is working in a restaurant, starting your own blog, or starting a food publication at school. Also, approach it on an academic standpoint, because I basically used my major in American studies as a foundation to study food and my professors let me write about food. And I did papers on how food intertwined with immigration and cultural appropriation.
How do does Christine Gallary keep informed on what's happening in the food writing industry?
Christine Gallary: I follow a lot of publications and food writers on social media and like to read what others like to or recommend. While I do read a few food magazines, I tend to like to read new cookbooks from cover to cover, as they are more personal and usually contain a more interesting voice. As for perfecting my craft, I cook everyday, even if it's a simple meal of scrambled eggs. Food is a hands-on experience, and cooking is the best way to keep myself connected with it on a daily basis so that my writing stays fresh.
Katherine Hernandez Writes …
After more researching about food writers and the paths that lead to their careers, I discovered Kimberly Wilmot Voss' The Food Section: Newspaper Women and the Culinary Community (Rowman & Littlefield Studies in Food and Gastronomy), April 24, 2014. In her book, restaurant critics share advice on the training needed for this profession. Also, in the book is this passage:
"Pete Wells, restaurant critic at the New York Times, wrote a column for the magazine Food & Wine before joining the newspaper. He wrote that he is satisfied that only the qualifications needed for writing about food is an interest in the topic. Los Angeles Times and New York Times restaurant reviewer Ruth Reichl recommended working in restaurants as training for food critics, as she had done. In contrast, Village Voice's restaurant critic, Robert Sietsema, said that being a journalist was the best preparation for the job. In his words, "We're reporters who happen to write about food."
Holly Hughes said there are many kinds of food writing and that suggests that there are many paths leading to careers.
Additional resources for want-to-be food journalists: FYI Pointer University webinar about food writing. Association of Food Journalists
Interviewees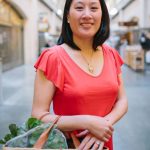 Christine Gallary, left, lives in San Francisco and loves teaching cooking classes. She graduated from Le Cordon Bleu in Paris, France, has worked at Cook's Illustrated and CHOW.com, and has done stints at America's Test Kitchen.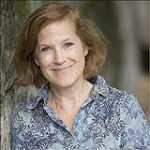 Holly Hughes, left, moved to New York City and began working for Scholastic Inc. After several years of knocking around the magazine business, she became Executive Editor of Fodor's Travel Guides. In 1992' she started a freelance career.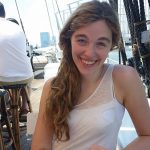 Victoria Sadosky, below and left, grew up in the West Village, Manhattan. She is the founder of Crème De Cornell, the first food magazine at Cornell University. After graduating from Cornell, Victoria interned for the nonprofit organization Slow Food USA. She currently resides in Manhattan.
Katherine Hernandez can be reached at Katherinehernandez71@gmail.com