"Entertainment media is the method by which we as a country leave our history and tell our story about who we are as a people to the rest of the world."
— @JenBetitYen, Honoree for the #APAHM Reception at Gracie Mansion pic.twitter.com/c1H5k0cISp

— NYC Mayor's Office (@NYCMayorsOffice) May 10, 2019
The Film Lab Sponsors 72 Hour Shoot Out Competition
The Film Lab is a 501c3 not-for-profit that has been dedicated to the promotion of gender and ethnic parity since 1998. We accomplish that goal in three ways

– (1) education – we run monthly events that are open to the public ranging from screenings to seminars to Q&As, all to draw light upon issues of race and gender in media – an example was a panel with Time Warner/Turner/HBO on Distribution;

– (2) outreach-support – we run various programs ranging from the famous 72 Hour Shootout filmmaking competition to filmmaking how-to workshops to networking parties, all of which work to connect people of color and mainstream media executives and to create mentorship and distribution opportunities for people creating diverse works; and

– (3) production – we produce media with positive and prolific perceptions of women and people of color. For example, we produce the television series Film Lab Presents, which airs on CrossingsTV, Time Warner Cable & Xfinity. We also have an online channel, AAFL TV, to which you can subscribe to for free at youtube.com/asamfilmlab for bold, innovative and deliciously diverse entertainment!
The Film Lab is partnering again with Backstage Magazine to support ethnic and gender parity in the arts through the Film Lab's annual 72 Hour Shootout filmmaking competition, a global filmmaking competition for everyone from novices to established filmmakers.
Backstage will be conducting an intensive workshop, led by Christine McKenna-Tirella, to teach filmmakers, step-by-step, how to utilize all the resources for free (a special code for free services from Backstage Magazine will be given to attendees at the event and to those who register for the 72 Hour Shootout filmmaking competition).
To register and learn more about the Film Lab's 72 Hour Shootout, please visit:
www.film-lab.org
www.Facebook.com/72HrShootout(c)2020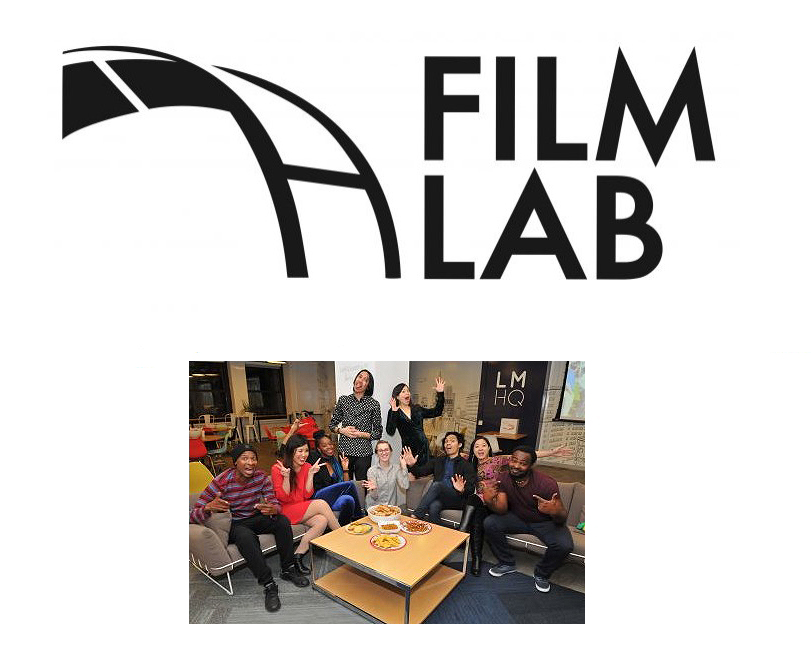 The Film Lab and the 72 Hour Shootout are Registered Trademarks of the Film Lab and may not be used without the Film Lab's express written consent.
In the 72 Hour Shootout, filmmaking teams are given a common theme at the start of the Shootout (usually 8 pm EST, the first Thursday of June) and then have 72 hours to write, shoot, edit, and complete short films up to five minutes in length. For almost two decades, the Film Lab and the Shootout have provided a platform for faces, voices and stories too often marginalized, whitewashed or silenced by mainstream media.
Because of the pandemic, making films where we are bivouacked, sheltered, quarantined (voluntary and involuntary), marooned – et.al. – can be the paths for a great shootout.
Registrants can obtain screen tests and mentorships from major TV networks and established industry professionals to help develop their careers and the top ten films screen at the AAI Film Festival, on the TV series "Film Lab Presents," and are promoted online via AAFL TV. Every year, registration opens online in MARCH and the Film Lab runs a series of workshops between March and June, free for registrants, to teach basic filmmaking skills and help people network and form teams.
The events are livestreamed for registrants around the globe. The actual 72 hours of filming takes place in June with the winning films premiering at the Asian American International Film Festival in July under the auspices of and in collaboration with Asian CineVision. Teams compete for access to a year of free educational and networking events, mentorships with executives at NBC, ABC, and more, cash, prizes and the chance to have their films screened at film festivals, both nationally and internationally.
The competition creates a valuable opportunity for filmmakers of color – focusing on Asian American filmmakers – and women to demonstrate their talent, gain exposure in the entertainment industry and impact the visibility of diverse stories and characters in film. Past Judges include hip hop icon Russell Simmons, producer Teddy Zee, ABC Primetime Casting Director Marci Phillips and playwright David Henry Hwang, among others.
First of Several 72 Hour Shoot Articles in These Pandemic Times