Hello Gregg W. Morris,
You are accredited to cover the upcoming 57th New York Film Festival. Screenings to begin September 16, and the P&I screening information and schedule will be sent out in early September.
Your accreditation permits you to attend (solo) the advance Press & Industry screenings, as well as any scheduled press conferences. Your P&I credential does not allow you access to any of the 2019 New York Film Festival public screenings or events.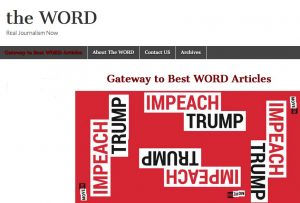 P&I screenings are scheduled on weekdays, primarily during the day (no weekends) through Friday, September 27. Please note these are the two weeks preceding and up to the start of the festival. A small selection of additional P&I screenings, including the opening night, centerpiece, and closing night P&I screenings, will be scheduled during the festival itself (September 27 – October 13). All NYFF Main Slate titles will be press screened once. A small selection of titles from other sections will also be screened.
Seating at the P&I screenings is not guaranteed; arrive early to ensure admittance. Late seating will be allowed at the discretion of the NYFF staff.
All P&I screenings and press conferences will take place at Film at Lincoln Center's Walter Reade Theater (165 West 65th Street). You must wear your lanyard credential for entry to any P&I screening, and we require that you also check in for each P&I screening you attend.
The P&I office, located in the Walter Reade's Furman Gallery, will open prior to the first press screening on Monday, September 16 for credential pick-up; general press office hours will be distributed with the P&I screening schedule. We do not mail credentials in advance, so please arrive at least 30 minutes before any P&I screening to collect your badge.
We thank you for your continued coverage of the New York Film Festival and Film at Lincoln Center, and look forward to seeing you in the fall!
Kind regards.