By Julia Beach
April 5, 2016
The #OscarsSoWhite controversy was in full force in the weeks leading up to this year's Academy Awards ceremony hosted by Chris Rock in late February. Race was the social issue that loomed as a result of the academy failing to nominate a single minority actor for the second year in a row and that reality fueled incessant news coverage.
Creed, a revival of the Rocky franchise, starring Michael B. Jordan and directed by Ryan Coogler, both African Americans, scored only one nomination: For Sylvester Stallone as Best Supporting Actor. A box office hit about N.W.A that featured a black director and producer, Straight Outta Compton, was nominated only for its screenplay written by writers who were white.
The lack of a minority presence of any significance in the Oscars this year may be indicative of a bigger problem within Hollywood if not society as a whole. According to a study by UCLA researchers about race and character ethnicity in top grossing films, industry prejudice runs far deeper than what audiences see at awards shows. The study, 2015 Hollywood Diversity Report: Flipping the Script, published in 2015, analyzed 700 top grossing movies between 2007 and 2014, excluding 2011, and found that in each year analyzed, over 70 percent of roles were written for white characters.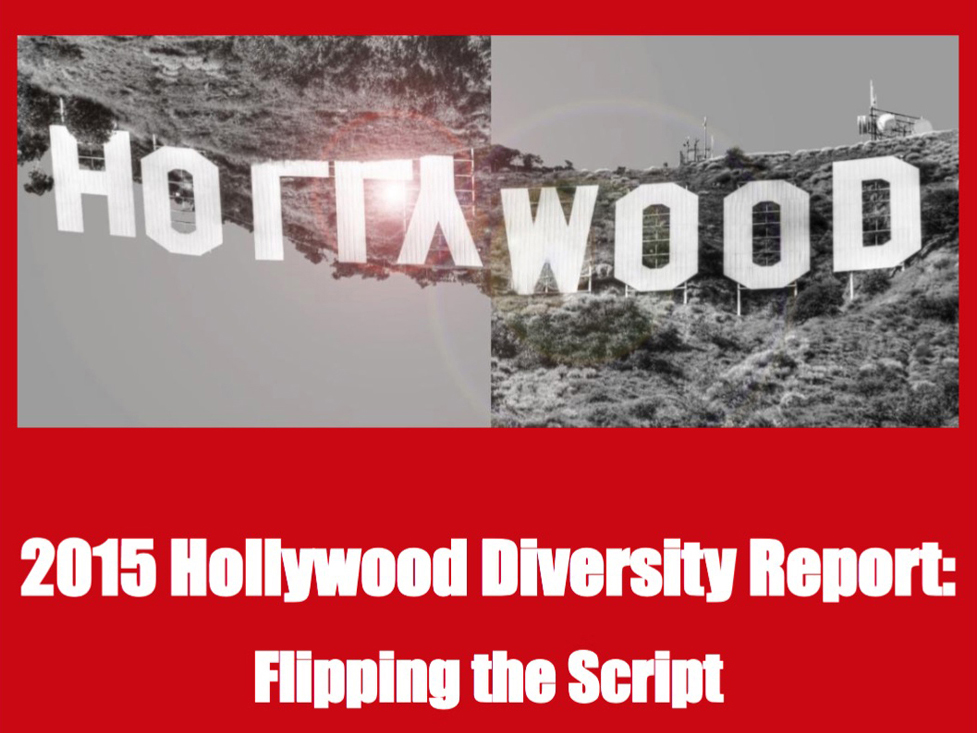 Obviously, I'm not the only film aficionado concerned that racism in Hollywood needs to be addressed. However, it is not immediately clear where the roots of Hollywood's prejudice lie. Justin Wolf, a 21-year-old film student at Northwestern University in Chicago, interviewed via phone, cited the lack of roles available for minorities reveals the diversity issues. "It seems to me like the only black male actors getting any work right now are Michael B. Jordan and Chadwick Boseman, and that has a lot to do with the kinds of roles screenwriters are creating," said Wolf, a New York native, who plans on moving to Los Angeles to work in entertainment management once he graduates. "None of the movies that won Oscars this year had to do with issues of race, or had room for many minority actors. It just seems whitewashed."
Wolf also pointed to the lack of diversity among academy members themselves for the minority snub. "The majority of academy members who actually vote are old, white men, who have probably never even heard of Straight Outta Compton, much less N.W.A.," he said. "Are we really that surprised by their choices?"
Said, Roz Abrams, a former co-anchor of eyewitness news and the first African American female journalist to join WABC-TV in New York City, about race issues in Hollywood,  "What is missing is dozens of people, at the studios, who will green light projects by minorities." Abrams, 67,  interviewed by phone, has written about Hollywood's race issues in the past. "Blacks and Hispanics and Asians – if the movie is good, people will pay for it and watch it. But we shouldn't limit the entertainment choices to just a few people who green light projects that they can relate to," she said.
Joanne Mariano, a 21-year-old film and media studies major, expressed concern about her future in the industry. "I definitely worry about finding a job," said Mariano, a Filipino American who lives in Queens with her parents. "The unions that I've applied for, the majority of them are white and none of them really represent the minority, so, it's difficult".
However, Mariano's concerns about racial prejudice harming her career only increased her determination to succeed. "I still think that it makes me want to do more, and kind of get known and not pay attention to it. I feel like if I keep an idea in my head I'll never get anywhere, and there are still those independent groups that really want to support you," she said.
Julia Beach can be reached at Juliabeach94@gmail.com