By Kara Paternoster,  May 30, 2016
The Professional Staff Congress, the union representing more than 25,000 CUNY faculty and staff, has received authorization from its members to call a strike.
"After more than six years without a raise and five years without a contract for its members, the union of faculty and professional staff at The City University of New York announced that 92% of the union's voting members have voted to authorize a strike to achieve a fair contract" according to a May 12 press release by the PSC.
"The resounding 'yes' vote was the result of a strike authorization vote held May 2-11, with ballots counted today by the American Arbitration Association" according to the press release. Professional Staff Congress (PSC) President Barbara Bowen said the union remains committed to resolving the contract through negotiations and will not take any job action during the current academic year, but could take action in the fall if left with no alternative."
The vote, Bowen said in the press information, was not a vote to strike, rather, it authorized the union's Executive Council "to call a strike or other job action if a fair contract cannot be achieved any other way. "
"A strike authorization vote is unusual for a public-sector union in New York, but it is legal. While state law imposes financial and legal penalties on public-sector unions and employees who participate in strikes or other job actions, the vote itself is within the law," she was also quoted as saying in the press release.  Full press release statement here.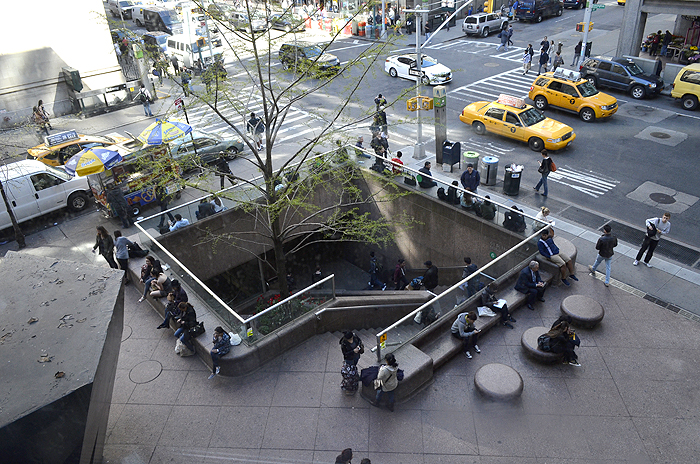 "A strike by faculty and staff sounds good to me to help get them what they deserve but as a student myself, the fact that it would effect my classes and my education that I'm paying for, makes me a little less sensitive to their situation" said Hannah Palermo, a 22-year-old media studies major who lives in Queens.
"A strike is the last thing college students need. It will definitely have an effect on students because that's time taken away from their education." said Giselle Jimenez, a 24-year-old media major, of Queens, in an interview conducted via Instagram messenger.
This call for a strike authorization vote comes after five years of fruitless contract negotiations. According to another statement by Bowen on the PSC's website, the union has not receive a fair "economic offer" from the CUNY administration.
Kristie Douglas, a 20-year-old economics major, said she understood the PSC's reasoning, but said that if they were to strike, students would be upset. "They have power to effect thousands, and having this power doesn't entitle them. It would be wasting students time and money," said Douglas, who lives in Queens. "Students still have to pay tuition, and wouldn't be benefiting from a strike."
According to the testimony by Bowen about the state budget, available here, students' education is suffering because CUNY faculty and staff haven't received a raise in in six years. In the testimony, Bowen said, "CUNY's half-million students deserve an adequately funded university that can afford to offer salaries that will allow it to attract and keep the high-quality faculty and staff its students need."
Palermo said in an interview conducted on Facebook messenger, "I definitely agree with the PSC's claims that this effects the faculty and staff at CUNY and therefore effects the quality of education. When the staff feels neglected, under appreciated, and even abused, then how is it possible for that to NOT effect the way they work?"
A $1,500 increase in tuition has been proposed in the budget over the next five years, according to the PSC testimony. The union said this was not the right way to fund CUNY. "Why is tuition going up if the education isn't?" said Douglas, wearing a black tank-top, long skirt and hair wrap during an interview conducted in the West Building cafeteria.
Kara Paternostro can be reached at Kara.Paternostro61@myhunter.cuny.edu