Article by Kara Paternoster
It's that time again.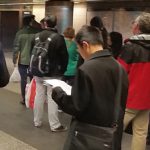 Article by Kara Paternostro
Time management should be an essential tool for students juggling classwork, studies, extracurricular activities, relationships, jobs, internships and family responsibilities, especially if they must commute long distances.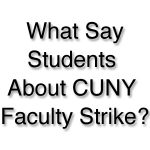 Six students interviewed for this story support the Professional Staff Congress in its contract fight with CUNY and said they would also support a strike despite the potential for cancelled classes, lost tuition or delayed graduations.